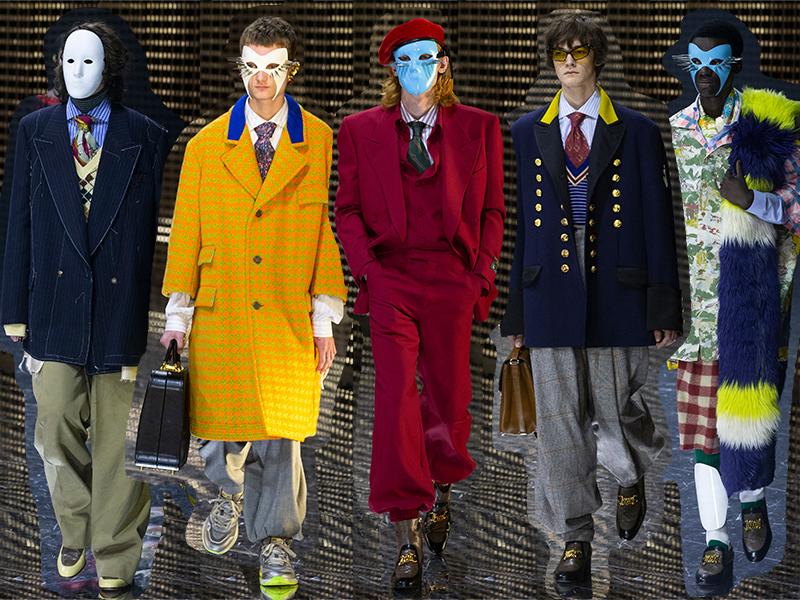 From operating room to the Le Palace nightclub, for the Autumn/Winter 2019 show, Gucci returned to its Piuarch-designed Gucci Hub, which boasted a curving interior. The walls were outfitted with more than 120,000 tiny lightbulbs, and a ceiling as well as runway swathed in panels of mirror, conferring the contemporary architecture a new sense of space and dimension.
The show began with sounds of dogs barking, which was then followed by a discorded operatic soundtrack. Models walked onto the catwalk wearing masks and chokers – some punctuated with spikes – that were compelling and a little creepy. So what message was Alessandro Michele trying to convey?
As show notes explained, "A certain metaphysical prejudice has always seen the mask as a concealment tool, something used to fake reality… The mask, in fact, lets us show ourselves as we please and play our acting role as we think is best. It's the possibility to choose how to exercise our freedom to shoe ourselves through a powerful that constantly selects what we want to share about us and what we want to conceal instead." Indeed, it was an enlightening moment for the first day of Milan fashion week.
Here, the men's collection: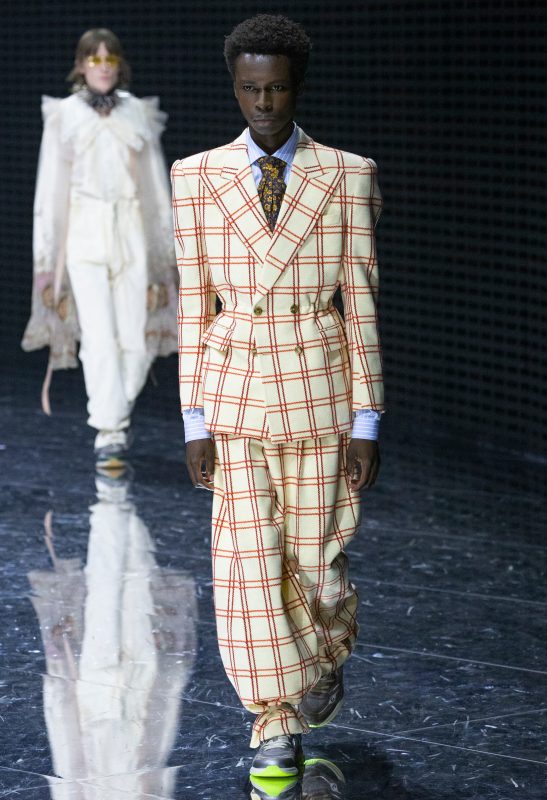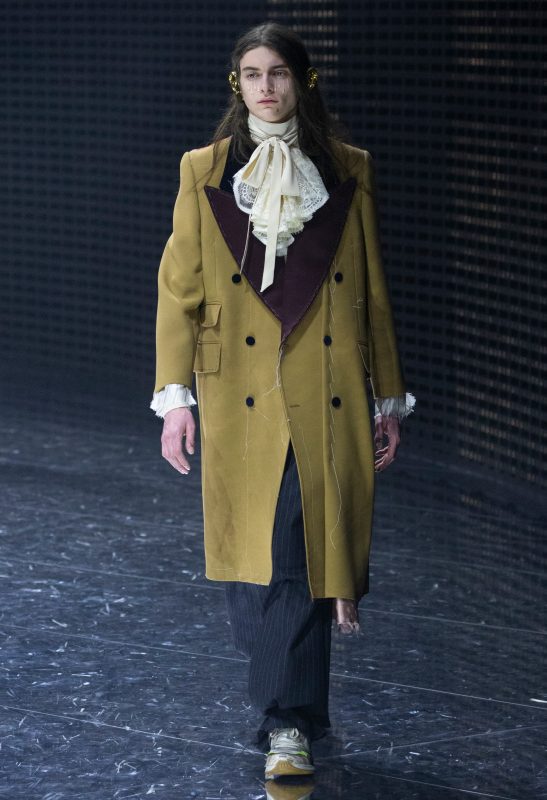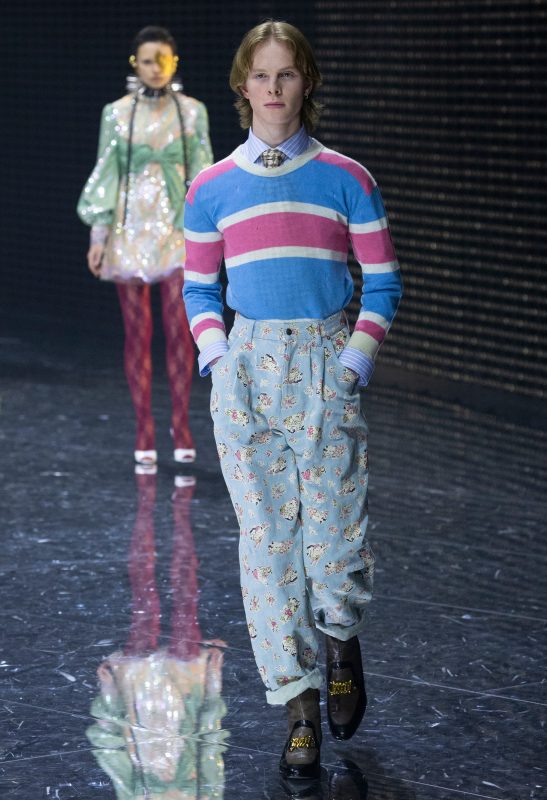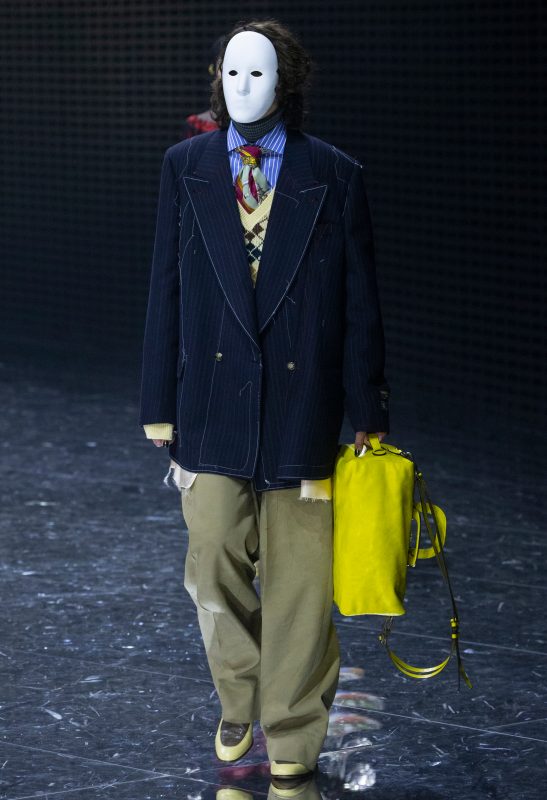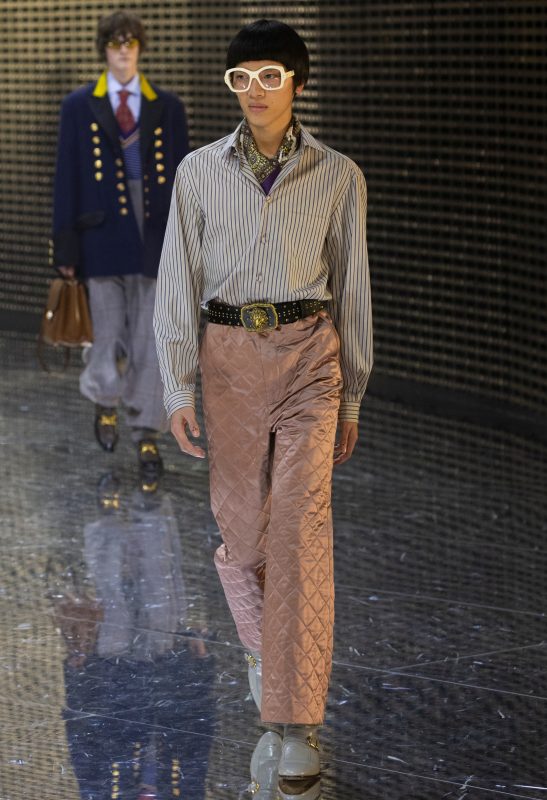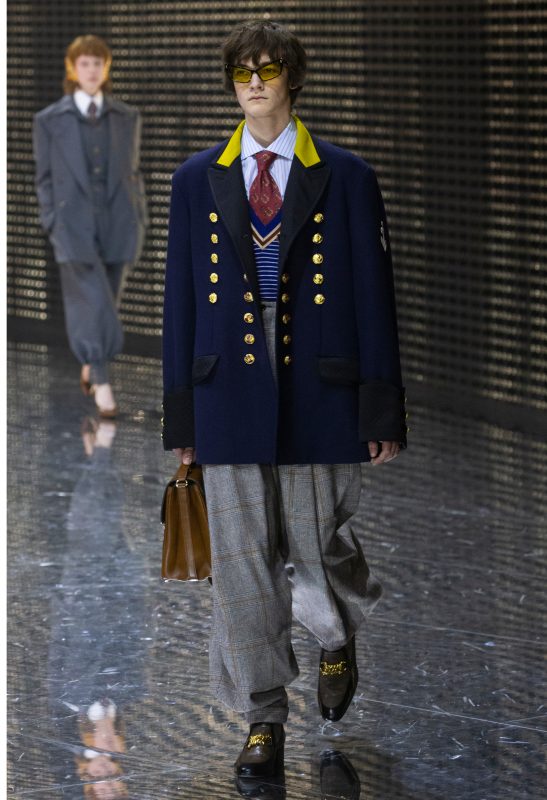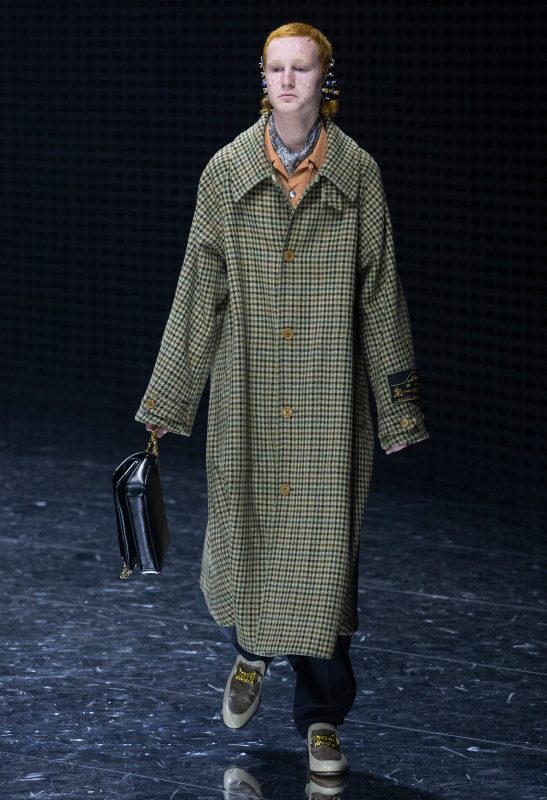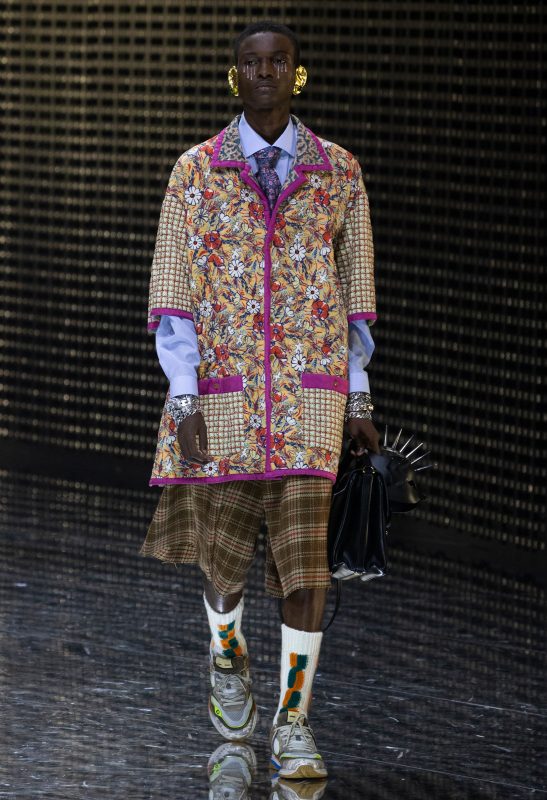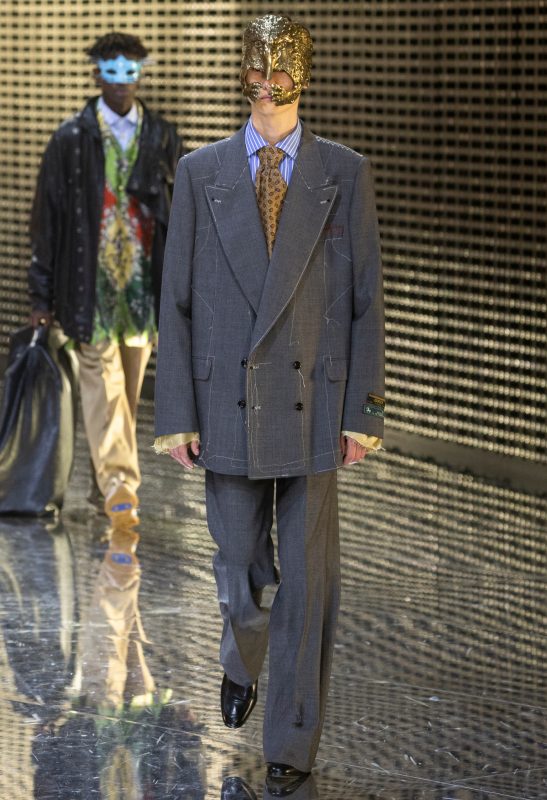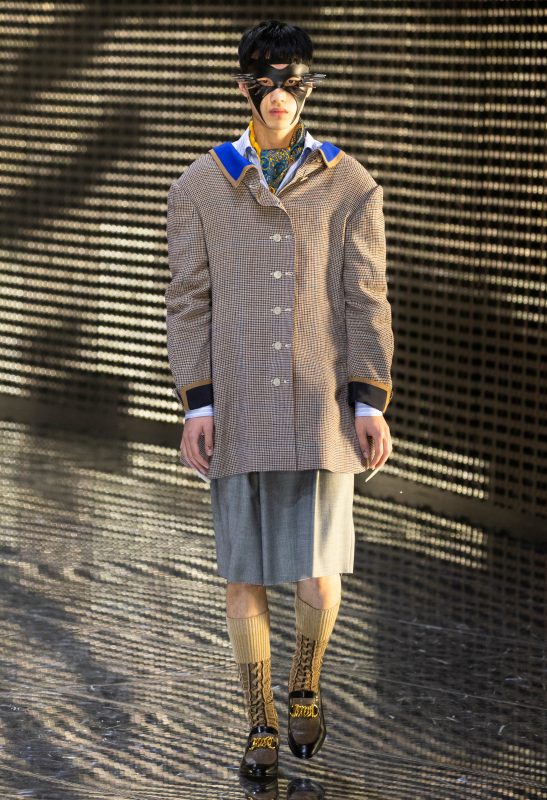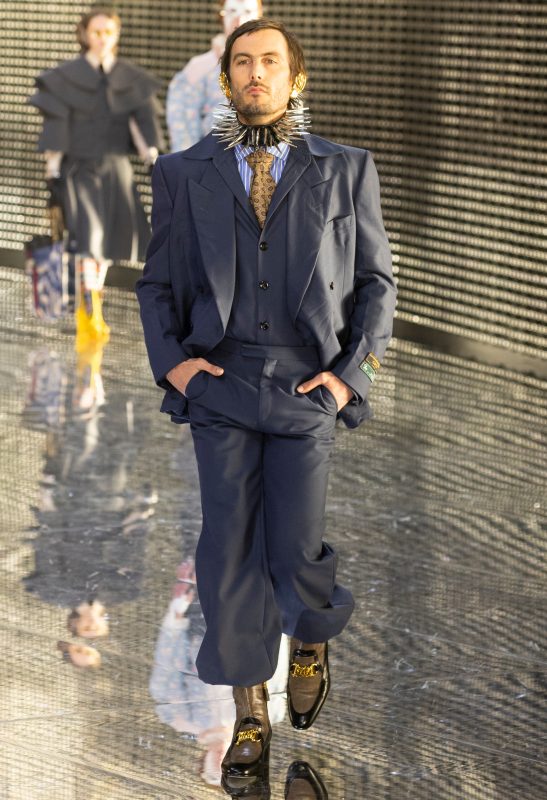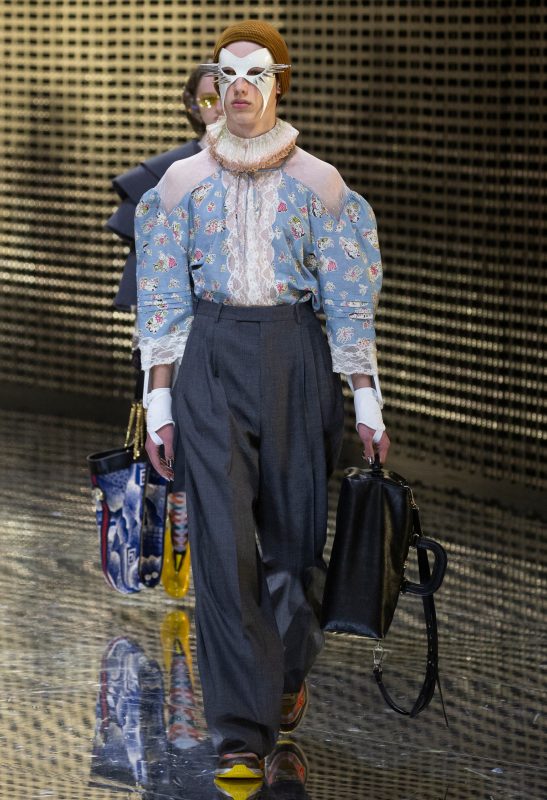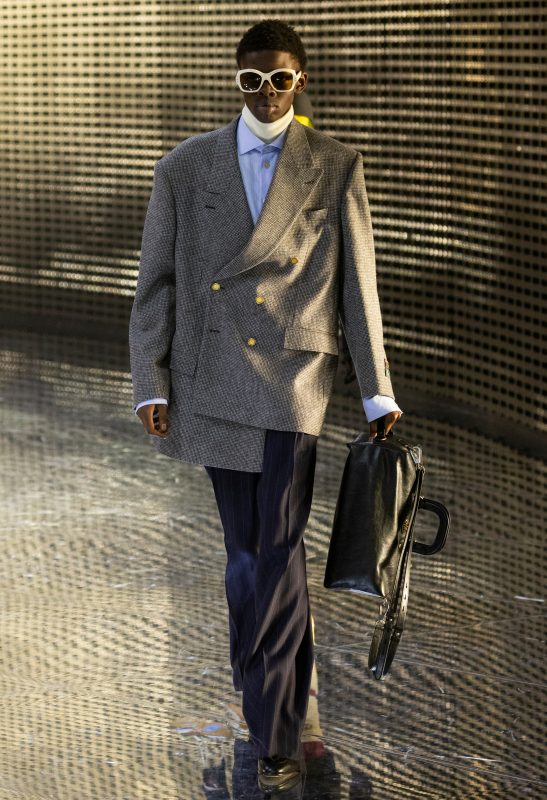 And if you missed the full extravaganza, watch the video below: