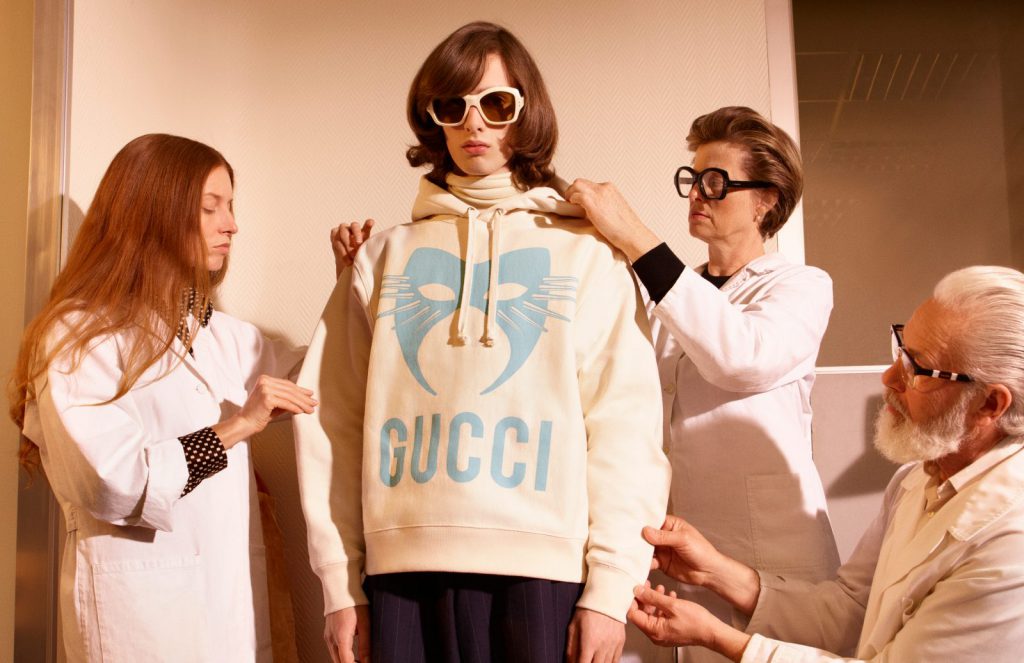 "The mask, in fact, lets us show ourselves as we please and play our acting role as we think is best," the Gucci Autumn/Winter 2019 show notes detail. Sending out models covered in masks, the mystery-inflected show is manifold. In the eccentric and divergent universe of Alessandro Michele, it conveys a method of concealing the obscure side of oneself and also to reveal it. And now, Gucci officially makes it into a collection, the "Gucci Manifesto" collection.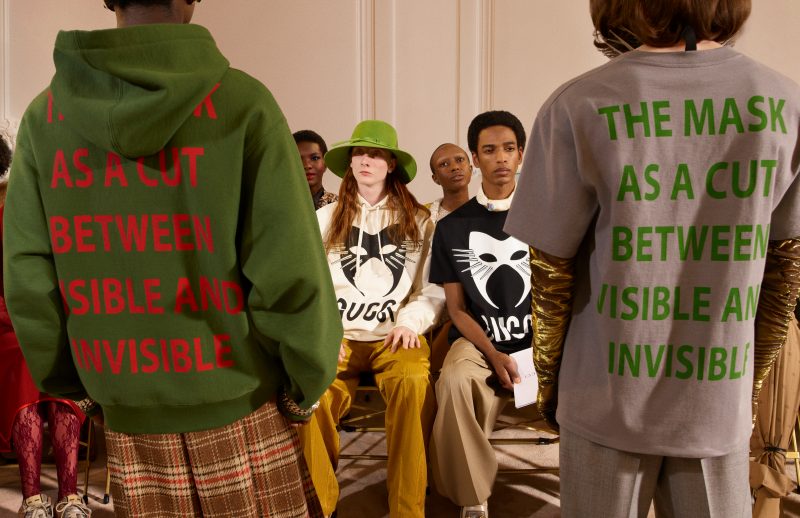 Available in T-shirts and sweatshirts, the "Gucci Manifesto" pieces in a medley of colours are decorated with mask prints from the Autumn/Winter 2019 show – the metal-spike mask, carnival cat mask and alien mask – while bearing "GUCCI" and the show's key slogan, "THE MASK AS A CUT BETWEEN VISIBLE AND INVISIBLE".
Elsewhere some of the pieces are adorned with similar details, along with "FALL WINTER 2019/2020" and print of the show's press release. What's more, the pieces will come in special packaging: a black box with a carnival cat mask motif, "GUCCI" wording and the show's key slogan. The collection is also sold online.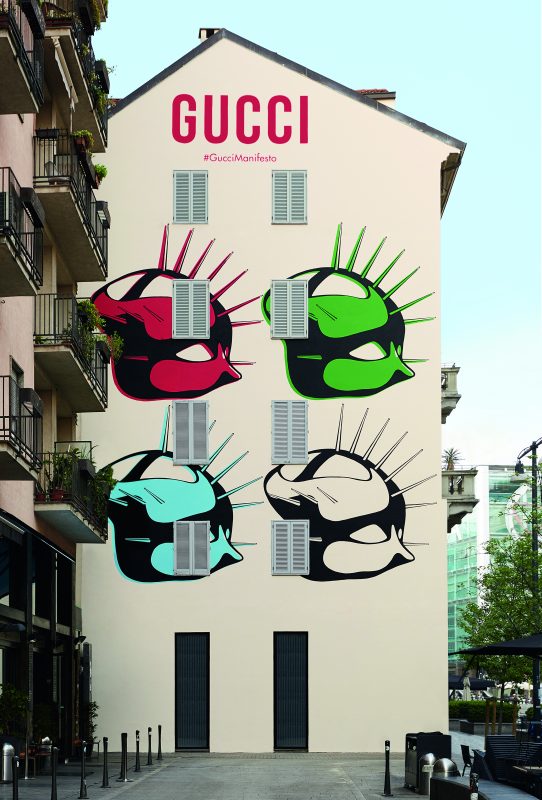 Letting the fantasy of "Gucci Manifesto" linger on, Gucci App offers a chance to virtually try-on the masks from the Autumn 2019 show and take pictures or videos. New Gucci Artwalls are also dedicated to the collection, which can be seen in Lafayette Street in New York, Largo la Foppa in Milan, just off the Brick Lane in London, D' Aguilar Street in Hong Kong, Fengsheng Li in Shanghai, Avenida de Michoacan in Mexico City.
The "Gucci Manifesto" collection will be available in Gucci Pavilion KL boutique on 1 August 2019 onwards. Discover more about the "Gucci Manifesto" collection here.