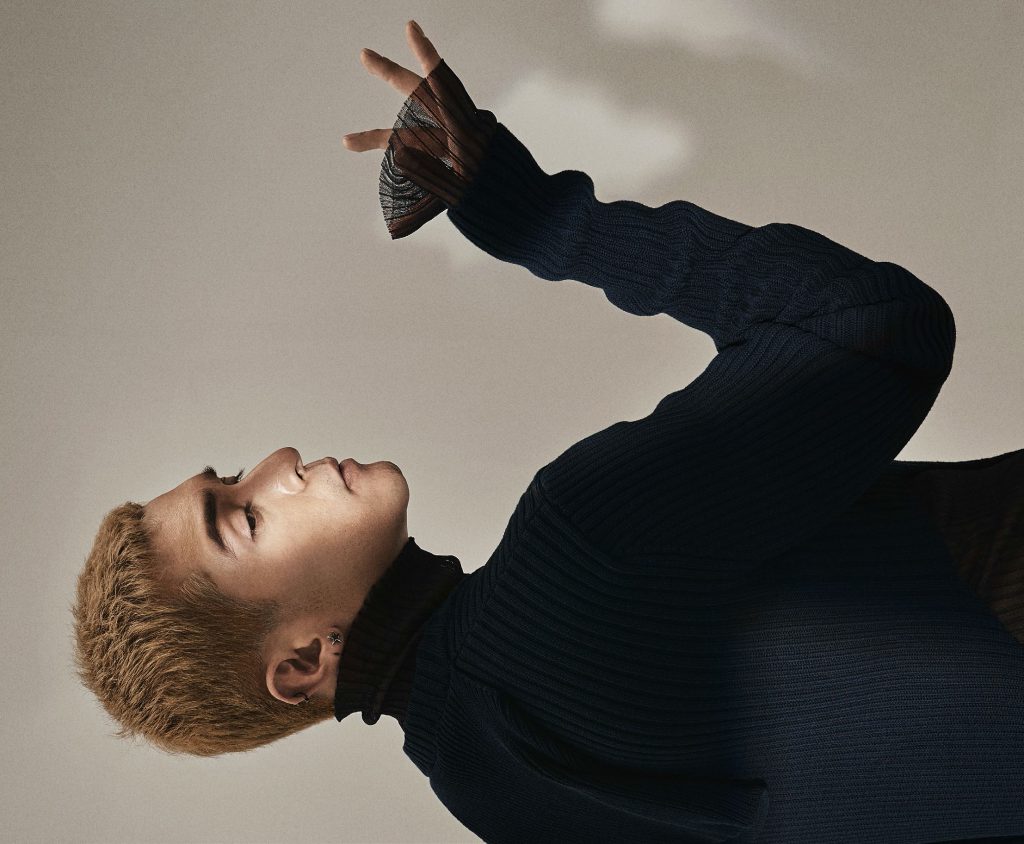 Malaysia-born, Indonesia-based, Miller Khan (@miller_khan) is a man to be reckoned with – one we find most apt to star on the cover of our September 2019 issue for Men's Folio Malaysia.
Dressed in Bottega Veneta on the cover, the man of the hour shares with us the many sides of himself and tells us how he defines success on his own terms.
Miller is keeping himself busy. Extremely busy. For someone who thought that he would never end up a serious actor, Miller has worked on 20 feature films and more than 2,000 episodes of soap operas to date.
Currently, he's filming a web series titled Assalamualaikum Calon Imam – an adaptation from a best-selling novel of the same name, while promoting three horror movies, namely Pintu Merah, Ratu Ilmu Hitam and Eyang.
Though it mustn't be too arduous for the self-proclaimed introvert who is just going with the flow and doing what he's passionate about.
The tell-tale signs that signalled his forthcoming feats were discovered early on. Between the age of 14 and 17, Miller already greatly established himself, modelling in over 30 television commercials in Malaysia.
One thing led to another, he got his first taste of acting, alongside Sharifah Amani, Ng Choo Seong, Ida Nerina, Adibah Noor and Harith Iskander, in the award-winning film Sepet by the late Yasmin Ahmad in 2005.
The following year, he enrolled into the National Art Academy majoring theatre and that was when he received a career-changing call from Jakarta.
"I got my big break in 2007 for my second Indonesian film called Cintapuccino lensed by the famous Rudi Soedjarwo who directed Ada Apa Dengan Cinta. The movie was a hit; I was super pumped and excited; called everyone in my family, relatives and friends," says Miller, laughing, and continues, "Showbiz in Indonesia is very fast pace and you're given the freedom to explore your character with little restrictions whereas in Malaysia it is about paying attention to every detail in order for quality to be achieved; both are great in their own way."
Assumption – which is innately subjective – can be a treacherous thing. It can be hoodwinked. It can be manipulated. So Miller is fast to elucidate that he is grounded with gratitude before candidly reveals he hopes he will one day get to meet Keanu Reeves.
"Talented and skilful at what he does, he is neither a snob nor a sheep. He seems to be just an introverted and, a down-to-earth and a grateful sort of guy who embraces what he has, no matter how rich and famous he has become," he says, which begs the question: how does Miller measure success?
"Real success is when you're your own boss, and by that, I mean being able to stand your ground while elevating those around you," he says.
IGTV Special: Rapid Fire Questions with Miller Khan 
In celebration of our September 2019 issue, we also have Miller for a round of rapid-fire questions where he talks about favourite superheroes, his ideal date night and even his favourite person in the world.
View this post on Instagram
Read the full interview feature with Miller Khan and see his full photoshoot with us in our latest Men's Folio Malaysia September 2019 issue, now out on newsstands, bookstores and online via magzter.com.
Credits:
Photography: Chee Wei; Styling: Jason Lim; Hair: Vv Chan; Grooming: Joey Yap; Assistant: Muhammad Syazil Abd Rahim; Video: Calvin Chong.