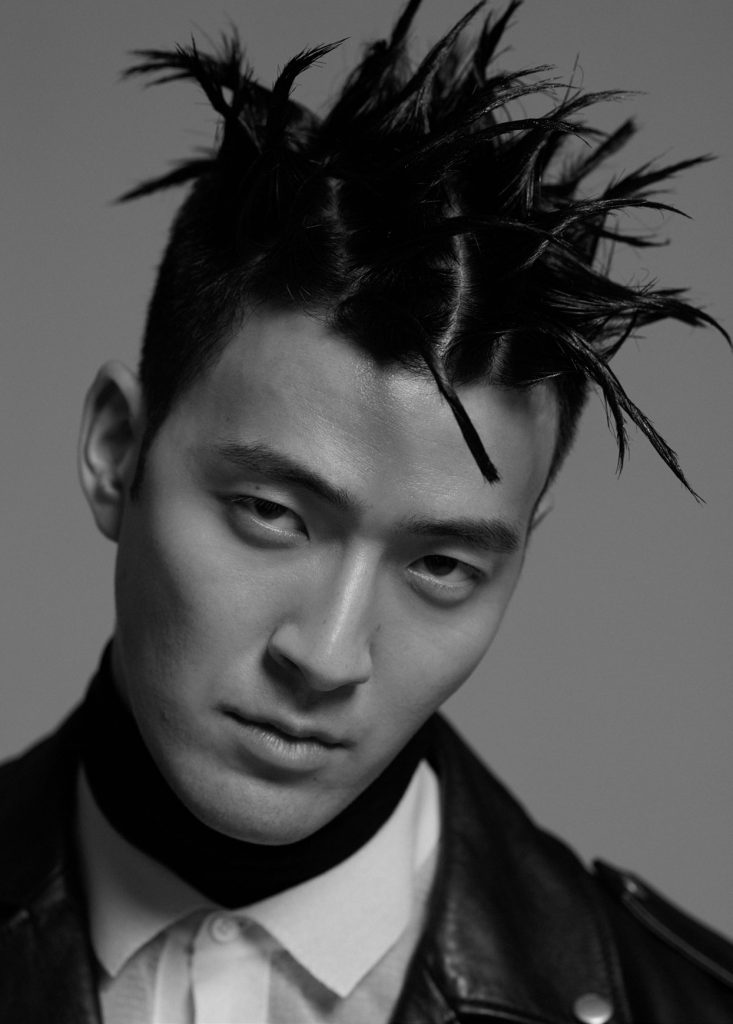 What do you do in the face of hardship? Our cover guy for June/July 2019 "Power" Issue, singer-songwriter James Lee (@jamesjhl) retaliates by releasing a new EP, titled "The Light".
Dressed in Dior Men and Omega, James tells us his story, which started from his career with Royal Pirates, a three-member Korean-American rock band that debuted in 2013.
Seemingly on an upward momentum, in early 2017, James Lee announced his departure from Royal Pirates. The decision was anything but made on the toss of a coin. Of course, Lee felt guilty but – still recovering physically and psychologically from a tragic freak accident (in 2015), which left him fighting for his life with a near-amputated arm – he got to the point where he knew he needed to focus on himself first.
Since then, Lee has been putting his mind on recovering and healing. Last year, he started a Kickstarter project to assist him in relaunching his solo music career.
And while he was in Malaysia recently for his EP world tour and showcase, we caught up with the artist for our cover shoot and talk about his new EP and how to bounce back and move on to lead a productive, mindful life.
How did you feel when you got into that accident in 2015 and why did you decide to move on from Royal Pirates after?
I remember I went to a meeting for some drama a few weeks after my accident. At the point, I was so mentally broken and lost that I just followed along. I had so much pain in my hand and shoulder because the ligaments were torn.
I didn't know how to think for myself – even though my mum was telling me not to go back to work yet. I shouldn't have done the comeback [with Royal Pirates for a six- track EP titled 3.3] either. I was a shell of myself, and to be honest, leaving was the best thing I could do to focus on rehab.
And after you've recovered, you decided to launch your solo music career through Kickstarter…
After the accident, I returned to LA and I had a ton of songs but no fund to produce them; there was no way I would release them without being satisfied with the quality. I had a few friends who did some crowdfunding campaigns and they were successful, so I gave it a try as well.
The response was overwhelming and I am thankful that I'm blessed by the support even until today. I was lucky enough to receive the help of so many kind-hearted people to fuel not just The Light EP, but also the foundation of all the music I created.
How was the experience like, being back in the game and producing your own music?
I thank God that I didn't stay stuck in the darkest times. I think leaving the environment it happened in was crucial at the time. If I stayed any longer, I think I would have fallen into something terrible. And I would not have been able to do it without my family, friends and fans.
Let's talk about The Light EP. Do you mind sharing with us what were some of the challenges?
I think the biggest obstacle I faced was learning how to do everything on my own. The entertainment industry model I experienced in Korea really allowed me to just focus on the art and performance, but in a way, it inhibited me from learning how to function on my own.
There was also the process of switching from writing songs on the guitar to using just a keyboard while going through rehab. I was lucky enough to know many talented producers and I received help from so many people that I was very satisfied with the end product.
It was an obstacle to learn how to manage the visual product, but because I was focused on expressing myself more than just sales, I don't think I was ever happier with something I worked on up to that point.
Which song in the EP do you feel most connected to? And why?
They are all so important to me. But I think Up meant the most because of when I was writing it. After my accident, I lost the function of my hand and I thought I hit rock bottom. And when my uncle passed away, I hit a different low. That is the fastest and most raw song I've written.
What advice would you give to those facing issues such as depression?
With depression, you really need to take the initiative and seek help. But it can be difficult to reach out.
Depression has a stigma and can be an overwhelming quicksand that you cannot escape alone. If you notice your friend is spiralling in depression, snap them out of it. I definitely couldn't have done it alone.
How has coming back as a solo artist been treating you?
I wouldn't call it a comeback so much as me just finally releasing the music I have. It's been fun just creating songs that are about what I am going through and communicating with the fans directly.
Who do you look up to?
I am most inspired when I see someone staying true to themselves. There will always be outstanding people with overwhelming talent, but I am truly moved when I see someone who can be relentless against all odds and stands up for his or her character.
It is a blessing to witness integrity, and accessible to anyone with the tenacity and willpower to stay persevere.
Read the full interview feature with James Lee and see his full photoshoot with us in our latest Men's Folio Malaysia June/July 2019 issue, now out on newsstands, bookstores and online via magzter.com.
Credits:
Photography: Chintoo; Styling: Jeffrey Yan; Hair: Juno Ko; Grooming: Cat Yong; Assistant: Nawaf Rahman.