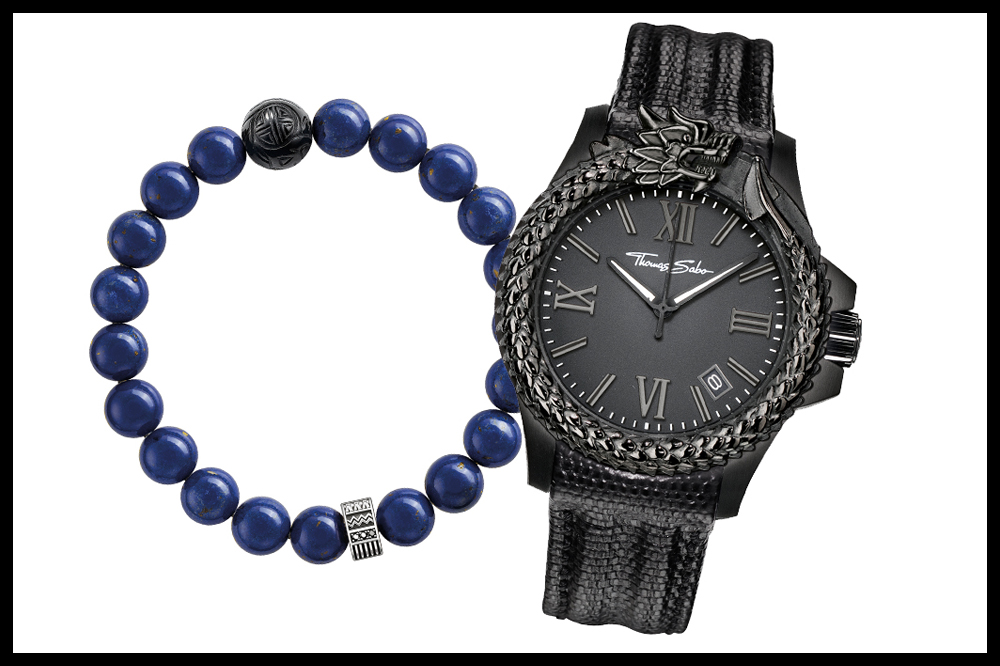 For the month of December, Men's Folio Malaysia is collaborating with Thomas Sabo to bring you a festive giveaway for a chance to win a gift set worth over RM,2000.
(Read on to find out how to join this exclusive #MensFolioMYxThomasSabo giveaway)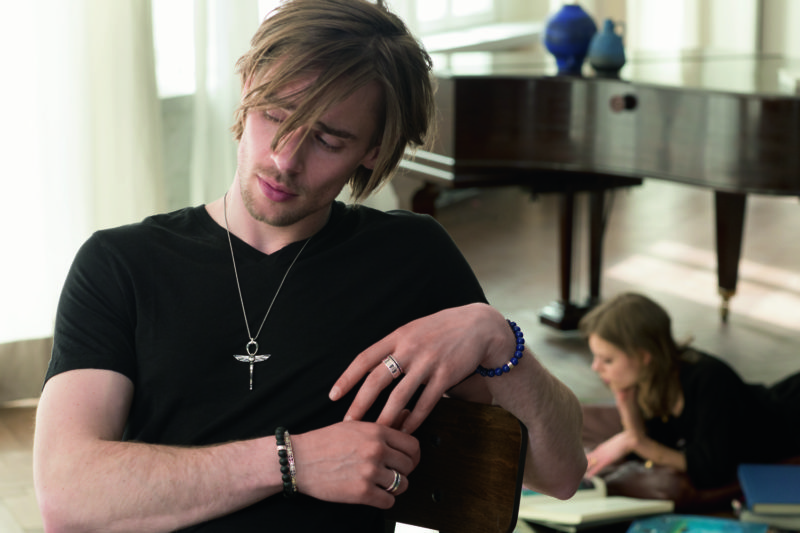 Always a rebel in its design and aesthetic, Thomas Sabo's watches and jewellery is known to make a powerful fashion statement, even for the gents. In its 2016 collection, one watch stands out the most, all thanks to its iconic and intricate design – the Rebel Icon Dragon watch from its Rebel At Heart collection.
With a majestic black dragon, made with blackened 925 sterling silver, curling around its bezel and paired with black lizard-print leather strap, this watch is perfect for the suave, yet rebellious gentleman for all occasions – be it black tie or a rock concert.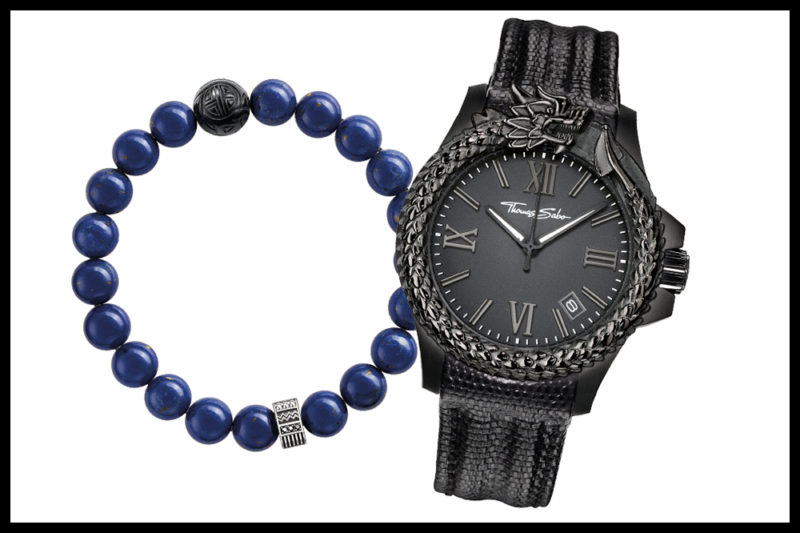 In addition to the watch, its beaded bracelets are also making a comeback and this time, in a royal blue shade and decorated with hieroglyphic engraving.
This leads us to our exclusive festive giveaway, where we will be gifting one lucky reader a set of Thomas Sabo products including the Rebel Icon Dragon watch and Rebel At Heart beaded bracelet, worth a total of over RM2, 000.
All you have to do is fill in the form below to stand a chance to win the exclusive gift set. Winner will be selected via lucky draw.
[This giveaway has ended]
This giveaway is open only to those residing in Malaysia.
Submissions will end on 11:59 PM of 31st December 2016. Terms and conditions apply (see T&C below).
Terms and conditions:
All entrants are deemed to have accepted and agreed to these terms and conditions.
Entrants must submit all information required to Men's Folio Malaysia.
Entrants agree to receive e-newsletters and marketing collaterals from Men's Folio Malaysia and Heart Media Sdn Bhd.
Winner must reside in Malaysia and may be required to provide proof of identity. One winner will be selected.
This giveaway is open only to those who are 18 years of age and above.
All entries must be received by 31st December 2016, 11.59 PM. Correspondence will not be answered. By entering this giveaway, entrants warrant that their submissions are original and do not infringe on the copyright of any third parties.
Men's Folio Malaysia and Heart Media Sdn Bhd will select and contact the winner of this giveaway on the first week of January 2017. An announcement will also be made on Men's Folio Malaysia's Facebook page and Instagram @mensfoliomy.
Men's Folio Malaysia and Heart Media Sdn Bhd reserve the right to disqualify entries that are considered to be inappropriate, offensive, and/or copyrighted at its discretion.
Men's Folio Malaysia and Heart Media Sdn Bhd reserve the right to disqualify any entrant and/or winner and/or amend these terms and conditions at any time at its discretion.
Employees of Heart Media Sdn Bhd and Thomas Sabo, including their immediate family members, are not eligible to enter.