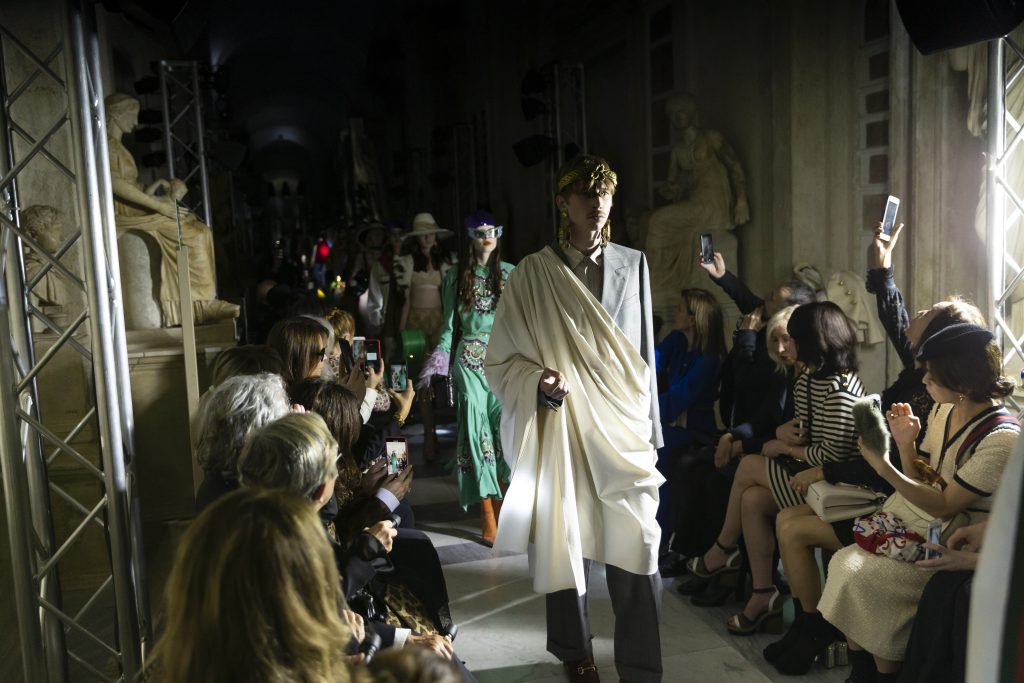 A Designer's Childhood Reminiscence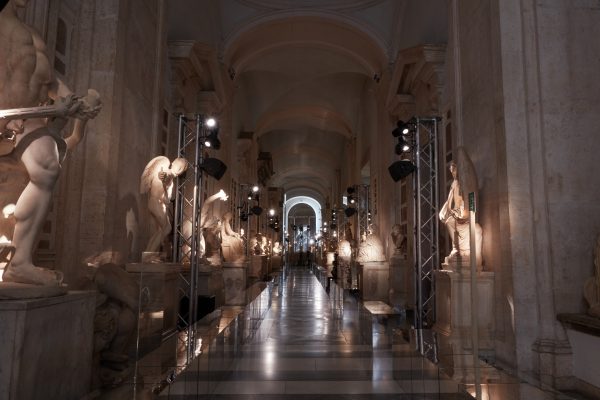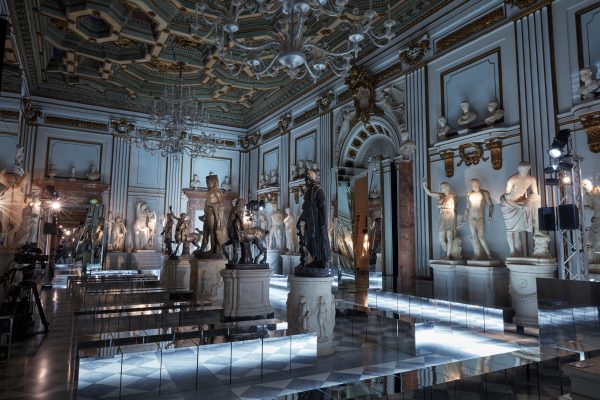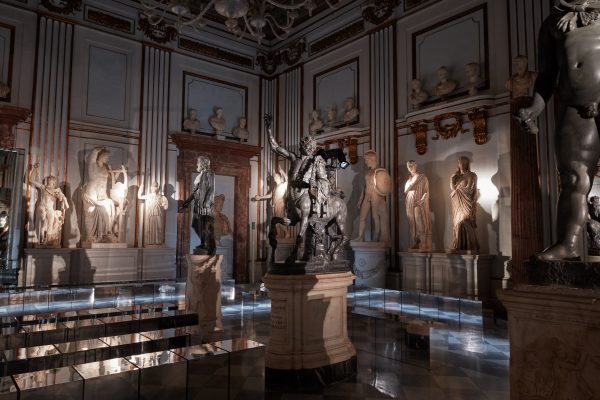 Every year, artistic and historic places of significance become the stages of the Gucci Cruise shows. This time, Creative Director Alessandro Michele chose the Capitoline Museums to unveil his new Gucci Cruise 2020 collection, setting the mood through the centuries-old history of Ancient Rome, Italy. In Michele's show notes, he describes his childhood encounters with the cultural location, giving the audience a private peek at his inspiration behind the collection. A powerful message was delivered through the collection as the designer waved a flag of freedom along the art-lined halls of his youth.
Ancient Rome Influences & Mickey Mouse Motifs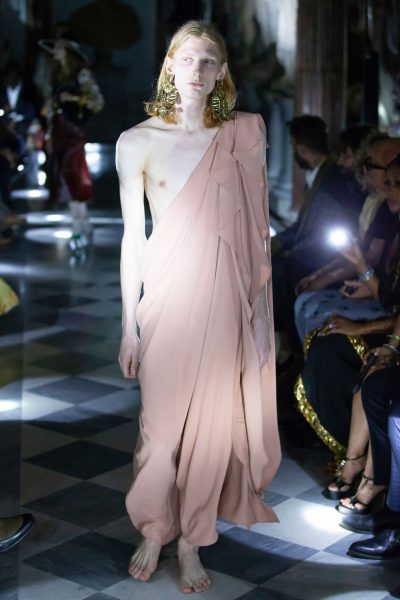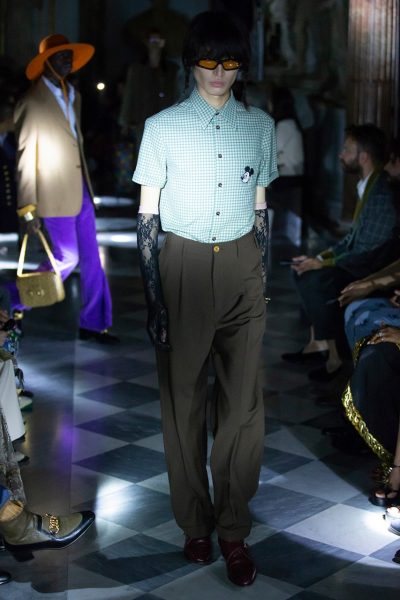 While Michele paid tribute to ancient Roman silhouettes by weaving tailored suits with toga-like draping, it was the notion of freedom and self-expression that struck a chord with show-goers. The collection revolved around freedom of choice, and garments were adorned with hot-topic slogans like "My Body, My Choice" and "May 22, 1978", the latter being the commemorated date of legalised abortion in Italy. The collection also sourced out its heavy messaging to cartoon characters who boast freedom and fun charisma, such as the iconic Mickey Mouse.
Standout Looks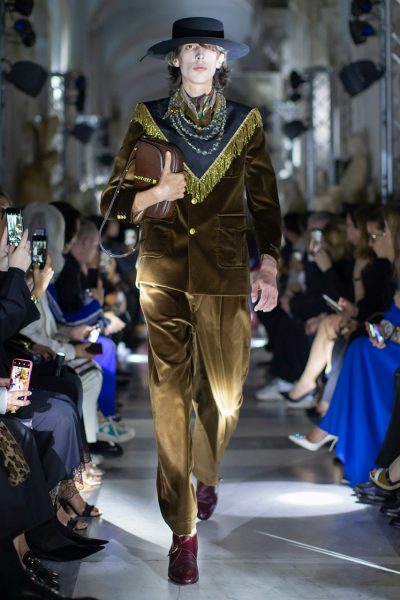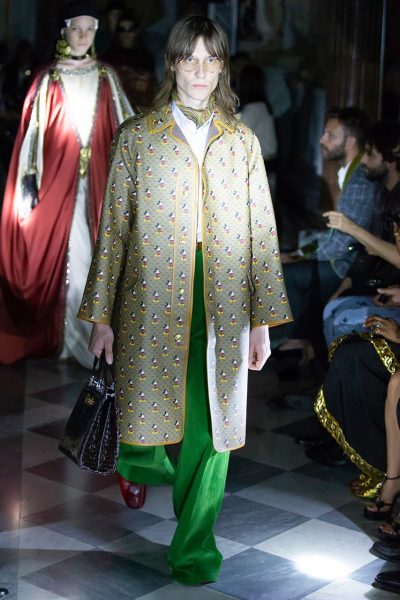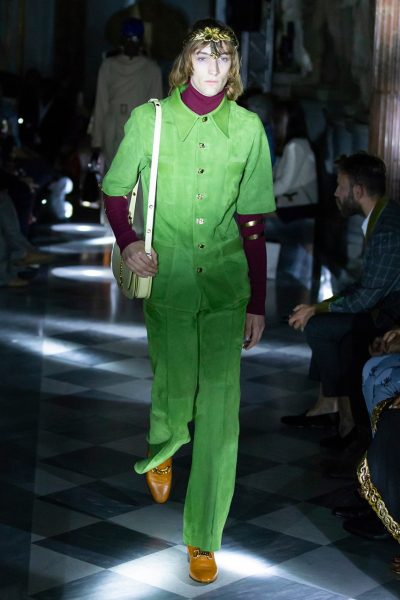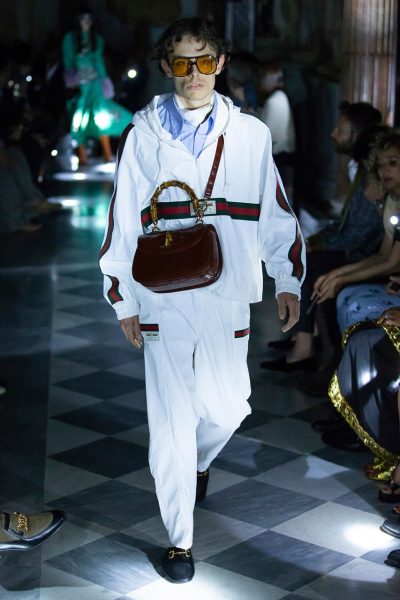 Highlights from the collection were mostly influenced by tailoring. Similar to the recent Gucci tailoring campaign featuring Harry Styles, the signature pieces involved heavy use of velvet, silk and wool. These standouts include: a bronze velvet suit with a large fringed shawl, a Mickey Mouse-printed "GG" monogram coat, a bright green suede two-piece and an 1980s-inspired white shell suit – all providing contrast to the rest of the Gucci Cruise 2020 collection.
Gender-fluid & Back to Disco Days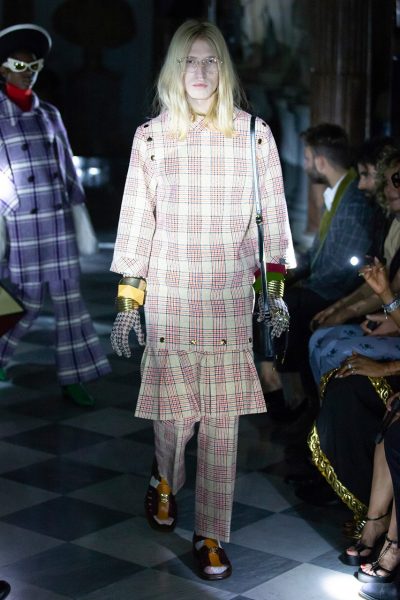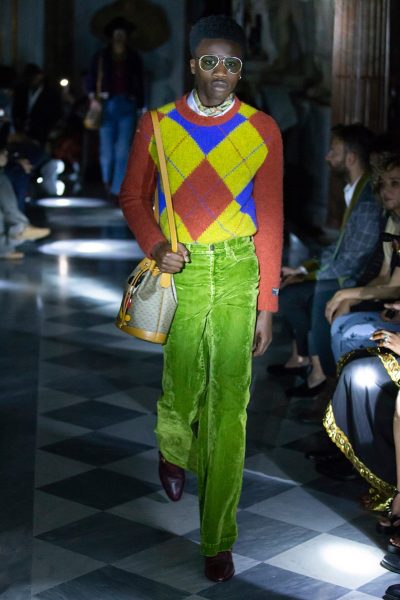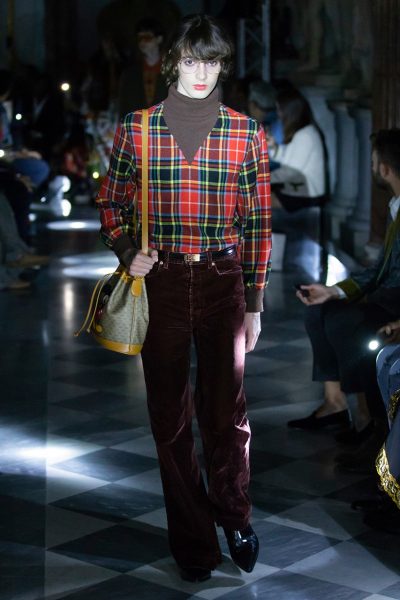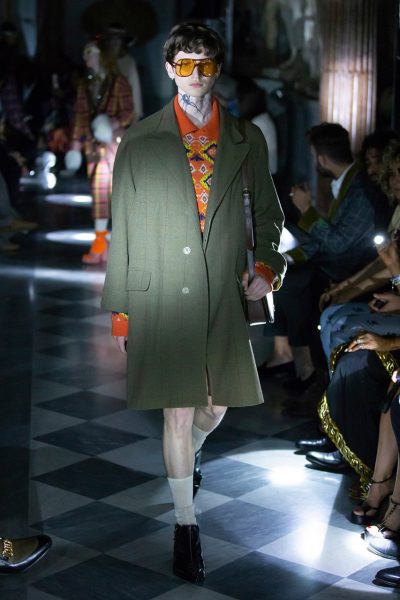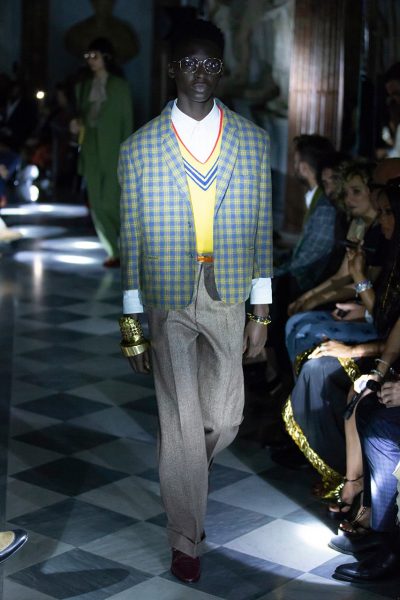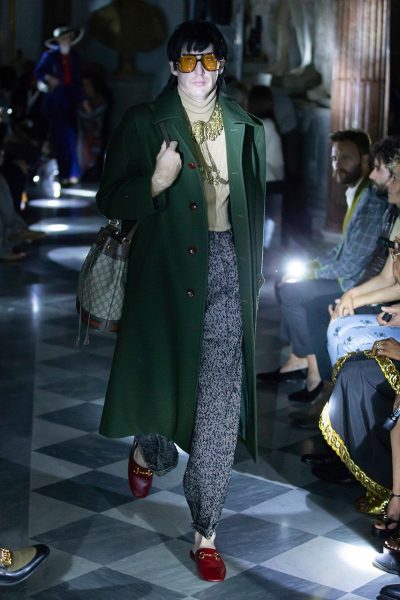 Other looks from the men's collection include a checkered tunic with matching pants and tartan shirts tucked into flared corduroy pants saturated with vibrant hues, blaring out a Seventies vibe. The fashion house also offered more inclusivity on the runway with a tailored sage-green pantsuit, checkered coat and classic laden coat.
By Nico Lanz Lim