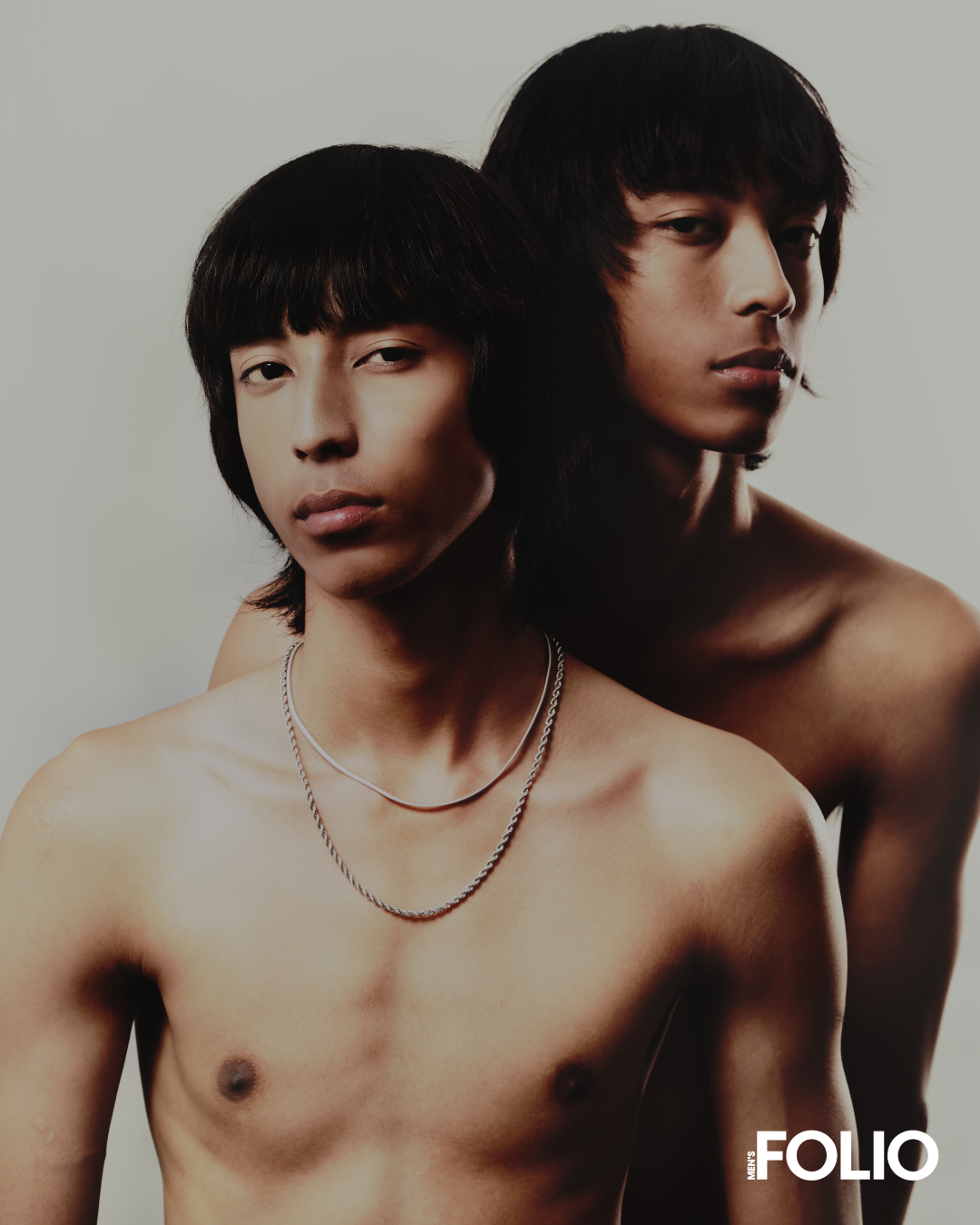 The stars have aligned for the model twins, Khairul (Lo) and Khairil (Le). Sailing through the wave of twinning phenomenon, the model duo have made a mark with their double acts in the Malaysian fashion world, having walked major events like Kuala Lumpur Fashion Week and Mercedes-Benz Fashion Week. As the Kuala Lumpur Fashion Week 2023 comes to an end, the promising twins show no sign of slowing down and gears up to chalk up more achievements.
How did you embark on the modelling journey?
Lo & Le: My journey started when I was offered an opportunity to the model for a skincare brand after I graduated. I was told that I had a knack for modelling, and since then, it has sparked my interest in modelling. In 2021, I was approached by a fashion designer to walk in his show at KLFW 2021 and it marked my official debut.
You have walked major shows like Mercedes-Benz Fashion Week 2023. How's the preparation like?
Lo & Le: Mercedes Benz Fashion Week was one of the biggest achievements that has contributed to the success of our modelling journey. We had to make sure that we were mentally and physically prepared like getting enough sleep and adequate foods. When the show was around corner, we hit the gym for final preparation.
View this post on Instagram
Are there any brands or persons that you wish to work with?
Lo: If I were given the opportunity, I would like to work with global brands such as Louis Vuitton, Zara, Gucci and Versace. And, of course, working with Kendall Jenner will be a dream come true.
Le: Yes, working with those major fashion houses has been my dream. Their designs have always impressed me!
Who do you look up to?
Lo: Malaysian models that have made it to the international runway like Ridzman Zidaine who walked the Milan and Paris Fashion Week. The fact that he is part of TOPBOI CITIZEN is something that I take pride in.
Le: I would say my parents. They are my role models. I learned a lot about hard work and discipline from them. I wish I can make them proud one day.
View this post on Instagram
What do you hope to achieve next?
Lo: I always wanted to walk Milan and Paris Fashion Week, and venture into acting. I hope I can realise it in the future.
Le: Strut down the international runway for big brands! Once I make it, I want to establish my own modelling agency and share my experience with novices.
Last but not least, if you were given a chance to live the life of a famous model for a day, who would that person be and why?
Lo: I want to experience the life of Leon Dame. I want to take the lid off and uncover the secrets behind his flawless self care and one-of-a-kind demeanour that owned the runway.
Le: Manu Rios — without a doubt. I want to take a peek at his daily life, how he manages his tight schedule and uncover his secrets to success.
Photography Herbe Yap
Styling Liew Hui Ying