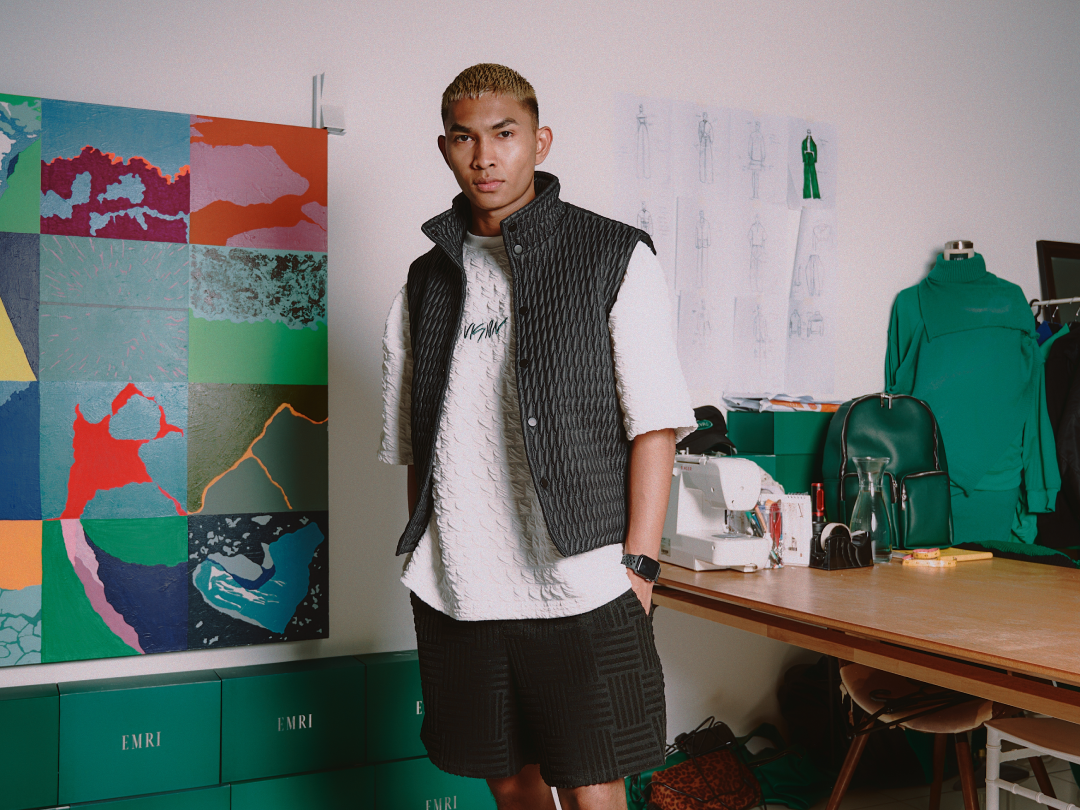 Emri Rijal loves fashion as much as he loves himself. It's the truth; speak to him about every creative idea you might have and he'll turn your vision into art. The success behind his rising thanks to his high street brand, Emri Vision, lies not only within the charismatic charm of the man himself but the story behind how the designer eventually made his dreams come true.
Share your view of 'change' 
I'm all for something new, change is constant and I've learned to make peace with it. One thing about me is that I always look back at the past to plan for the future. Have you seen my work? They're all inspired by who I was but I design for what's to come. It's a balance of both.
Oh, your collections were inspired by who you were? Tell us more.
You can see it in my collections. Truthfully, everything I do is for 16 year old Emri. Remembering my morning walks to school past the graffiti walls, and the nature that surrounds me at Bukit Nanas. It's a mix of being in the city and being around nature, I try to infuse the same feeling for my brand. 
You sound nostalgic. Would you say you're someone who lives in the past, present or future?
I'm everything, everywhere, all at once. [laughs] I think feelings are too complex to be defined as one. There are times I think of the past, sometimes I live in the moment and the next time I find myself being excited for the future. It's hard to say.
Let's talk design, share with us your most recent collection.
Emri Vision is calm but it's fierce. The latest collection is a combination of both streetwear and sustainability, I call it 'Emergy'. We work a lot on sustainability not only at the front but behind the scenes as well, it's an important part of the brand. 
What's the important aspects of success people always overlook?
Connections and support. You can never go far on your own, trust me. 
Image @jaya.khidir
Talent @emrjl
Outfit @emri_vision