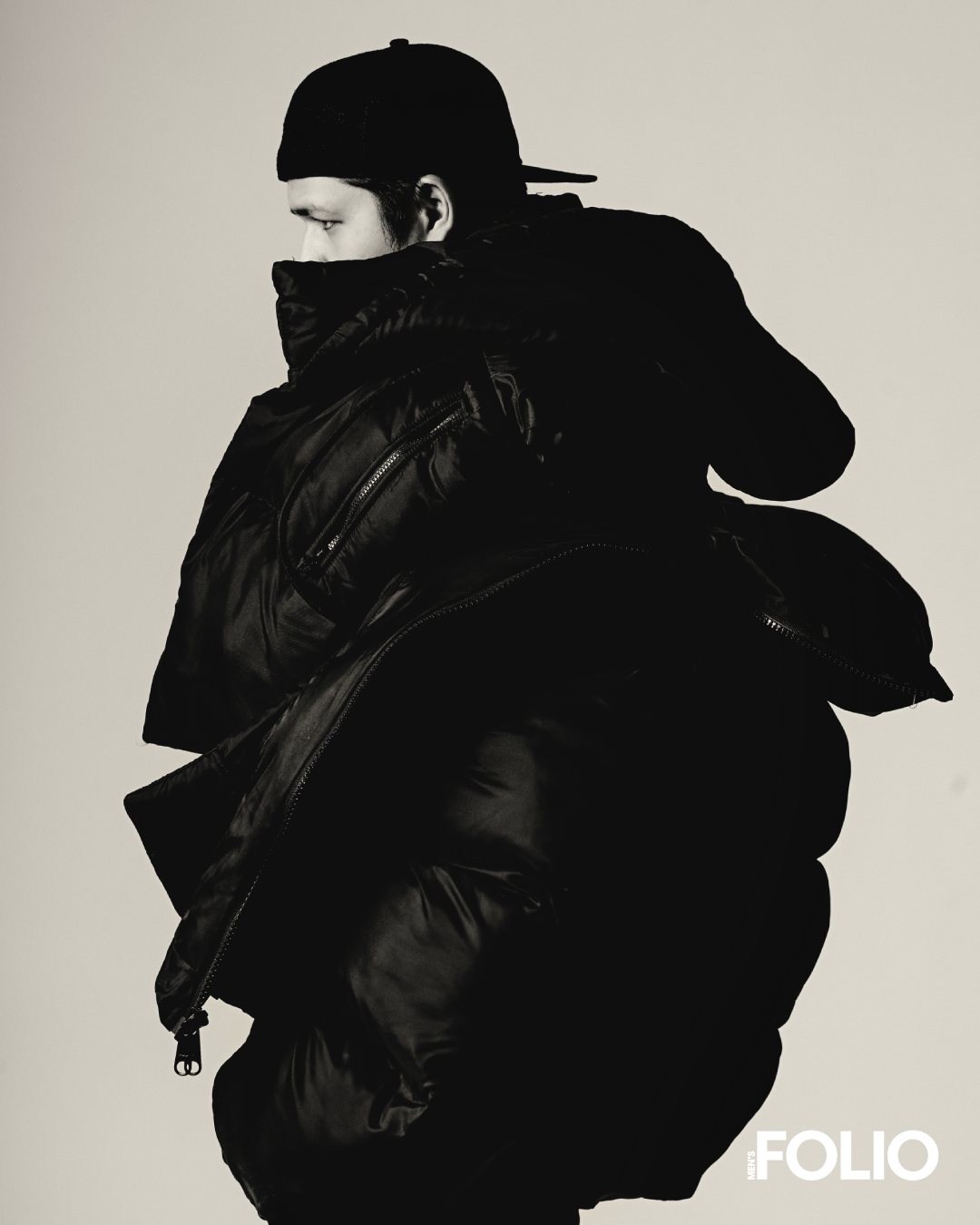 Chances are you have come across his designs when you surfed the internet. An enfant terrible, Masyadi Mansoor is no stranger to Malaysia, thanks to his norm-defying designs that look straight out of design competition — think about Aina Abdul's paper-marbling, mattress-like outfit that set the internet in a frenzy. And now, the fearless designer is ready to take the fashion world of Malaysia by storm with his debut collection.
How did you embark on the journey of fashion design?
My journey in the realm of fashion started when I took the decisive step to pursue higher education in Fashion Design at Universiti Teknologi MARA (UiTM). This choice marked a significant turning point, opening the doors to a world of creative exploration and skill development I never expected. While at university, I actively participated in numerous design competitions. These platforms served as a crucible vehicle for testing and honing my design prowess.
How would you describe your designs?
It's like riding a wave of emotions. Some people might like it, while others might find it weird and confusing.
View this post on Instagram
Congratulations on your debut collection at Kuala Lumpur Fashion Week! What is the inspiration for the collection?
For my debut collection at KLFW, I've named it "ATARAXIS," which embodies the concept of freedom from stress and anxiety. Whenever I find myself feeling overwhelmed or burnt out, I often turn to sunset view as a remedy. This experience has had a profound impact on me, and it's this emotional connection that has inspired my collection.
How does this collection differ from your usual designs?
"ATARAXIS" is a departure from my usual dark and black vibes. I've delved into a new realm of creativity by working with a colour palette that draws from the serene hues of the beach: greens, blues, and yellows. This marks a significant shift for me, as I've always been known for my darker aesthetics. My intention was to create highly wearable pieces, allowing my audience and followers to envision themselves donning these designs.
You first started by customising stage outfits for celebrities, and now you have your collection. What spurred you to create a full collection?
Creating a full collection is like turning a dream into reality for me. It's not just about designing clothes; it's a profound way for me to communicate my identity as a designer to the world. Every garment I create carries a piece of my heart and soul. It's a manifestation of the ideas that swirl in my mind; the concepts that excite me; and the visions that keep me up at night. When someone wears a piece from my collection, they're not just wearing fabric; they're wearing a piece of my passion and dedication.
View this post on Instagram
Criticisms regarding your designs for Aina Abdul circulated online. What are your thoughts on it and the perception of Malaysians?
In Malaysian fashion, the concept of campy fashion might be relatively new (if the comments and reactions to my designs are any indications). Yet, for me, the purpose of my creations goes beyond initial reactions; it's about expressing my creativity and passion in a way that feels true to who I am as a designer.
What's next for you?
I'm thrilled to share that I have exciting plans in the pipeline. I'm gearing up to launch my very own Ready-to-wear (RTW) collection, which represents a culmination of my creativity and dedication. This collection is more than just clothing; it embodies my vision and style, carefully curated to resonate with my followers. As I venture into this new chapter, I aim to create captivating pieces and inject a sense of enjoyment and playfulness into the fashion industry. I want to push boundaries, challenge conventional norms, and showcase that fashion could be a canvas for self-expression and artistry.
Last but not least, if your brand was a movie character, what character would it be?
I would say Edna Mode from The Incredibles.
Photography Herbe Yap
Styling Liew Hui Ying