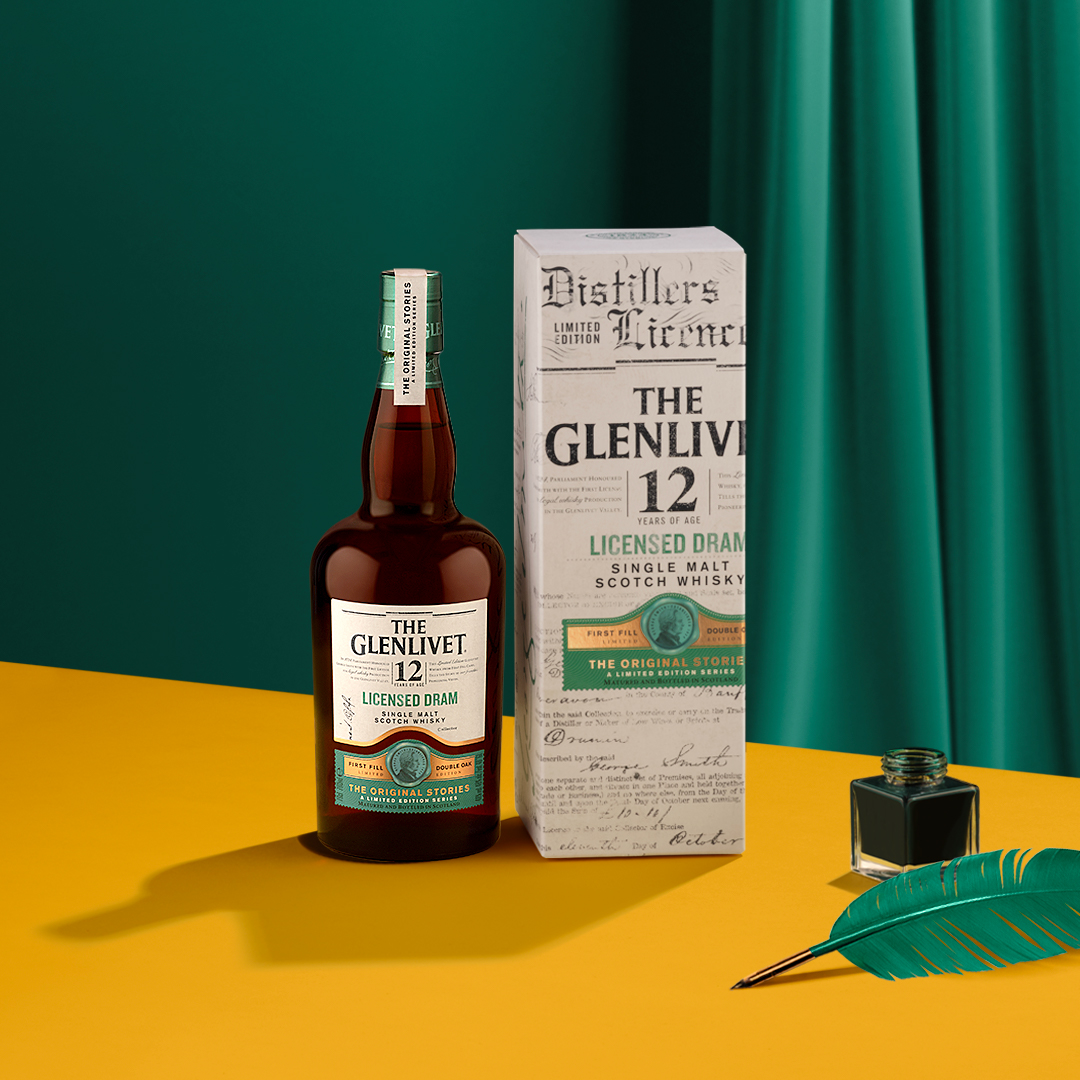 A n icon of Speyside's signature fruity and floral style, The Glenlivet 12 Year Old Licensed Dram is not only an exceptional Scotchy whisky creation but also a celebration of its meaningful origin. As part of the "Original Stories" series, the 12 Year Old Licensed Dram symbolises the founder George Smith's subversive spirit in breaking traditions and setting new standards, offering a peek into The Glenlivet's revered history.
It traces back to the 19th century when its founder — George Smith — was still an illicit distiller. Tucked away among the hills and abundant springs in Livet valley, the remote location — hidden from the prying eyes of the Customs Officers and soldiers — has allowed George Smith to craft secretly and slowly distil whisky that made a name for himself as one of the most highly-regarded distillers. Shortly after his major prominence, the news reached the ears of King George IV and piqued his eagerness to get a taste of his craft that connoisseurs heaped praises on.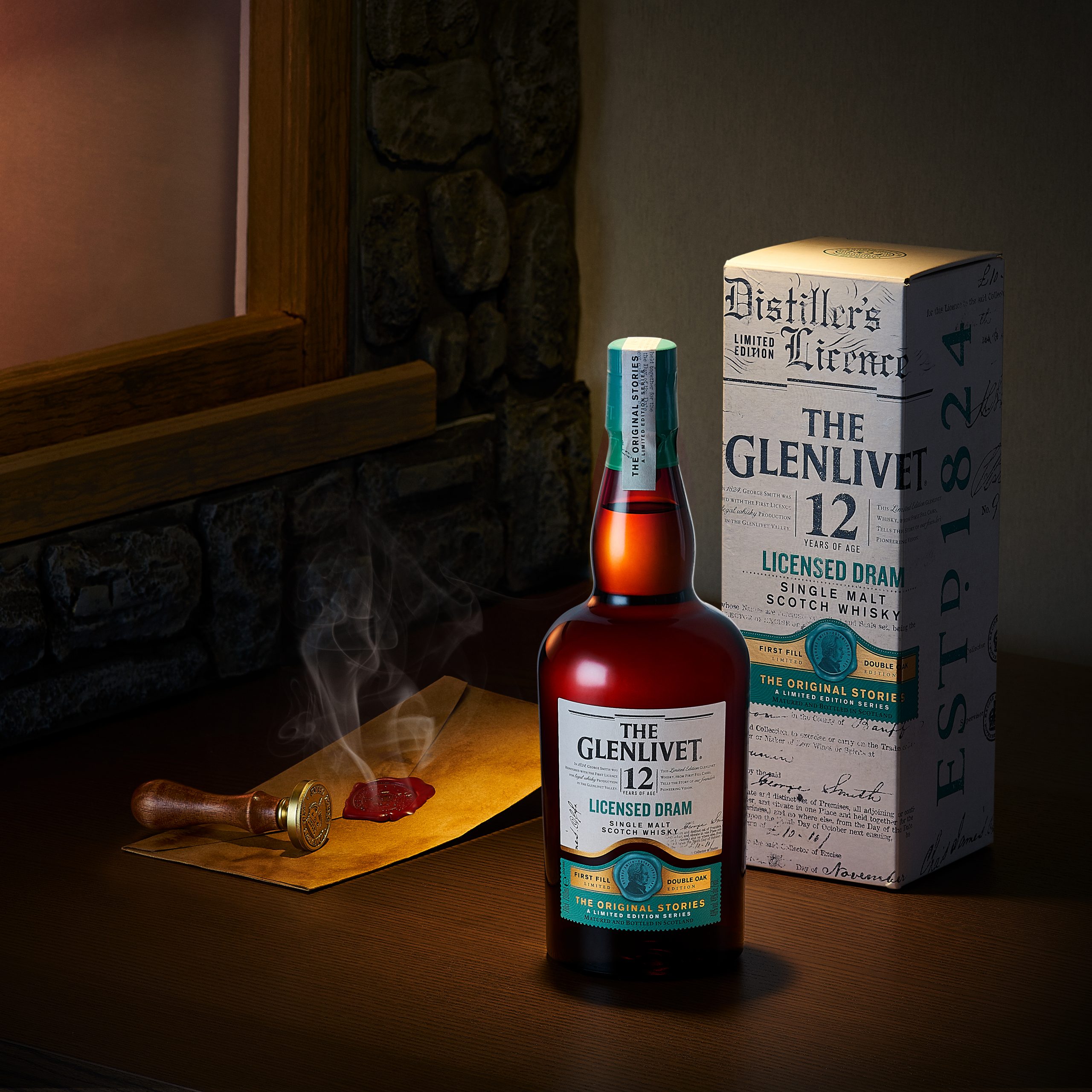 Finally, in August 1822, King George IV arrived in Scotland for a state visit and asked to try a drop of the infamous Glenlivet whisky. Despite being an illegal dram, it did not hold the King back from savouring it. Two years after the visit, the change in legislation granted Smith the opportunity to obtain a legal license, which ushered in a brand new chapter for the brand and the rest, as they say, is history.
As a testament to Smith's unrivalled dedication to crafting the perfect Scotch whisky, The Glenlivet 12 Year Old Licensed Dram is First Fill double oak matured (ex-American and ex-European) with an alcohol content of 48% ABV, brimming with the aromas of fresh apricot, summer fruits, luscious honey and earthy spice. Smooth and balanced, the fruity and floral whisky is characterised by golden honey and custard flavours — layered with hazelnut and liquorice — while having a long and slightly sweet finish.