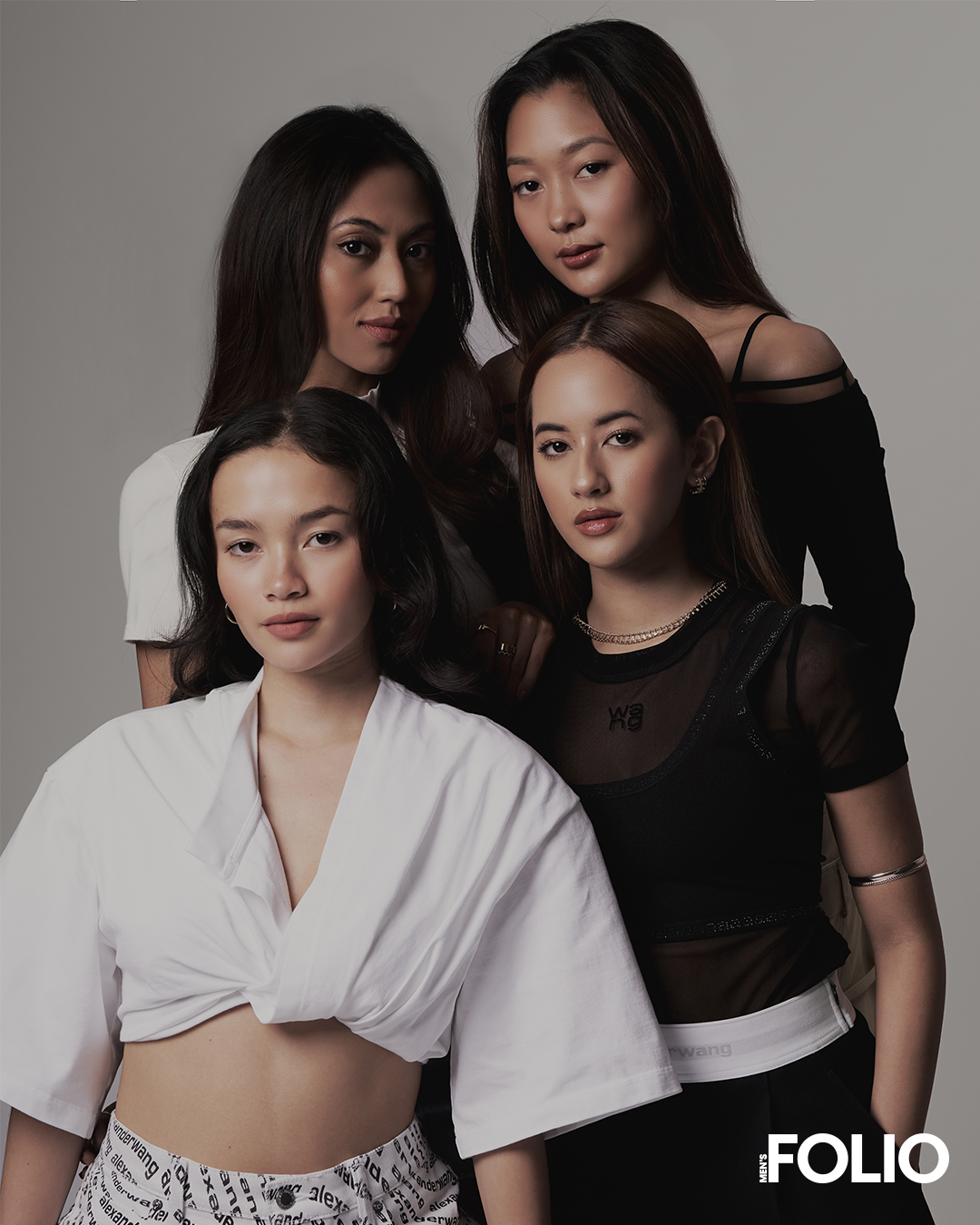 Girls are fond of the f-word — fashion and friends — and this becomes most obvious when they are all in a small space, getting ready together. Laughter dances through the air, makeup bags find their repose on the floor, and the echoes of gossip create a tapestry of whispered secrets. A simple act of dressing up together is a bond like no other. Online, @pwincessdiaries have charmed their way into countless hearts. A close-knit group of four girls – formed by Sherry Amin, Inarah Sofiya, Khadija Meor, and Ofiellia Iskandar – document life and fashion through a shared Instagram account.
View this post on Instagram
"Our personal Instagrams are all so curated that I felt it reflects only certain aspects of our lives," disclosed Sherry. "That's why we launched Princess Diaries, an account dedicated to showcasing our true selves." A confirming nod from Ofiellia echoed her sentiments. "We document our late-night talk on the podcast, and sometimes we share photos of our daily chores or mee tarik (pulled noodles) visit to our favourite spot. It's all of us, unfiltered! The unexpected surge in our follower count has truly taken us aback." To think of the group is to think of all things girls, fashion, and pure fun. Just peek at their online profiles, and the reasons for the public's fascination with their lives become crystal clear.
View this post on Instagram
It is a universal truth across cultures that the essence of girlhood finds its purest expression in the realm of fashion. This truth manifests in the subtle quirks of everyday life. "It's both funny and sweet how I can't find myself buying anything without confirmation from the group. Their fashion insights matter so much to me, it's as if they can sense a regretful purchase before I do," Sherry affirms. Inarah added how they all turned to fashion psychics when discussing style, and it is not a laughing matter. The girls found a loophole in how they stay fashionably sustainable. "Fun fact: we also share wardrobes, so we'll never run out of things to wear. A new skirt is just one call away."
View this post on Instagram
People are hyper-fixated with authenticity, which results in forced originality. But these girls ensure they are not victims of the same fate. Khadija shared how they have safeguarded their bond by making a pact to have a sleepover every month. Not for show, posts, or plain surface pleasantries, but to keep their friendship genuine. "If we record and post all the time, the group would feel more of a performance, and we hate it. We're friends before anything else."
Stepping into the spotlight together, it becomes clear that it is crucial to know when not to overshadow another's light. Ofiellia's words ring true: "Jealousy is a disease." Perhaps the girl code they believe in revolves around celebrating each other's victories and facing worries hand in hand.