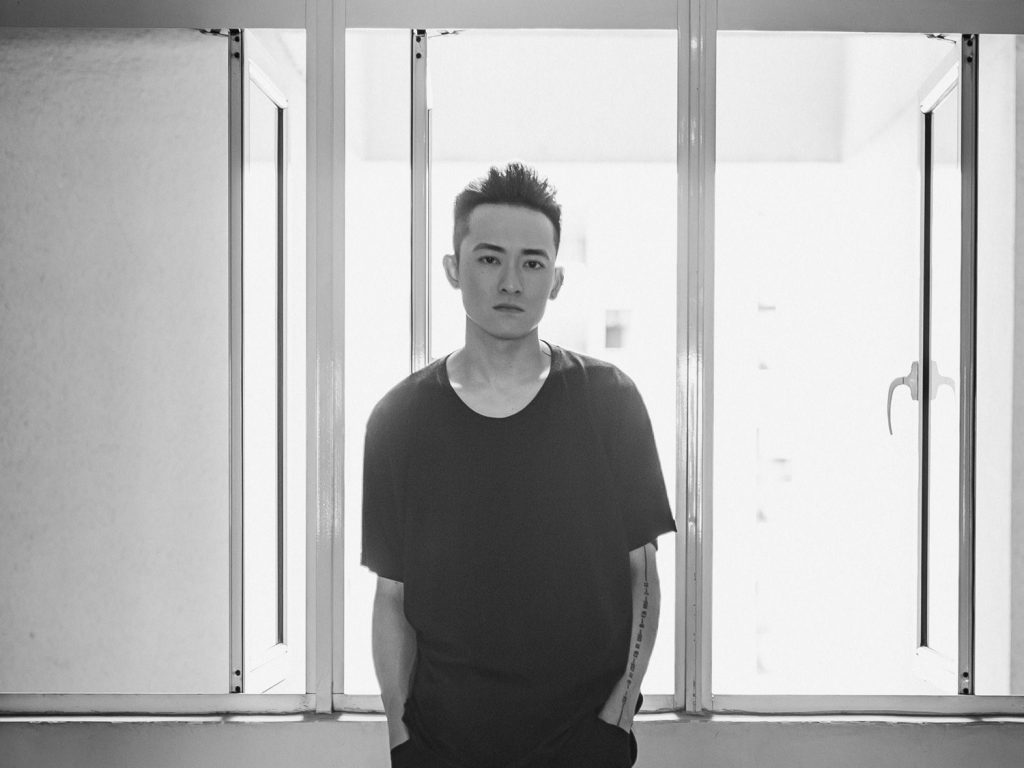 Following Melinda Looi's, president of the Malaysian Official Designer Association (MODA), call to action on donation and the making of PPE, a legion of Malaysian designers and home sewers have signed up to the initiative to contribute in the fight against COVID-19. One of them is Kit Woo, a Malaysian designer known for his deconstructed design. We spoke with Kit Woo about the making of PPE, as well as his new collection.
Thank you for being a part of the Personal Protection Equipment (PPE) production initiative. Are there any requirements for people who want to take part in the initiative?
Anyone who can sew and owns a sewing machine at home. Melinda wanted people who can help but did not require them to travel during the MCO.
What type of PPE are you making? And what is one of your biggest challenges?
It is the single-use body protective suit, with a Velcro fastening on the back and sewn ribbon as a belt. No particular challenging part when it comes to sewing but the sheer number of it is. I only made a hundred, so imagine some designers who were making 1500 pieces or more. It is basically grinding work.
How do you ensure that the PPE meets the standards?
I follow the sample provided, and the materials come from Melinda Looi. She works closely with medical staff, so I believe the PPE is that of the quality required.
Are you working on your new collection? Tell us more about it.
I am, slowly, my collection has not taken a backseat - we started after CNY actually. I have many ideas and had planned for an even bigger collection, but now I have to edit it down because of the slow traffic of sales and no access to physical showrooms. I do not wish to overspend on a new collection with no channel to present it - this happened to my A/W '20 collection when the Shanghai showroom in March was cancelled. We basically only showed on social media and a fashion show with TopBoi Citizen.
How do you juggle work with participating in the initiative?
I give my self at least five hours a day to work on the gowns or every other day. It is a routine I made my self follow, it keeps me up actually. This MCO has demotivated everybody.
How has the COVID-19 pandemic affected your business approach and communication with consumers? And how has your business strategy changed?
It goes back to Q #4, I wasn't producing large quantities before the outbreak, but instead, I was slowly catering more to personal orders, both local and overseas; the buyers here and some overseas have adopted this consignment module which is hurting my business because we produce quantities with no deposits from the buyers. I work with less consignment stores now.
As for showrooms, the buying habit has been changing as well. But most of my sales come from personal orders. So I guess in the near future I would like to cater direct to my customers and a faster delivery timeline. At the moment, some orders are still sewn by me, and there's not a lot of orders we can fulfil in a swift fashion. To answer the question, I was revising my business module even before the outbreak. When it happened, it gave a bigger "YES" to move forward with the idea.
Do you want to send a message to our frontliners?
Frontliners put themselves in danger every day, I'm sure they would like to switch roles with us sitting at home, waiting for this storm to pass. But it is their duty so our duty is to follow the MCO. To our frontliners, thank you very much, we are doing what we can with the PPE to lend a helping hand, but nothing echos as loud as your dedication to keeping the outbreak at bay.