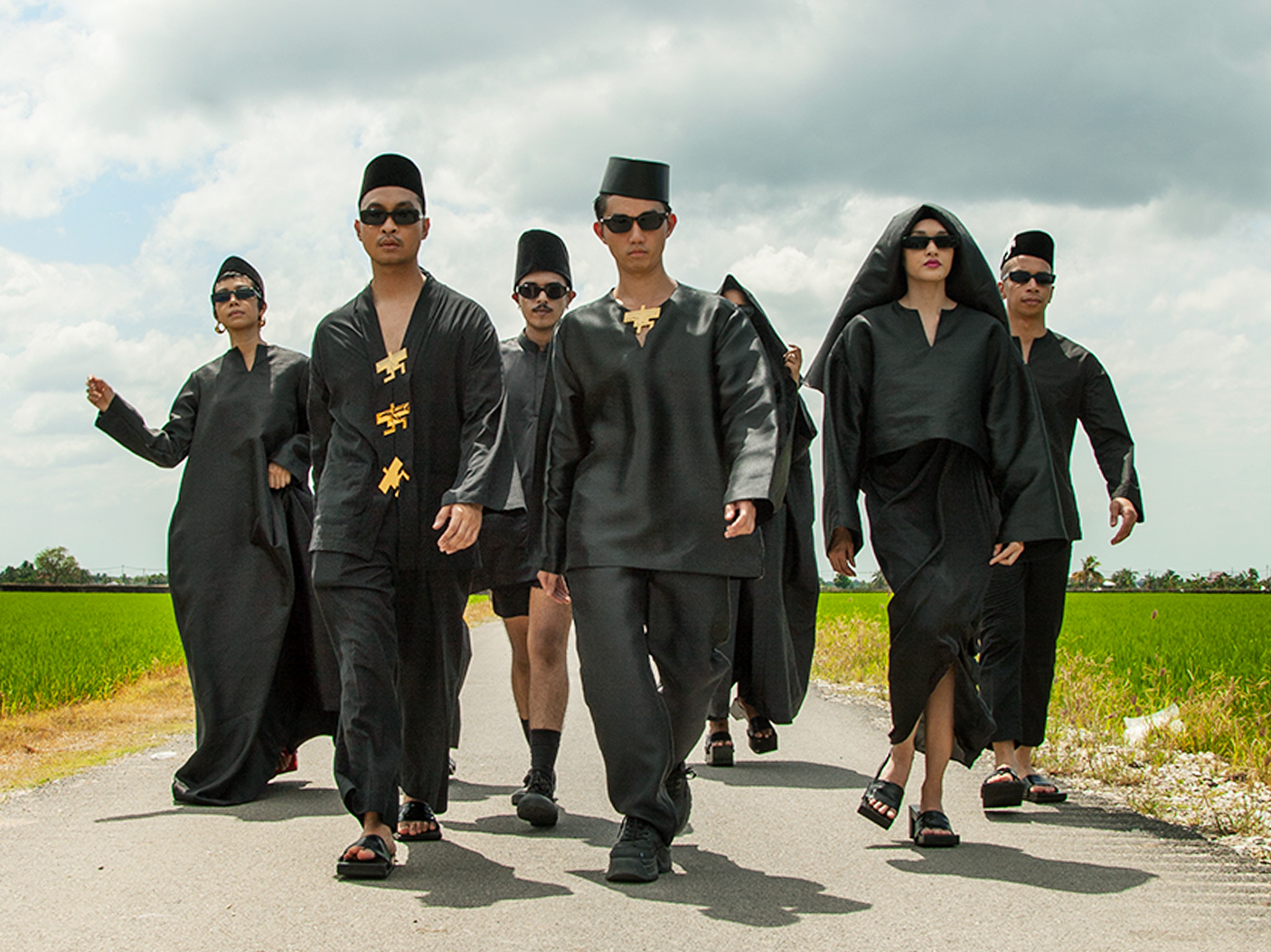 What are you looking for this Raya? Are you drawn to a statement piece or are you perhaps more of a casual, understated dresser? 2023 sees a return to post-Covid 19 normalcy and with it comes the joy of glorious open houses, wonderful feasts and of course, family gatherings. Don't let a lack of sartorial choices dampen your Raya celebrations as we've prepared a range of Raya menswear collections for you to choose from. Be it your classic Baju Raya or a more adventurous take on traditional, modest attire.
1. TAS by Tom Abang Saufi (Zalora)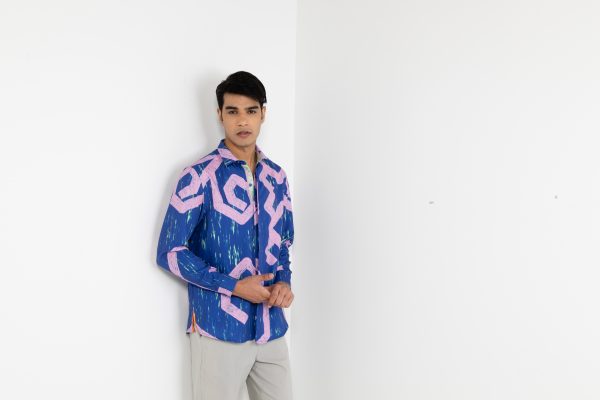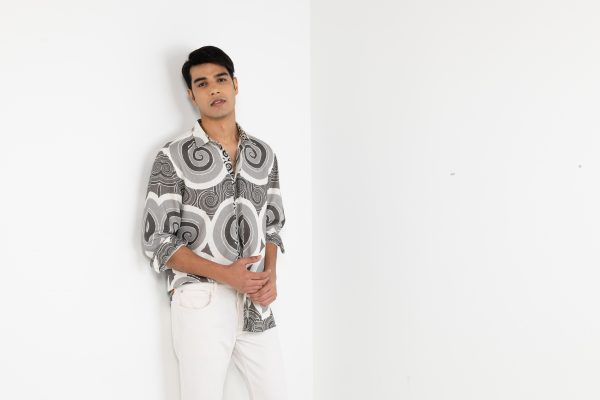 Tom Abang Saufi goes tribal this Raya as the designer pays homage to ethnic motifs from across the globe. Stunning Mayan, Polynesian and Native American designs take the form of batik shirts, each infused with a modern edge. From indigenous tattoo-inspired elements to a touch of rock and roll, the pieces are a perfect display of appreciation for the cultural heritage of Malaysia and beyond. Plus, the use of linen provides a combination of comfort and sophistication to the collection.
Shop the Raya menswear collection here
2. ANAABU Eid 2023 Collection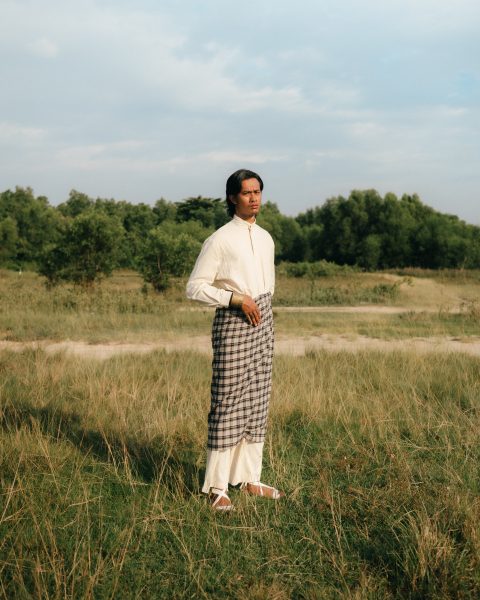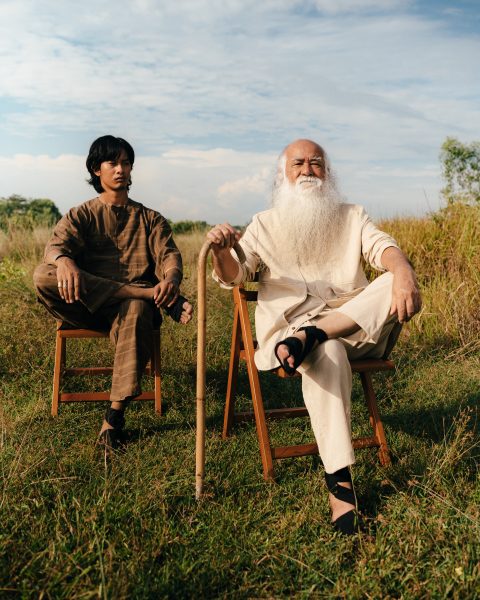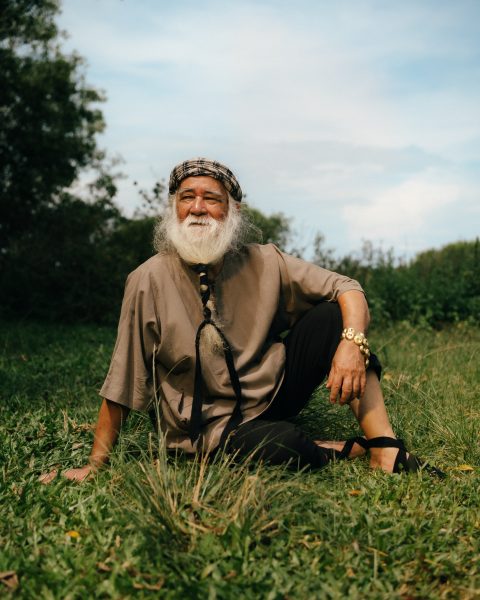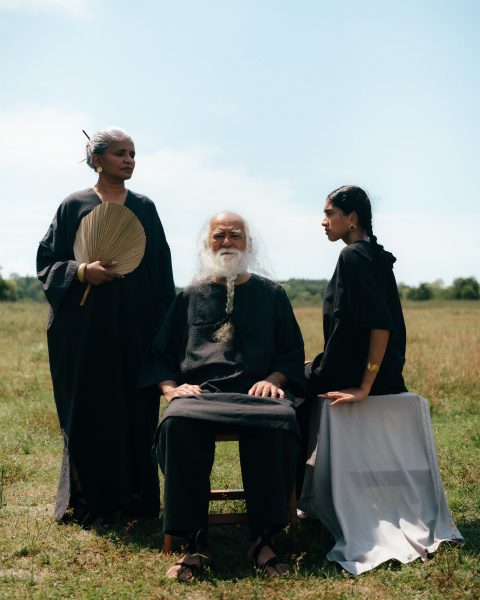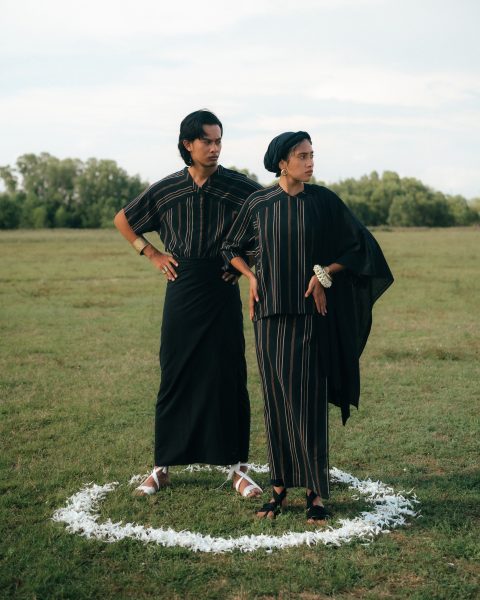 ANAABU goes back to their roots for their EID 2023 Raya collection. Dubbed "Sukma, Tanah & Air", the collection brings to life memories of the founder's upbringing. Earth tones perfectly invoke the visual environment of the founder's youth. The past meets present as ANAABU pays tribute to generations past with unique panelling and lines bringing forth a new sense of modernity to classic menswear.
Shop the Raya menswear collections here


3. Pestle & Mortar Clothing (PMC)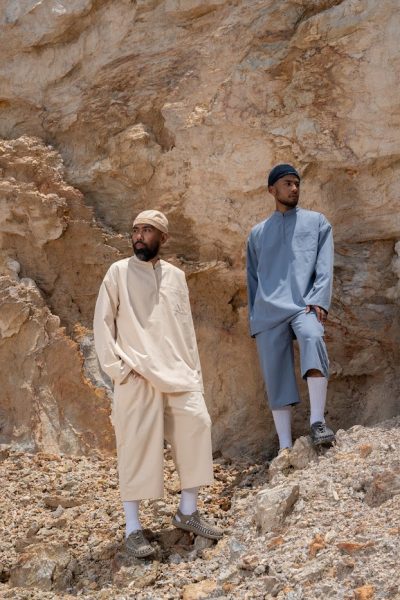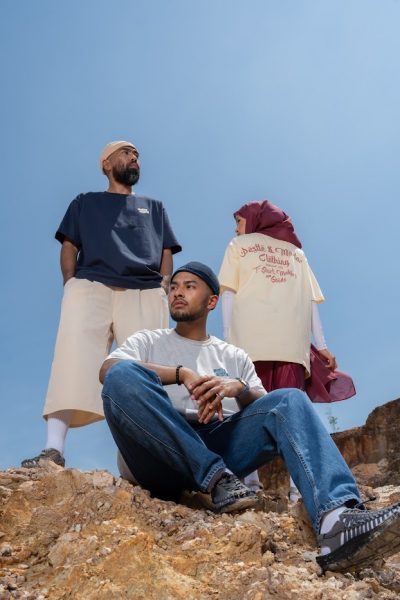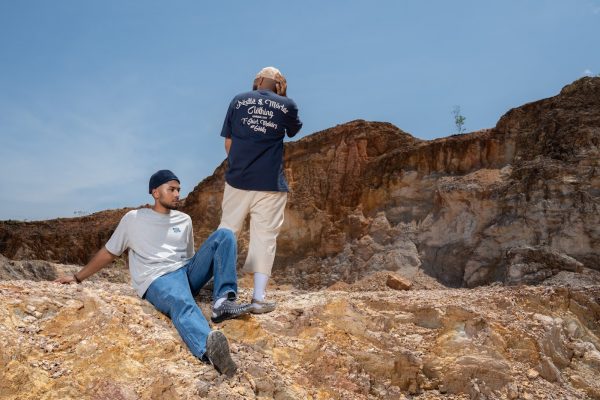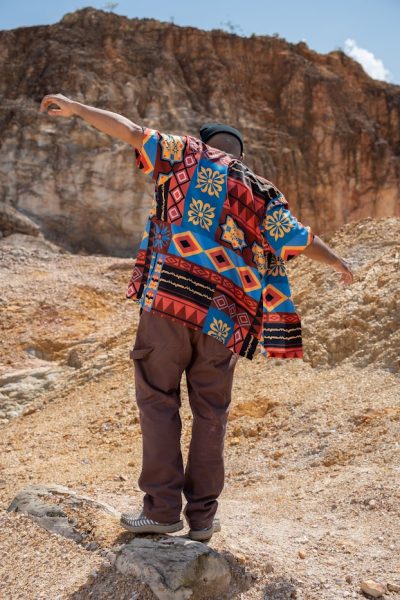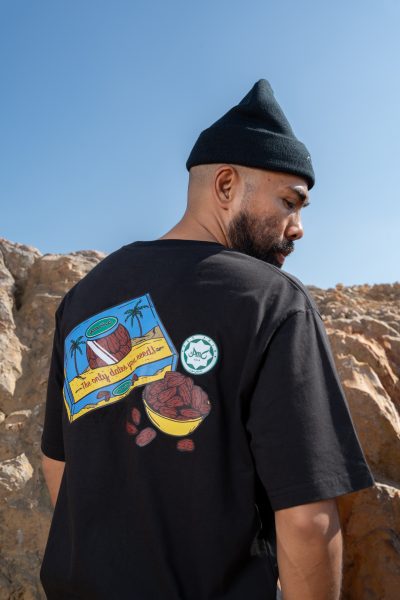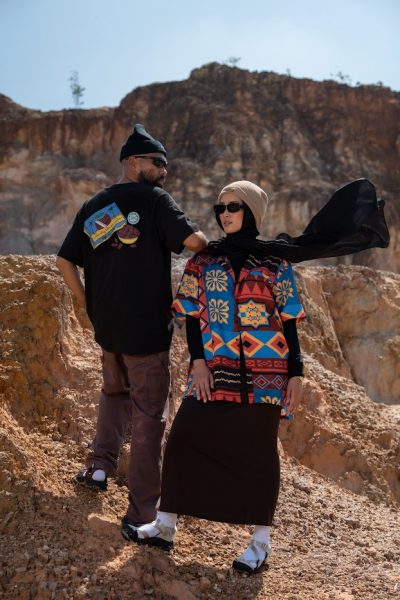 Pestle & Mortar Clothing introduces its first-ever Baju Melayu set as part of the label's Sahra: The Desert Collection for Raya 2023. This classic ensemble has an updated twist as a mesh back insert provides the perfect ventilation against the Malaysian heat. Aside from the traditional Baju Melayu, you'll also find a vibrant geometric printed "Persian Bowling Shirt", keeping in line with the brand's Arabian influences. There's also a dash of tongue-in-cheek humour as a range of graphic tees includes the "Kurma Tee" which the streetwear brand aptly describes as the "only date you need this Raya".
Shop the Raya menswear collections here

4. Lubna Homme (Zalora)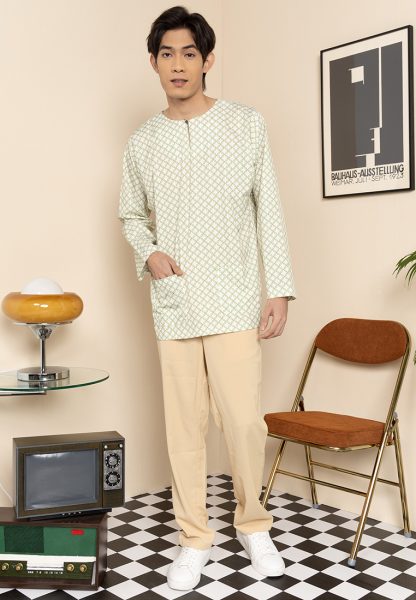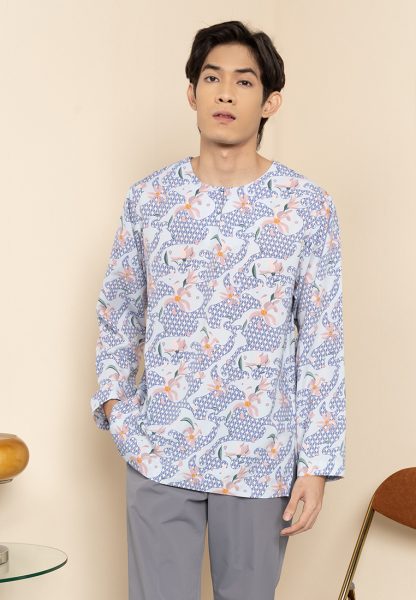 Lubna has a Baju Melayu for just about every man this Raya. Be it monogram prints, sleek primary colours, subtle monochromatic shades or statement, graphic batik prints. From the classic "Teluk Belanga" round necks to the traditional "Cekak Musang" and a casual option of the v-neckline, Lubna provides a range of traditional men's tunic tops that are as timeless as they are versatile.
Shop the Raya menswear collection here

5. Zalia (Zalora)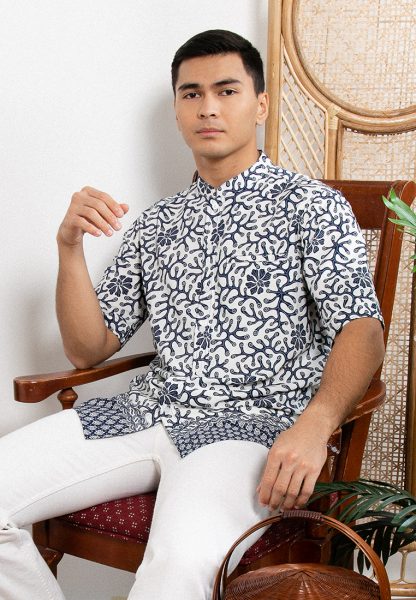 Zalia is all about ease and comfort. Relaxed silhouettes come in the form of batik shirts, kurta separates, and linen buttoned shirts. Zalia's menswear collection includes a range of neutral earth tones, soft pastels alongside printed organic batik patterns, and your classic, can't-go-wrong option of black and dark navy. While the range may be called "Zalia Basics" the selections are anything but basic.
Shop the collection here

6.  Shals
View this post on Instagram
SHALS pays homage to heritage. Shals is a brand that prides itself on delivering elevated pieces that you can incorporate into your everyday looks and the SHALS Raya Collection is no different with a range that provides versatility to your wardrobe for more than just this festive season. The "Old Meets New" line is a contemporary take on traditional staples featuring six distinct menswear looks, each combining comfort with subtle luxury. With an eye for inclusivity and individuality, SHALS provides a modern take on modest fashion.
Shop the collection here

7. Bottoms Lab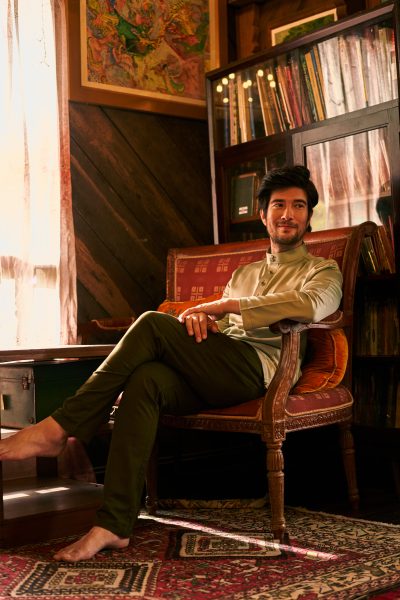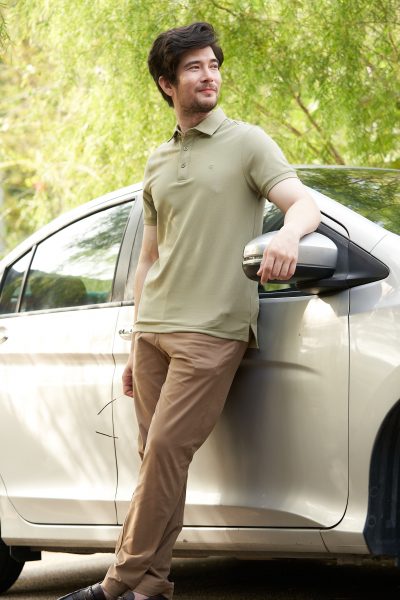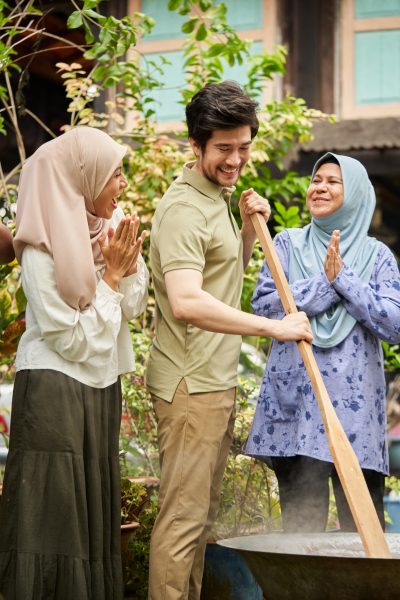 Style meets function with Bottoms Lab, your one-stop shop for all your trouser needs. It's all in the name – Bottoms Lab, provides a plethora of options for your sartorial "bottom" half including chinos, jeans, and joggers to combine with your favourite Baju Raya. Stretchable fabrics and breathable materials allow you to enjoy your Raya delicacies and family visits in these wrinkle-resistant selections.
Shop the collection here
8. Behati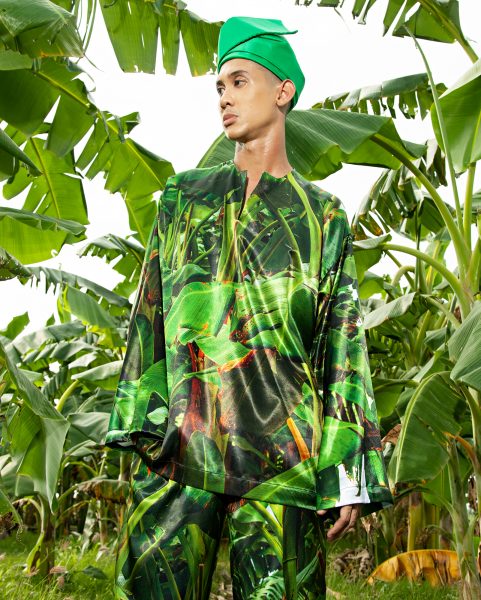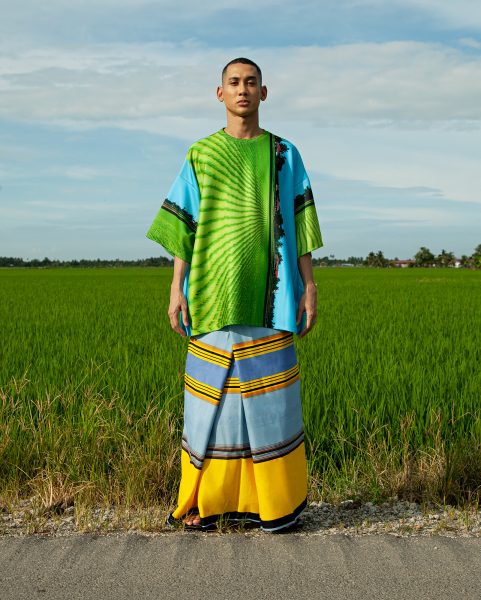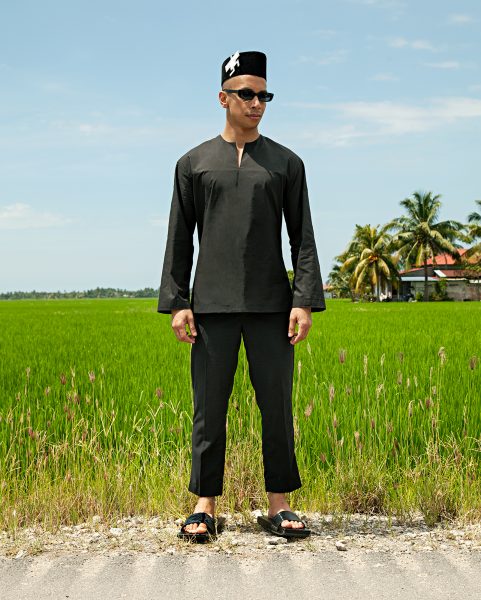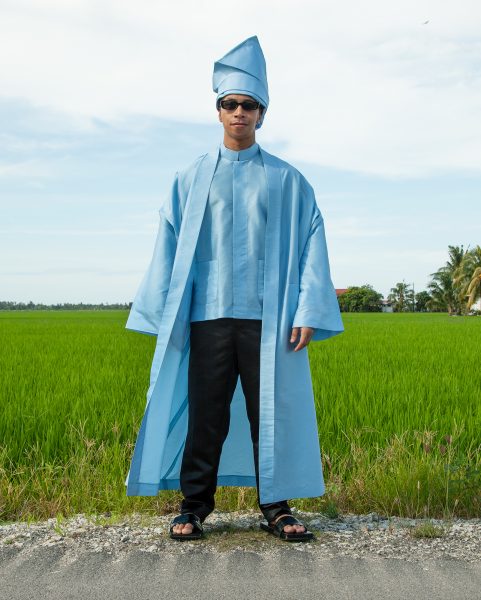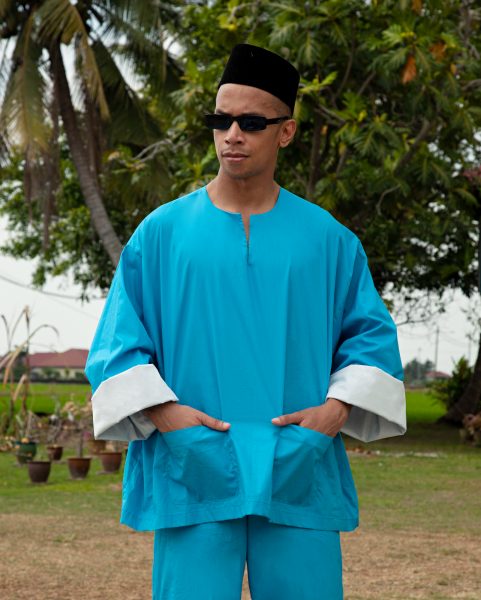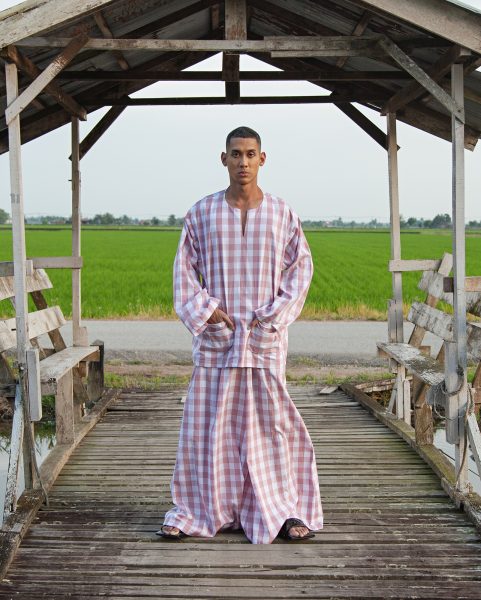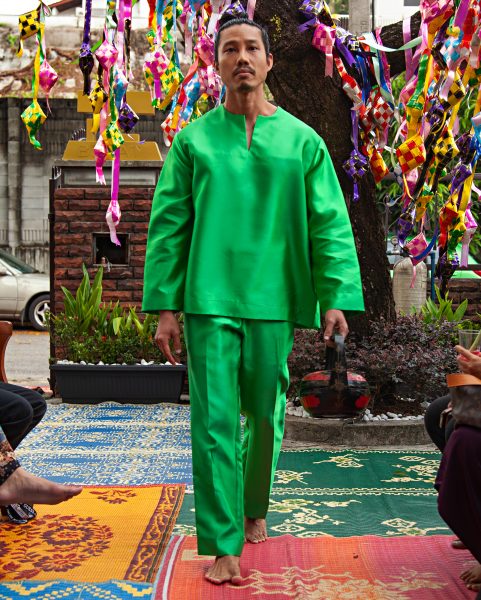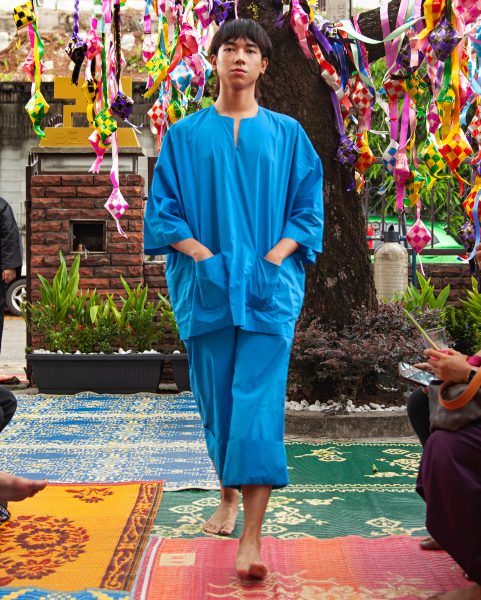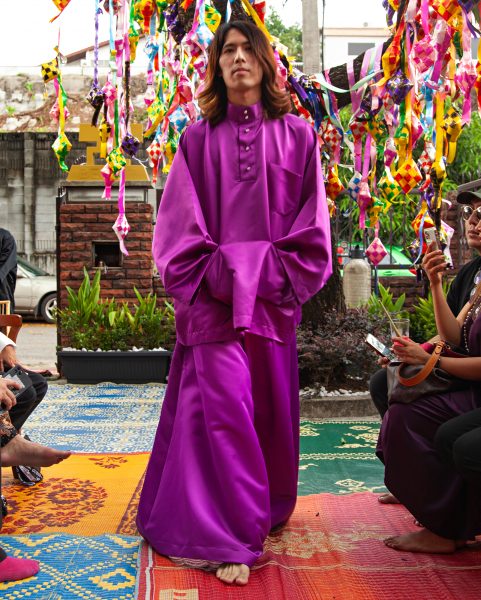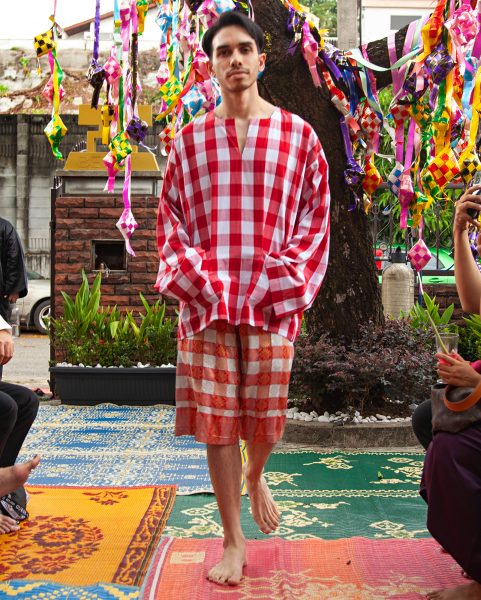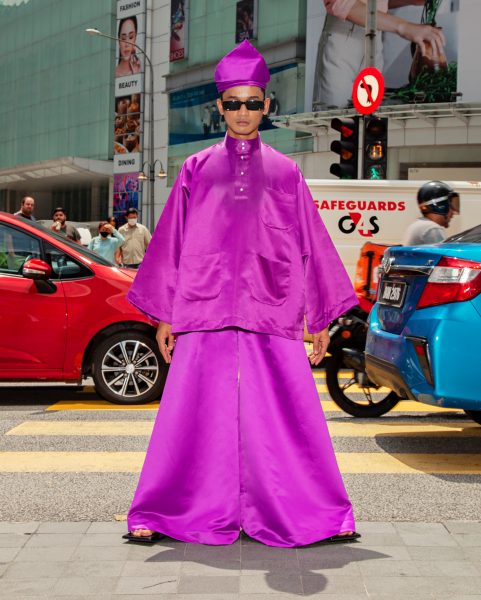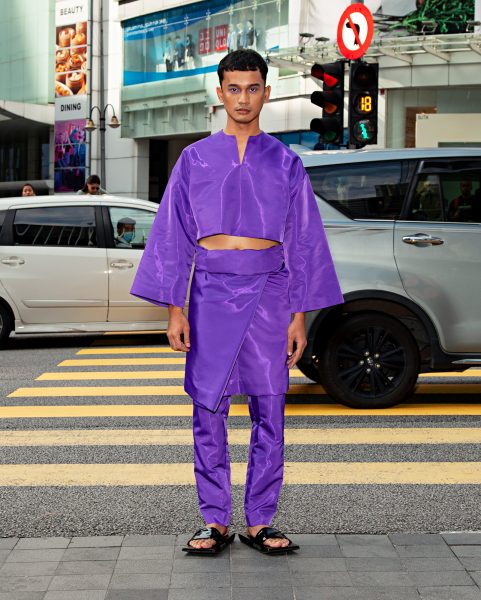 Behati is back and this time it's a celebration! The label's fifth anniversary sees the release of the "Behati Pelangi Busana Melayu" 2023 collection which features Behati's signature structural fabrics in voluminous shapes and of course, a kaleidoscope of colours. From festive floral prints to oversized plaids and vibrant, high-sheen satin it's all about exaggerating traditional silhouettes of the Baju Melayu. Behati's Pelangi campaign made the rounds on social media as models in the aptly-named collection walked across a zebra crossing in the heart of Kuala Lumpur, directly opposite the bustling Pavilion KL. The runway presentation mirrored Behati creative director Kel Wen's own journey of "a kampung boy with city dreams". The second part of the campaign takes place in Sekinchan, which sees the label "balik kampung", featuring famed photographer and brand muse TTFGA.
Shop the Raya menswear collections here