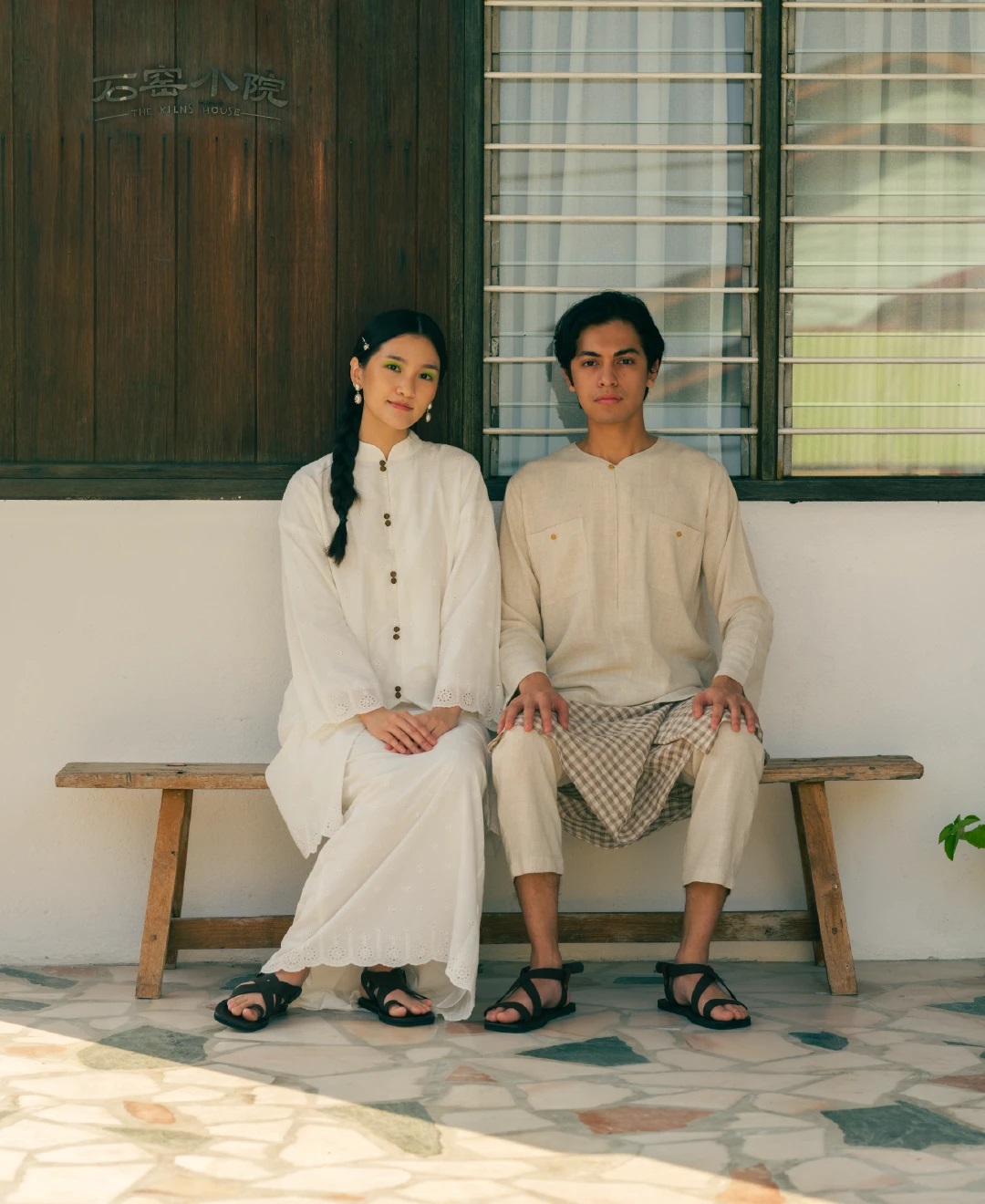 This Raya celebration is going to be the same like last year. Yes, we will be celebrating it at our own home. While staying in is inevitable to help flattening the curve, why not take the initiative to turn a boring stay-in into joyful celebration filled with festive vibe by wearing new designs introduced by our local designers. From classic Cekak Musang and Teluk Belanga to the modern Baju Melayu reimagined in new colours and patterns, here are the baju-baju Raya you need to get your hands on to give the Lebaran celebration a boost of high-octane energy.
Lúbna Homme
View this post on Instagram
Wavering between traditional and modern styles? You can have both with Lubna Homme Raya 2021 collection! Injecting with modern elements, the traditional garb is now reinterpreted in pastel colours like baby blue, cream yellow and white mint green, in addition to the classic hues. The collection also comes in summer-calling orange stripe print.
Zaraks
View this post on Instagram
Spend your Raya in great style and comfort with Zaraks' vibrant and fascinating designs. Made of premium fabrics like cotton and linen, their featured Raya collection, Balik, is inspired by the beautiful landscape of hometown, which calls to mind nostalgic memories of staying with our parents. There are more collections to explore such as Sungai and Rasa Sayang if you feel Balik is not to your liking.
Anaabu
View this post on Instagram
Minimalists will not be disappointed with Anaabu, which is known for their clean aesthetic and sheer practicality. For 2021, founder Ana walks us down the memory lane of "kampong moments" with her latest Raya collection titled "Rindu" where the earthy colour scheme, and stripes and plaid underpin the collection. The collection comprises 25 classic looks with some of them being gender-neutral.
Monokerom
View this post on Instagram
Living by its philosophy of timeless fashion, Monokerom approaches traditional costume with contemporary twist that will not go out of style. Their Raya collection "Aura" is an example which you can easily mix and match with their offerings or your existing wardrobe. The collection features Haan (a relaxed boxy top), Ali Baju Melayu (a pull-on top in oversized cut) and Ali Cocoon Pants (pants in relaxed fit with elasticated waist).
Jannah Noé
View this post on Instagram
Bring extra fun to your Raya with Jannah Noe's festive collection. Splashed in their coveted pastel colour selection including blue, dusty green and nude, the Malaysian brand puts together simple yet elegant creations with the various options of Cekak Musang, Kurta and Teluk Belanga, which ranges from S to XXL.
Fiziwoo
View this post on Instagram
No stranger to Malaysia's fashion scene, Fiziwoo has made waves with its exquisite designs notably worn by Miss Universe contestant. Fiziwoo fans will be happy to know that the label will be launching a kurta collection designed exclusively for men on April 28. Executed with restrainedness, the design duo gives the festive collection a decent contrast with contemporary colour code and decorative kain sampin.
Rizman Ruzaini
View this post on Instagram
You can't go wrong with Rizman Ruzaini if you are a clout chaser looking for that symbol of familiarity. The RR Baju Melayu 2021 collection, a creation with an emphasis on conventional silhouettes, is given the brand's signature treatment in iconic RR branding on the front pocket and kain sampin with adornment of RR buttons. Those who prefer simplicity can opt for RR Kurta 2021, which is available in regular and slim fit cutting and made of PD Heavy Crepe.
Neonate Clothing
View this post on Instagram
Founded in 2014 by actor Karl Shafek Ibrahim, Neonate Clothing is one of the sought-after streetwear brands in Malaysia. If you're looking for something unconventional, their street-influenced Lebaran collection is the go-to Raya outfit. Giving the cultural attire a cool edge, kurta is decorated with tribal print in the front pocket and on sleeve with detail of side slits. The kurta is available in two versions: long sleeve and short sleeve.
Kapten Batik
View this post on Instagram
If you're all about the bolder, the better, the Together 2021 collection will tickle your fancy. The socially responsible brand with an aim to preserve Malaysian heritage gives batik a new lease of life by translating it with contemporary design language. For this Raya, the festive collection throws three featured themes into relief including Masterpiece Series made of hand stamping technique; Nusantara Series done with machine printing; and Maharaja Series crafted with hand block printing technique.