After two years of cocooning ourselves at home during Hari Raya, this year we are going all out – while following SOPs of course. As much as we want to start planning our Hari Raya ensembles as soon as we're done with the first day of fasting, like many of you guys, we unintentionally waited until the last minute. Visiting family, relatives and friends on the first Syawal and feeling iffy about wearing that Baju Melayu you got two years ago that is now getting too figure-hugging because… you know why and we feel you. To help you with your search, here are seven sets from your favourite mall stores and retailers with express shipping hookups.
Lubna Homme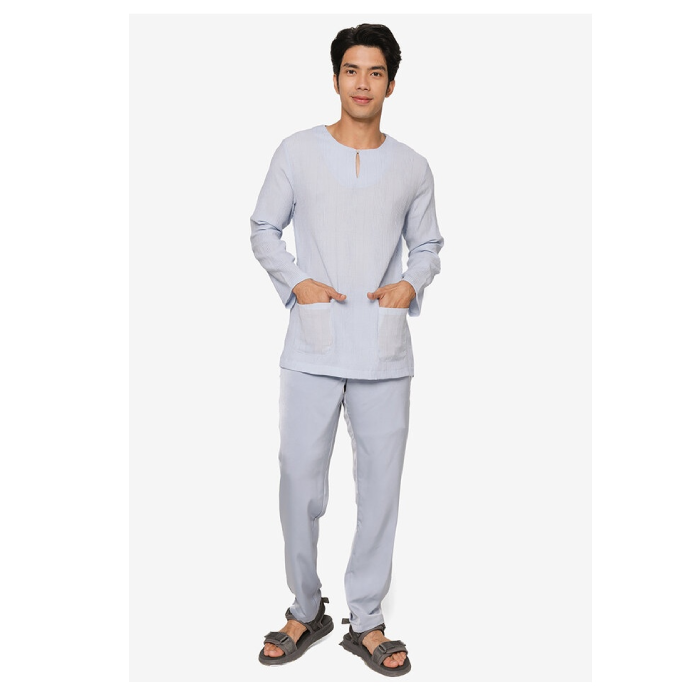 A hefty amount of cotton makes Lubna Homme's mixed-fabric Baju Melayu Teluk Belanga set ideal for warmer weather. It gives the surface a subtle texture, too. The top can also be dressed down with a pair of casual trousers to give you a relaxed and casual look.

Asal Lelaki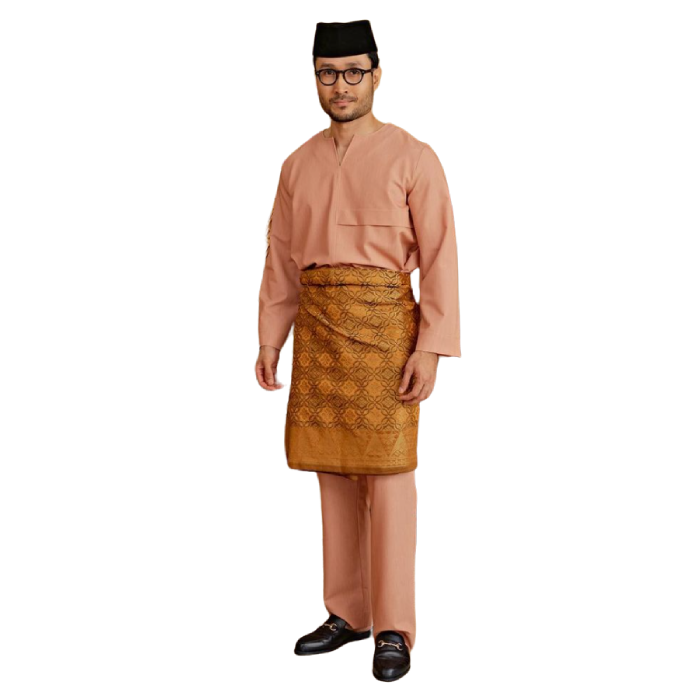 Comfort and style can be found in almost everything at Asal Lelaki, and this Gibran set, dare we say, is a first-rate example of that approach. It's made from cotton jersey, so it feels as relaxed as a tee, and tailored with a non-button neckline and a little neat detail below the chest area put a modern twist on traditional Baju Melayu.

Bulan Bintang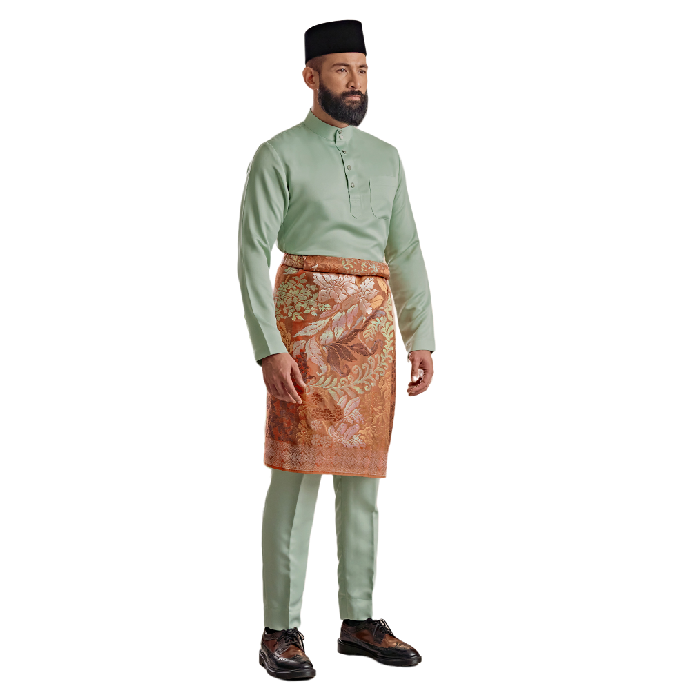 Bulan Bintang's tailored fit Baju Melayu is a mainstay across the festive season because the revisited classic cut flatters most builds. It's made from cotton satin and the trousers are in a slimfit cut that is versatile enough to be worn with other tops.

Anaabu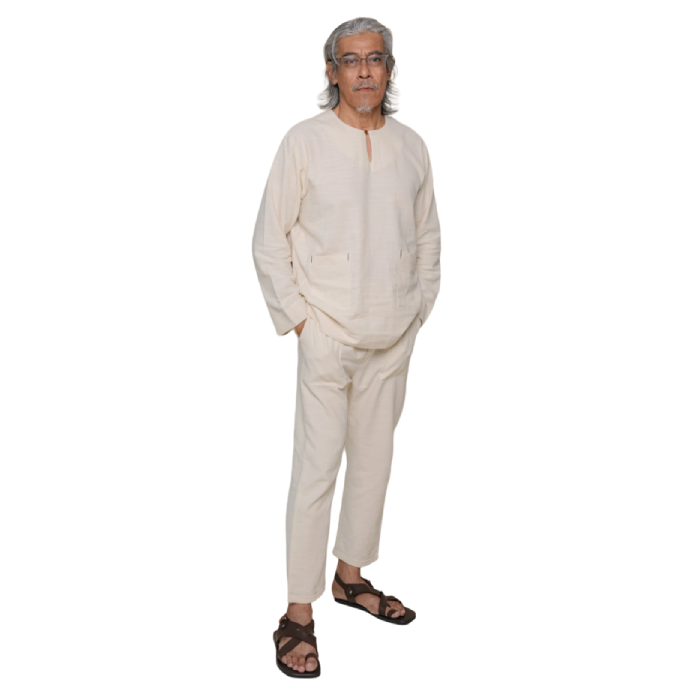 Inspired by the life of travellers, Anaabu named its latest Raya collection Kembali, and this Teman Melayu set says it all. Made with 100% cotton, the matching  outfit is tailored in a relaxed cut and the trousers are slightly tapered. Both are made to enhance comfortability and practicality, especially when performing ablution.

Behati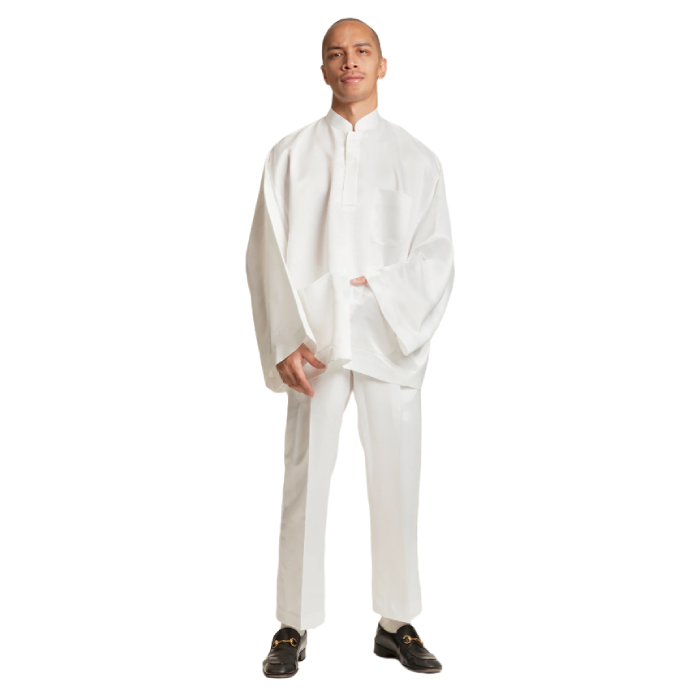 This is not a typical Baju Melayu that you've seen every day because this  is made to turn heads. Behati is always known for its avant-garde design and is worn by the likes of Malaysia's pop queen Dato Siti Nurhaliza, style stars Sean Lee and Sheena Liam. Tailored from the extra-thin duchess, this white Baju Melayu set has a boxy cut with a concealed placket to streamline the design.

Shals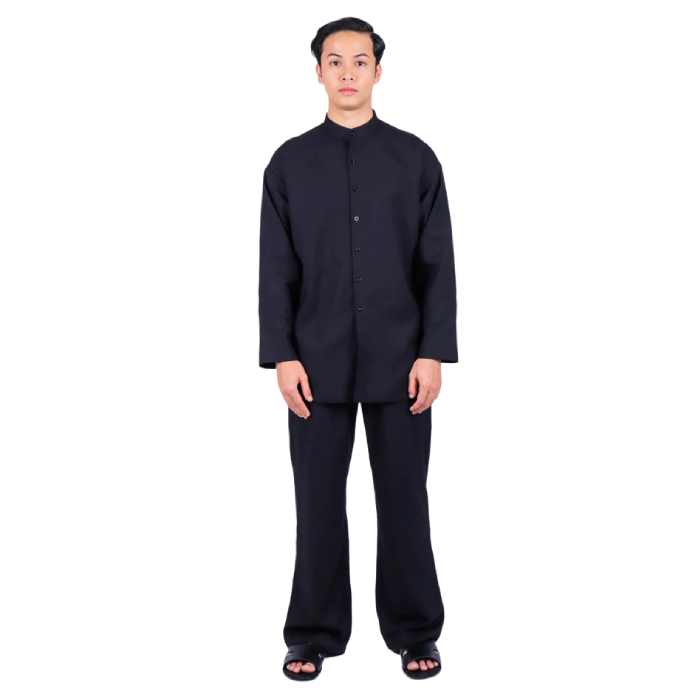 Shals remains faithful to its minimalist yet youthful approach with its first-ever matching menswear set, crafted from organic cotton. It's fitted with a fastening of shining buttons and has an endlessly versatile boxy fit. The top also goes nicely with jeans or twill trousers.

Khatam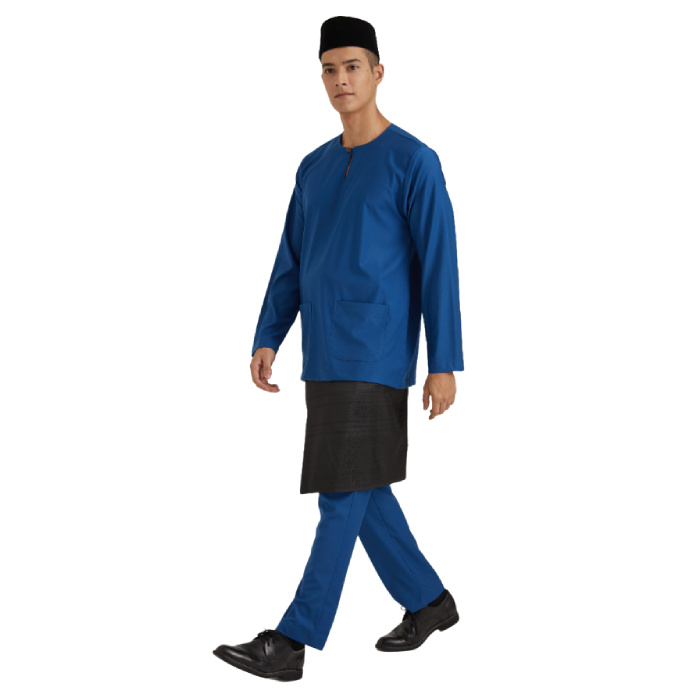 Khatam offers the perfect Hari Raya suiting. Made locally from rayon and cotton that's naturally breathable as well as durable, this Baju Melayu is tailored with a modern fit and relaxed patch pockets. Style yours with contrasting or matching coloured Sampin and loafers.