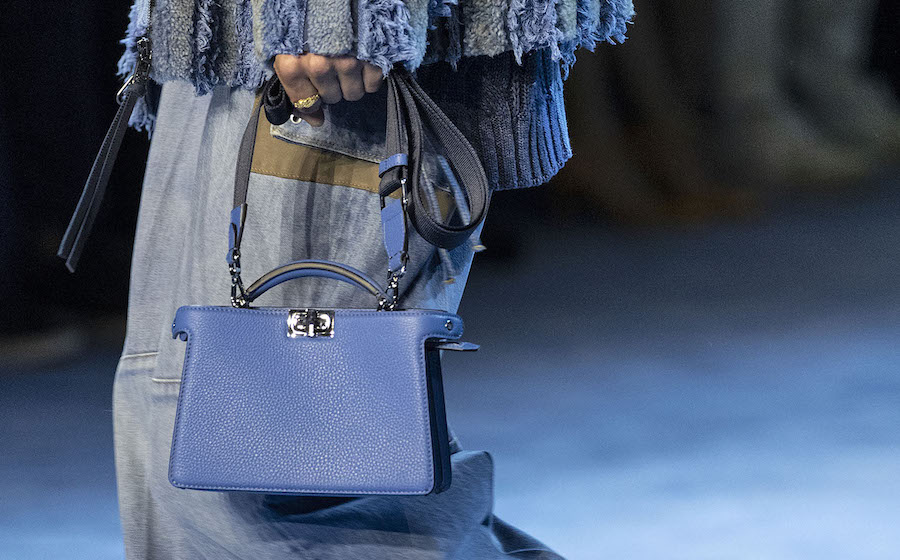 When Silvia Venturini Fendi designed the Peekaboo for men, it was unlikely she imagined the significance it would take on today. "For many years, men have had a very basic closet," she confessed in an interview. It was September 2008 and Silvia Venturini — who oversees the designs of menswear and accessories — offered women a solution to their growing desire for a bag that translates from day to night. It resulted in the creation of a structural tote with an accordion that opens in a deep "smile", exhibiting all signs of seriousness on its exterior and a tinge of playfulness hidden in its lining. The bag also features pockets that can be interchangeable in smooth leather or precious skins, and personalised with one's initials.
The Peekaboo was a hit, even amongst men. It arrived at a time when barriers that once bound menswear to traditional conformities were lifting, while Silvia Venturini and other designers have been toying with plenty of fashion fantasy in menswear. Today — after countless reinventions — its success trails back to the very fundamentals that have encouraged men to seek similar options: a bag needs to possess the ability to transform. The iconic bag eventually evolved into the ISeeU version inspired by the children's game, "peek-a-boo, I see you", and has remained an important fixture in her House's offerings — which includes the Baguette that has suited younger palettes.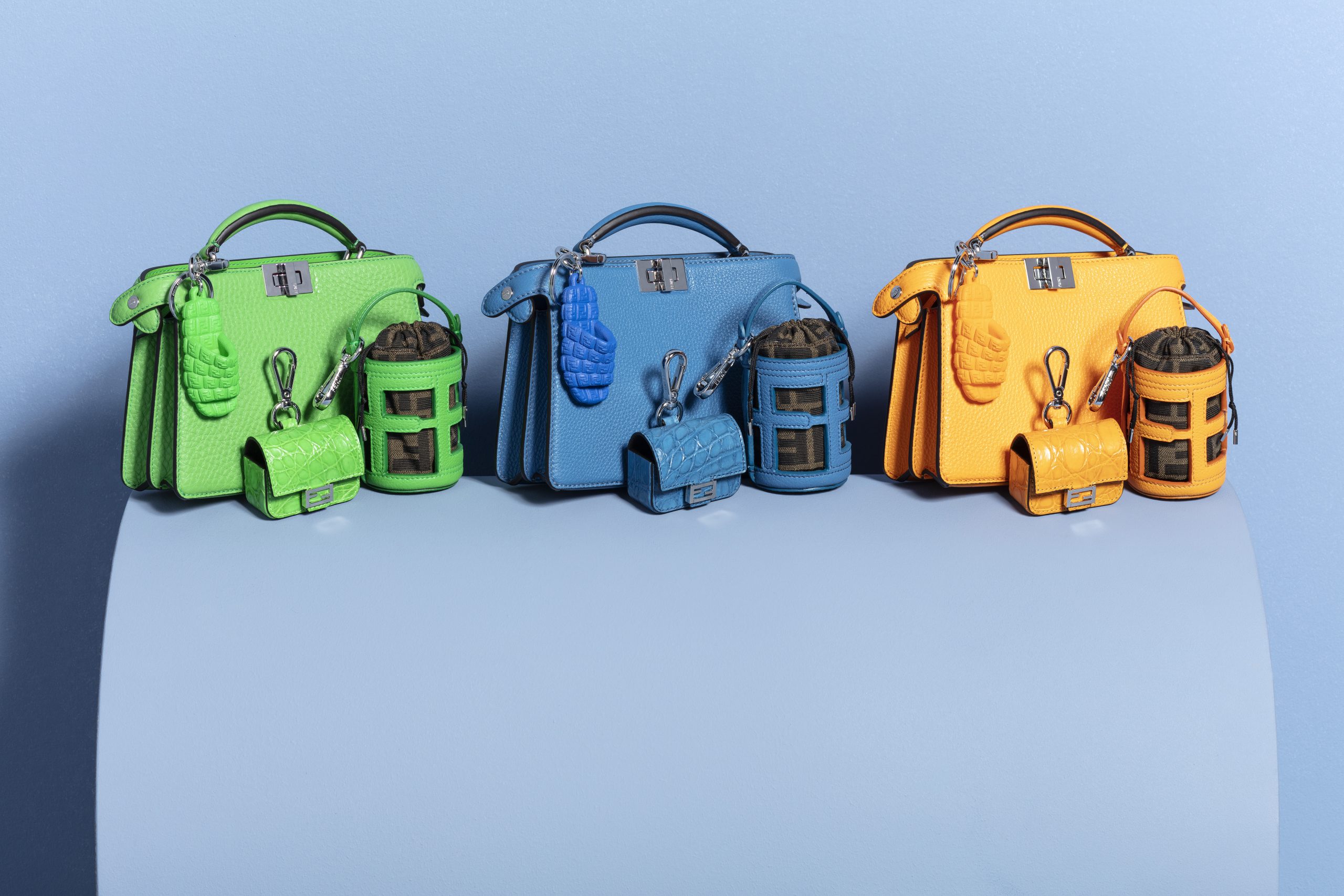 Twenty years into her career, Silva Venturini is now best known for her hand in injecting glimmers of pleasure into her work. On her most recent exploration, the Fendi Spring Summer 2023 menswear collection was stripped of trend processing while the air of refinement that sometimes clung to her work fully burned off. Instead, the collection focused entirely on the fantasy of dress. It showcased moments of gender ambiguity in its materiality, resulting in a fun exploration of menswear that is palatable even for conservatives. Likewise, a new Peekaboo — dubbed the Peekaboo ISeeU XCross — sees this exchange of ideas. With its playful punch of colours and options to add colourful charms, the initial intent being a day-to-night bag reverses this time and encourages one to showcase the spirited whims of the bag on the exterior instead.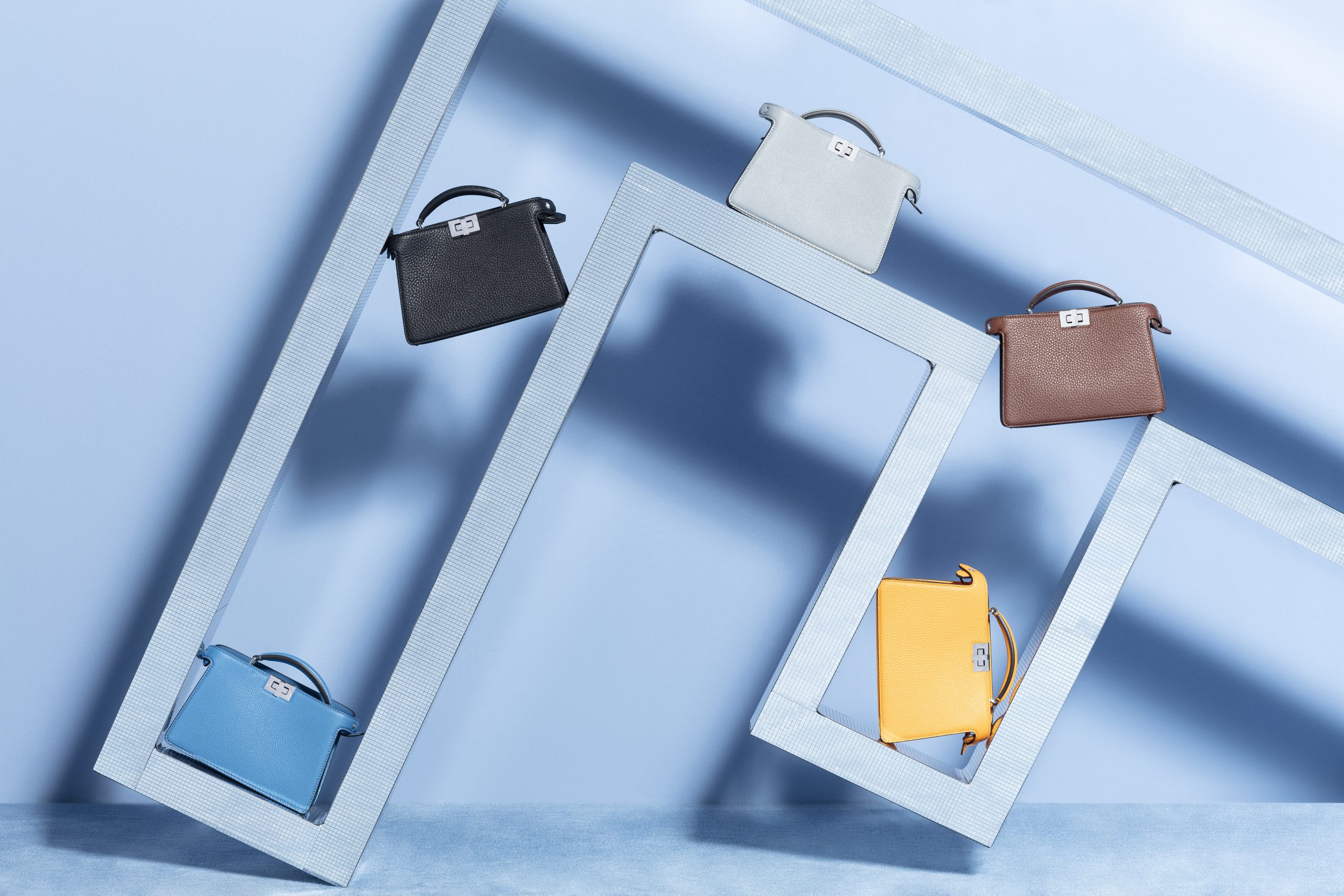 Throughout her career, the creative director has broken down and rebuilt Fendi's codes time and time again, albeit in a way that is much more subtle than most iconoclast houses. Her creations tend to pull in opposite directions, torn between modernity and history. At various points in many of her collections, the creative director requested that we be less serious — in Spring Summer 2022 alone, her groundbreaking crop suits illuminated the entire fashion season. At the same time, one will also find generous nods to the House's history that populate as the main attraction within these collections — coming to life once again as enduring and timeless offerings for her more serious clients. These lasting reimaginations were most notable for their fullness as they encompassed dissecting conventional ideas and shifting them onto familiar conceptions to create fruitful contradictions — a House code that will certainly stick forever.