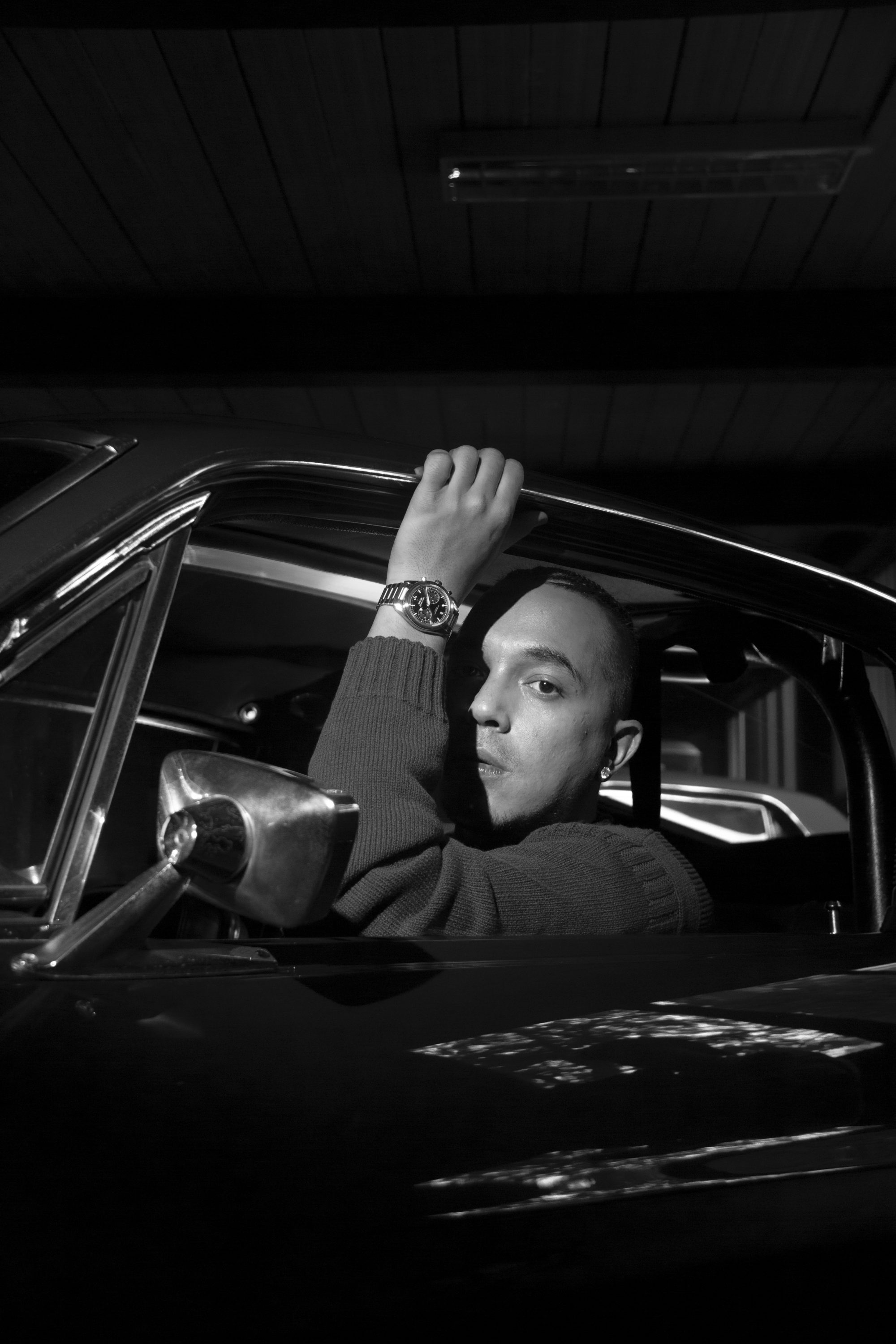 His Journey
My relationship with music started because of my mom. She was a dancer and choreographer and I used to watch her rehearse for her shows, her process of creating routine, selecting and editing music. By the time I was a young teenager I was very active in graffiti art and it led to my discovery of hip hop culture. It's safe to say that I've dabbled in every element of hip hop, but never thought of growing up to be a musician. I started producing beats for fun around the age of 13 but only really took it seriously when I was 17. As I spent more time in the studio producing tracks for my friends, I gathered enough courage to record my own music, and thankfully enough to perform at numerous underground gigs around the city, until I decided in 2009 that I wanted to do it forever. I don't think there was a defining moment when I decided that, "This is it!" – it all just kind of built up to it. It's safe to say I didn't choose music, music chose me.
His Childrenhood Playlist
I think you guys would run out of pages if I were to list down all the albums I listened to growing up [laughs]. I didn't even only listen to hip hop, not even today. My mom would be playing all sorts of music in the house, and I grew up on everything from salsa, city pop, funk and disco. Hip hop is a culture and a mindset, adapting to the times and evolving with the eras musically, while also incorporating elements from different genres and periods in history. It's more than just music, it's a means of communication.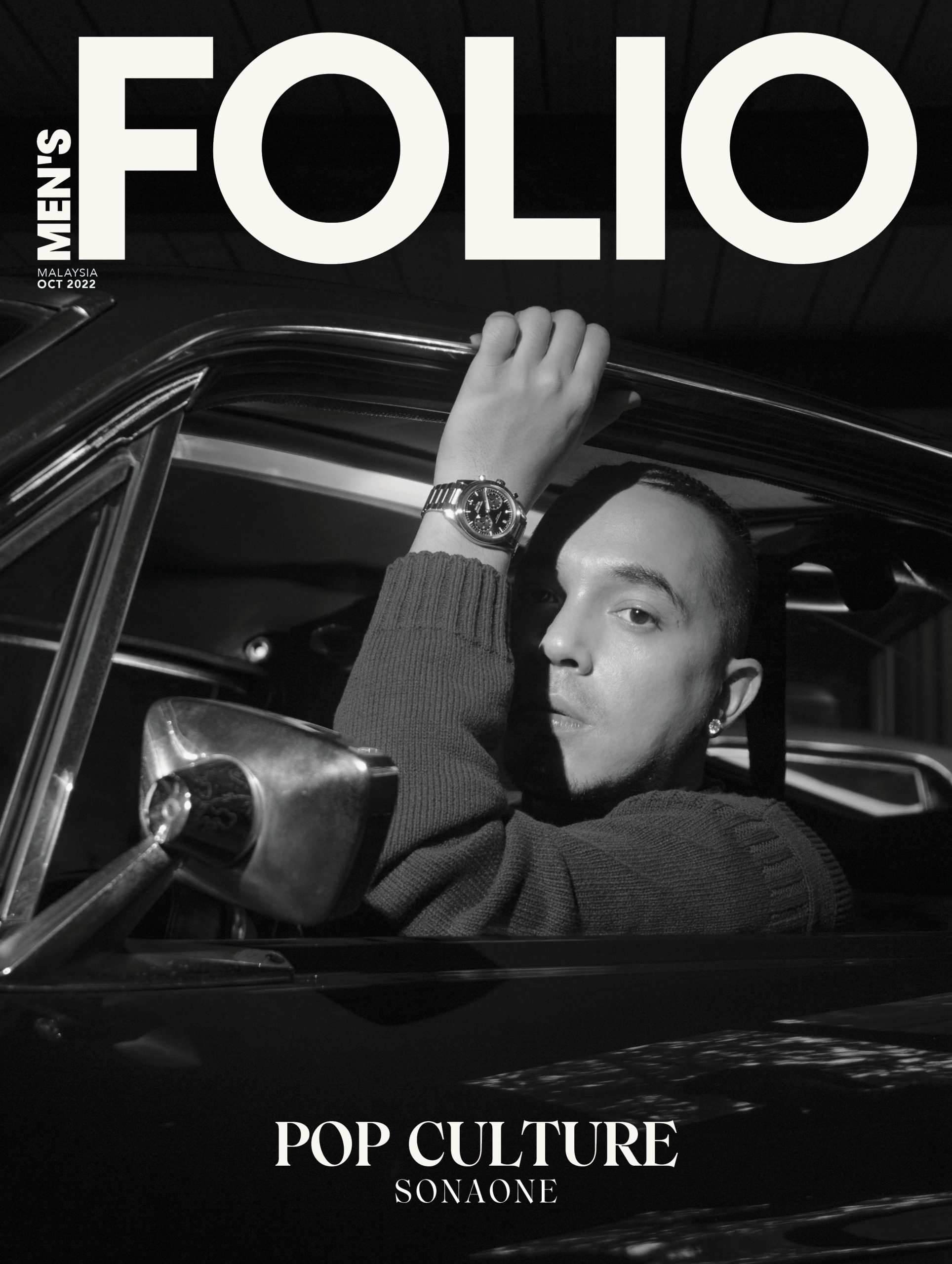 His Personality At Work
The way I approach the creative process of writing music, the way that I dress, the messages and stories that I touch on are all an extension of who I am, and if you spend enough time listening to my works, you'd have a good sense of the person I am, as well as the journey I took to get here.
His Strength and Weakness
That's not for me to say. My strength is probably being able to understand, accept and accommodate new concepts, people, cultures and ideas into my life and work. My greatest weakness has to be A5 Japanese Wagyu.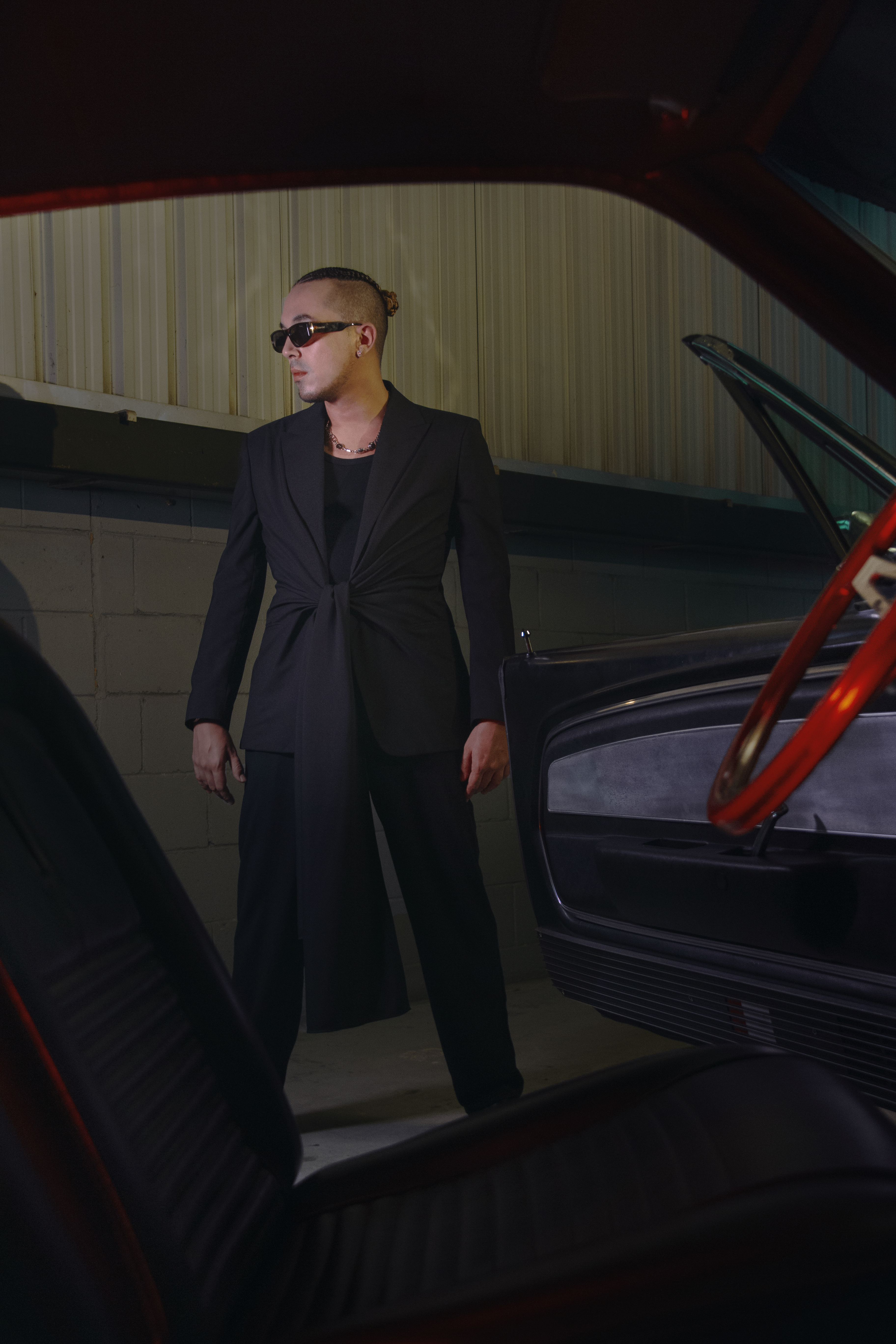 Dior Men Jacket, necklace; Gucci shoes; stylist's own vest, trousers, sunglasses
His Career Goals
Nothing is short term, everything I do is for the long run, and somewhat related back to music in some form or another. I am looking at starting a record label of my own, and I've started dabbling in directing my own music videos. Ideally, I would like to explore every area of self-expression to branch out my music in means that are more than just audio.
His Composition Style
The formula is to not have a formula. There is no template to creativity when you're trying to stand out. My process is completely communication based, I don't write music in a corner alone and then show up to the studio to record it. Most of the time I would be talking and having conversations with the people around, watching movies or videos until the spark comes. And when it comes, there's no explanation to it, you just know what you have to do.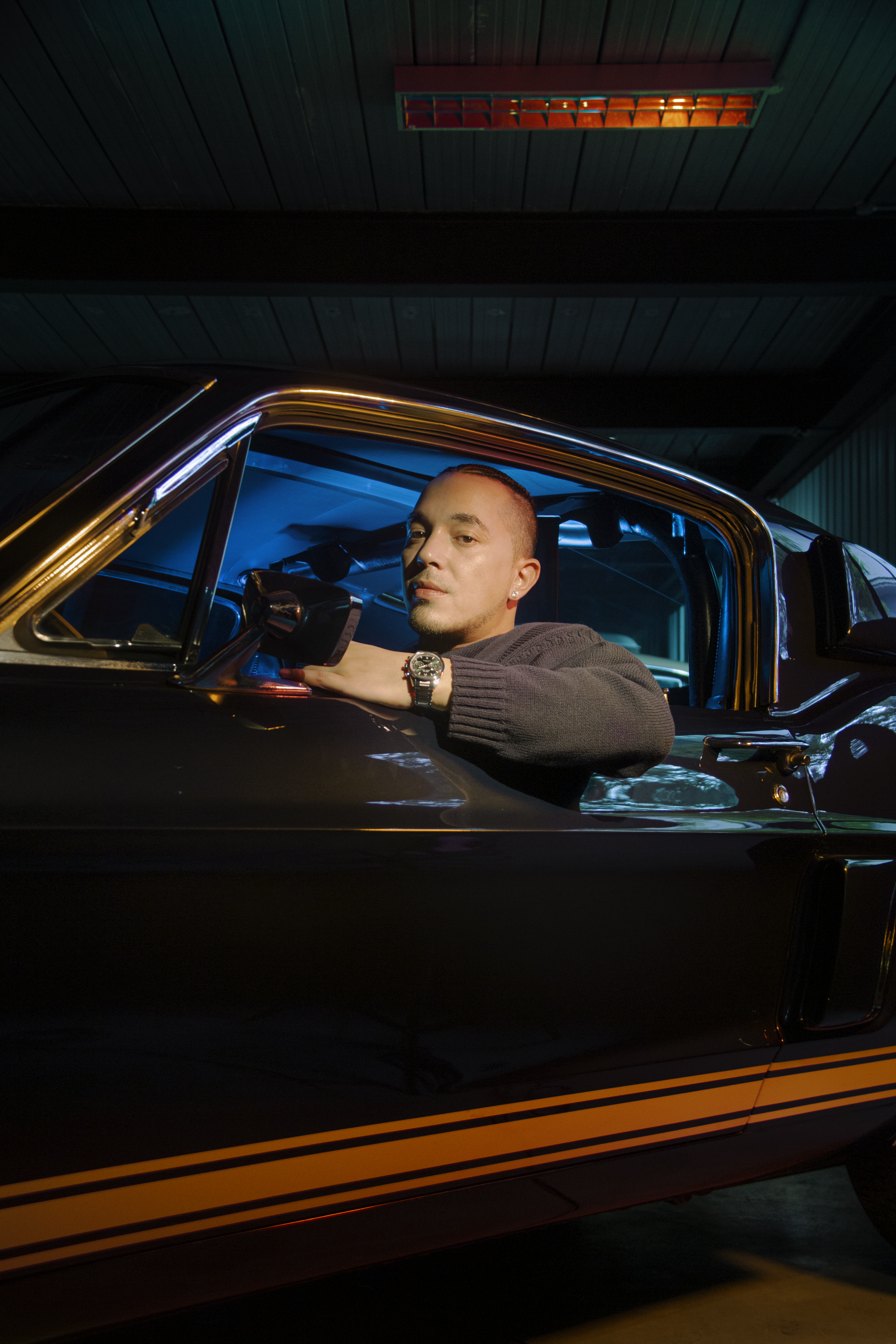 Dior Men Jumper, Omega Speedmaster '57 Co‑Axial Master Chronometer Chronograph 40.5 MM
His View On Timepiece
A watch that is timeless, bold and with a lot of character. A watch that speaks for itself.
His Message To His Fans
Don't waste your time thinking that you're running out of time.
Photography: Sarah Hobbs; Creative Direction & Styling: Syazil Abd Rahim; Words: John Ng; Styling Assistant: Yan Joon Wing; Grooming: Khir Khalid; Photography Assistant: Jordan Tan & Gaffer Zoell Bazil; Special thanks: JPM Collection
Purchase a copy of our October 2022 issue featuring SonaOne here or at major bookstores. Revisit our cover issues here.