A new player is in town and it is taking over hair industry by storm. Meet the brand new Schwarzkopf Professional Session Label collection, a new hairstyling line from the renowned company that is set to elevate your game.
Featuring six exciting products in Malaysia including The Definer, The Thickener, The Mousse, The Paste, The Powder and The Strong, this new collection is created with a new vegan formula (except for the Definer) and recyclable carbon-free packaging (read all about the products here).
And we were given the great opportunity to interview Nick Irwin, one of the world's most celebrate stylists and the current Global Styling Ambassador of Schwarzkopf Professional, during his visit in Malaysia to talk about this exciting new line of products and how it all came together.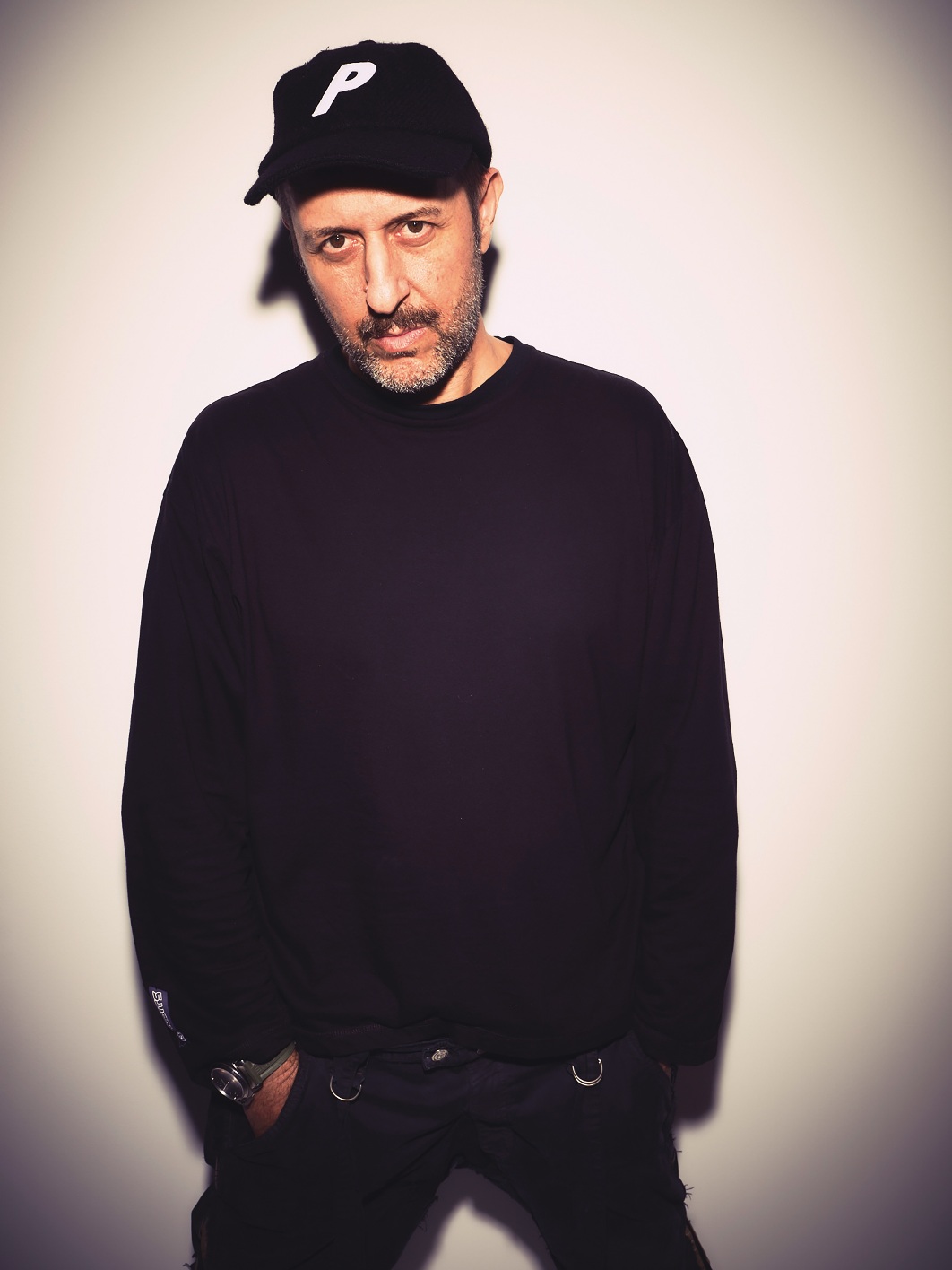 What is the vision behind the creation of Session Label?
What we are trying to do here with Session Label is to give the hairdressers their ammunition to create and elevate what they are doing so far through nuances and details that can be achieved with this new range.
How did the relationship between you and Schwarzkopf Professional start?
I have worked very closely with various big brands, even in the R&D department, over the years and I have become very knowledgeable in the process of bringing together a new brand, from ingredients to formula and packaging.
It was a good relationship between us where we looked into the old architecture of the brand and I was very honest in separating what works and what doesn't; and wrap the label around the idea of what I personally what in my kit when I'm working on set everyday. That's how it all started.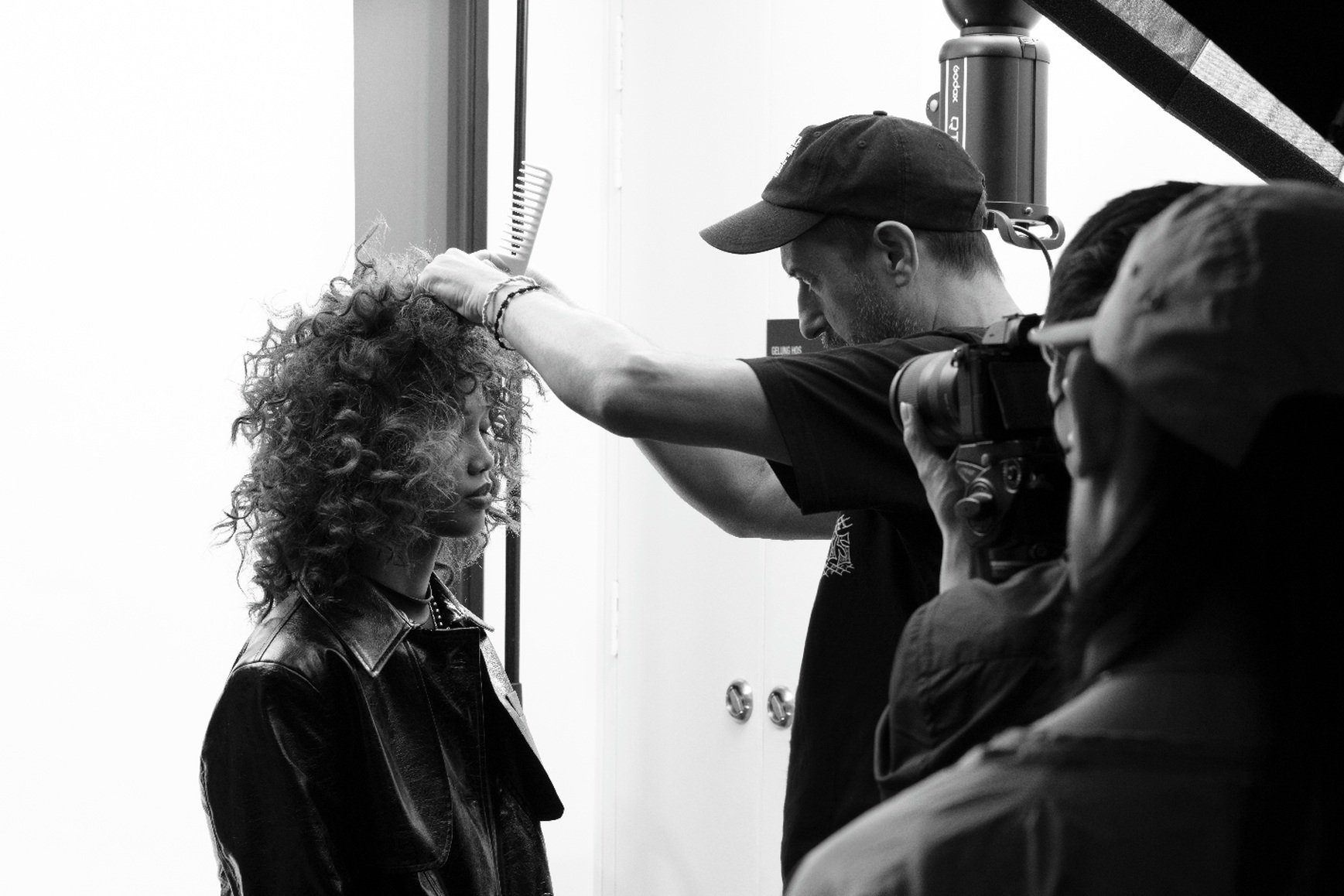 How do you see your collaboration with Schwarzkopf Professional and how do you progress your outlook moving forward in this industry?
There's a very interesting conversation I've had with Simon Ellis, the International Creative Director of Schwarzkopf Professional, whom I've known for a really long time. He was the one who revolutionised the way Schwarzkopf Professional does education for hairdressers.
We talked about the new vanguard for education within the industry and because I have been in the industry for so long, I can say that the way education is presented hasn't changed a great deal throughout the years because a lot might think that we don't need to fix what's not broken. But, what I wanted to bring to the game is a new sensibility to the brand Schwarzkopf Professional.
What the brand have been doing for so long is really special and beautiful but I want to bring more edge and cool to the image of the brand. That's when Schwarzkopf Professional Session Label came in.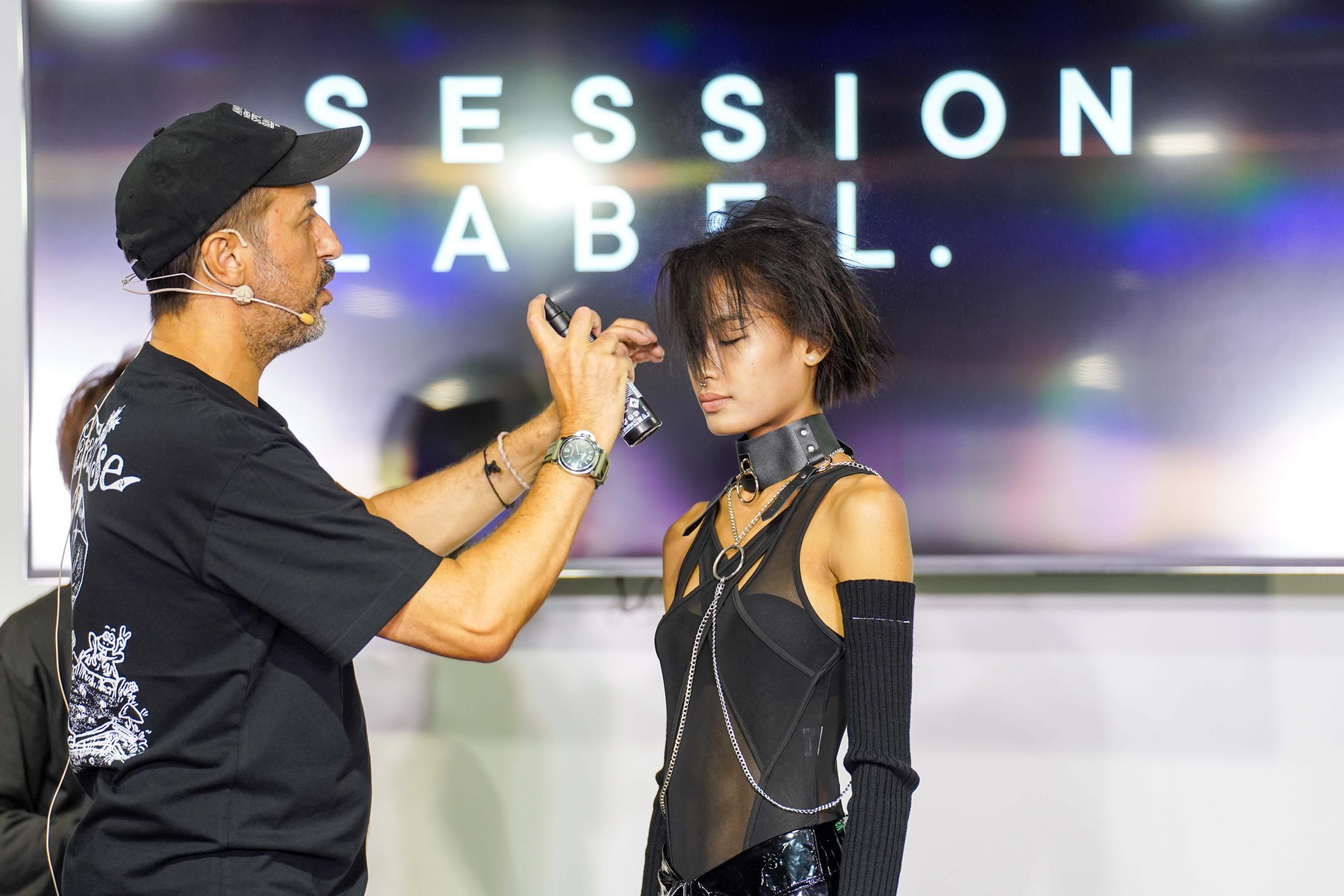 Among the full Schwarzkopf Professional Session Label collection, why were these six products chosen for the Malaysian market?
I think these six cover all bases of what Malaysian users need. I was talking to the hairdressers I met here in Kuala Lumpur and we discussed a lot about hair cocktailing, which is where we layer products together to create unique and creative finishes.
The great thing about these new formulas, it is made for layering and you can easily take them to any direction you wanna go to execute your creative vision. With what we do here, we slim it down to the core essentials of what we absolutely need and from my experience working in corporate, on set and even with my celebrity clients. The Malaysian team has cherry picked the perfect six that works for the market and audience here.
Which among the six products are your personal favourite?
It really does depend on what you want to achieve with your hair, but if we are talking about which is the absolute one I cannot leave without, it is definitely the hairspray, which is The Strong right here. A lot of people might dismiss it but with a good hairspray you can create wonders.
Even when I'm short of any other products, with The Strong, I can create many variations of hair styles without the hair looking like it is weighed down. It can also be easily brushed out, which is perfect even when I want to strip it down and create an effortless "no product" hairstyle.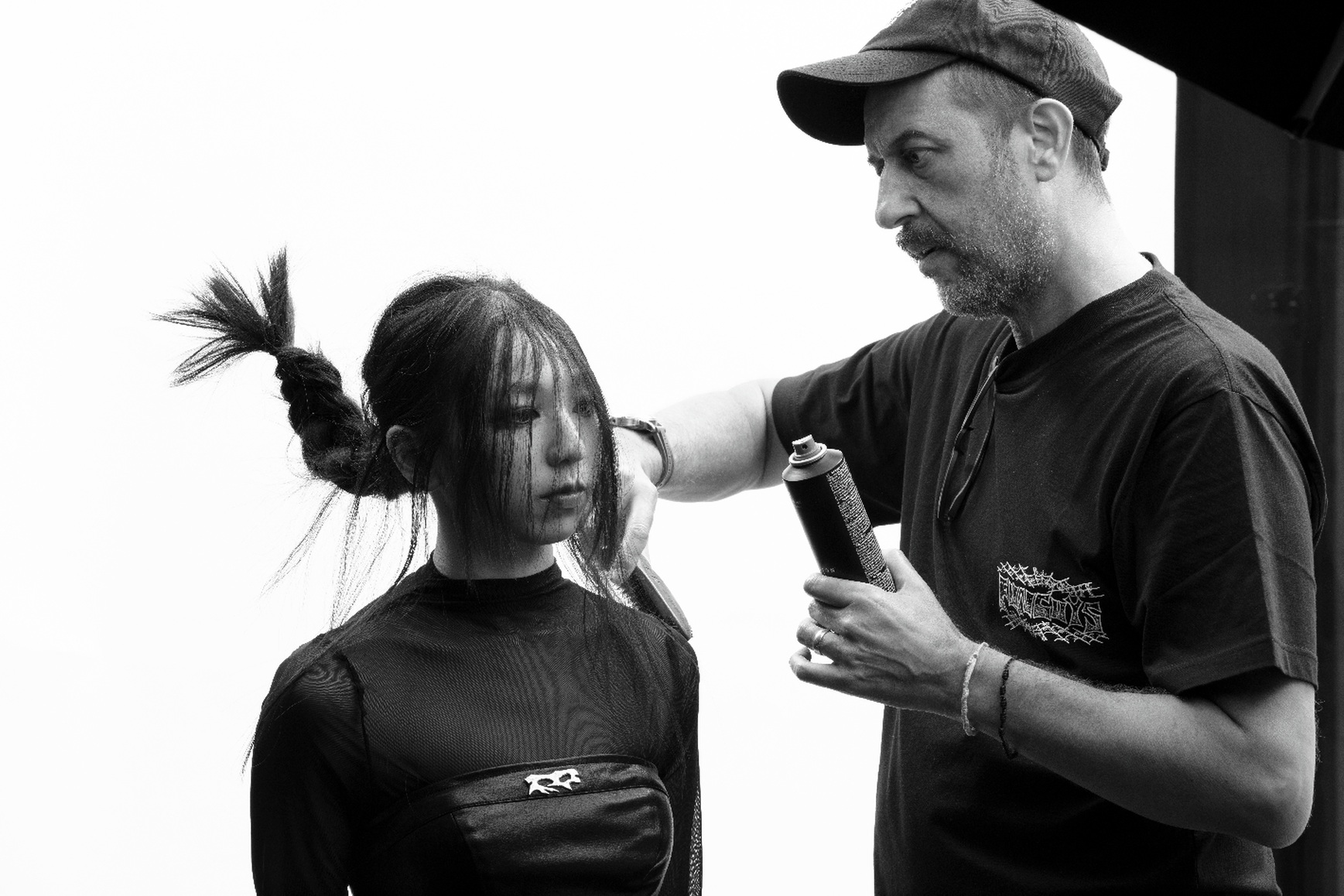 And when it comes to men's grooming, which is the most quintessential product you'd recommend for us to have?
Hair grooming products are generally perfectly unisex, but if we are talking about a typical gentleman who does not like too much product and effort on styling their hair, then The Paste is perfect.
It works on almost all hair types and it creates a great texture with minimal effort. It has double functionality, where it can be used on both dry and wet hair, depending on the look you want to achieve.
The Schwarzkopf Professional Session Label collection is now available for online purchase on its official LazMall flagship store and at selected hair salons nationwide.