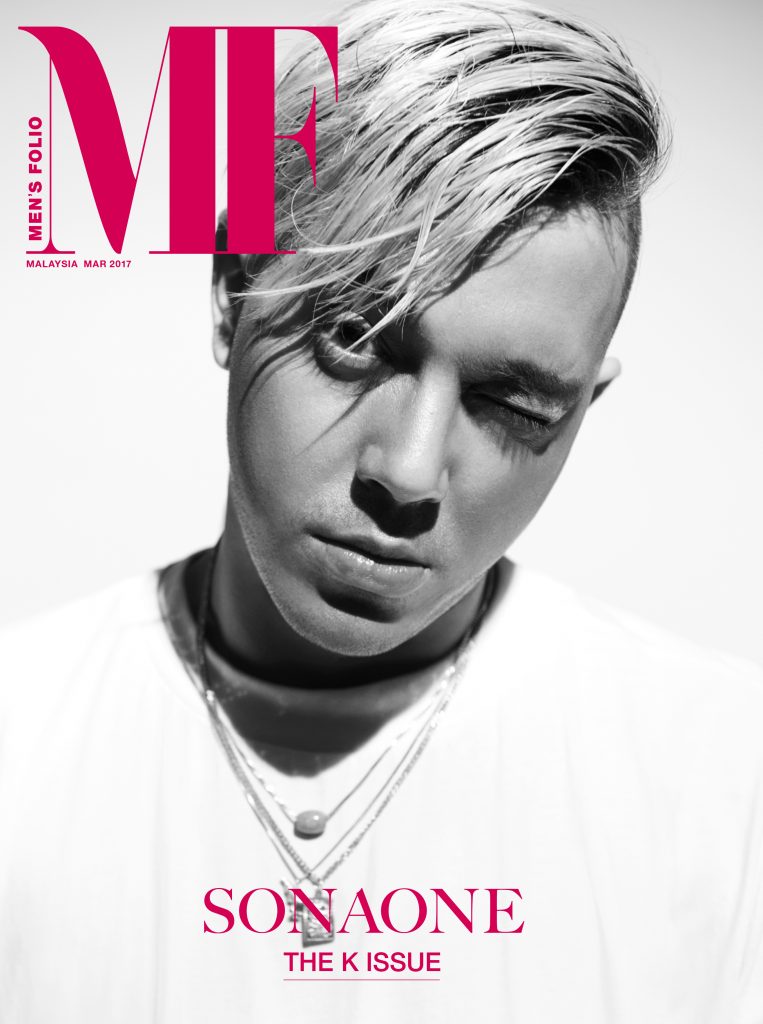 His real name is Mikael Adam Lozach. His posture is a little slouchy and he walks like a boxer. Yet, SonaOne is arguably one of the best young Malaysian rappers around and he's showing no signs of slowing down.
A star in the making, SonaOne is the cover guy for our March 2017 issue and in this exclusive interview, the dapper gent shares with us what it is like as a Malaysian artist and his career thus far.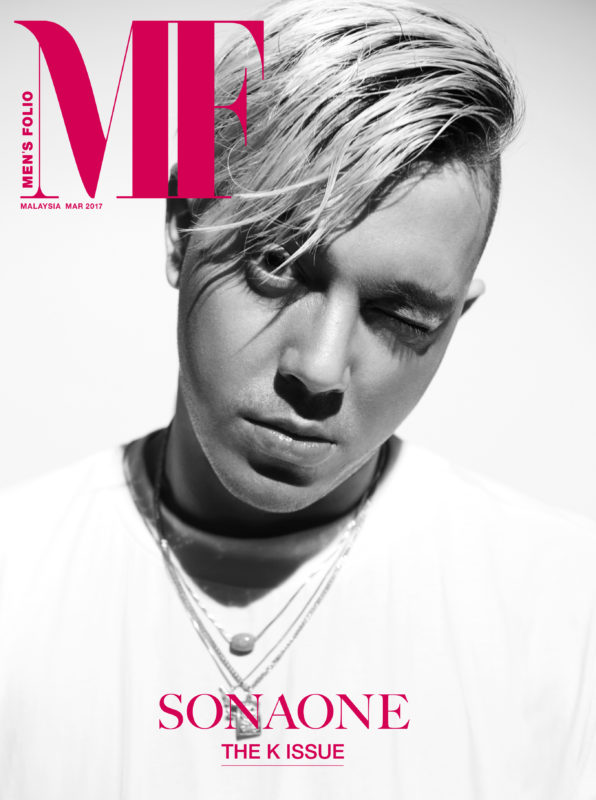 There's no swearing in your tracks. Isn't rap a lot about putting up a gangsta front?
The more I got my music out, the more I realised that people want to know who I really am.That's where the barrier got broken, and my new direction is I want to be honest, I want to be more human, because at the end of the day that's what we all are. I have a set-up at home so I don't really go to the studio nowadays. I do most of my music at home.
What is a typical workday like in your home studio?
Sometimes I'm writing or changing an arrangement. Sometimes I sit down for five hours and I have nothing. It sounds pretty boring, right?
But that's all I do – stay at home and try to bust it outta my brain. I'm kind of a perfectionist, so I go through probably four or five versions of a song before it finally comes out.The past two weeks has essentially been about this one song,'Here We Go Again'.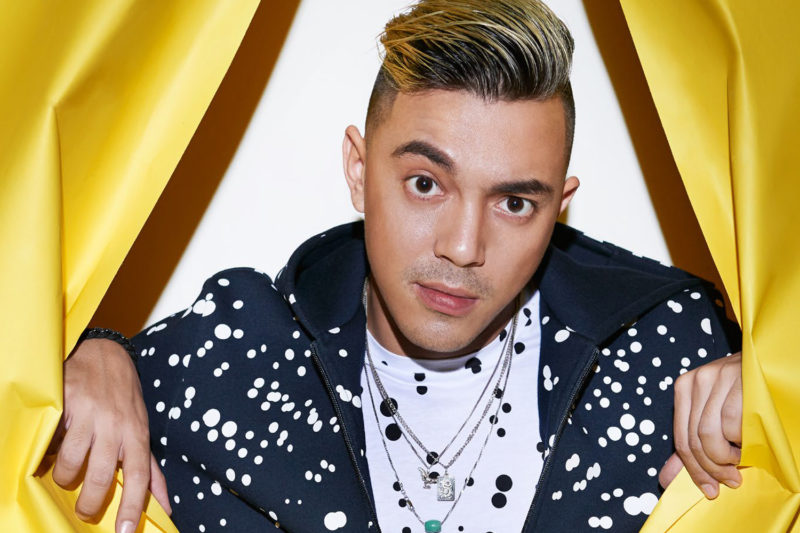 Sounds like something we can identify with.What's the theme in Here We Go Again?
It comes from a place where you haven't been in a relationship for a while because you just don't trust yourself getting heartbroken, or you don't want to get involved in anything that might drain you out of your emotions, out of who you are.
But then this song is about getting ready to do it again. As much as it's bittersweet, it's also very empowering.
Do you get your musical roots from your parents?
Growing up in Club Med (where my parents worked), I would often sneak out from bed and go to the sound cabin to watch my mom perform. It influenced me while growing up. I've always had a fascination with sound, always been exposed to it, until it became a normal thing for me.
When I wanted to pursue it, my mom was like, "Do what you need to do and I'll support you all the way".
And did your dad influence you?
My dad was an accountant. He's a serious dude, no nonsense, but at the same time he's the coolest guy ever. I get my workaholic traits from him. You do have a reputation for being a workaholic.

How long have you been this way?
I used to be a late-night rat in the studio.The past ten years, I used to stay up for three to four days straight making music. And it took a toll on my health. I got a bit of a health scare last year, and so I decided to just sleep early, eat right and enjoy my youth.
I've got one year till I'm 30, so I don't want to be a haggard young old man [laughs].
Did you ever give "normal" career paths a try?
At 15, I left school to get into graphic design. By 17, I was lost. It didn't interest me anymore. My dad drafted me into his travel agency, where I did tour guiding for three years.
How did you find your way back to your true calling?
Around the same time when I was 17, I started getting in touch again with friends in the hip-hop scene, people I met back when I was a kid, painting graffiti. I offered my beats for people to rap to.That started me going to Joe Flizzow's studio.
It taught me a lot, observing Joe. I started writing more songs, making more beats and it really motivated me to work harder. By 2009 I signed to Kartel, quit my job with my dad and the rest is history.