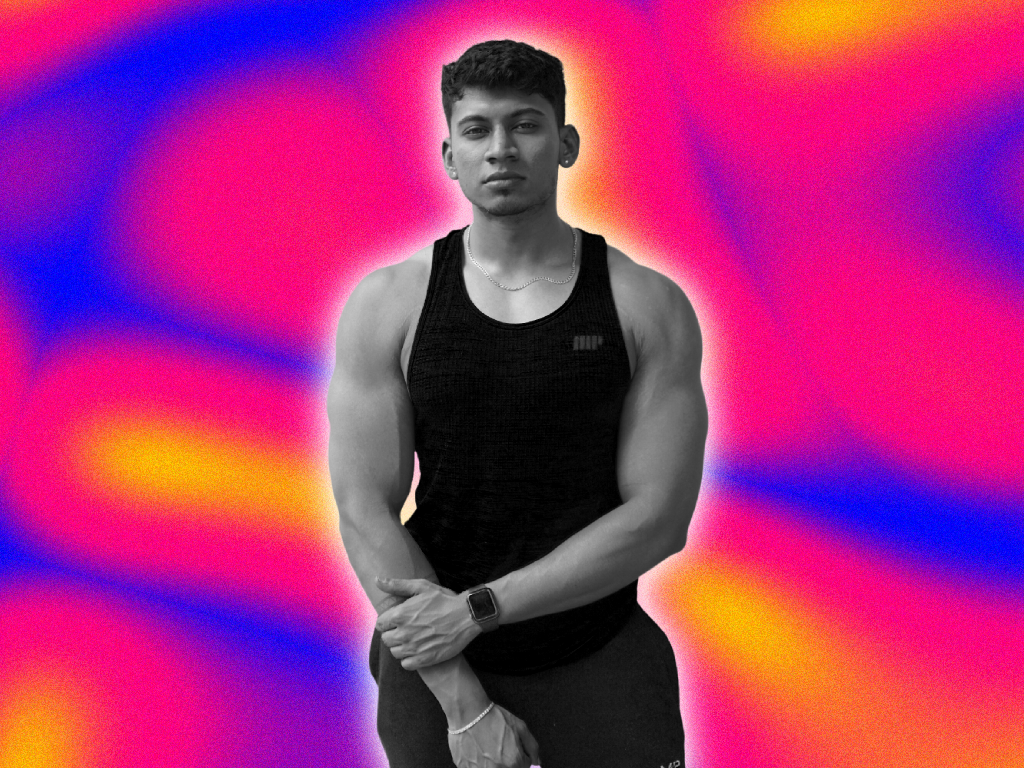 Kuala Lumpur-based fitness trainer turned what started off as merely a passion for mind-body fitness into a full-fledged profession. To Kirtanraj, self-love begins with respecting your body and taking every opportunity possible to make your life more meaningful. One of the best ways he suggests to achieve that is through exercise.
How did you get into fitness training and become a trainer?
I was bullied pretty brutally when I was in school. People seemed to have a lot of opinions about me – from my body size to my personality – and at that time, I didn't know how to respond to them so I decided to channel all those frustrations into weightlifting and fitness training. Over time, I realised how I could turn those negative situations in my favour by focusing on my body and mental health.
Snapchat and Instagram rapidly gained popularity during that time, and they became the two platforms I used to document my progress. I shared my diet plans, workout routines and a few thoughts on self-awareness, mostly what I learned from the books I read. It took me by surprise when I started receiving a lot of positive responses, from my friends and followers, and when people told me they found my journey to be inspiring. I started putting my mind to self-loving, acquiring as much information as I could on body anatomy, composition, nutrition and workout. In 2017, I began training some of my friends who wanted to get in shape, and when more and more people came to me for advice, I decided to become a full-time fitness instructor. After getting my degree in 2019, I launched my own personal coaching service Kirtanraj Fitness.
Why do you think your clients reach out to you?
Everyone who comes to me comes with different body issues, but most often than not, it's because of self-awareness. They want changes in their life – those that make them feel healthier, happier, fitter and more confident. Some of them come to me because they struggle with self-discipline.
View this post on Instagram
How does it make you feel to be able to help them?
It's self-fulfilment for me. I have always wanted to help people with the knowledge and skills that I have learned and to see that become a reality is one of the proudest moments of my existence. I feel like it's my purpose and I will continue to do my best to leave a positive impact on this world.
How do you practice self-compassion in your life?
I think the best way to love yourself is to do things that you love. I love photography and videography. I find documenting my life therapeutic when I document my life and also when I look at them later. I love to spend my time alone at the gym. I feel like I'm in a whole different world when I train. Lastly, I count my blessings very often. Having that sense of gratitude has really helped me stay true to my roots.
From a fitness trainer's point of view, what are some actionable steps to achieve self-love?
I'd say firstly, don't be too harsh on yourself. Life is a journey and strives for progress instead of perfection every day. Next, surround yourself with good energy and like-minded individuals as it will take you much further in life. Cut out anything that is toxic or that you know is holding you back from reaching your goals. Start getting into physical or anything fitness-related activities. Besides mental and physical benefits, they also teach you that without commitment, consistency and discipline, nothing is possible. You should also look after your diet. I know it's tough as Malaysia has tons of great foods but you should be focusing on putting the right nutrients into your body. Last but not least, try to get at least six to eight hours of sleep per night. As cliché as this sounds, sleep is king. As I get older, I realise how crucial it is when it comes to my day-to-day performance, energy level and physical and mental recovery.
This story first appeared in the May 2022 issue of Men's Folio Malaysia.