From a martial art enthusiast to a fitness trainer to a founding figure of JOOMPA, Malaysia's first fit tech that connects clients to their personalised coaches, anytime and anywhere, Benjamin Price (who also goes by the name Benny) knows it all. To get acquainted with this new ultra-convenient-way-to-exercise app, we spoke with Benny to know more about technology, as well as some pro-tips on how to kick start your 2021 fitness resolution.
Can you tell us about yourself and your app?
Born in the UK I grew up first in Singapore, and then moved to Malaysia aged 12. I loved playing sports as a kid, even ones I was rubbish at – but I definitely wasn't rubbish at martial arts. I was by no means the most talented fighter, but I studied the art from the age of seven and knew it well enough to start and coach my own club and team when I went to the UK for university-aged 18. I qualified as an engineer, driven by my curiosity for how things work and understanding mechanics, though at the time I had no idea this is where it would lead me. Almost 10 years later I'm teaching such similar concepts to those I learnt and deployed in the field of engineering, but to personal trainers about how the human body works.
JOOMPA is a platform where I have the chance to work for the incredibly talented coaches who list their services on our platform and put their faith in us to sell their services appropriately and assist with client and career management.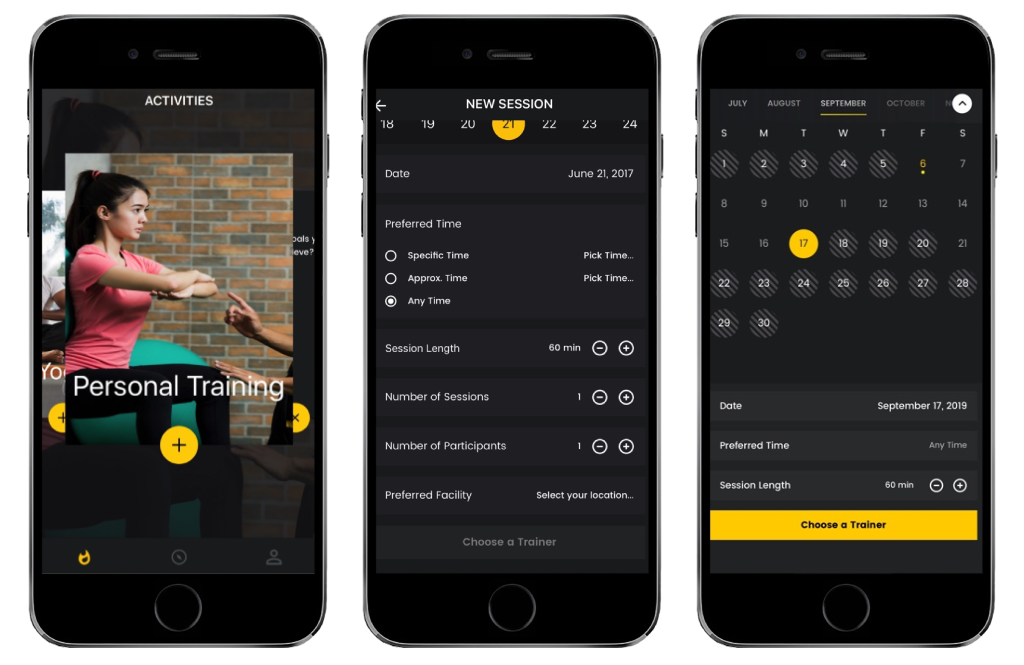 What motivated you to start the app?
I was chatting to a high school friend in KL and we thought: "Why is it that everyone knows the best athletes in the country, but no one know the best coaches?" The answer to this is obvious, but we then tried searching for the city's top personal trainers. My friend had recently lost a lot of weight through working with a PT that came to him at his convenience and he was wondering where he'd find the very best in the city.
It was a nightmare. Yes, you could find famous celebrities and ex-athletes on Instagram who referred to themselves as coaches, but to find the city's most qualified, most highly regarded PTs was impossible. It seemed odd that with modern technology putting everything at our fingertips there wasn't an easily accessible means of finding this information.
What is it that JOOMPA offers that other hundreds of fitness apps don't?
Quality assurance. No one in the market does convenience and personalisation quite like us. We're not a fitness app in the same way that many apps providing template programs or nutrition tracking are. They don't provide customers with education or training options specific to their bodies and their goals, they just provide something to follow for those who can't think of what to do. We interview coaches and check their qualifications to ensure that those working with us are capable of delivering a high standard of product to a client: building an individualised training program and then teaching them how to execute it perfectly, constantly adapting it based on what the client's progress is showing them.
Since launched, what have been your biggest struggles?
As a bootstrapped business with a unique approach to the market, we took a while in the development stage to get our product right before promoting it and gaining traction through word of mouth thanks to the wonderful clients we have talking about the results they've achieved.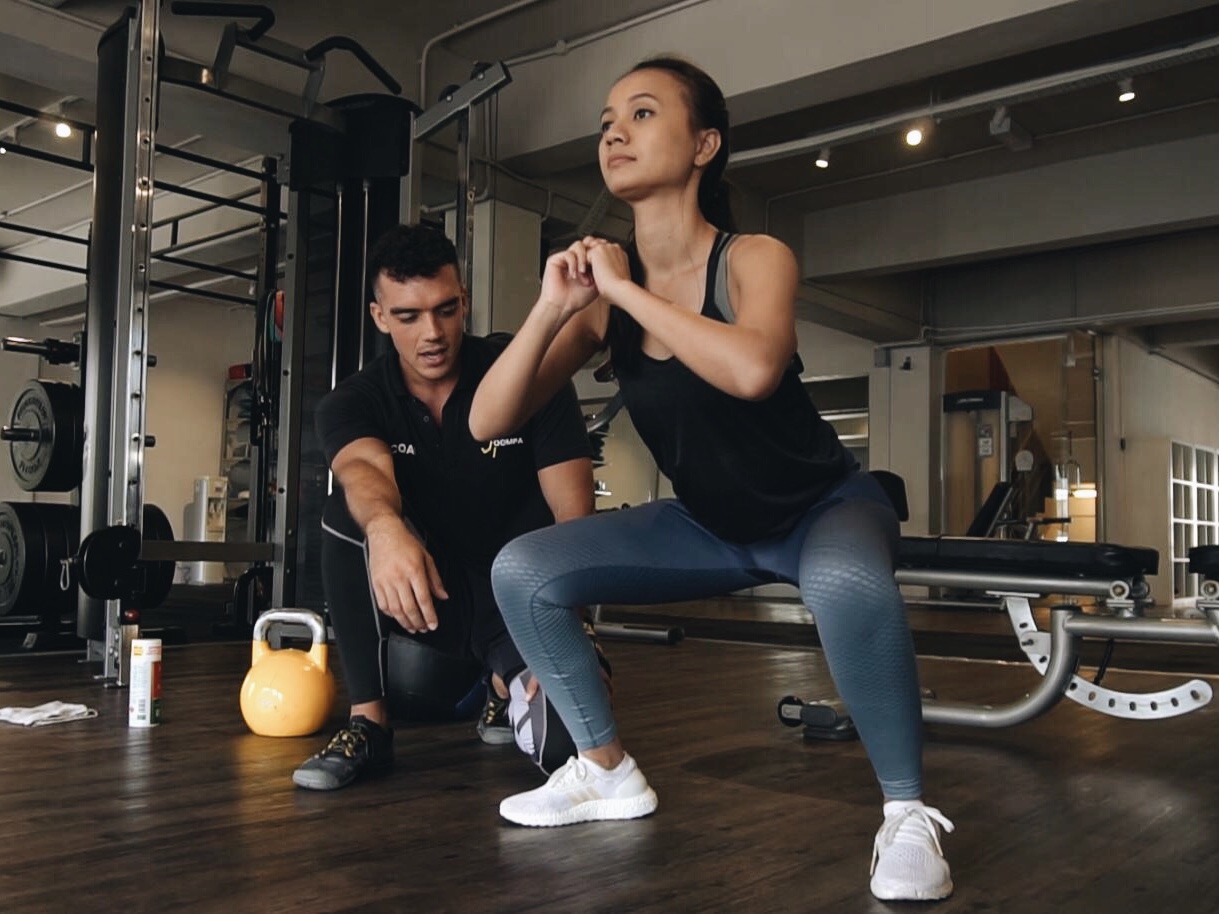 Since travelling per se can be a bit of a problem right now, how does JOOMPA ensure coaching sessions can still be done hassle-free?
Our coaches have been adapting the structure based on what the various MCO variants allow. When gyms are open and we're allowed into condo residences to train clients, that what we do, though for large portions of the year we've actually operated online. Clients wear Bluetooth headphones and place their phone on a tripod on a video call and the coach is able to communicate with them live as they watch their form remotely. It's an incredibly effective training method that we're going to be expanding to international markets next month.
Say a person wants to become a fitness coach for JOOMPA, what are the criteria you look at and how can they apply?
They can apply by registering on our website. As a start they need to have a personal training certification; not because what is taught on all of them is essential (or even correct) but because it shows us that a coach views the profession of being a PT with the respect it deserves. Too much of the industry just think of it as "teaching other people to lift weights just like they did" when in reality there is so much more science to it than that.
Where do you hope to see JOOMPA next year, or the next five years?
Next year we're focused on becoming better known for what we do in Malaysia. After three years of building a database of coaches with a high standard of expertise and fine-tuning an app to facilitate the booking process, it's now about increasing the traffic of customers to work with our guys. We've also just launched Joompa.com.my as we're expanding online to international markets where our price point: value ratio blows everything on offer clean out of the water. Thanks to the 2020 lockdowns, our coaches are now well-versed in delivering that product and this year has really shone a spotlight on how not just necessary, but beneficial, live guided home training can be. We're really excited about the employment opportunities presented by Malaysian coaches being able to work with clients in other markets from the comfort of their own living room, yet still delivering a high-quality experience comparable to that which our brand has become known for.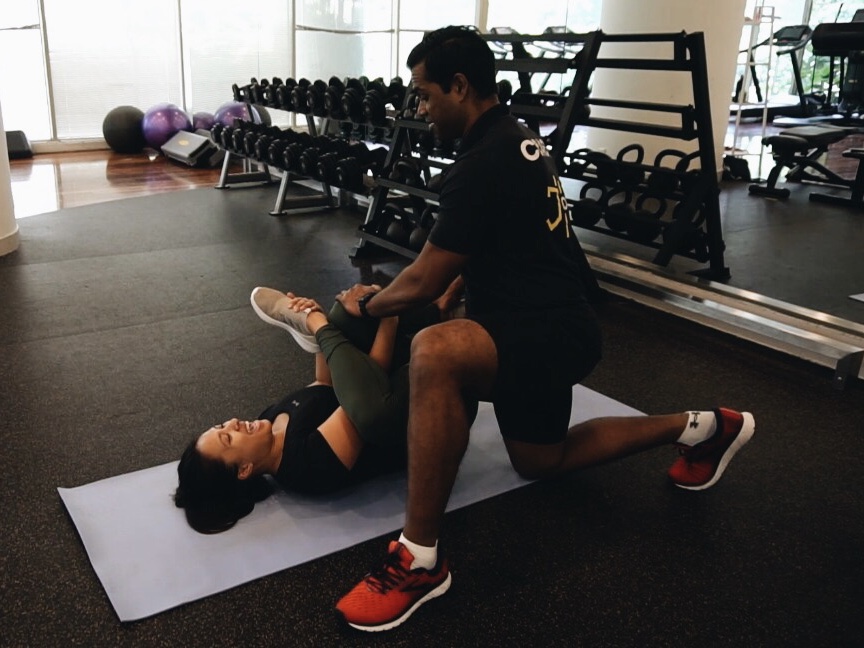 What advice do you have for those who are planning to start a fitness routine and a healthy lifestyle?
Work out your "why" and make sure it's built on very deep foundations. You will keep up your new regime for a total of about two weeks if it's just out of guilt, chasing an unobtainable set of abs you've seen on Instagram or because you're trying to impress someone you fancy in the office. We live in a time when being overweight and unhealthy can have fatal consequences, and it's something that is in your hands. Maybe you've had a kid and want to be able to run around with them in 15 years' time when they need someone to practice for an upcoming football tournament with. Maybe you're sick of not feeling confident when you walk into a room and want to improve your self-esteem and happiness levels. None of this will necessarily come from just starving yourself, driving yourself into the ground in the gym and losing 15% body fat, but, if done right and sustainably, improved quality of life and mood are almost ALWAYS the results of improved health and fitness.
And, I know this might sound biased but if you've never done this before, get a coach to help you through it? If you'd never learnt to swim before, would you just watch a YouTube video, dive in the deep end, paddle as hard as you can and hope for the best? We deal with new people "getting started" every single day, and there's always the right coach for their particular needs on our books.
Visit Joompa.com.my today or click here to download the app.