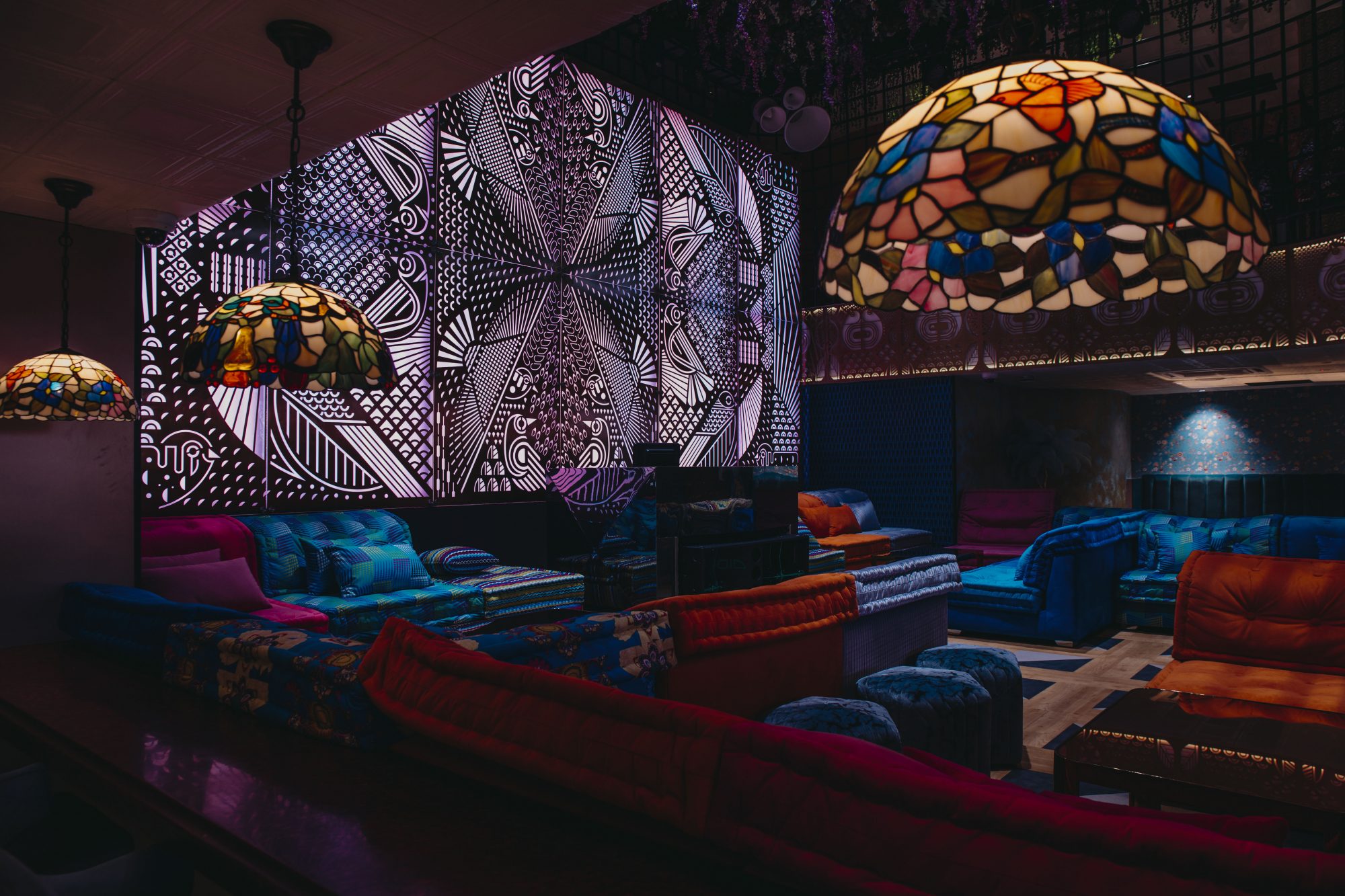 Every month, a frankly huge amount of brilliant new cafes and restaurants and street food joints arrive in Klang Valley, which makes whittling a shortlist of best newbies down to manageable size a serious challenge. But here it is, the very best new restaurants in town that should be on your radar.
TiTi Fusion
View this post on Instagram
This one is dedicated to all Instagram foodies out there. Located at the corner of the busy street in Jalan Radin Bagus 9, Bandar Baru Sri Petaling is a new eatery called TiTi Fusion, a restaurant that not only will leave you with a few inches extra on the waist but also a space maxed photo gallery on your smartphone. Taken its name from a Malay word that connotes a bridge, this new restaurant in town merges the best of Japanese and French cuisine under one roof. Every corner at TiTi Fusion is picture-worthy especially the white metal and wooden bridge on its upper level as well as its extensive French bistro-inspired bar upon the entrance.
Under the supervision of Head Chef Soong Chee Heen – who is under the tutelage of Michelin-starred chefs in France in fine dining and a three-time gold medalist with  FHM – you can expect every meal  to be a work of art. We had the chance to try out seven of its signature dishes and my oh my… they were all nothing short of perfection. The Salmon Carpaccio and Beef Tataki made a good starter for our gastronomic journey, filling our palate with all essential tastes needed before we moved into the main event. We were first introduced to a Braised Beef Cheek for the main course. It's not an everyday occasion for most of us to get a taste of a braised Australian beef cheek, and it is mainly because of two main reasons – firstly, it digs a bit deeper in the pocket and secondly, it takes at least three days of prepping before it is ready to be served on the plate, but once you lend your first bite onto this dish, you know it is a dish to live for. We were then served with a tender, full-bodied pan-seared mackerel, served with bouillabaisse sauce, heirloom tomatoes and chive oil followed by a bowl of mellow yet savoury chilled Japanese somen. A creamy tiramisu with shredded Valrhona 64% Manjari Dark Chocolate and Uji matcha powder took the dessert centre stage while the Genmaicha Panna Cotta – roasted brown rice panna cotta with caramel-coated macadamia nut and Japanese dark sugar syrup – made the perfect ending of the wholesome food tasting session.
Operation hours: Daily: 12.00pm – 2.30pm, 6.00pm – 10.30pm
Reservation: +603-9055 3833
Finch KL
View this post on Instagram

In the bustling golden triangle of Kuala Lumpur lies Finch KL, a magical whimsical and chic hideout featuring lush greeneries and a sleek interior that boasts hearty food to tantalise everyone's taste buds. Living by the tagline of "Seek Magic Everyday" the space is beautifully decorated with abundant elements of flora and fauna, striking topical motif backdrops and warm tone LED lights making up the interior space. Meanwhile, the outdoor area fits a large, scarlet blossomed tree as a centrepiece to the alfresco dining area. Here, there is an array of cuisines to try out – from local to western to Japanese as well as Italian – all made with the finest ingredients and served in a generous portion. Suffice to say, you'll be spoilt by for choice here.
Operation hours: Monday – Friday: 12.00pm – 11.00pm, Saturday – Sunday: 10.00am-11.00pm
Reservation: +6010-308 0888
The Bread Bar
View this post on Instagram

It goes without saying that TTDI is a hotspot to satisfy all sorts of cravings, and the selections are never a disappointment. The latest to join the midsize township food and drink hub is the Bread Bar, an artisanal bakery situated at the quiescent Lorong Rahim Kajai 13. All their bread is hand-baked with organic flour and slow-fermented for at least three days to give a soft crumb and crunchy crust, with additions ranging from raisins to walnuts and various seeds. On another tack, their tender seared spiced chicken and crispy polenta slice are amongst the must-try.
Operation hours: Daily: 8.00am – 5.30pm, Closed on Wednesday
No reservations
Shhhbuuuleee
View this post on Instagram

New Kuala Lumpur restaurant and bar has opened its doors. Housed on the uppermost floor of RexKL, the latest quaint hangout spot in downtown KL serves small plates, grilled meats and bread, highballs, shochu, natural wines and many more. Design details are carefully considered throughout with vintage and retro design accents such as metal tabletop, minimalist padded round stool, and small white-and-orange tile counter making up the space – in line with the RexKL's rustic aesthetic.
Operation hours: Wednesday – Sunday 5.oopm – 12.00am
Reservation: +6012-612 0786
Lou Lou Kitchen
View this post on Instagram

Italian cuisine fans, rejoice! Though Lou Lou Kitchen just entered the local food and drinks realm, it is already touted as one of the best places to serve the Italian cuisine closest to the original. Warm, buzzy and uber-expensive (in a semi-casual way), it's dedicated to serving unfussy yet stunning regional food based on top-drawer ingredients – salads, pasta and wood-roasted specialities are the headliners, all backed by fabulous Italian wines.
Operation hours: Tuesday – Friday: 12.00pm – 3.00pm, 5.00pm – 10.00pm, Saturday – Sunday: 12.00pm – 10.00pm
Reservation: +6012-940 0011