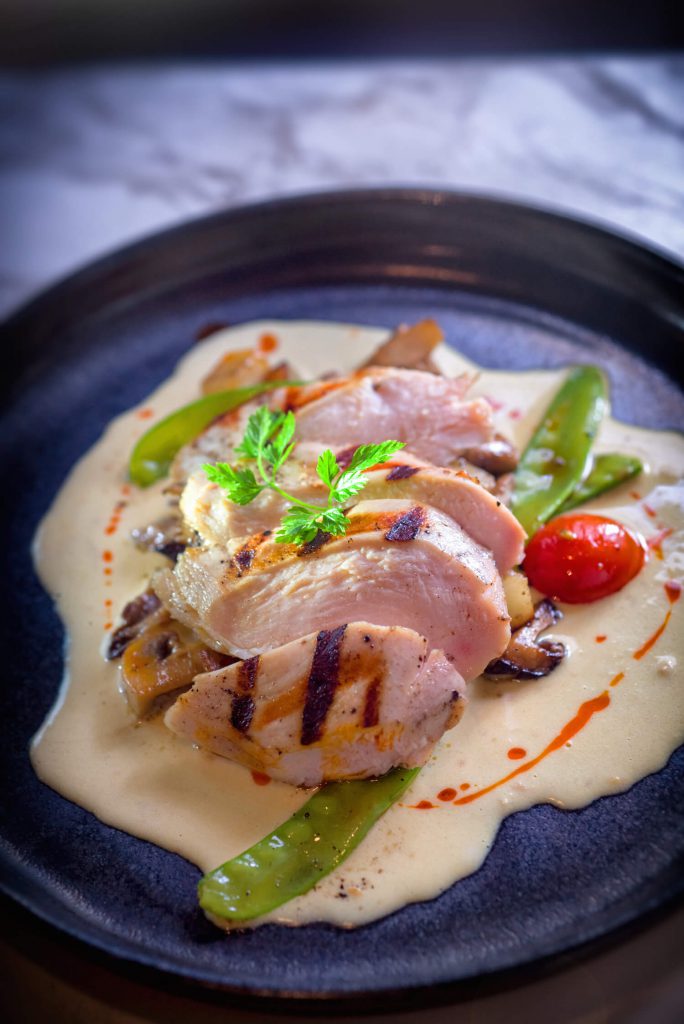 As Define.food turns one year old, restaurateur Ryan Yeoh and chef Malcolm Goh celebrate by rolling out new must-try menus. Firstly, the well-balanced Crumbled Feta Tomato Salad with in-house smoked feta cheese and roasted bell pepper opens up the palate, while the butter baked croutons offer a neat crunchy texture.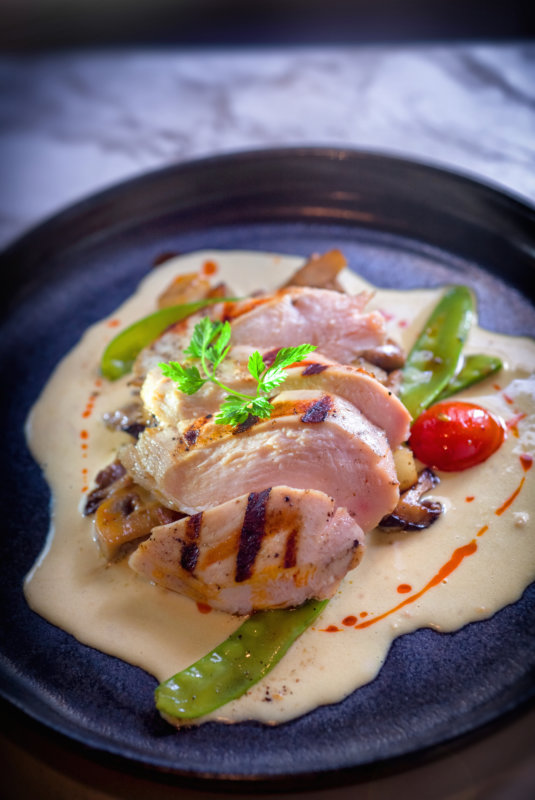 Then, you might want to order the seemingly simple yet sumptuous Spaghetti Carbonara with seared duck bacon, Parmesan chips and shaved Grana Padano, dressed with smoked duck infused cream sauce. Or, try the melt-in-your-mouth Chargrilled Chicken Breast with miso cream made vibrant with the inclusion of seared mushrooms, glazed snow peas and cherry tomatoes, and brown butter potatoes.
But whatever you choose, do not overlook the burgers. The Southern Fried Chicken Burger comes with a buttermilk chicken thigh, which crackles and crumbles between your teeth, topped with sriracha bell pepper slaw and ranch dressing. And if you like that, there's a high chance you would also fall for the DF Wagyu Cheeseburger with a 100% wagyu patty and slab of deep fried mozzarella, as well as marinated tomato salad and garlic aioli to keep your senses buzzing long after you're done eating.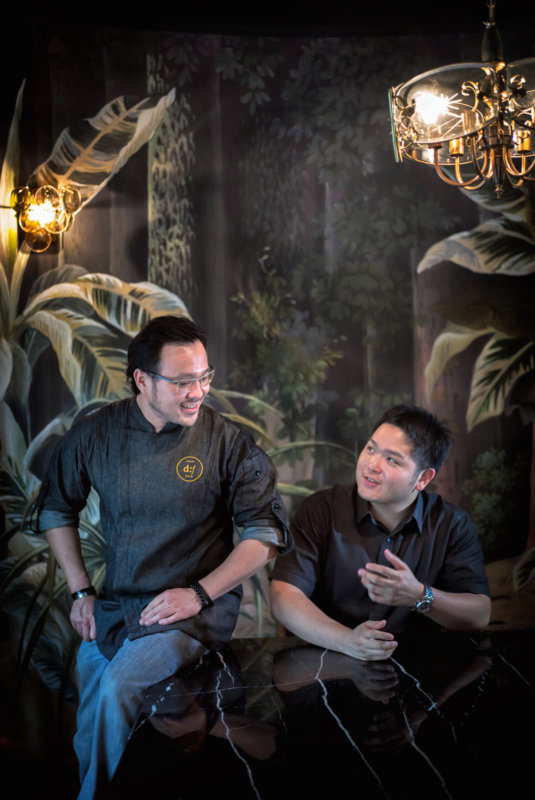 Here, we talked to Yeoh (right) and chef Goh (left) about the new and the future.
Please take us through the process of coming up with the new menu.
Malcolm (M): Like the previous one, Ryan would do his research and share with me what he thought was nice and cool at the moment, and then we see how to make it work for Define:food. We have been operating for over a year and realise that not everything in the menu suits the market in terms of flavour and portion size. With the new menu, we're still serving European-inspired cuisine modified to cater to the local taste buds – and our aim remains the same: good food, cooked properly.
What was the inspiration behind it?
(Ryan) R: There wasn't an inspiration per se. We travelled around to find out what are the latest food trends; we took into consideration feedback from friends; and we went through several rounds of trial and error. We are not changing the whole menu – our bestsellers are still there – it's just the items that have not been doing well.
What is your opinion on the local F&B scene?
M: You have to provide good quality food so that your customers will return – especially with all the international brands coming in (laughs). We started Define:food with that exact same goal in mind. Compared to 10 years ago, nowadays, everyone has eaten what used to be rarities like wagyu and foie gras – possibly from different countries – so Malaysians are definitely more informed and well-versed in their food.
R: There are a lot of F&B outlets opening, so the local market is clearly spoilt for choice. We also notice that customers are always on the lookout for different experience and reasons to go back to a restaurant, and that is partly why it makes sense for us to introduce something original.
I'm sure the new menu will do well. What else can we expect to see from Define:food in the near future?
R: We're actually in the midst of opening a kiosk-style, grab-and-go burger joint called Define Burger, under the Define:food umbrella. It will be a specialised place, offering gourmet burgers with some sides at a very reasonable price. The first outlet is going to be in Taman Connaught, Cheras, and we're expecting to open two more before the end of the year.
M: Burgers are one of our bestsellers at Define:food so it is only natural for us to open something such as this, which offers premium burgers. All the meat patties will come from our kitchen; that way we know what goes into them isn't just fresh, but also is of the highest quality.
For reservation, call +603-2201 1316.
(Photos Yeh @wondrousyeh)