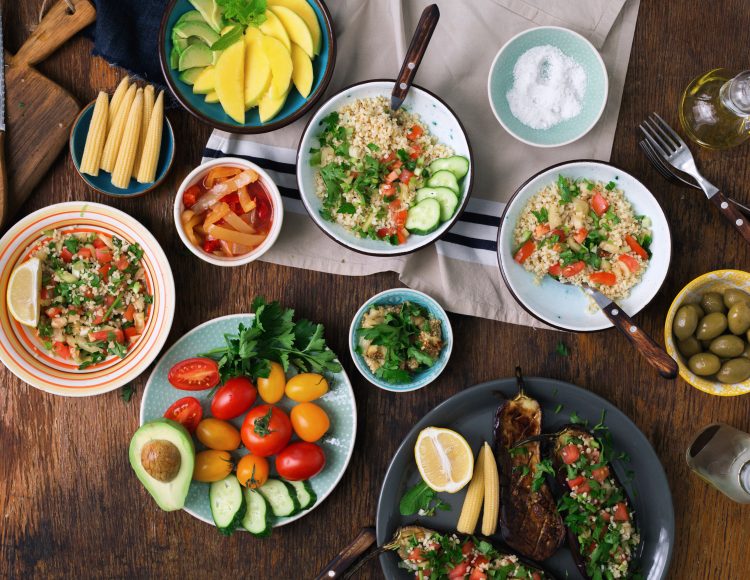 Calling veganism a trend is so last year – it's now a legit lifestyle option, thanks to advocates who relentlessly point out that a meat-free, plant-based diet is beneficial, not just to one's health but also to the environment. The growing need for healthy eating has changed and seeing more restaurants featuring plant-based meals on their menus should be a good sign.  Whether you're a full-time vegan, a dabbler in the diet or somewhere in between, we've rounded up the best places for wholesome delights you have to give a go.
Beta KL
View this post on Instagram
Did you hear the news? TiNDLE is now available in Malaysia. Following its successful launches in Singapore, Hong Kong, Macau and across the UAE, you can now have a taste of the incredibly tasty and nutritious plant-based meat at Beta KL and other 8 premium cafes and restaurants across Kuala Lumpur, that includes Huckleberry, Soleil, VCR, Kay's Steaks & Lobster and three outlets in HiltonKL – Iketeru, Chyna and Oro Café. Each eatery offers a unique iteration of TiNDLE, courtesy of fine-food experts and chefs from every restaurant. At Beta KL, we would recommend TiNDLE Lor Bak and Pandan TiNDLE for you to try out – each bite will surely hit the sweet spot!
Location: Unit 3 & 3A, Lot, Retail, 163 No. 10, Jalan Perak, Kuala Lumpur, 50450 Kuala Lumpur
Reservation: 03-2181 2990 / Tableapp.com
The Hungry Tapir
View this post on Instagram
Touted as the go-to restaurants for vegans and non-vegans alike, The Hungry Tapir is the perfect spot for those who want to go all out yet conscious with their food intake. Here, you'll find café classics like Big Breakfast and Bagel but with a plant-based twist, as well as authentic Malaysian-inspired dishes such as Yellow Masak Lemak and Rainbow Ulam Fried Rice – which are as delicious as they sound.
Location: 135, Jalan Petaling, City Centre, 50000 Kuala Lumpur, Wilayah Persekutuan Kuala Lumpur
Reservation: 03-2022 2137 / Letsumai.com
Supe Vegan
View this post on Instagram
It's not an everyday occasion to find a Japanese restaurant that offers vegan-ise Japanese cuisine. So, consider this a godsend. Nestled in the heart of the city's golden triangle, Supe Vegan serves sushi, hand rolls, tempura and ramen – all made with plant and natural based ingredients. Go as an occasional dine-in or sit on its tatami mat to feel a little more Japanesy.
Location: Unit G2, Wisma Noble Land No 2, Lorong Changkat, Lorong Ceylon, Bukit Bintang, 50200 Kuala Lumpur
Reservation: 011-5758 8479
Crust
View this post on Instagram
In many cases, people might think that almost all Italian staples are packed with cheese and meat, so none of them can be vegan. But that's not what happened at Crust. Spoil yourself to their delightful selections of vegan pizzas or the veggie-based falafel burgers. Not forgetting its marvelous glutten-free pasta. Perfetto!
Location: Unit #17, 8, Jalan Kiara, Mont Kiara, 50480 Kuala Lumpur, Federal Territory of Kuala Lumpur
Reservation: 03-6419 5708
Barat
View this post on Instagram
At Barat, there is an emphasis on being conscious – about where your food comes from, about knowing that they are farmed responsibly and that the farmers who grow your food also have good food to eat. The vegetables are sourced from farmers in Janda Baik and freshly made cheese from local milk is supplied from a local cheesemaker.
Location: 17, Lorong Kurau, Bangsar, 59100 Kuala Lumpur, Wilayah Persekutuan Kuala Lumpur
Reservation: 010-288 2654
RGB Cafe @ The Beanhive
View this post on Instagram
This café doesn't need an introduction. Cocoon with shady trees and houses within Jalan Damai neighbourhood is RGB & The Bean Hive, a must-try restaurant especially for the caffeine addicts and herbivorous alike. Settle with their incredible Vegan Russet Potato Rosti for a satisfying meal or go for their endless option of vegan burgers.
Location: 35, Jalan Damai, Kampung Datuk Keramat, 55000 Kuala Lumpur, Wilayah Persekutuan Kuala Lumpur
Reservation: 03-2181 1329 / Beepit.com
What Tasty Food (WTF)
View this post on Instagram
Who says turning Tandoori into a vegetarian dish is impossible? Here at WTF, you'll find variety of meticulously prepared vegan meals that do not overlook the importance of taste and quality. Not only that, some little birdie told us that the meals are also prepared MSG-free.
Location: 98, Lrg Maarof, Bangsar, 59100 Kuala Lumpur, Wilayah Persekutuan Kuala Lumpur
Reservation: 019-261 7070