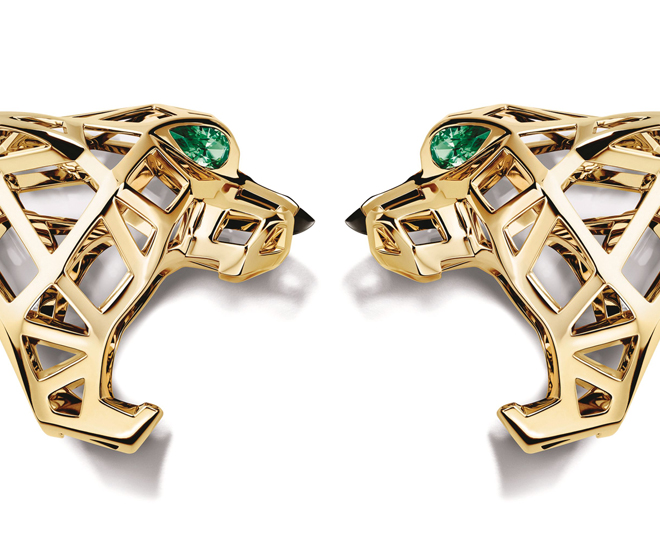 Perched proudly in vitrines, an array of feline-form jewellery bedazzles onlookers with its unique shapes. From bracelets to earrings, necklaces to brooches, rings and even watches, Cartier has created an entire collection dedicated to the iconic Panthère de Cartier.
Alongside the gold guirlande-adorned red jewellery boxes and the intertwined C monogram, the panther motif has become one of the enduring symbols of the French jeweller. Since its presence was established in the Maison in 1914, the feline has graced countless precious creations, the very first being a watch with an abstract panther spot motif designed by Louis Cartier.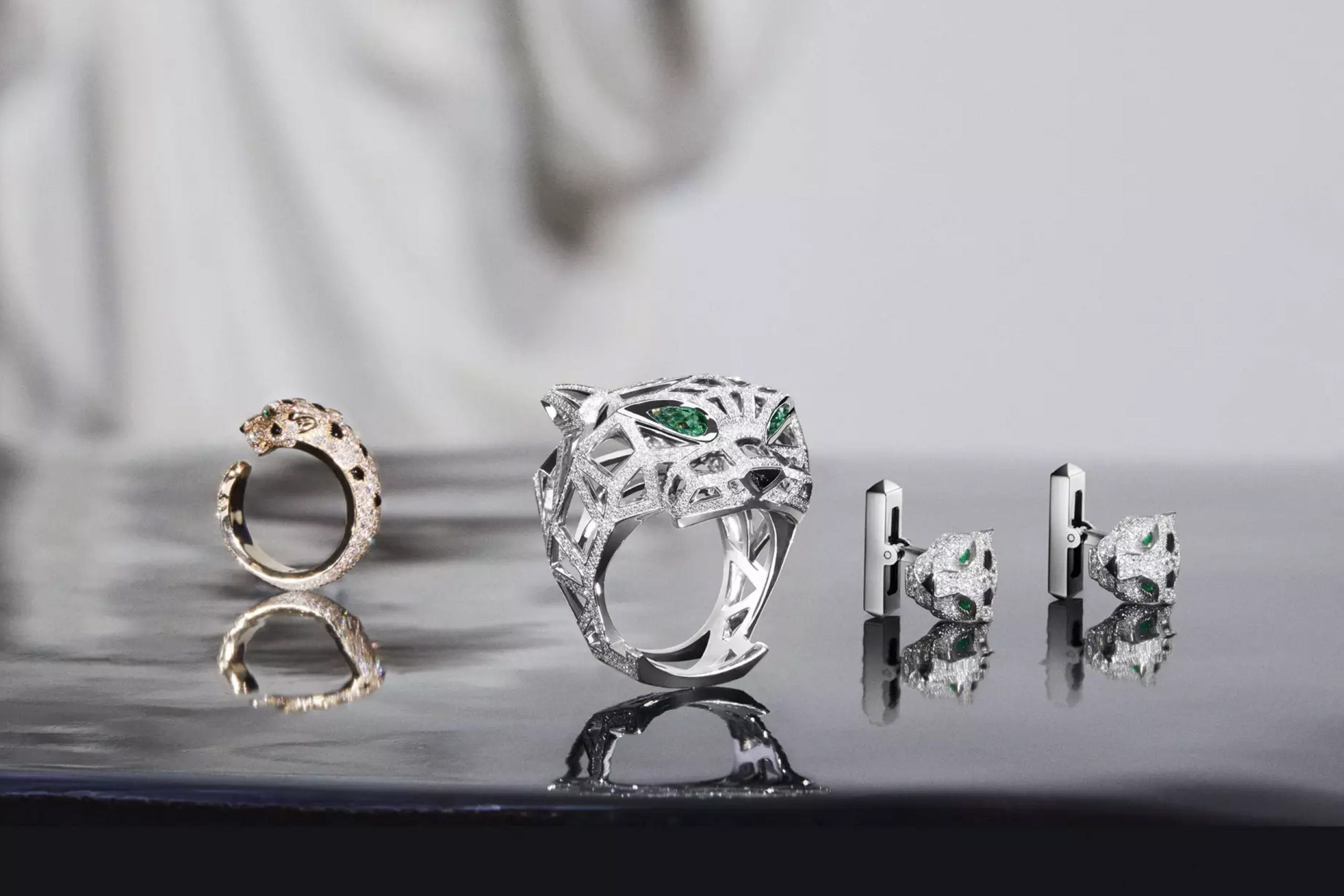 While Louis Cartier was the first to tame the big cat, it was Jeanne Toussaint's influence that elevated the animal to legendary status when she was formally appointed as Cartier's Director of Fine Jewellery in 1933. Her encounter with the big cat coincided with Louis Cartier gifting Toussaint a nécessaire first in 1917 and again in 2019 when she commissioned another panther nécessaire in gold and black Canton enamel though legend has it she was nicknamed "La Panthère" by Louis Cartier for her character. The eccentric and liberated visionary fleshed out the panther in three-dimensional and sculptural creation in the 1940s having started with an Art Deco influence.
"Throughout this century, the panther has asserted itself with power and consistency. Oscillating between playful and predatory, cruel and kind, it merrily adapts to the stylistic circumstances of the period, taking advantage of it and seizing the spirit of the times like willing prey. Far more than a fashion or status symbol, or a mere ornament, the Cartier panther has become a genuine cultural icon," says Pierre Rainero, Image, Style & Heritage Director of Cartier.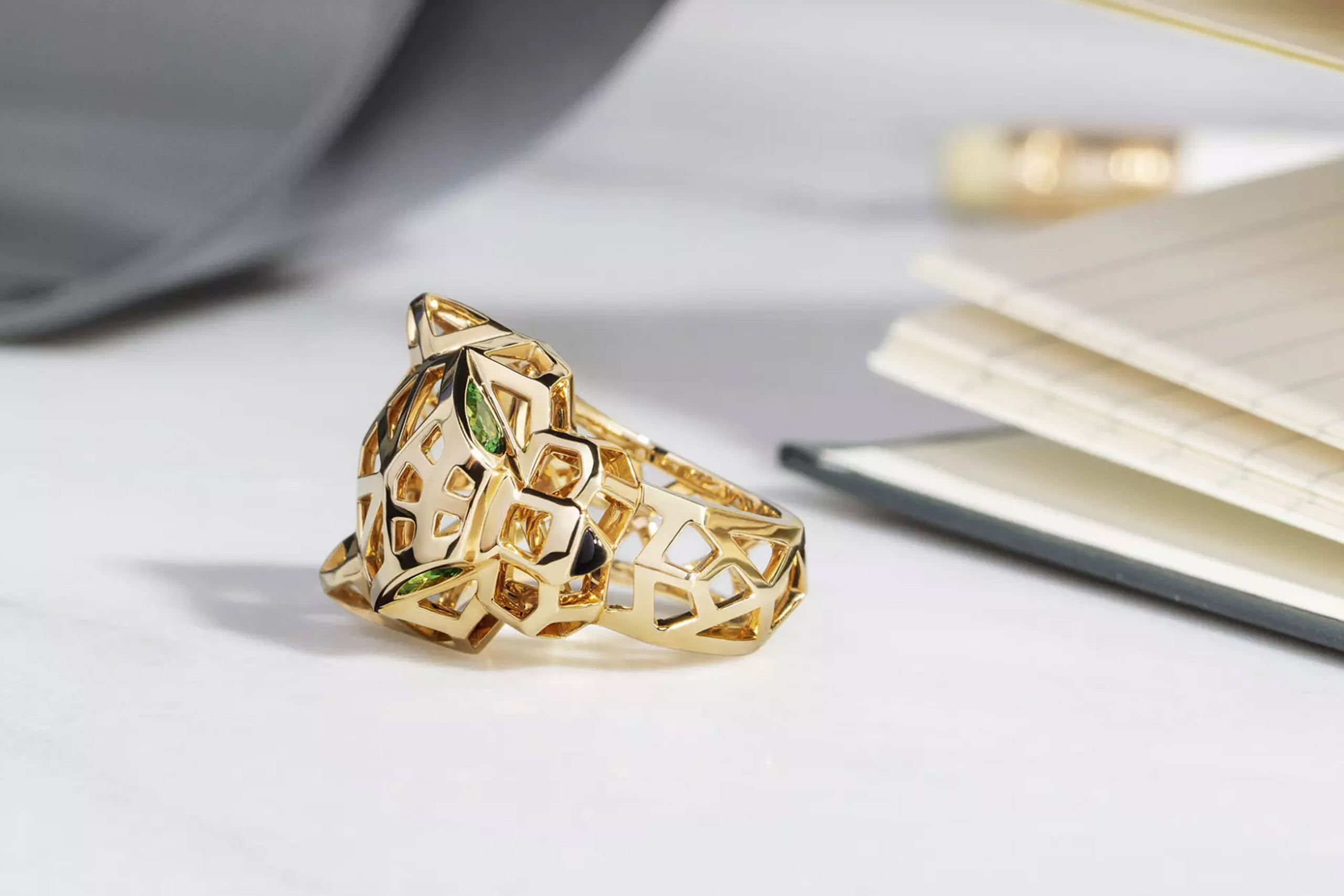 Be it naturalist, sculptural, graphic or abstract expressions, Cartier has always demonstrated its desire to embrace the essence of things through the design of the panther. The challenge is to breathe life and convey movement to the panther and Cartier has done so in predatory, playful or languid poses.
The fang-baring Panthère de Cartier ring demonstrates an integral part of Cartier's stylistic vocabulary — geometry. Through a contemporary vision of simplified volumes, cut-outs reveal the structure that takes function, ergonomics and comfort into careful consideration. Tsavorite garnets and onyx are embedded into the three-dimensional ring to highlight the cat's emerald green eyes and nose of the panther respectively.
Apart from the angular Panthère de Cartier are realistic creations that capture the panther in all its glory. The open-ended yellow gold Panthère de Cartier ring wraps the finger elegantly with diamonds and onyx encrusted for an extra touch of pizzazz. A pair of white gold cufflinks are the icing on the cake as they remain hidden under a jacket cuff until it is the right opportunity to dazzle.