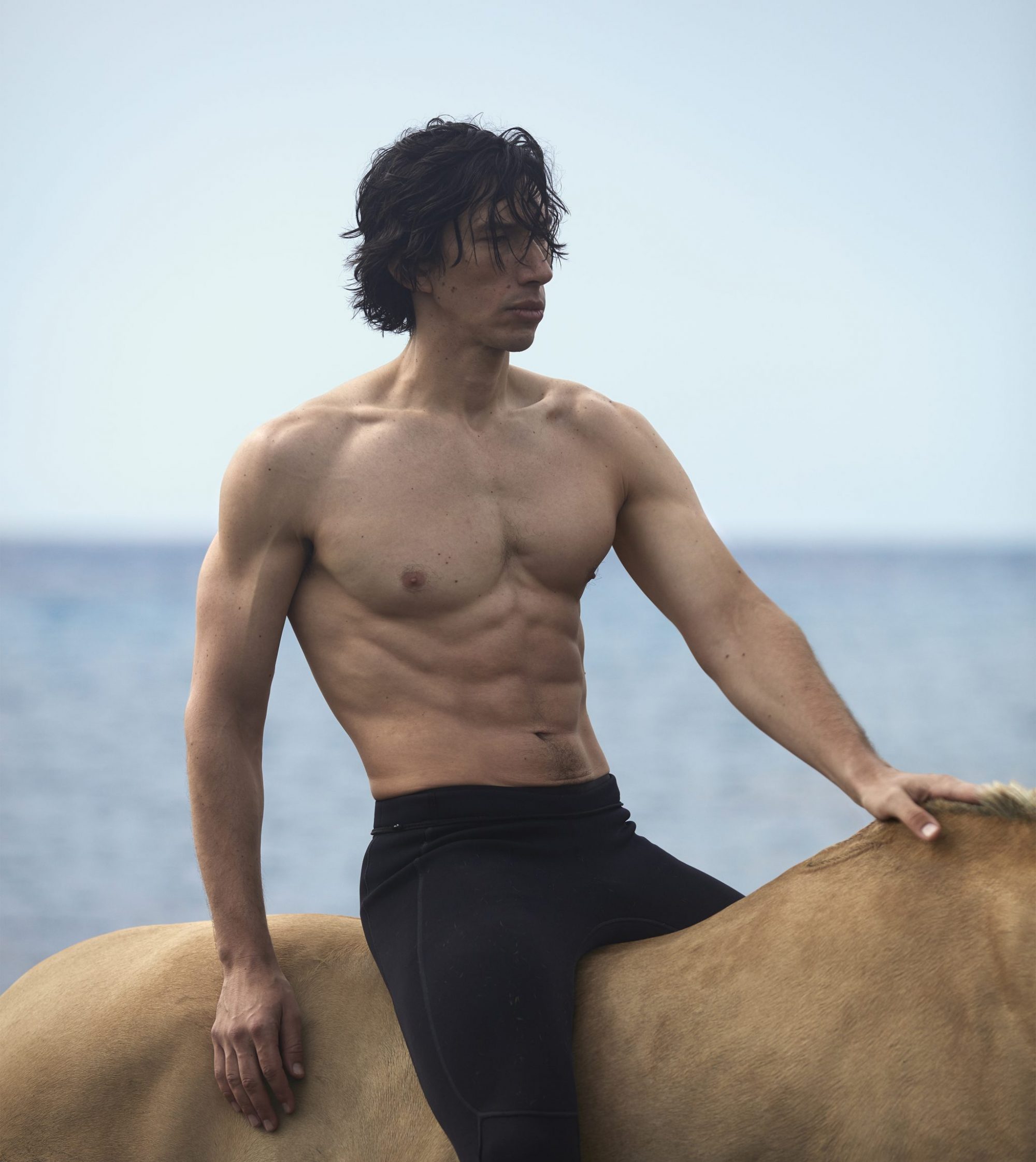 Aptly named Burberry Hero, this is the first fragrance that has been released under Riccardo Tisco's tenure at the British brand and fronted by Adam Driver. The fresh and bold fragrance features a blend of juniper, bergamot and black pepper, followed by three kinds of cedarwood, from the Appalachians, the Atlas Mountains and the Himalayas – so to contrast the experience of being a modern, masculine man surrounded by nature. Thanks to the sizzling campaign, it's nearly impossible to ignore the fragrance.
We spoke to Driver about his first scent memories, how he turned into a centaur and his favourite part of the experience.
How would you describe the feelings that the Burberry Hero evokes?
It's subtle and strong at the same time. There's both strength and softness all together, and I relate to it. That's ambiguous, but that's the best way I could describe it. The campaign for the scent says it's for a man in search of transformation and metamorphosis.
In your own words, what is your notion of the "modern hero"?
The idea of masculinity at certain point is a little antiquated. The idea of a modern man isn't something that I really think about, you know, it doesn't really, it doesn't come up in conversation. So, I don't really have a strong interpretation of modern man. I don't get stuck on analysing something as a definitive thing.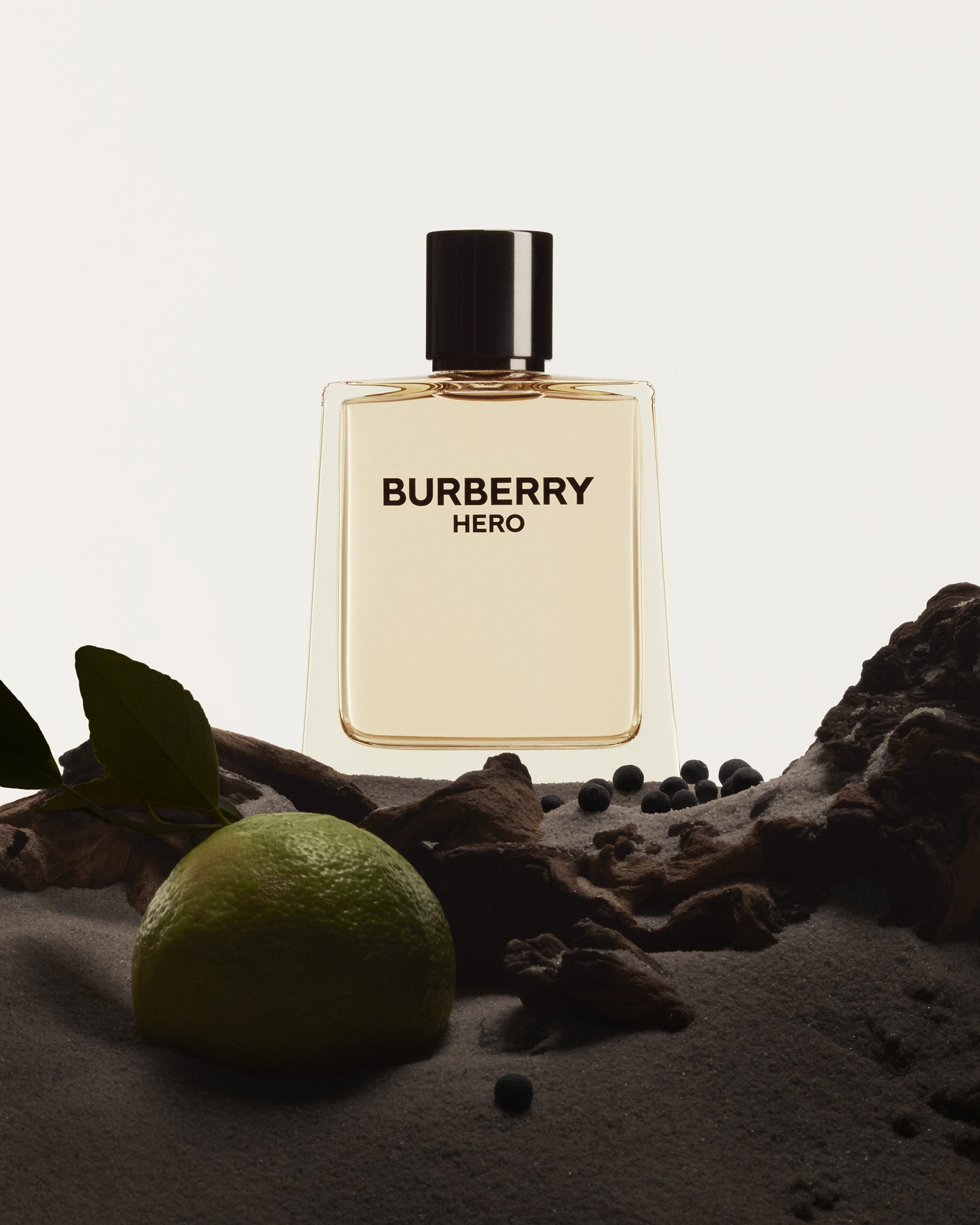 How does it feel to be involved in the first fragrance by Riccardo Tisci for Burberry?
I always appreciate, especially a brand like Burberry that has its own followers and loyalists trying to make something different – it's brave and a little nerve-wrecking. Just like acting, when you want to do something new, it's always scary but for me, that's the most exciting part – that's the luxury of the job. It's scary in a good way because it is usually implies growth. So, to be involved with someone doing what they love for the first time with a product of quality is an exciting thing to be a part of.
Has working with Burberry influenced the way you use fragrance?
It's fascinating to see the process of crafting something so specific and subtle and to embody an idea and make it a reality. Hearing the way [perfumer Aurelien Guichard] thought of it and that burnt cedar is an inspiration to him, his process of making it and dialing in memory with scent is just something I don't think of. It's definitely a learning curve for me – it gave me a way to view the world that I never would've thought of it, had it not been for this.
What was it like filming the campaign with Jonathan Glazer?
Fast and furious. [Laughs] We had two days and I knew it'd be a physical shoot but I think I underestimated how physical it would be. Nothing quite like this – I had to do like a perfect 20 sprints and the next thing swimming in the ocean with the horses and having them charge at you while trying to grab their mane and ride them
onto the shore. Personally, I didn't approach it any differently than a regular film role, even though it was a commercial. And that Jonathan Glazer was shooting it, and I like his films. I think they're vicious and really tactile. He has a very set ideas of what the image he's going for and that was a fun part of it.
Do you still recall your first scene?
Personally, I have strong memories of burnt firewood at the beach. Growing up in San Diego, we'd go to the beach every Friday night. It was a very vibrant time of my life and is a memory that I connect with scent.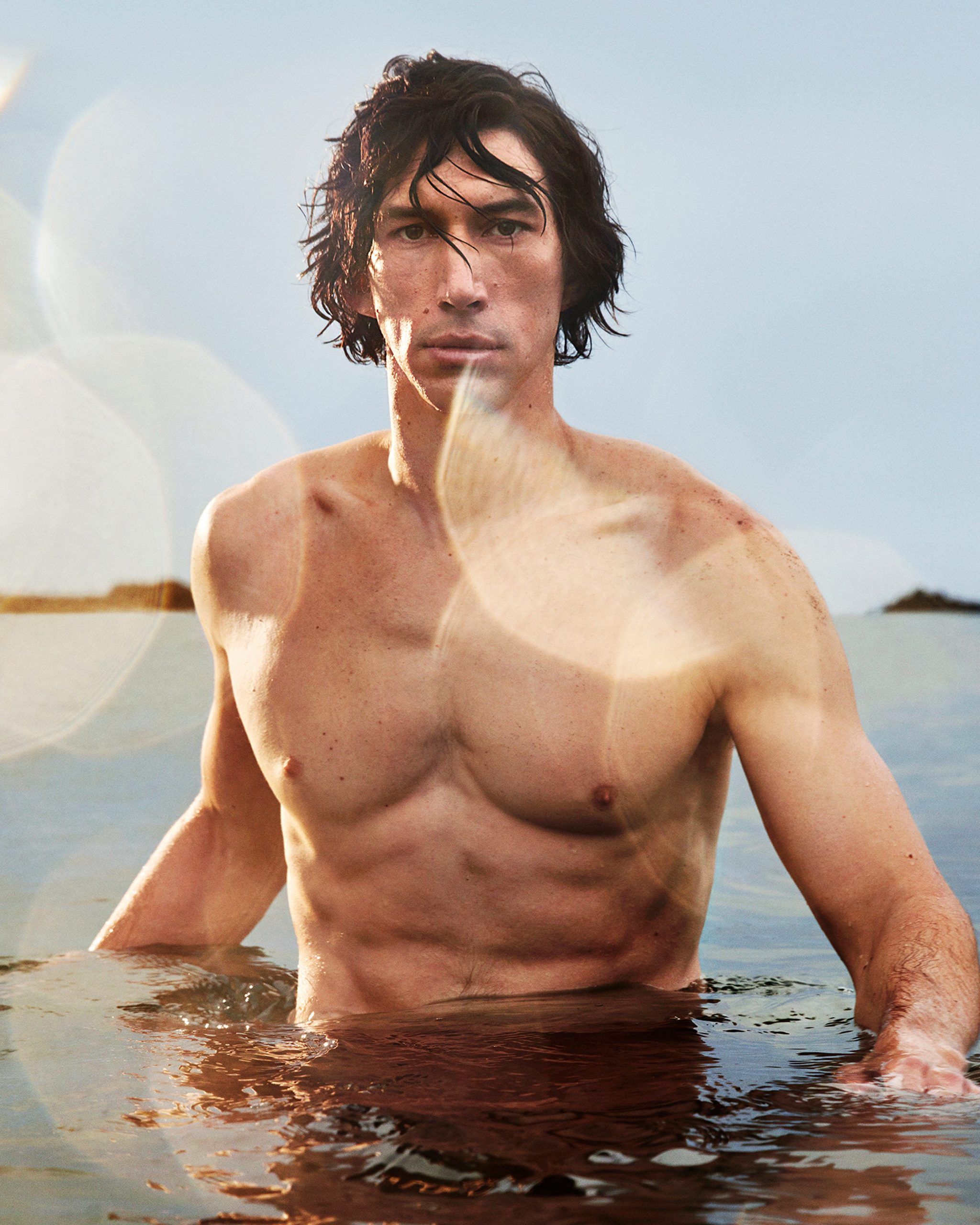 Burberry Hero is now available to purchase online at RM315.