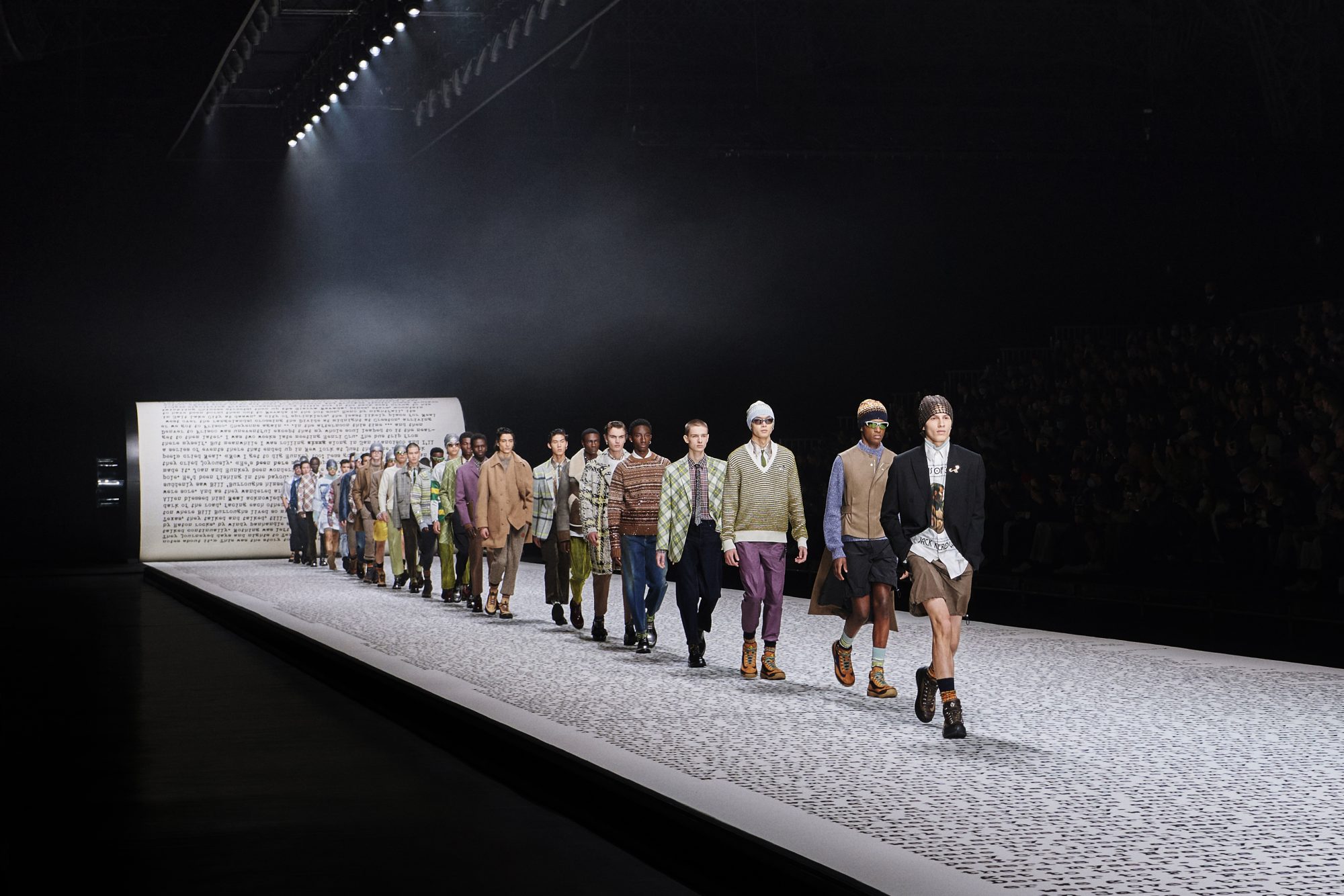 Drawing inspiration from an epochal figure, the author Jack Kerouac – a man who shifted writing as seismically as Christian Dior changed fashion, the new Dior Men Autumn 2022 collection is filled with pieces which revolve around the spirit of freedom and rebellious energy of youth culture, brimming with colour that cues from 1950s Dior Americana archives– mostly pastels.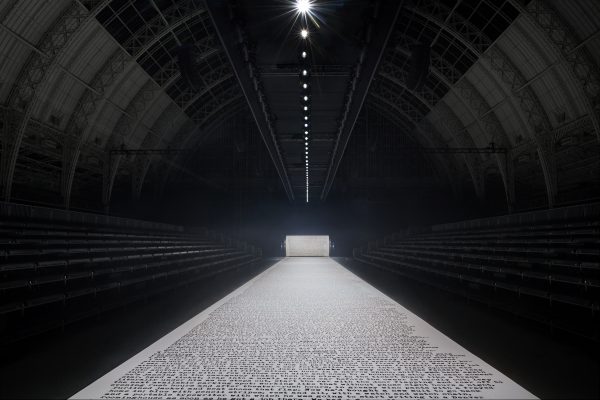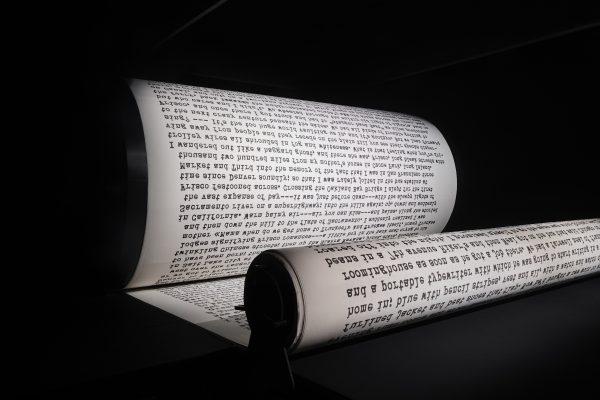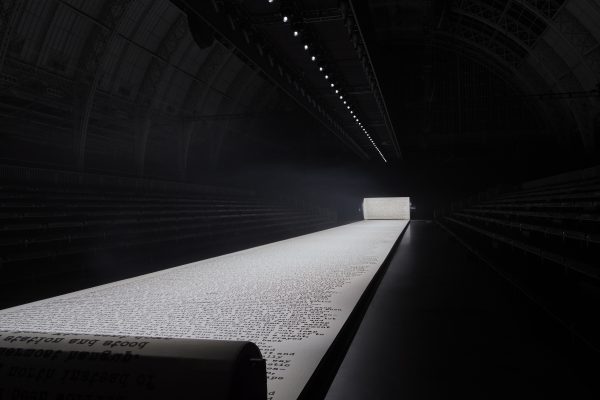 This time around, creative director Kim Jones merges the atelier and the road – a Parisian couture Maison with the modern, casual ease of mid-American sportswear. Coats are iterated in technical silk, leather, wool and recycled nylons with much attention to detail on fabrication and its pattern – mostly cut to knee length – while casual wear like shirts and jumpers are punctuated in a relaxed silhouette and abstract photographs embroidered and printed atop.
Accessories on the other hand are fused with a sense of voyage – ankle boots come in multicolour of different leather, sandals and socks in identical brown Dior Oblique and Saddle bags adorned with climbing cordons and skinny dad-ties pinned on shirts collaged from strips of glitter and toile de jouy. See all the looks below.