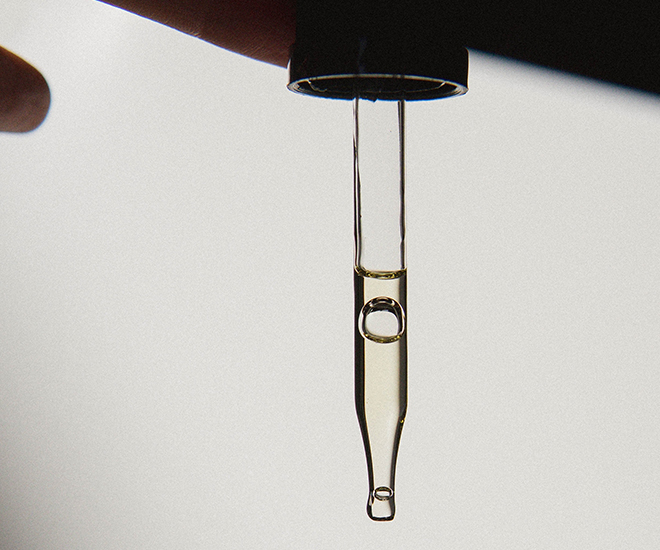 Established by dermatologists worldwide for decades as the ultimate ingredient that reverse signs of ageing, retinol is the gold standard in skin care. This super vitamin is a derivative of the antioxidant vitamin A, which the body recognises through our everyday nutrient, is readily absorbed and assimilated by every cell in the body – especially the skin.
What does retinol do for your skin?
By increasing the rate of cell turnover in the skin, studies have shown it to be effective in aiding just about any skin concerns. With regular topical use over a few weeks, this single ingredient can help rebalance and rejuvenate skin as it smooths out wrinkles and fine lines while reducing blemishes and the appearance of large pores and minor scars.
"Depending on your skin type, lifestyle and genetic, skin collagen levels often start to drop in your mid-twenties," says Dr Emma Wedgeworth, a top London dermatologist and Clinique Derm Pro. And slow cell regeneration (due to loss of collagen) is what causes your face to look dry, dull and wrinkled. "Retinoids are a very useful treatment to boost your collagen." Therefore, it is usually recommended for people to start using retinol in their late twenties or early thirties.
How much retinol do I put on my face?
The trick is to find one with a suitable formula and strength. And why is that vital? Because retinol may cause side effects especially if you suffer from inflammatory skin conditions. However, don't automatically rule out retinol even if you have a combination of acne rosacea and seborrheic dermatitis, says Dr Wedgeworth. "Once the sensitivity is under controlled, most skin types are able to tolerate retinol. Its main side effects are usually irritation, mild peeling, dryness and occasional redness. But you can help minimise them by starting slow – every other night or even just a twice a week – and adopting a gentle skincare routine that includes a hydrating moisturiser."
Vitamin A speeds up the skin's cell turnover so skin flakiness most probably indicates that it's doing its job. If you're concerned, reduce on the frequency. Dr Justine Hextall, a consultant dermatologist advises to start modest: "Always introduce retinoid into your routine slowly by starting at a lower concentration and use on alternate days at first."
Is it suitable for all skin types?
Retinol can be used on all skin tones. "There are talks that irritation caused by high-intensity skincare ingredients like retinol can lead to hyperpigmentation on darker skin, but there's no need to be concerned," says Dr Ifeoma Ijekeme, medical director of the Adonia Clinic. Laura Scott, a renowned dermatologist also affirms that retinol is great at evening out the skin while treating small bumps and blemishes. "As much as we like saying 'black don't crack' – and we do age a lot slower thanks to our melanin — black people are more prone to uneven skin tone, and retinol keeps everything balanced out," she says.
How do you use it?
So, what's the best way to incorporate it in our skincare regime? Think of it as your perfect bedtime product. And don't forget your high SPF sunscreen during the day to protect all that wonderful repair work you've done the night before. "It is always best to apply this highly active formula at night," Dr Wedgeworth says, and adds, "Exposure to daylight will not only render retinol less effective, but can also make skin more sensitive to the sun."
Granted, you won't see the results overnight. Be patient: the average skin cycle is six weeks, so you won't see any noticeable results until after a month or two – and remember to consistency is key.
Ready to add retinol to your routine? Here are the latest options to stock up on.
Sunday Riley A+ High-Dose Retinoid Serum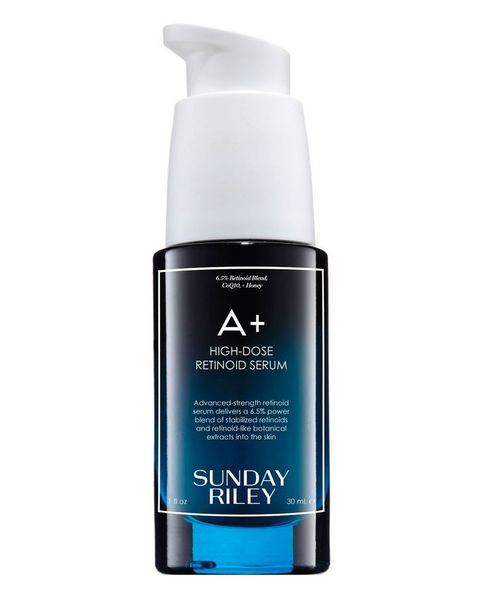 As stated, this product contains high-dose retinoid which powered by 5% retinoid, 1% liposomal-encapsulated retinol, and 0.5% blue-green algae. Incorporate this into your routine after you've stayed faithful to a lower percentage for at least a few weeks.
Dr. Dennis Gross Skincare Ferulic + Retinol Triple Correction Eye Serum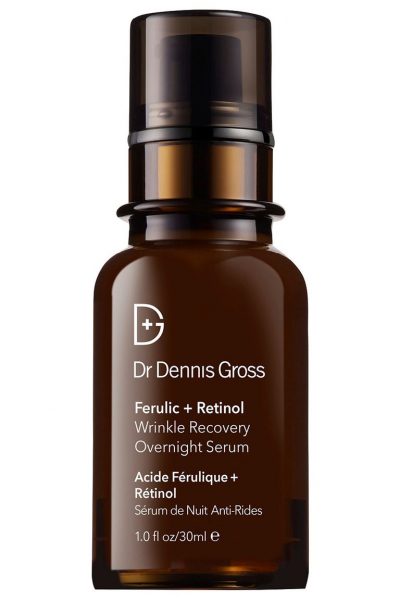 Be a literal sleeping beauty with this potent treatment that works its age-fighting magic while you slumber.
Drunk Elephant A-Passioni Retinol Cream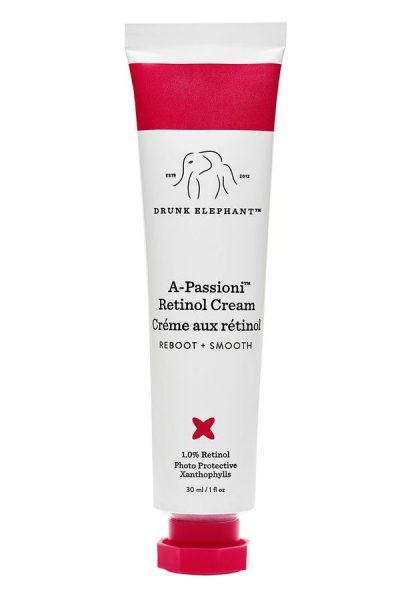 This holy grail combines 1% retinol with soothing botanical extracts, passionfruit, kale, apricot and cherry to speed up surface renewal, boost collagen and plump up ageing complexions.
Murad Retinol Youth Renewal Serum 30ml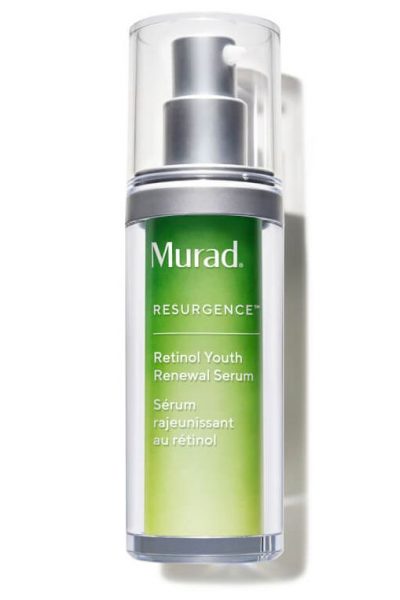 This serum is one to consider if you steer clear of retinol due to skin sensitivity. It contains hyaluronic acid to help your skin retain moisture and Vitamin A to make your skin appear more plumped.

Paula's Choice Anti-Aging 1% Retinol Booster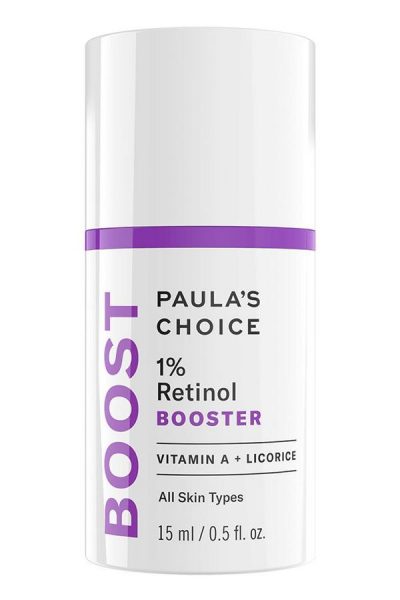 This cult product will lessen the appearance of wrinkles and protect the skin's barrier from harsh environmental stressors.
The Ordinary Granactive Retinoid 2% in Squalane

The Ordinary bets new formula called 'Granactive Retinoid' which claims gives better results against signs of ageing without aggravating the skin, compared to their old offering.
Peter Thomas Roth Retinol Fusion PM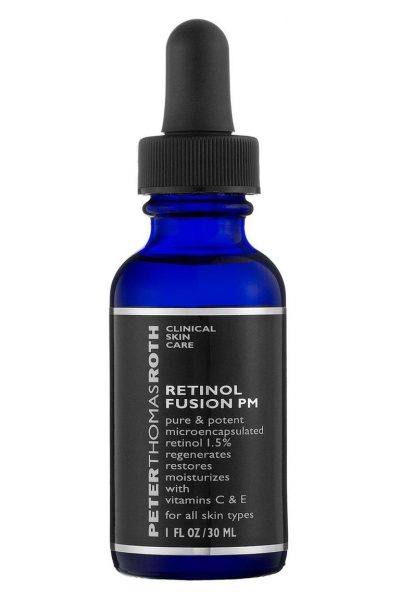 Fine lines, wrinkles, and sun damage will be a thing of the past thanks to this new star product.