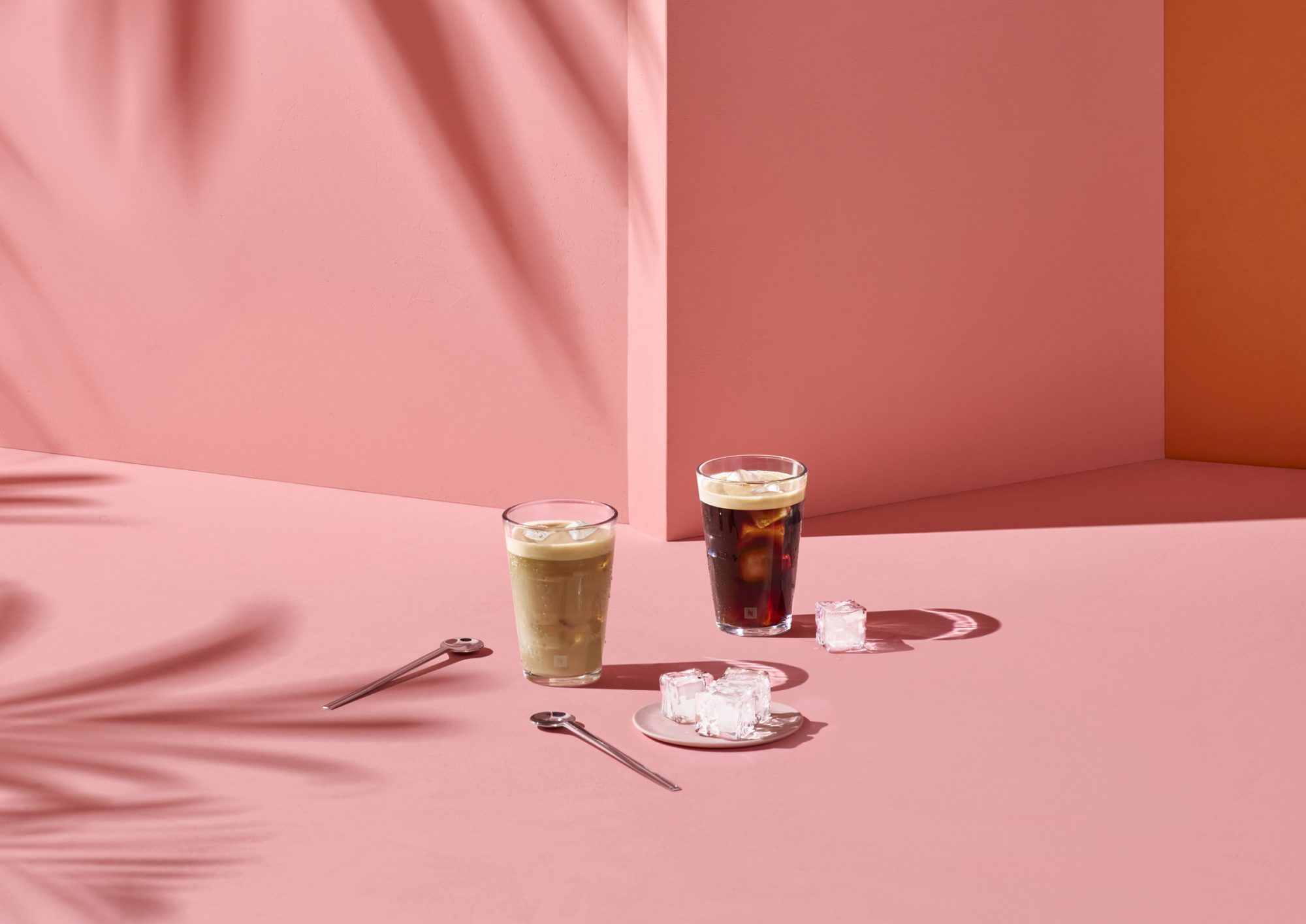 To satisfy the caffeine crave of coffee lovers, Nespresso introduces a new coffee capsule, the Coconut Flavour over Ice. Part of its Barista Creations for Ice, the new capsule is given a local twist by infusing with the gem of tropical paradise, making a great pick-me-up for the hot weather.
Mellow and rounded, the pleasant aroma of coconut allows the tempting character of Latin American Arabica base espresso and Arabicas from Central and South America to come through, which brims with notes of caramel and vanilla. It can be served by directly brewing it over ice or top it up with milk for a cup of smooth and palatable drink.
What's more, Nespresso also brings back its two beloved iced coffee blends, Barista Creations Freddo Delicato and Freddo Intenso, with the same goodness in brand new sleeve design. The lightly roasted Barista Creations Freddo Delicato delivers delicate hints with the Kenyan Arabica beans while the intense profile of deeply roasted Barista Creations Freddo Intenso come to life with South American Arabica beans and Indonesian Arabica.
Now, making a cup of satiating coffee is no longer a chore, thanks to Nespresso Atelier. Perfect for making both hot and cold drinks, the coffee machine makes its debut in Malaysia and is ready to pamper epicureans with an array of recipes, from cappuccino, flat white, mocha to latte macchiato and ice frappe, with a simple touch of a button; not to mention, the perk of whipping up your very own cup of drink, be it coffee or non-coffee.
Bringing barista-like experience to the next level, the roll-out also features three freshly minted Monin syrup flavours created to bring out the complexity of taste; three-stack ice cube tray kit that coordinates with the Coconut Flavour over Ice capsule; on-the-go water bottles; and upcycled beach towels.
The limited-edition Coconut Flavour over Ice also makes a good base for many marvellous drinks including Macchiato, Sparkle and Cocoa. Here, the recipes that you will want to give it a whirl.
Exotic Coconut Flavour Macchiato Over Ice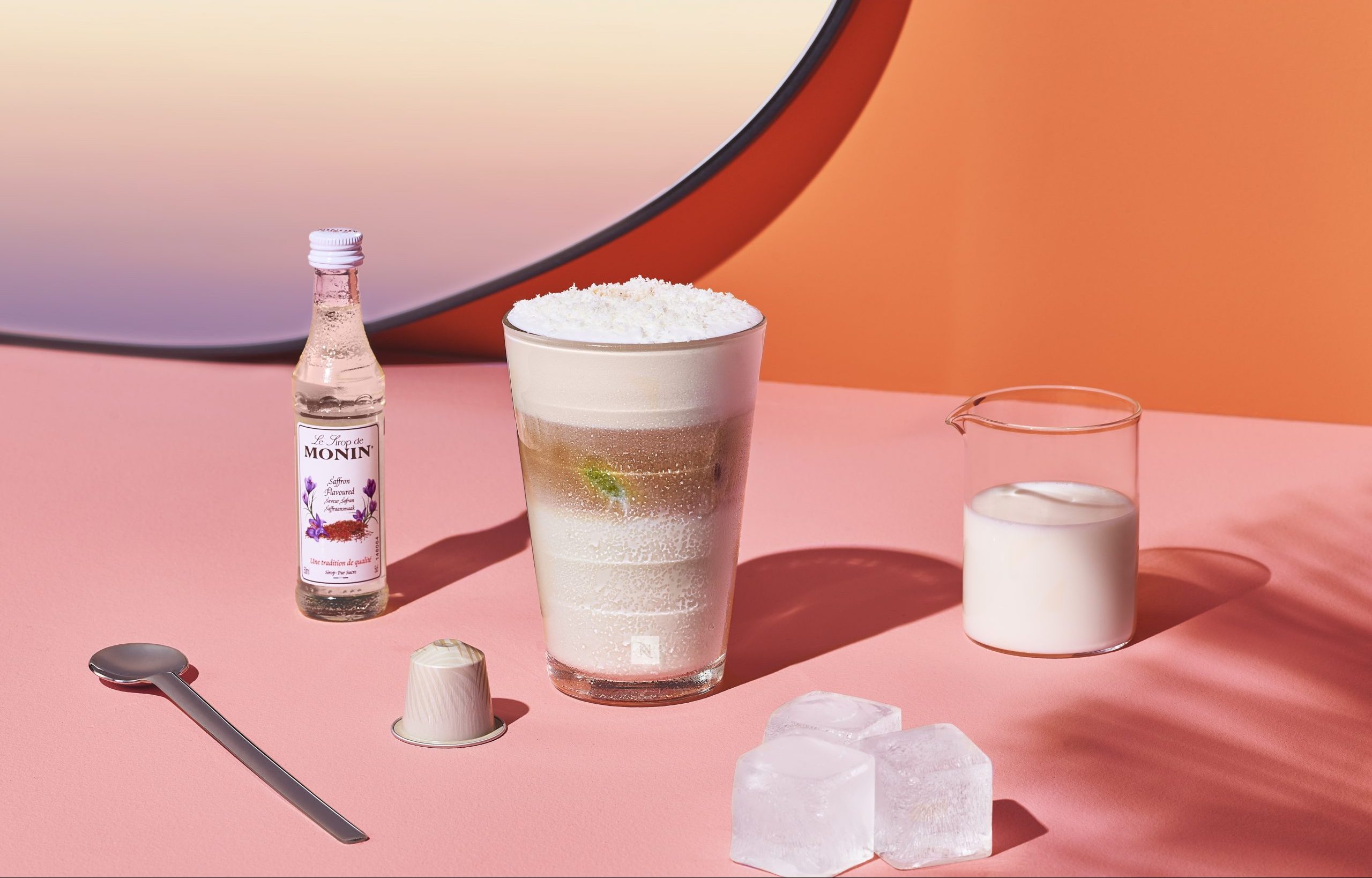 1. Pour 100 ml of milk 1.5% fat into a shaker or Barista machine.
2.(a) With shaker: seal it and shake it vigorously. (b) With Barista: close the lid, select the 'Iced Frappé' recipe and press the Start button.
3.Place 3 ice cubes (30g each) into your VIEW recipe glass and add 10ml of Saffron Syrup and a lime peel.
4.Pour the cold milk foam into the glass and mix.
5.Extract 40ml of Barista Creations over Ice Coconut Flavour over Ice espresso into the glass.
6.Garnish with desiccated coconut.
Freddo Intenso Tiki Sparkle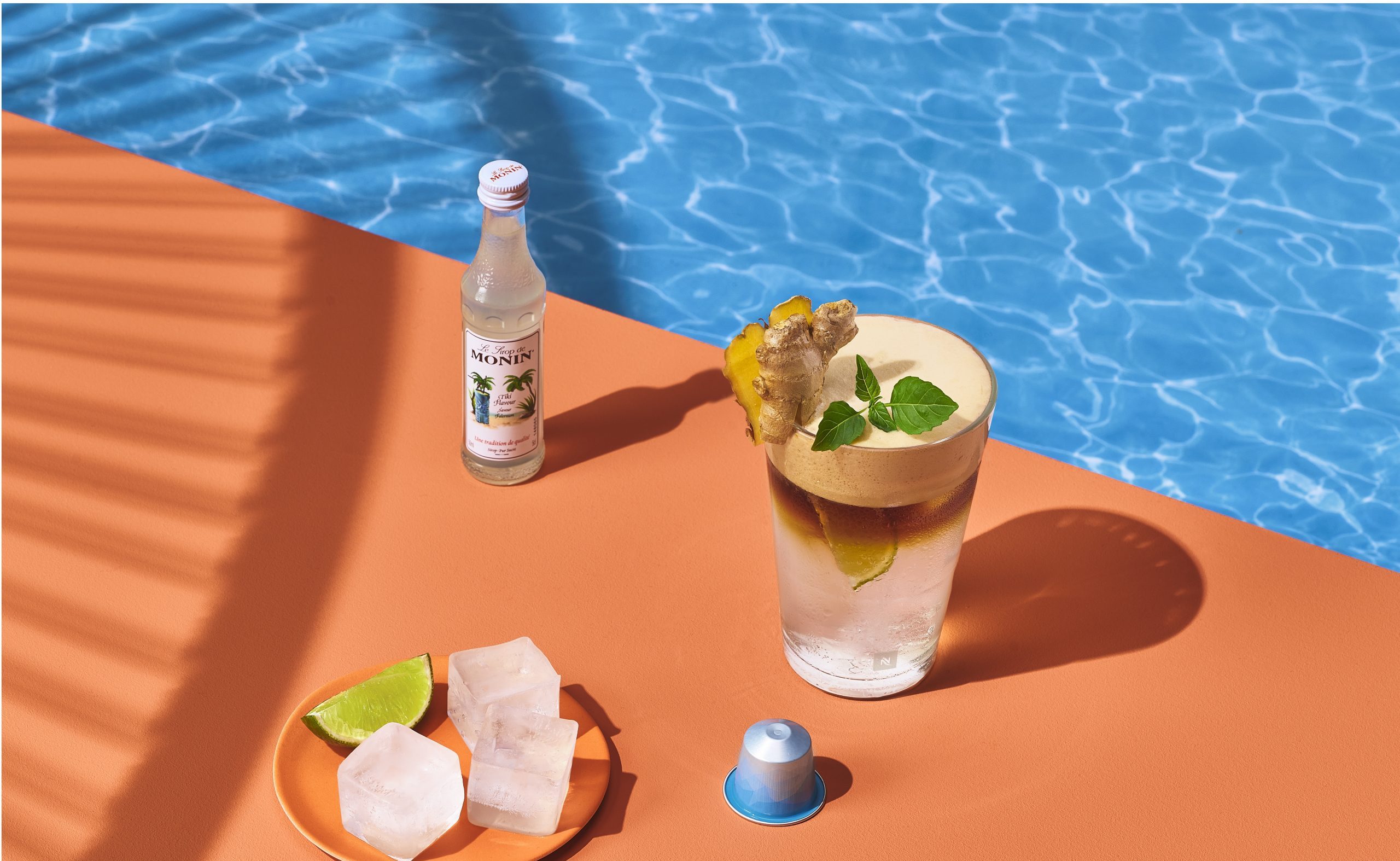 1.Place 1 ice cube (30g) into a shaker or Barista machine. Pour 40ml of Barista Creations Freddo Intenso espresso over the ice cube.
2. (a) With shaker: Stir and then seal before shaking vigorously. (b) With Barista: Close the lid, select the 'Iced Nitro' recipe and press the Start button.
3. Place 4 ice cubes (30g each) into a VIEW recipe glass. Add 10ml of Monin Tiki Syrup and squeeze in the juice of 1 fresh lime slice. Slap 4 to 5 basil leaves in your hand and add them to the glass. Pour in 90ml of ginger beer soda or lemon soda.
4. Pour in the cold coffee.
5. Garnish with fresh ginger slices, lime peel, and a basil leaf.
Ice Vanilla Cocoa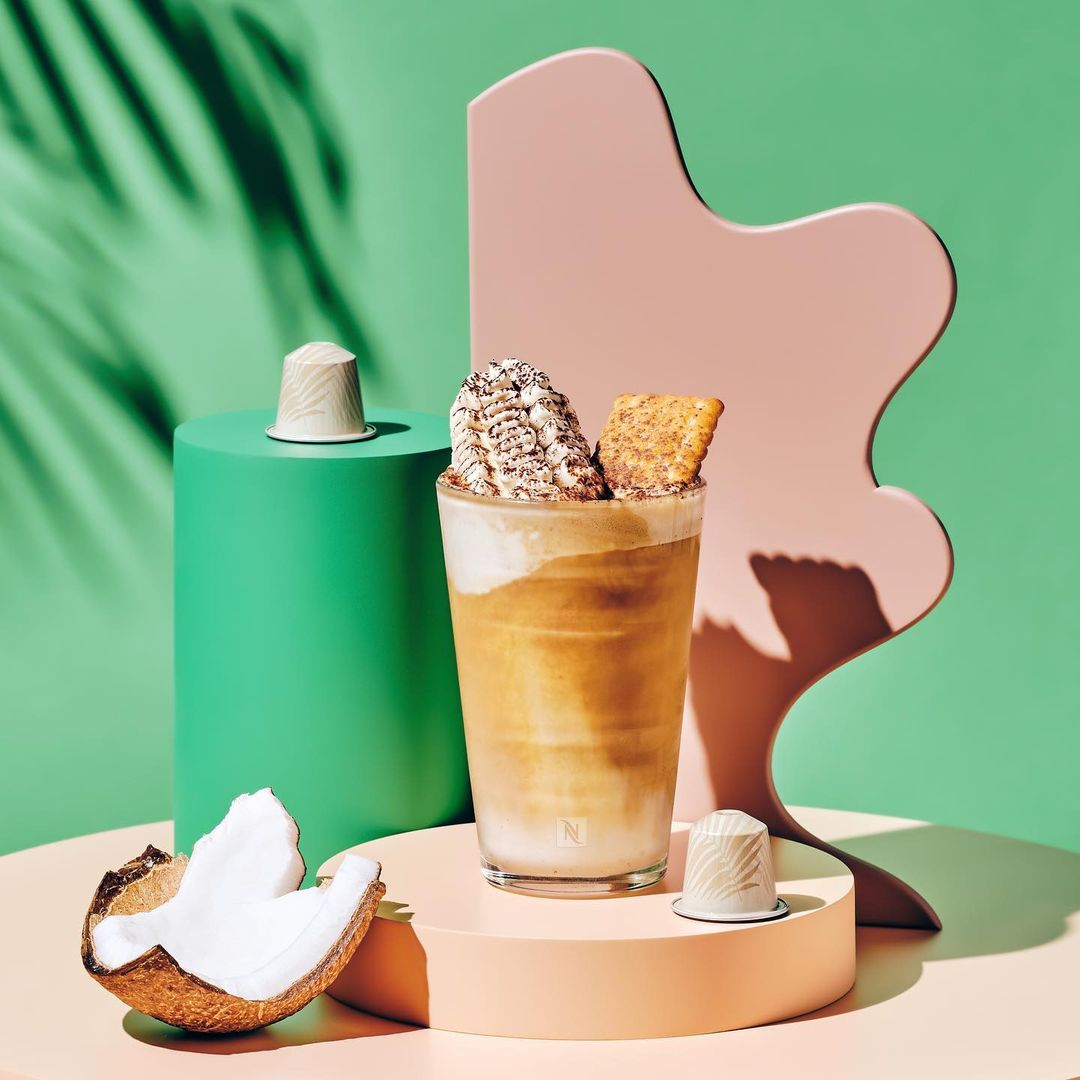 1.Pour sugar syrup (10g), cold milk (100ml) and Vanilla milkshake (110g) into a VIEW recipe glass and stir.
2. Extract 2 capsules of Coconut Flavour coffee (total 80ml). *Use 1 capsule per extraction; do not extract twice with one capsule.
3. Pour coffee in the glass and garnish coffee with Vanilla ice cream, Coconut cookie and chocolate powder.
All the products are available for purchase via the Nespresso mobile app, Nespresso official site and through their Customer Careline at 1800 80 7001 (24/7 toll-free).