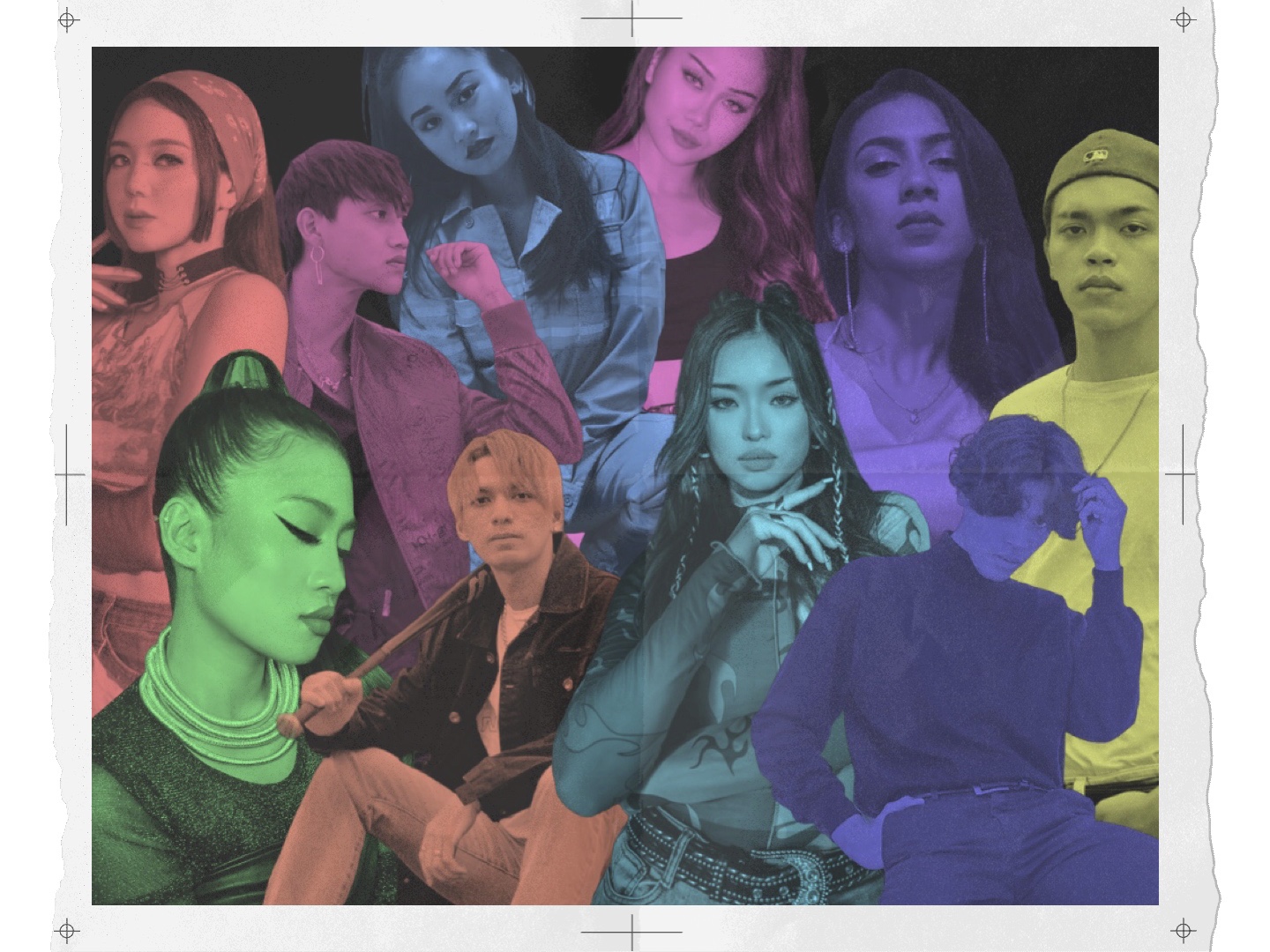 Having set a new tone to the local music scene, these M-pop groups are poised to make even bigger waves.
DOLLA
2021 has been quite a year for DOLLA. From appearing on ad campaigns for local and international brands to performing live at multiple Malaysia's prestigious awards to reaching over 3.8 million views on YouTube for their sought-after single Impikan, it goes without saying that it is the IT-girl group in the local music scene. And the fact that Sabronzo, Syasya, Angel and Tabby only just made their professional debut last year makes them the more impressive. With plenty of exciting projects coming up, DOLLA is creating their own unstoppable era.
How would you describe DOLLA?
Sabronzo: Syasya is a triple threat, she can sing, dance and act whereas Angel is a jam packed with swag; her powerful vocal can bring the house down. Tabby is the spokesperson for the group and always make sure DOLLA is in the loop and connected to our fans.
Your latest single Impikan has over 3.8 million views on YouTube. Did you expect it?
Sabronzo: We're beyond grateful for Impikan to reach close to 4 million views on YouTube. To be honest, it's quite surreal. We knew the song has the potential to go big and to see our effort comes into fruition is simply fascinating.
What's the best part of performing live on stage? And what do you dislike the most about it?
Angel: I love every bit of the process – from the trainings to rehearsals to trying out different outfits, hairstyles and make-ups to the actual live performances. The only thing that I wish we could have more is the audience. For as long as we have performed live on stage, we haven't got the chance to perform for a big crowd due to the situation we are undergoing. However, we're not complaining and we're truly blessed with the opportunities given to us.
What is your thought on the idea of M-pop being influenced by the K-pop music?
Syasya: It's a no brainer that the K-pop music has given a huge impact to the global music industry and that includes our music. I just love the idea that although they are singing in their own language, the worldwide fans are still vibing to the songs even though they don't understand the lyrics. This drives us to be want to be as powerful as them and it was a wonderful moment for me and the rest to discover our debut single Dolla Make You Wanna received international attention. This shows how music can really bring everyone together, regardless of language, beliefs and identity.
As style icons, what is the boldest style you have ever tried?
Syasya: I'd say the mint green suit I wore during our performance at Anugerah Meletop. They put me in fierce make-up with slick black hair. It was different from my usual style but I have no problem trying out things that are out of my comfort zone.
How do you handle negative criticism?
Sabronzo: If it's a constructive criticism, I'd usually look into it and find ways to work on that, but with negative comments made solely to spew hate, I'll pay them no mind.
What's been the happiest day of your journey together?
Tabby: Every day has been the happiest day for me with the girls. I think we have achieved an incredible amount of experience and opportunity in such short period of time since our debuted. We truly honoured with every support we have been receiving from our fans, and to see how DOLLA has evolved from day one to where we are now is magical.
Follow DOLLA on Instagram
NONA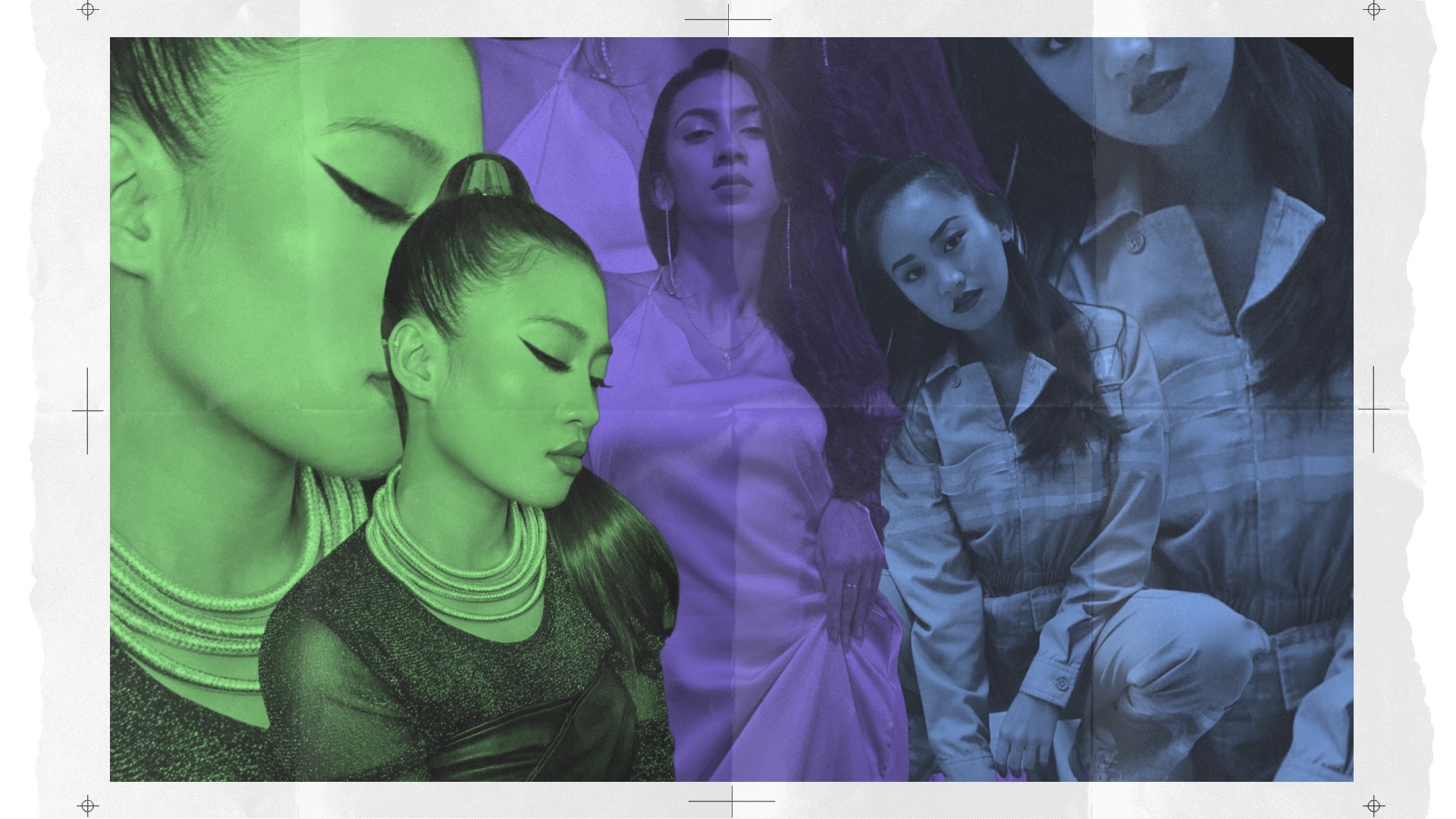 Having debuted a self-empowering track Kasuari, packed with harmonising voices and powerful yet graceful dance movements, NONA means business. Scouted by Malaysian pop icon Stacy, NONA is established with a vision to uphold Stacy's creative legacy while flaunting the members' true passion for singing and dancing. Made up of Lela, Raja and Rika, these young and high-octane stars are setting their own rules.
Describe your music in a form of a Tinder bio.
Lela: Malaysia born and raised. Sorry Casanovas, only cassowaries here.
How was the preparation for your debut single Kasuari like? 
Raja: Kasuari was composed by Hang Nadim and Bunga Cantik, and written by Bunga Cantik. When Stacy first played the demo, we knew that it was the perfect debut song for us. We recorded the song in early February and the journey in creating the song was very challenging especially for me and Lela as we have been dancing but not formally trained singers unlike Rika – so it was truly all about teamwork. We learned basic singing techniques with Stacy and Akim. We stayed days and nights for two months at the studio to prepare for our first recording session. It was a whole new experience and process for us.
Kasuari is a song that goes deep into the idea of self-love and self-empowerment. Where do you find your own sense of self-love and confidence?
Raja: In life, all of us have our ups and downs. Life is a learning process, be it good or bad, every experience teaches us something. Mine have taught me to embrace, appreciate and love myself more.
Lela: By believing in myself, I have been able to live life journey to the fullest. Believe that everything happens for a reason, believe that God has better plans when things don't turn out the way you want, and most importantly, believe in yourself.
Rika: Being able to recognise my flaws is my way of finding strength. I dare say that I don't fear the impossible dreams, but having the courage of not giving up, I'm confident that I'll be able to achieve anything.
We're in testing times right now. How has social media helped in developing your brand identity?
Rika: With the lockdowns, we find more time for ourselves to practice and prepare for our audience. Social media is definitely a powerful tool especially during the pandemic. But content creating isn't as easy as it used to be. We take it as an adventure and a challenge for us to create good content so that we can attract more people to recognise NONA while exploring the different things we can do as entertainers on various platforms.
How does it feel to be working closely with Stacy?
Raja: We feel honoured! She is such an idol to us. To have her personally train us, sometimes it feels surreal. She showed us nothing but pure dedication. That and her love for music inspire us to want to be as good as her someday, not only as a performer but as a person.
What's next for NONA?
Rika: Currently, we're preparing for our live performances. Our craft is important to us as well as giving the audience our very best at every show. Collectively we hope to grow and continue to empower each other. As for what's to come? It's for us to work on, and for you to find out, so stay tuned.
Follow NONA on Instagram
OVA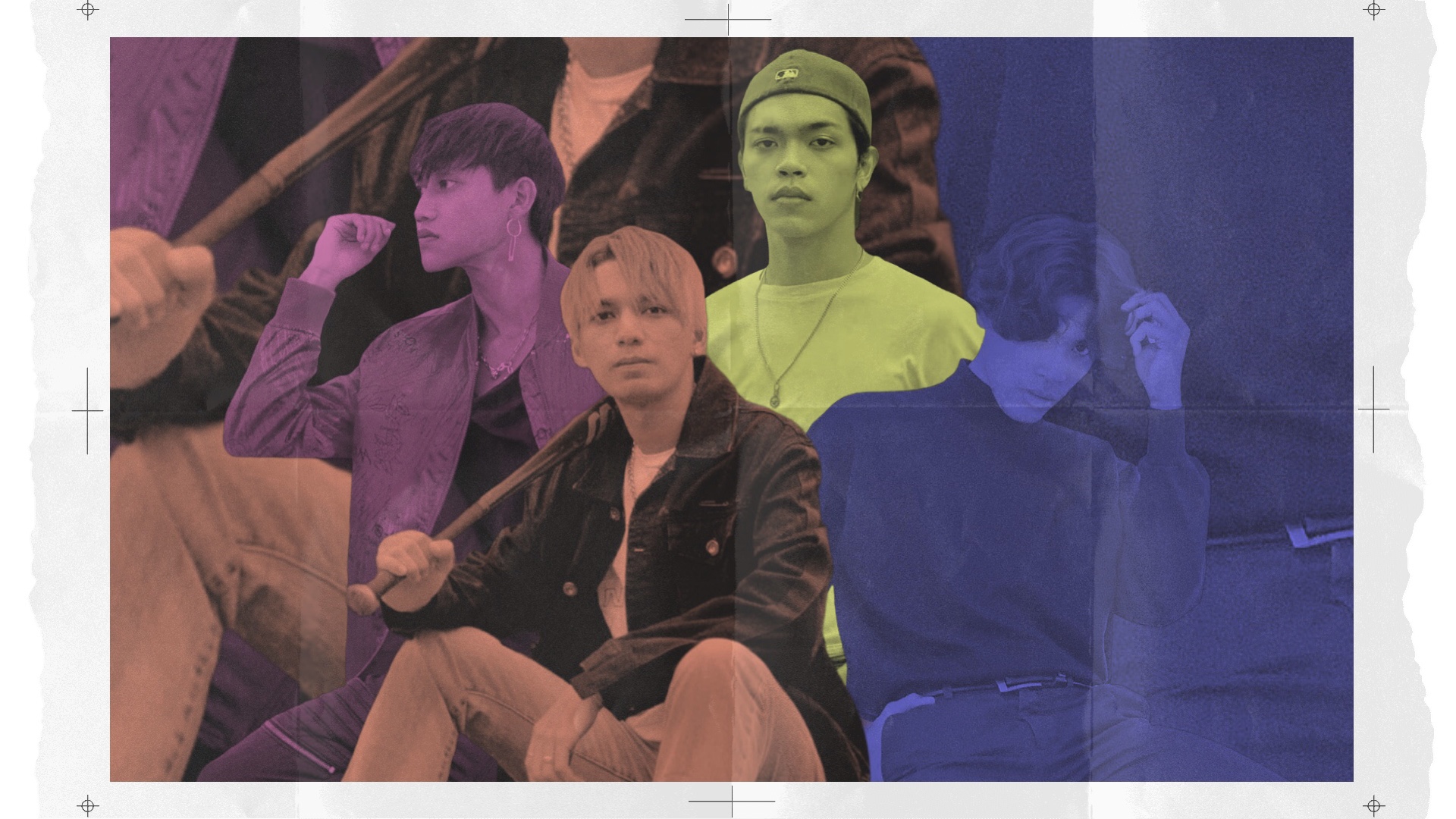 Music has been a huge part in Syazwan's, Arif's, Sha's and Harry's world. With a background in showbiz, these budding stars are accustomed with the challenges they're about to face as they grow bigger. Overall, or simply known as OVA, is the rising boyband that put forth dynamic performances, and with the rise of the streaming platform, the group now has the freedom to unsubscribe from the traditional demands and set the tones on their own terms.
Can you tell us something about each member of the band?
Sha: We work hand-in-hand producing our own music. That said, Syazwan and Harry always have the most creative ideas when it comes to writing songs, raps, lyrics and putting together some smashing beats. Arif never failed to impress us with his powerful singing voice and he usually takes on those keys that are challenging for the rest of us to hit. I'm the main dancer for the group, and I take charge of choreographing.
What is it that you want people to notice, before anything else, about your music?
Arif: That our music is meant to give out positive vibes and drive people to push themselves beyond their limits. Other than that, we just want our listeners to have fun.
You dance and sing at the same time. How do you keep your energy up on stage?
Harry: We work out, focusing on cardio training like running, skipping and swimming because to us these would be the best kind of exercises that help to work on our breathing technique. Other than that, we also work closely with our vocal coach Erul Samah who has taught us a lot on how to control our singing voices while busting our moves.
OVA is among the first boy bands in Malaysia to venture into this new wave of pop music. What makes you move into this new direction?
Syazwan: I think this might be the most hyped music genre at the moment in the global music scene and we feel like it's about time for us to join the other homegrown talents like DeFam, Dolla and VIP.
Some said that M-pop music is duplicating K-pop. What do you say?
Syazwan: I think that's the beauty of creating your own music where the inspiration is limitless. You can get inspired by anything which can be identical as other song makers. However, the end result is individual because you own the journey of the whole in-the-making process. The same thing happens to us. We might have some K-pop elements in our music but if you look at a wider lens, you'll find we have our own uniqueness. Also, wouldn't it be a lot more fun to have a greater choice of music in the local music scene?
In your opinion, do you think the album format is still viable format in an age of digital distribution and shared playlists?
Arif: It is viable but it is a risky job to release a physical album especially at times right now, and usually it only works for the big names. I think for budding talents like us, I would say releasing singles and have them available on online streaming platforms would be a better and safer choice.
What are you currently working on in the studio? Anything exciting you can share with us?
Sha: We just finished filming our dance performance video for our pre-debut single Over All and it's now available on our official YouTube channel at OVA Official. We also will be releasing a Hari Raya song called Raya Vibes. Don't forget to check it out.
Follow OVA on Instagram
This story first appeared in the May 2021 issue of Men's Folio Malaysia.