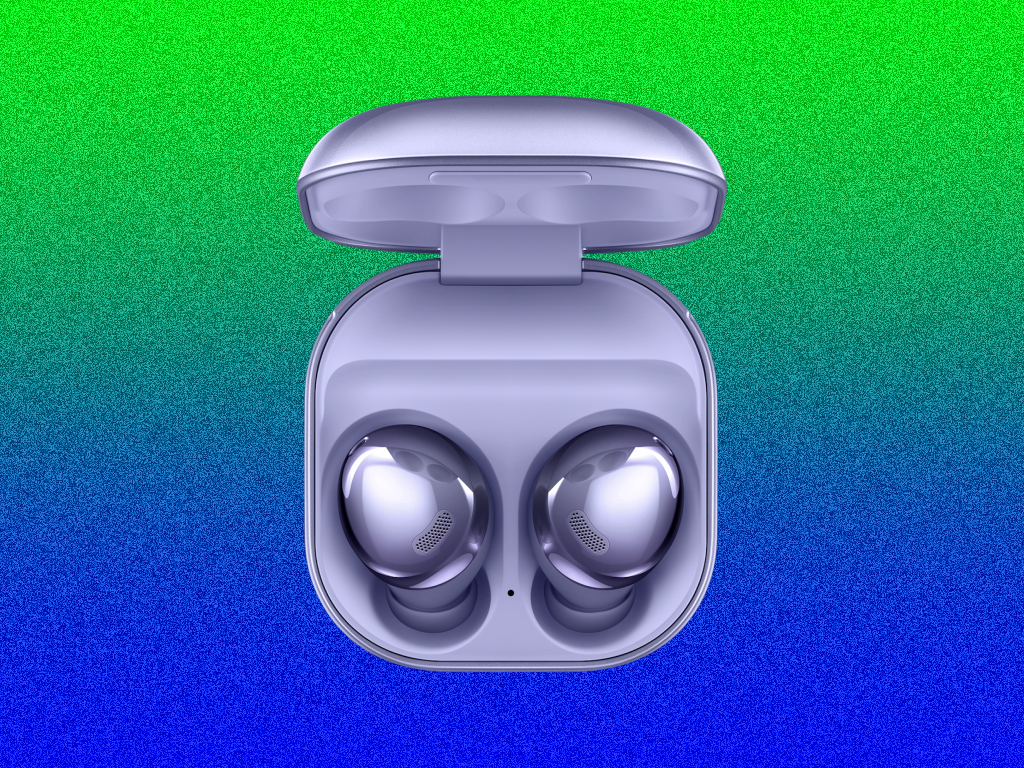 If you're anything like me, have not been a fan or earbuds, the Samsung's latest Galaxy Buds Pro is going to change your mind. First things first, the compact, square charging case with rounded edges can easily fit into the pocket of your jeans, making it easy to carry around. In the back of the case is a USB-C charging port and the bottom of the case has a circular inner ring indicating the wireless charging function. If you're using a Samsung phone, the whole pairing process literally takes seconds. Everything is connected on the Galaxy Wearable app as soon as you pop open the case.
My problem with normal earbuds is usually the fit. While wireless buds are great to listen to, there usually start losing grip once you do more vigorous physical activities. Not with Buds Pro though. I took them out on my daily runs and there stayed securely the entire time thanks to its more ergonomic form. And you don't even have to worry when you sweat a lot or encounter some light rain outside, because the earbuds are now IPX7 rating for water resistance. There are also three ear-tip sizes you can choose from and test them out to ensure that your Buds Pro fit you comfortably.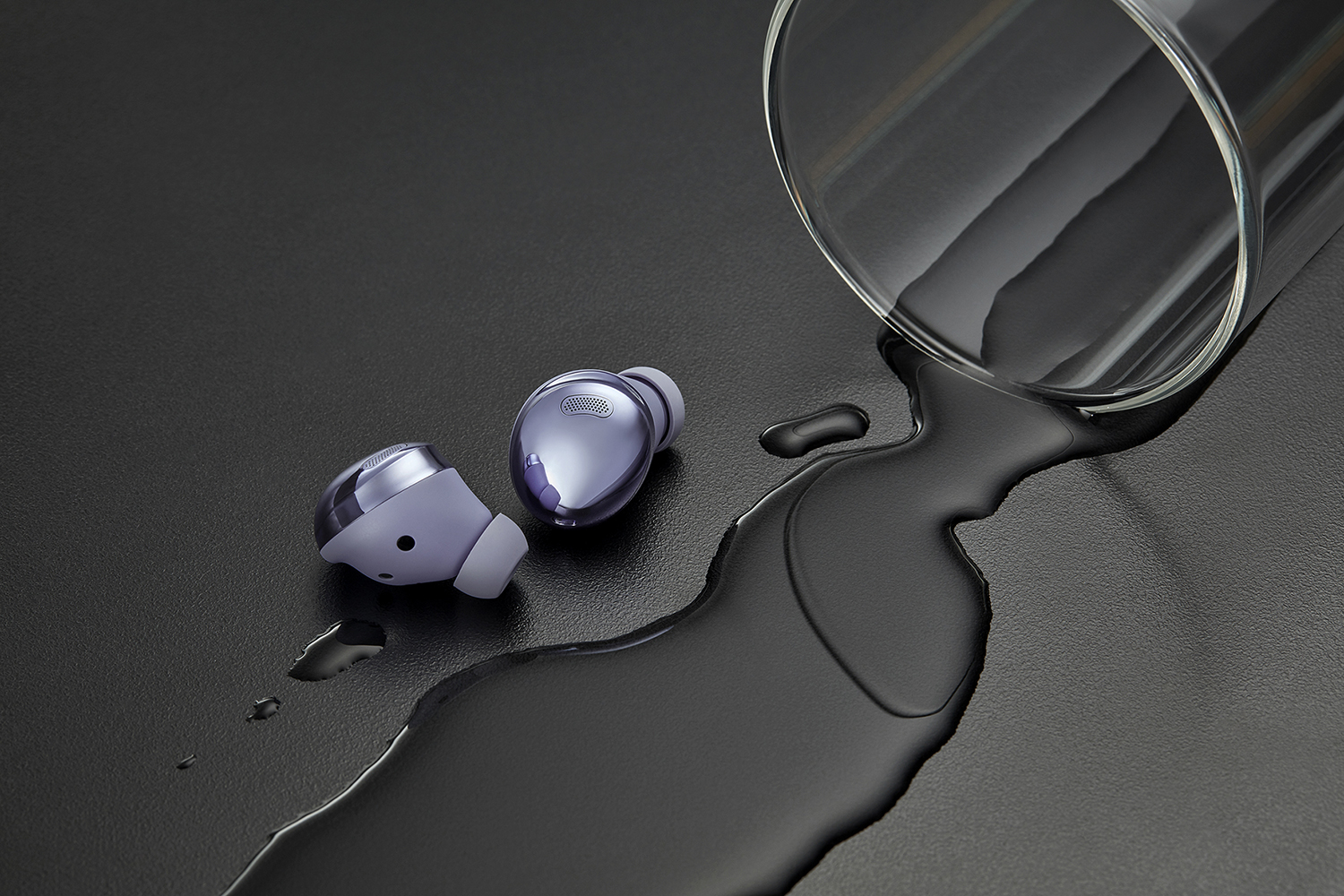 Moving indoors, the earbuds are a great accessory if you have been working from home and sharing a home office space. The Buds Pro's new Active Noise Cancellation (ANC) feature is super impressive and a real step up from its previous generations. Samsung claims that it filters out 99% of background noise, which means you don't have to listen to your other half/partner/housemate's Zoom calls anymore.
Another significant feature is how well the ambient sound and ANC work together to create a better experience.  When you want to hear what's going on around you, you don't need to remove them; there's a function that allows outside sound pass through. There is also Voice Detect mode, which instantly switches from ANC to ambient sound when it hears your voice. For instance, when you're at a café using ANC to block outside noise, tell the barista your order and ANC automatically turns off when you speak.
Now, the most important part of any earbuds is of course how good they sound. The Buds Pro pretty much nailed the audio credentials with a 2-way speaker powering at 11mm woofer and 6.5mm tweeter and sound provided by audio company AKG. Music sounds are impeccable as there are jammed packed with deep bass, clear vocals and rich depth – something you wouldn't expect given the size of the buds. There's also a multi-dimensional sound with 360 Audio settings coupled with Dolby Head Tracking technology.  This feature mimics cinematic sound surround that is great for watching movies.
As for battery life, the earbuds can last for up to 5 hours when the noise-cancelling function is turned on and can be charged 2.6 times in the case for a total of 18 hours. Turn off noise-cancelling and the earbuds last up to 8 hours and up to 28 hours with the case. A mere 5-mins charging will add up to approximately one hour of playback.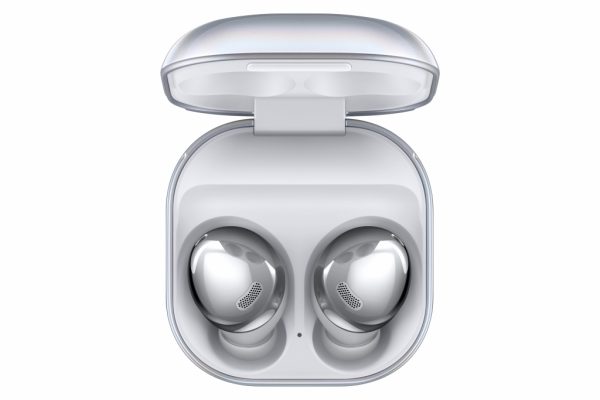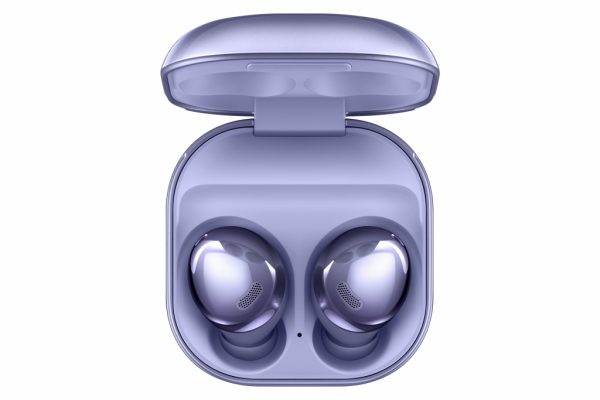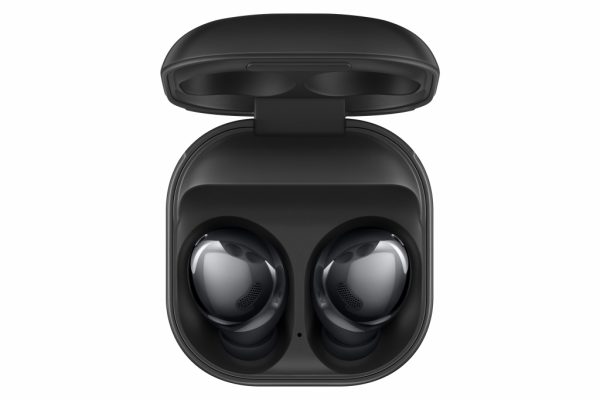 With all the cutting edge headphone technology, Samsung Galaxy Buds Pro is easily one of the best premium earbuds in the market now. Priced at RM799, these are definitely great investment for some amazing wireless sounds.
Find out more at Samsung stores near you.