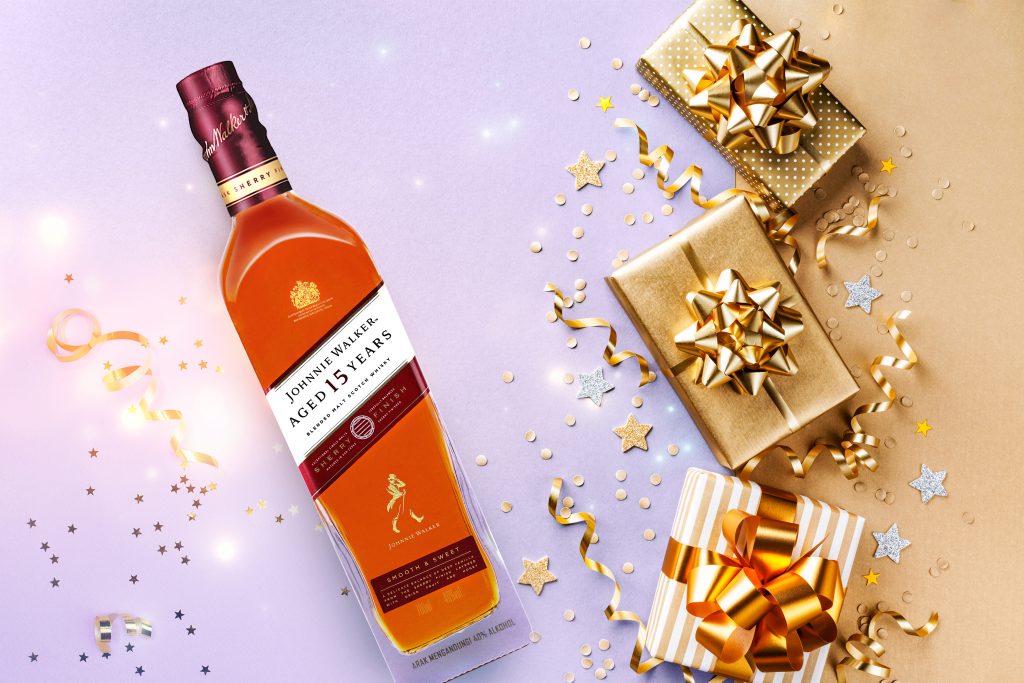 What better way to celebrate the New Year than having an intimate gathering with your beloved one, family and close friends to clink glasses and have a cosy chat. This festive season, Diageo Malaysia wants to indulge us in happiness with their delightful selections, from their classic Johnnie Walker & Sons XR21 to their premium Gold Label Reserve.
Johnnie Walker Aged 15 Years Sherry Finish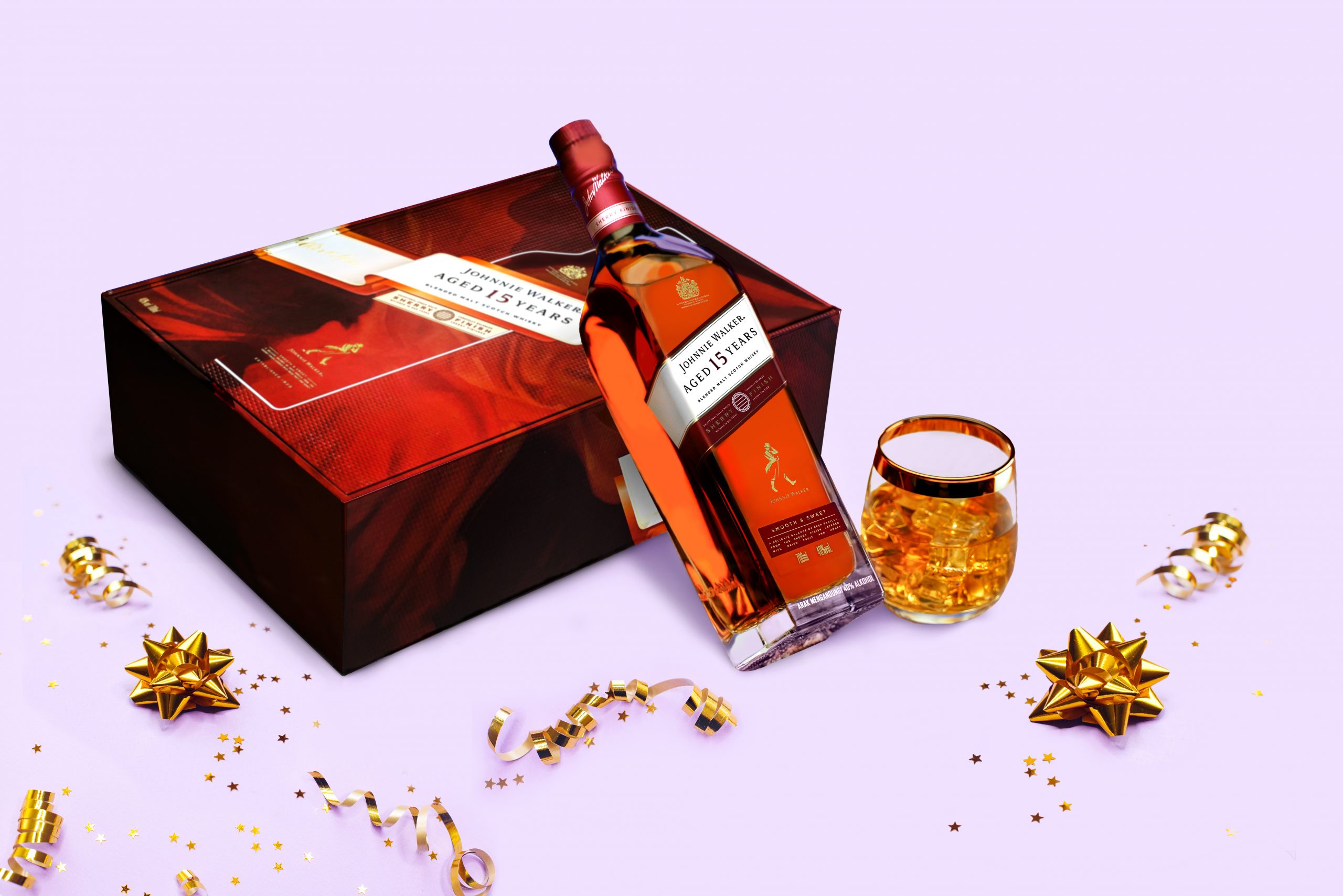 This is the go-to whisky if you are looking for something that blends well with Asian cuisine that you will be serving. The blended malt Scotch whisky adds a touch of candied fruits and floral fragrance to your seasonal feast, completing it with adequate sweetness and depth of flavour. What's more, the festive pack comes with a gold-rimmed whisky glass and pourer that will make your dining table look more presentable.
Johnnie Walker Gold Label Reserve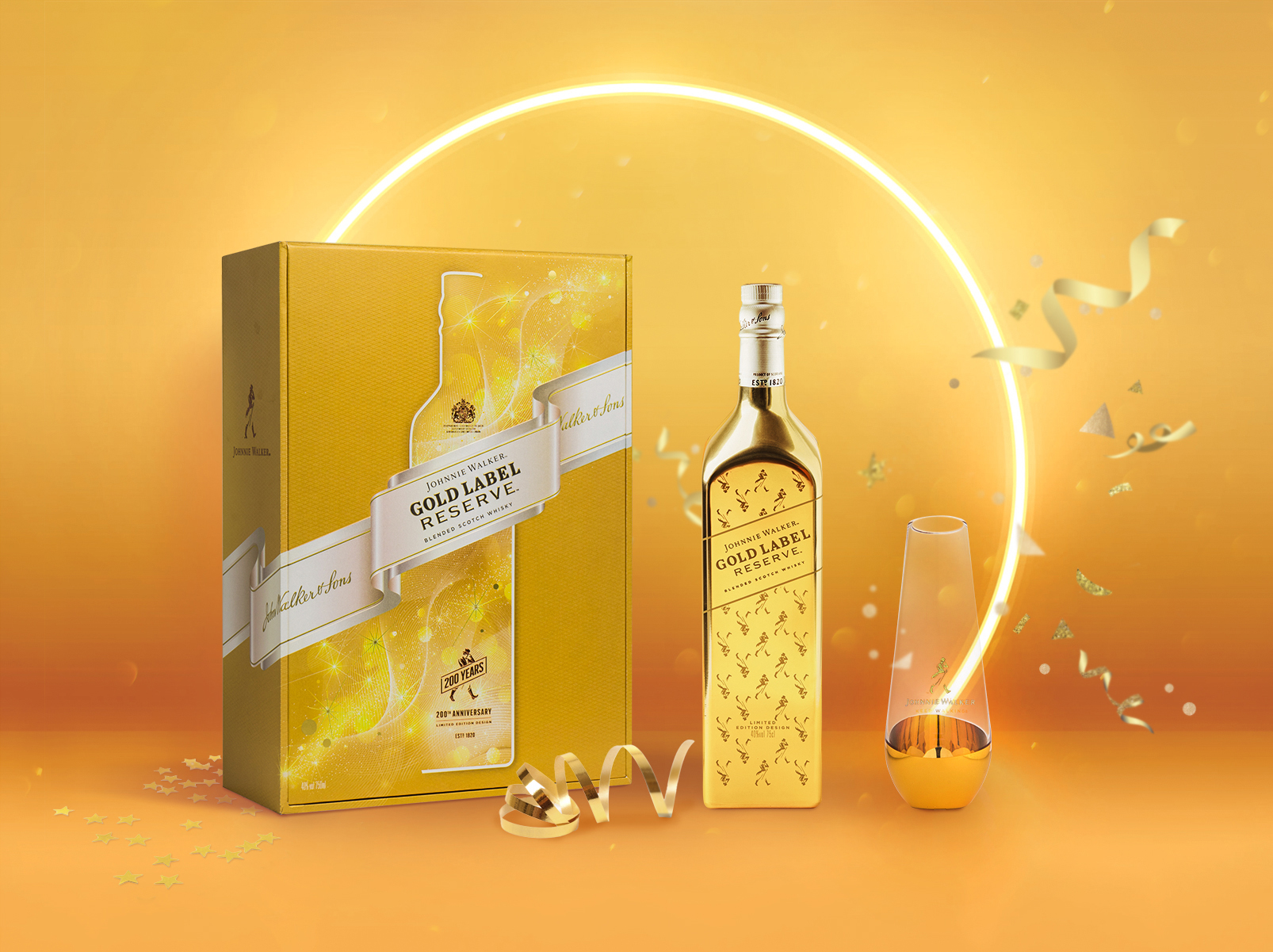 The name is telling. The Gold Label Reserve delivers the less-than-subtle celebration that you need to leave the surreal year behind. Luxuriously rich and pleasantly smooth, the smouldering embers of the West Coast and dark fruit are tempered with vanilla to offer a balanced yet warm taste. To match with the gold-standard craft, the bottle filled with 'golden whiskies' is dyed in striking metallic hue.
John Walker & Sons XR21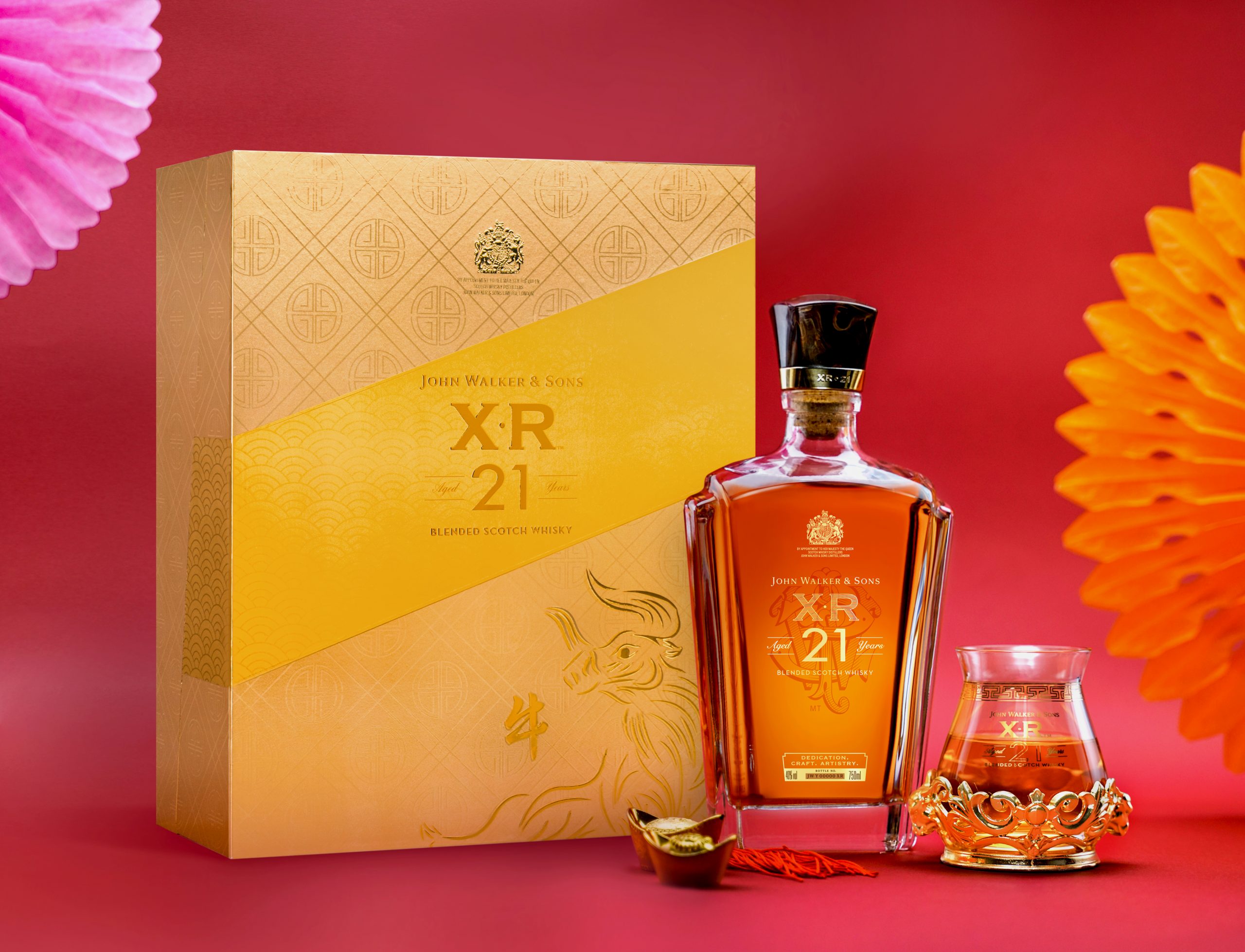 Old but gold, John Walker & Sons XR21 is one of the staples that does not only define classiness but also one that keeps the spirit of Walker family alive. Get ready to fall for the timeless flavour that is steeped in century-old history, crafted with the richness of fruits, toffee, vanilla and golden honey. The festive selection will come with a commemorative packaging marking the Year of the Ox and an emperor-like rock glass with metal coaster.
The Singleton of Glen Ord 12 Year Old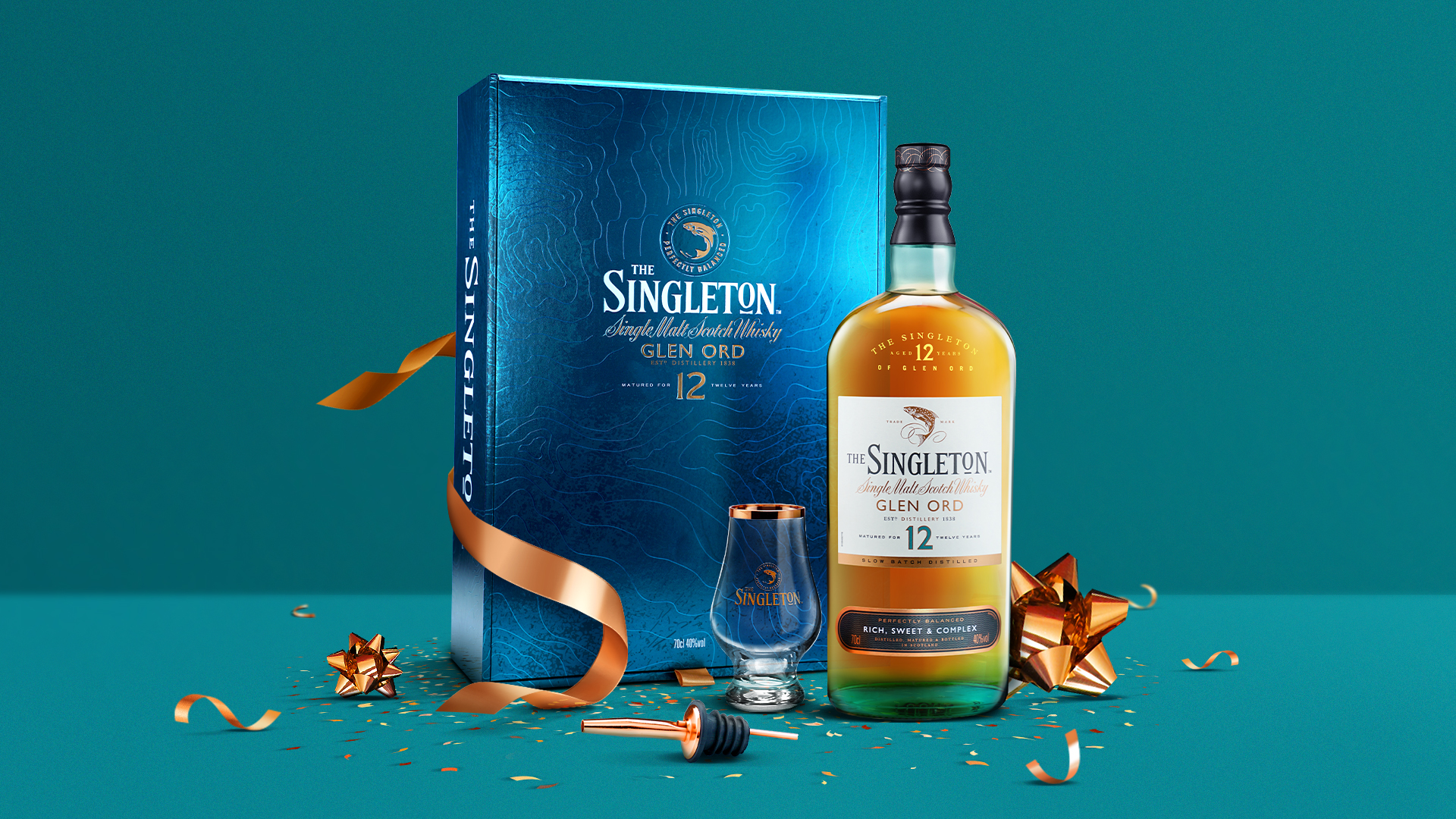 It's full of great taste that gives you joy, what else could you ask for? The Singleton of Glen Ord 12 Year Old lets you wallow in a pleasing harmony of lightly cleansing fruit notes and gingery toasted maltiness with chocolate-melting texture, all that while you sipping it out of your gold-rimmed nosing glass from the festive pack. It also includes a whisky pourer.
The Singleton of Glen Ord 18 Year Old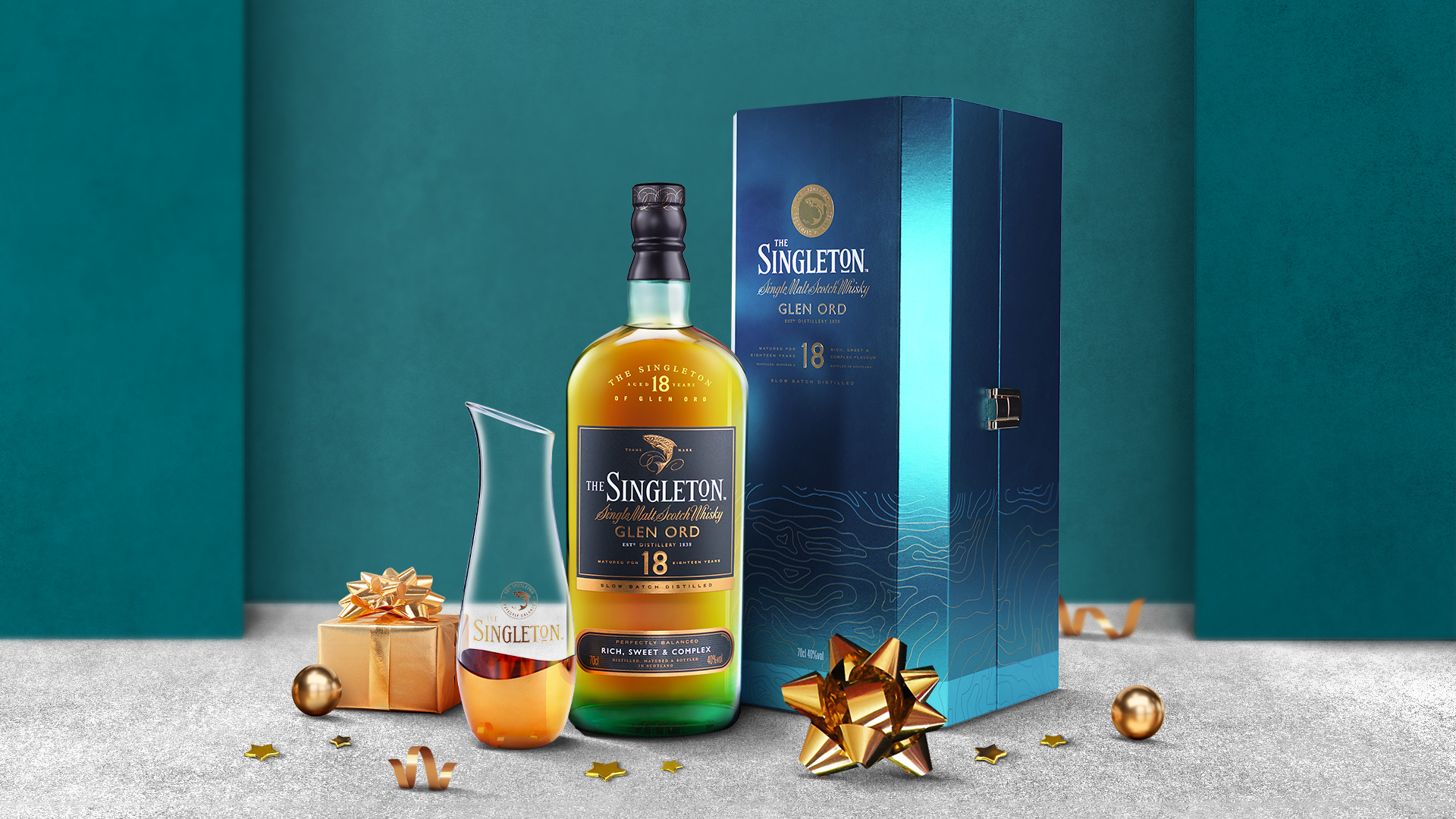 If you are all about the richer, the better, The Singleton of Glen Ord 18 Year Old will not disappoint. Having a deeper flavour, it has a luscious combination of dried summer fruits like raisins and apricots, complemented with a smooth chocolate finish. The festive gift comes with a complimentary gold whisky carafe to elevate your drinking experience.
The limited-edition festive packs by Johnnie Walker and The Singleton are available for purchase on Johnnie Walker Malaysia's Bar on Shopee, Stay Thirsty, Boozeat, Whisky.my and at leading supermarkets such as Jaya Grocer, Village Grocer, Ben's Independent Grocer and Mercato.