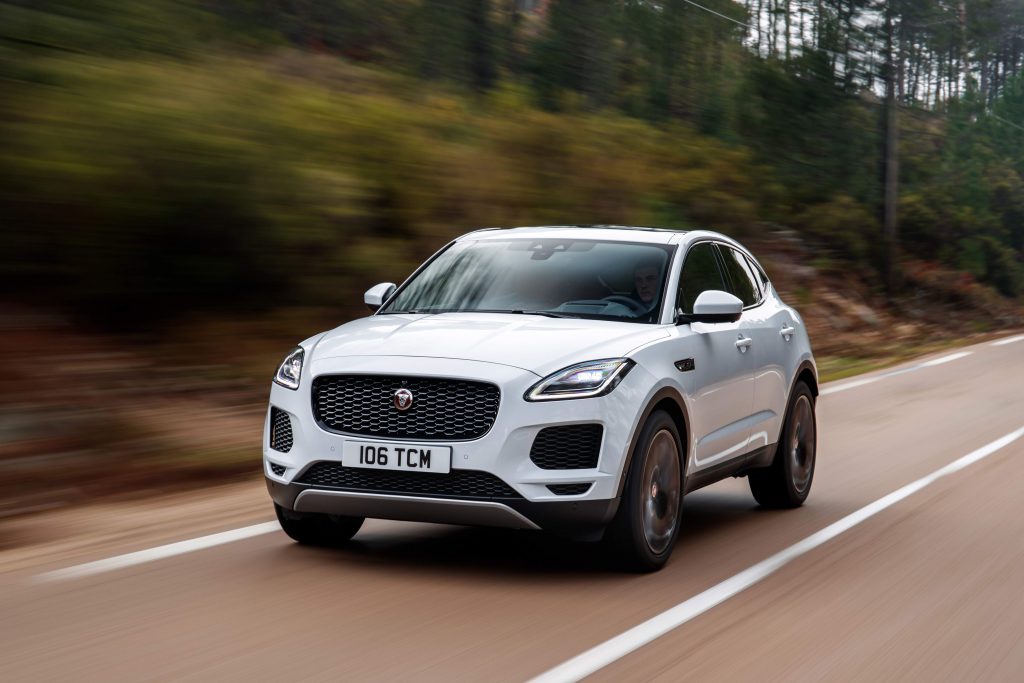 E-Pace is Jaguar's first compact SUV. When it was launched in 2017, it barrel rolled into the record books by completing a 270-degree turn, earning itself a Guinness World Record in the process. In its third year this year, the 2020 model is largely unchanged. But we're saying this in jest. If it's not broken, don't fix it. At this point, you might be wondering something along the lines of how does that all benefit me? And that's a very good question. We could point you to the above and drone on about the E-Pace's achievements over the years, but we won't. Instead, all we'll tell you is why you should consider buying this car.
Let's start with the basics. Competing against Volvo XC40 and BMW X2, Jaguar E-Pace genuinely does have a few aces up its sleeve. Equipped with a two-litre four-cylinder turbocharged Ingenium petrol engine, you can expect a cleaner and agile drive. In addition to having the ability to achieve the century sprint in 8.2 seconds as well as a nine-speed automatic transmission, the new E-Pace has a top speed of 216 kilometres per hour. It feels the happiest in the city, moving quietly at any speed. After driving for a while, I decided that the car and I could become friends. Not only was it smooth zippy ride, but it held its own on the motorway with soft dampers that absorbed road imperfections and isolated passengers. A fine complement to this is the exceptionally light steering. Its handling is particularly noteworthy; throw it into a corner and be amazed as it performs with the gusto of a sports sedan.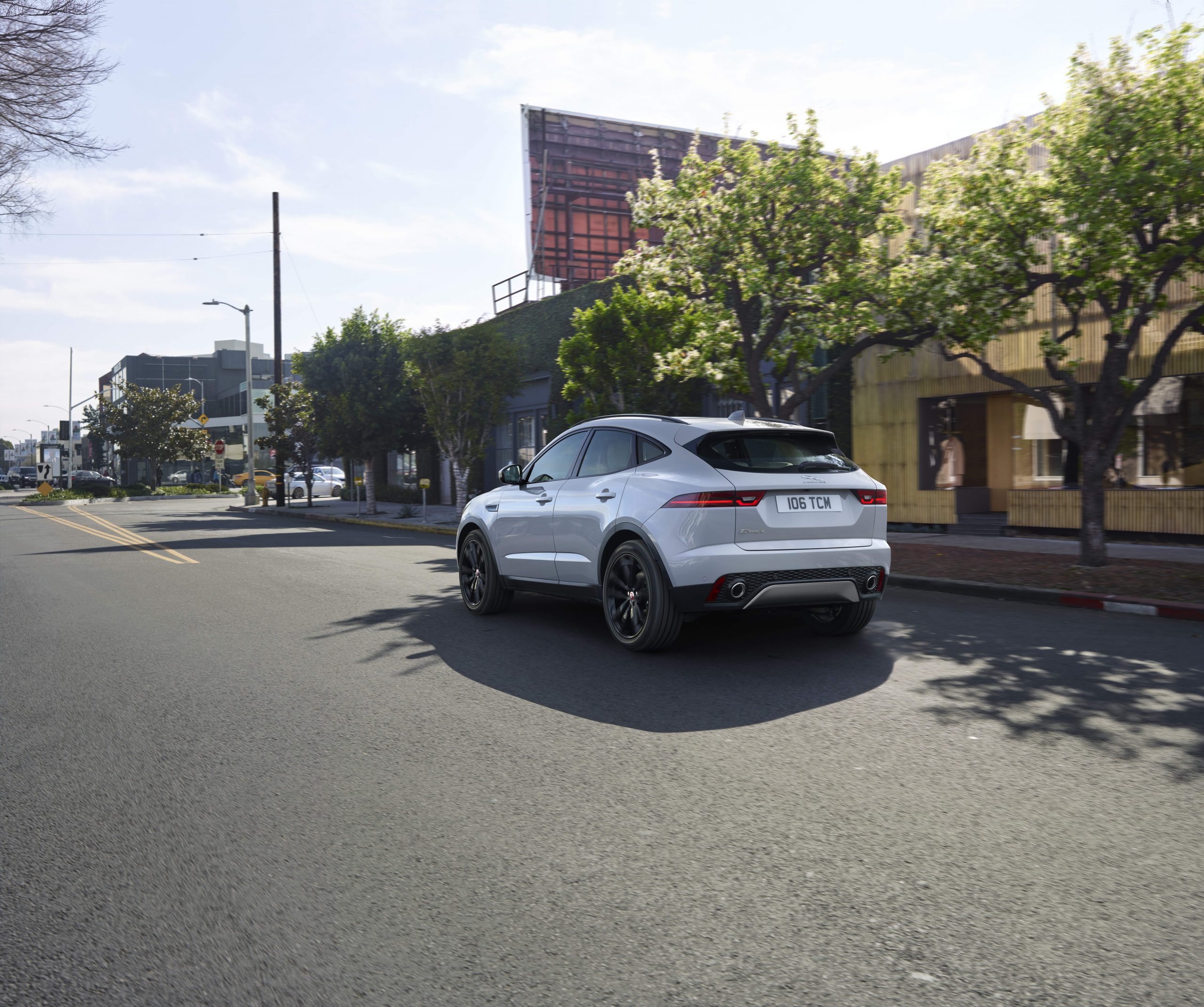 Deemed as the cub of the family, Jaguar created E-Pace with an aim to make a machine that has a real character by taking some key styling cues by its older sibling, the F-Pace. With its sculpted bonnet and muscular rear hunches, you can see the family ties. The E-Pace also shares its underpinnings with the sister brand's Evoque but the British brand has adapted the front and rear suspension to suit its needs. However, to be completely honest, we hope that the British manufacturer had added super-distinctive lines to give it more personality and make it stand out more on its own. That said, it still possesses a striking presence with its sporty couple line, the bold honeycomb front grille, striking headlights and the swoopy roofline.
Inside, everything is very thoughtfully laid out for the comfort of the driver and the passengers. For the updated model, it now comes with Apple CarPlay and Android Auto capability, which were previously optional with the Smartphone Pack. Along with pushing the E-Pace's sportiness, Jaguar has ensured it's a connected drive with the latest-generation infotainment system, including a new 10-inch screen with improved resolution, response, voice control and more apps via the Pro Service system. It has a 4G Wi-Fi hotspot and a 12-volt charger and five USB ports, not forgetting the safety aspect with a stereo camera system enabling AEB, pedestrian detection and lane departure system as standard. It's also equipped with a host of active and passive safety technologies that will keep you and your family safe with six airbags and two ISOFIX points protect occupants while a pedestrian airbag to reduce injury to others.
Furthermore, the new E-Pace is fitted with a self-learning technology that studies the driver's habits. Jaguar's Smart Settings allow the vehicle to recognise the driver either via the key fob or the smartphone. With that, seat, climate, and infotainment system will be adjusted according to the driver's preference. Fun fact: up to eight profiles can be stored, allowing your loved ones and friends to have their preferred settings automatically recognised too.
All in all, the E-Pace might be the smallest Jaguar car which seems to fall short in refinement and ride quality compared to its rivals, it certainly makes up for it in performance and a reasonable price tag of slightly over RM400,000. If you're looking for a driving dynamic champion with serious performance, the 2020 E-Pace will serve you well.
This story first appeared in the November 2020 issue of Men's Folio Malaysia.