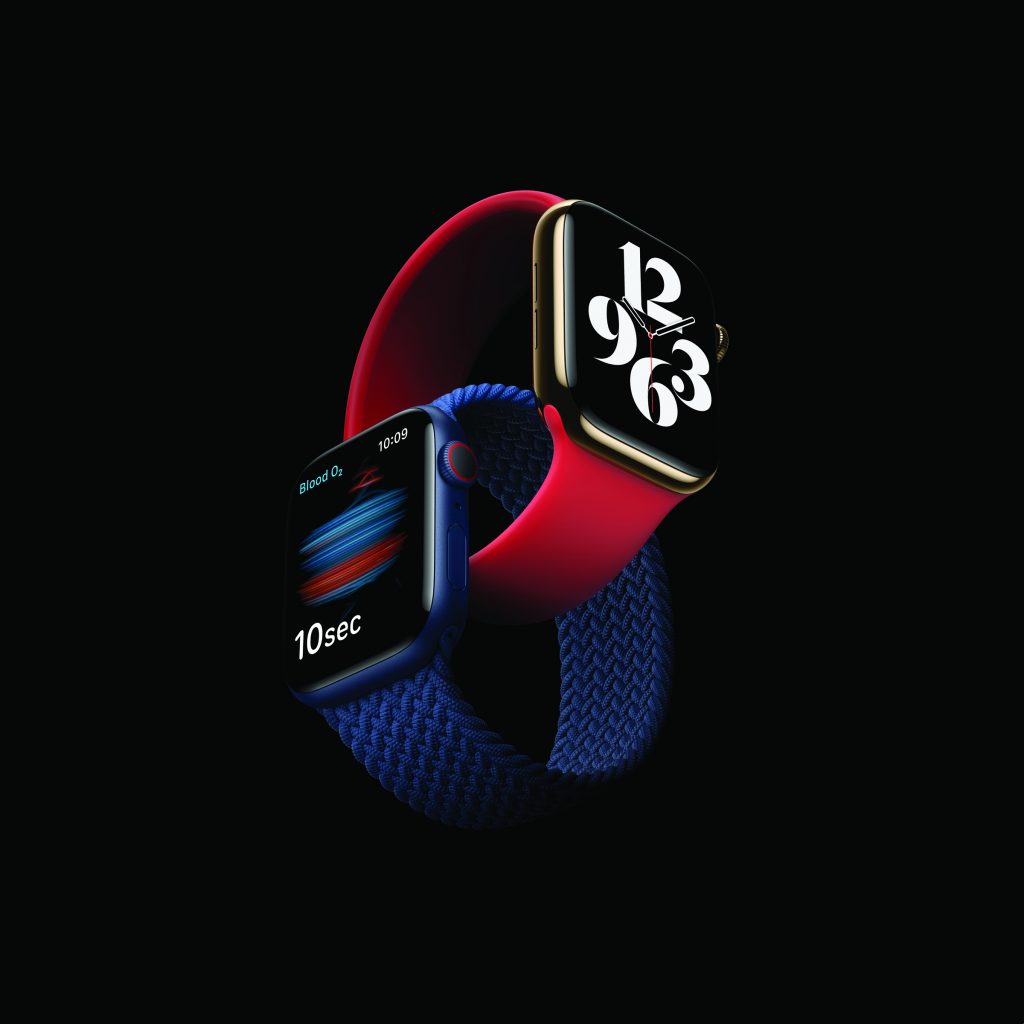 Apple Watch Series 6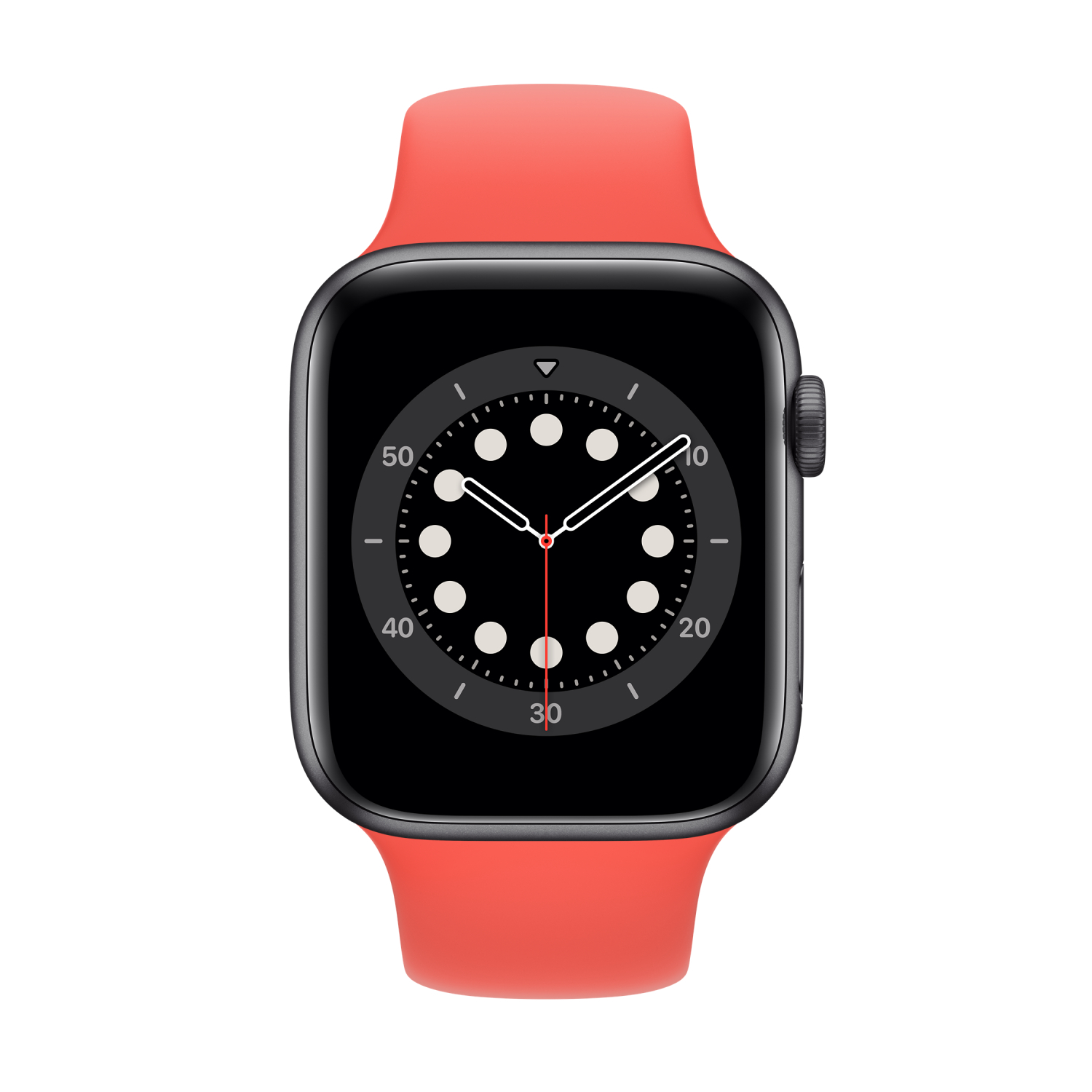 Besides boasting the same rounded edges, digital crown and power button as that of its predecessor, the Apple Watch Series 6 is equipped with a dual-core processor based on A13 Bionic in iPhone 11, the latest S6 chips that offer faster and more fluid performance. On the rear side, the watch features a new sensor that measures oxygen saturation (also known as SpO2) in the blood for better understanding of fitness and wellness. In order to ensure accuracy, four LED clusters and four photodiodes are used to measure light reflected back from blood. All data are then accessible via the Health app. The watch offers faster charging, which can be fully recharged in 1.5 hours, and noticeably improved 18-hour battery life that's not only sufficient for tracking workouts both indoors and out, but also handling features such as blood oxygen recordings and tons of notifications.
Comfortable on the wrist, it has a range of strap options, such as the Solo Loop and Solo Braided Loop, which are stretchable bands without a buckle or clasp that stretches. The latest WatchOS 7 introduces some useful tools, including the Apple Watch sleep tracking as well as a slew of new watch faces.
Samsung Galaxy Watch 3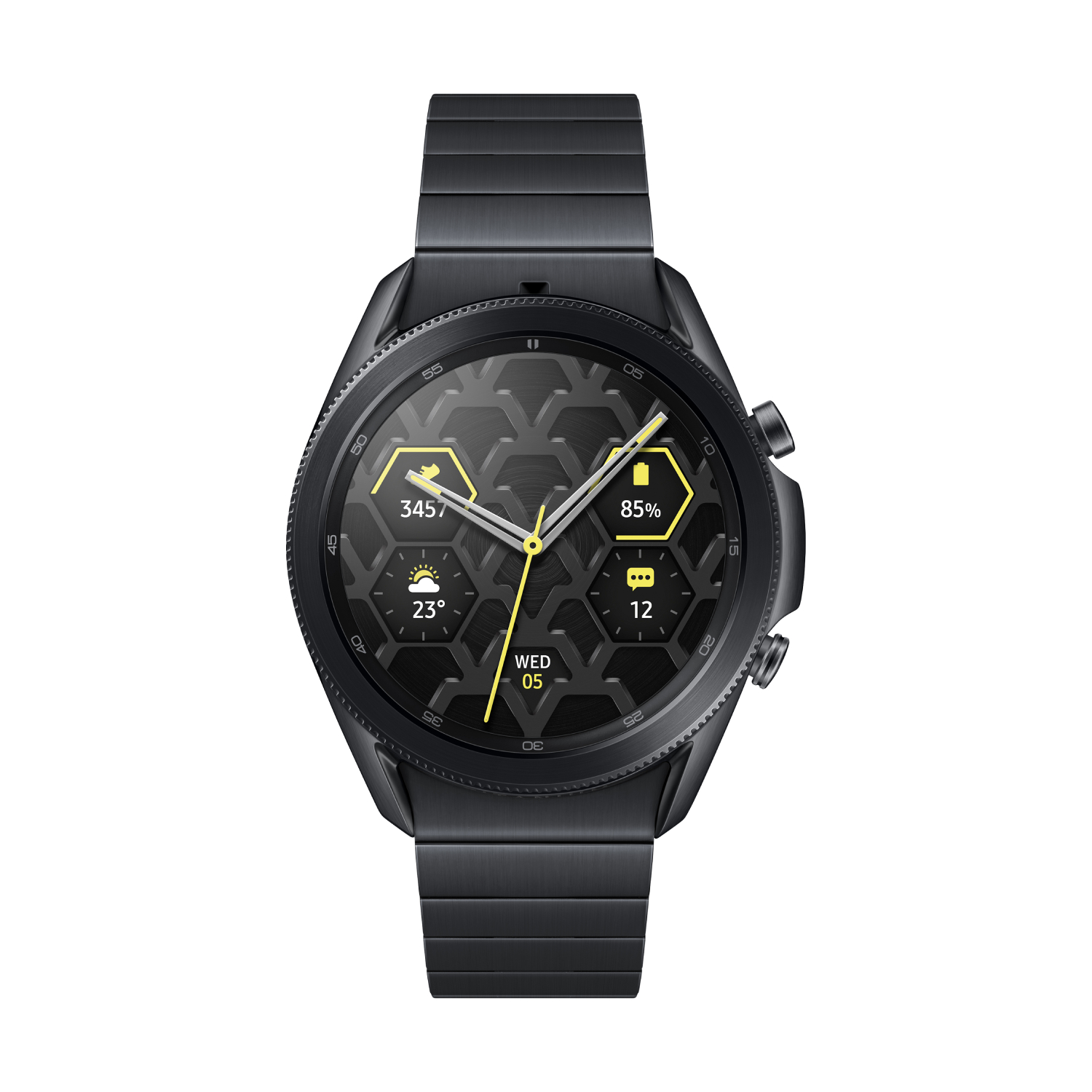 Following Samsung's practice of fashioning a smartwatch to appear similar to a traditional watch, the Galaxy Watch 3 is a slim, attractive circular watch that's only 11.1mm thick and 53.8g in weight. In addition to top-notch materials such as stainless steel and leather, for the first time, Samsung introduces a titanium model, giving the watch a design that is elegant and lightweight – yet durable.
The time-defying aesthetic is matched with a crisp and bright 1.4-inch screen which adjusts well in low and bright light. With the rotating bezel, wearer can toggle between widgets, open apps and scroll through notifications on-the-go. Beneath the surface, it's packed with comprehensive health as well as fitness and wellness features, including BP and ECG readings and capabilities like SpO2 tracking, heart-pumping workout programmes and good sleep management.
Huawei Watch GT 2 Pro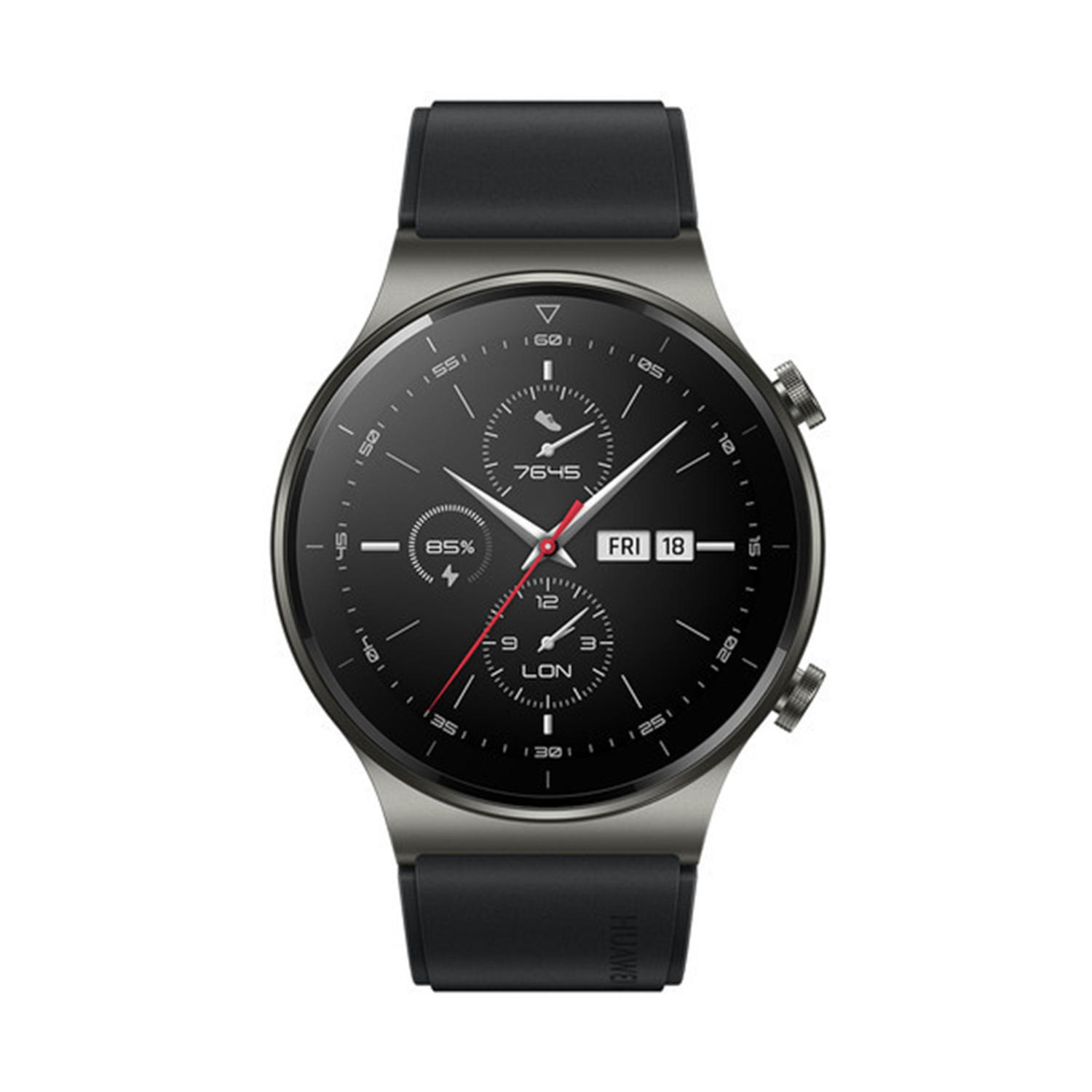 Huawei Watch GT 2 Pro is one stylish model which does a remarkable job of marrying a sapphire surface on the dial, a sleek, light titanium frame and ceramic back with either a leather or silicone straps. While it might not look like a watch to exercise with, it does offer comprehensive health and fitness tracking features such as running, swimming and cycling as well as golf and ski, among more than 100 other workout modes. It also has the SpO2 measuring sensor for wearer to detect the level of oxygen in blood, not to mention sleep and all-day stress monitoring and heart rate detecting functions so to provide the highest level of care.
 This story first appeared in the November 2020 issue of Men's Folio Malaysia.