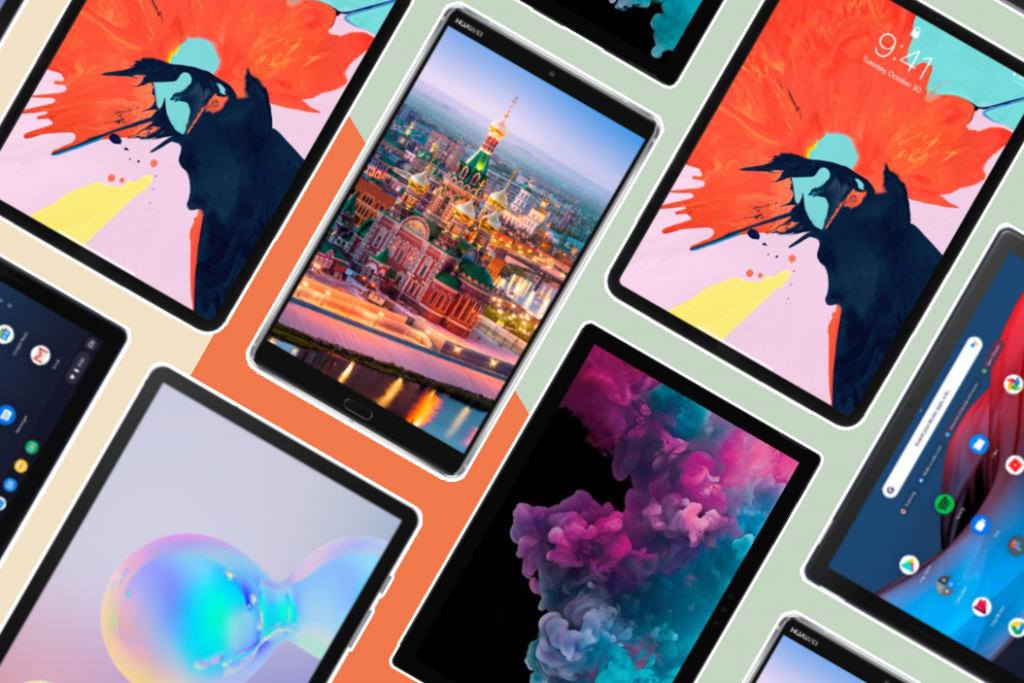 It's undeniable that tablet is now having its own standard and you might be surprised that it is almost at the same par as any personal computer or notebook in the market. As 2019 is coming to its closure, we list down the top 5 tablets that we think you should consider getting them to boost your productivity for the upcoming 2020.
Best for creativity expression: Samsung Galaxy Tab S6
The latest Samsung Tab S series, Galaxy Tab S6 lets you express your creative flair. The slim and sophisticated S Pen is the best stylus that you can ever imagine.
It's not just an instrument that helps you draw or write effortlessly, and with the advanced remote-control functional, you can intuitively take pictures and videos or control the multimedia content without having the tablet in your hands. Taking notes also has never been easier with this device.
The intelligence Samsung Notes converts your handwriting to digital text and exports to formats like Microsoft Word and PDF. The ultra-wide camera works fluidly with the Neural Processing Unit to produce phantasmagorical photographs, making them look like they are taken by a pro. www.samsung.com
Best for entertainment: Apple iPad Pro
Every tech geek would have expected this. iPad Pro is the largest and most powerful tablet we have ever seen from Apple. Indeed, the 10.2- or 12.9-inch Liquid Retina display is a real beauty, while the spectacular A12X Bionic processor is a technical marvel, seamlessly crunching through any task you throw at it.
Engineered with a Face ID unlock system, iPad Pro keeps your sensitive personal information safe and secure. Apple also added a new woofer and tweeter pair in every corner to deliver a wider stereo sound for high fidelity, cinematic audio experience.
The only drawback is the price. But then, for a magical piece of advanced technology, why not? www.apple.com
Best for productivity: Windows Surface Pro 6
The Surface Pro 6 is by no means the most powerful two-in-one hybrid on the market. But if you're looking for a tablet that can handle most tasks at ease, this one is a clear winner. The device comes with Intel Core i5 processor that works smoothly with most apps and with plenty of storage under the hood, there's little chance that it will fall short of storage space.
Aside from that, the Surface Pro 6 is equipped with Wi-Fi: IEEE 802.11 and Bluetooth Wireless 4.1 which deliver fast Wi-Fi connectivity and solid Bluetooth performance, making wireless or cloud file transfer a simple job.
In addition, this machine can last for about a day of regular use such as surfing the web, typing up documents and using programs before it needs to be charged. www.microsoft.com
Best for gaming: Huawei Mediapad M5
If you have been looking for a perfect tablet that provides you excellent gaming experience, this is the one you want. The latest model of Huawei MediaPad, M5 is powered by an octa-core HiSilicon Kirin 960s CPU processor, allowing it to operate twice (if not three times) the speed of other high-end Android tablets currently available in the market.
Due to that, this device is compatible to run almost all heavy games without any weird and annoying crash. The 2K high-resolution display operates Huawei ClariVu in which uses intelligent algorithms to adjust unclear frames or drops in contrast ratio to deliver a better viewing experience.
To ensure vast and extensive experience while playing games, the dual speakers are engineered with powerful Smart-PA amplifiers to produce flawless 3D surround effect. www.consumer.huawei.com
Best for multitasking: Google Pixel Slate
We tried other premium tablets and compare its capacity in performing many tasks at once, and this one made our list of top choices. Google Pixel Slate supports Android apps and runs Chrome OS with a toting Intel hardware inside it.
Together, they give you an impressively expeditious and smooth performance even when multiple heavy applications are launched at the same time. The split-screen functionality allows you to write in Google Docs while surfing the web or reply to emails while watching videos on YouTube.
Furthermore, even if you're offline, you can still access, organise account and draft emails through Gmail. Once you are connected to the internet, your messages will be delivered, and your Google Account will be updated. In a nutshell, this is a powerful device that should be considered integral and necessary for the modern lifestyle. www.google.com
This story first appeared in the November '19 issue of Men's Folio Malaysia.