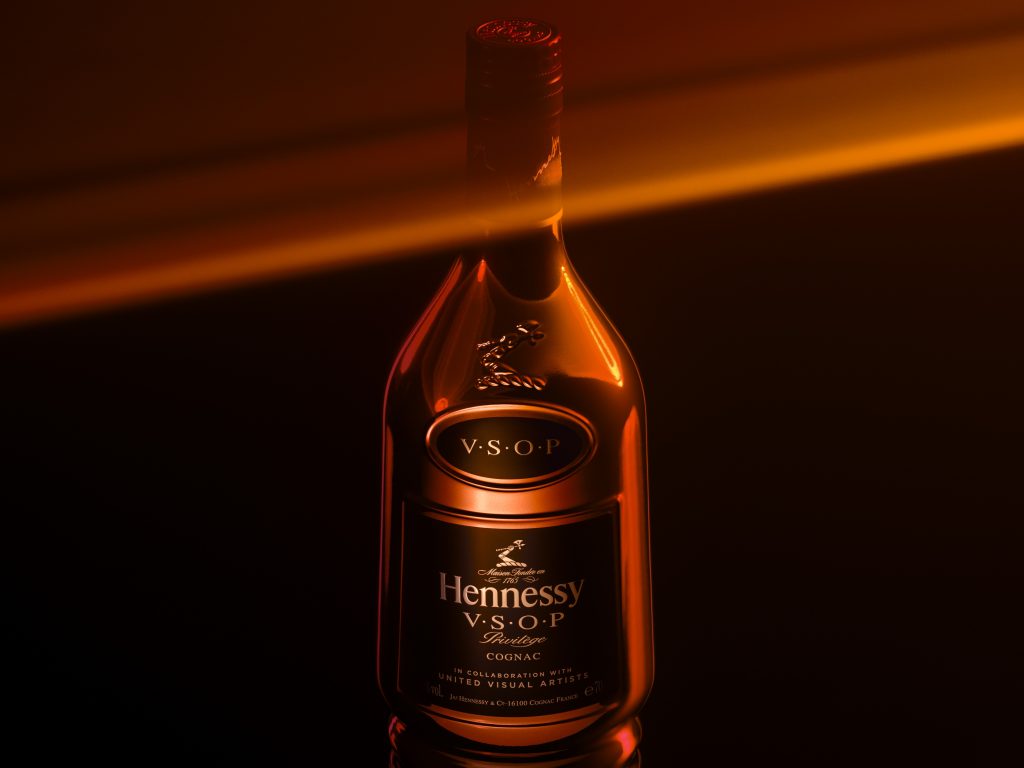 For this project, the United Visual Artists collective makes their debut in the world of Cognac with Hennessy. The artistic team has composed an experience that is inspired by the Hennessy V.S.O.P Privilège creation process.
By visiting the Maison Hennessy, the founder of United Visual Artists, Matthew Clark, and his associate, Maximo Recio, were struck by the synergies between their artistic process and the Hennessy Master Blender's craft and they realised their explorations of time bond with the craftmanship of Hennessy's art.
Adopting the inspiration of the blending process of Hennessy V.S.O.P Privilège, United Visual Artists created an artwork that reflected the concept of "time blending" through the perception of light and sound unfolding at great speed, as a form of metaphor for the combination of different eaux-de-vie which belong to a particular time in history.
Masterfully combined, shifting beams of the light blend as volumes of colour, while multiple individual sounds are perceived as a major chord. A state of constant flux appears as a harmonious whole referring to the blending process of Hennessy V.S.O.P Privilège.
"Harmonics" reveals a sense of wonder, transporting Hennessy V.S.O.P Privilège from its usual material setting into an entirely new dimension. A composition of light arcs combines to create sculptural forms, continuously drifting in and out of harmony.
Hennessy V.S.O.P Privilège in collaboration with United Visual Artists will be available at selected retailers from 3rd of August 2020 onwards.