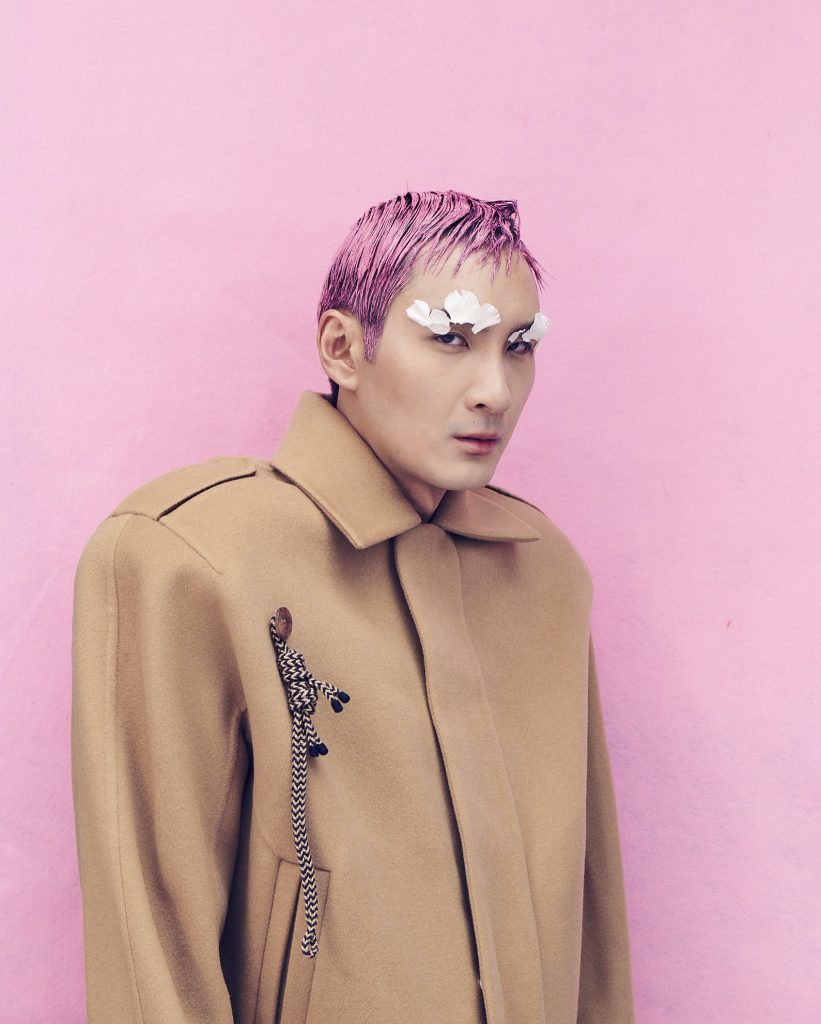 Loo knew he wanted to become an actor after watching Hong Kong actor Louis Koo in the A Step into the Past series. He was 12 then and thought how exhilarating it would be to play different characters as a career. His family wasn't keen about the ambition, discounting it as a mere phase of idolisation. Although deep down, Loo knew that he wasn't just inspired by Koo's determination and work hard to achieve success, but also his willingness to give back to the entertainment industry as well as his country.
He started taking acting seriously in 2016 when he went to China to model before getting invitations to partake in various Chinese variety programmes. It was then that Malaysians began to be curious about who Cedric Loo was. When he came back to Malaysia, he received casting calls and went to a number of auditions – which were as far as they went.
"I faced many obstacles trying to pursue my dream; a lot of people including relatives told me that I was wasting my time; a lot of people questioned my acting skills," Loo says. A natural born fighter that Loo is, he refused to give up, turning the negativity into positive motivating energy, and eventually landed his first major role in the Malaysian Cantonese language film Amazing Spring that opened in 2019. "I always say to myself 'You only live once.' I don't want to look back and regret not chasing after what I want. Instead, I want to be somebody who may have gone through a bad experience but lead an inspirational life that encourages people to live life to the fullest."
Early this year, Loo's second film called Fight Lah! Kopitam hit the big screen. The vigorous workout regime which he had to go through for the role wasn't that much of a challenge. "I'm an active person. I love playing sports like basketball, diving and surfing. For my training, I often start with basic cardio like running on the treadmill and skipping rope. And then I continue with weight lifting, focusing on one muscle group a day." The film received commendable reviews overall.
We ask who Loo considers to be a true mentor? "Film director Nick Wong. We started as friends. And the we became enemy; I hated him when I was shooting Amazing Spring. Now we've become good friends and hopefully good business partners in the future," he says, laughing. "Nick taught me how to be more than just an actor. He toned down my arrogance, helped me earn respect from my colleagues, and for that, I'm grateful."
The more time you spend with Loo, the more you realise how passionate he is with acting. "It's a form of art: you need to understand why you act and portray a character a certain way. It involves spending a lot of time on research and practice before shooting starts. It's unique because different people will have different understanding, and therefore have different perspectives and breakdowns of a character. The more you ask 'why', the more natural the performance; when you get into the mind of the character and reach the stage where it isn't acting anymore," he says. "For me, as an actor, it's important to remember to be grateful to everyone around us because you're part of a team that works around the clock – and behind the scenes – so that the you can shine in front of the cameras," he goes on to say.
Loo is far from satisfied. He wants to thrive aboard too. "When I was young, my dad would watch Ninja Turtles, RoboCop and Transformers with us. He would also buy my brother Fabian and me the action figures," he says. Back in those days, iPads didn't exist so the siblings resorted to the good old imagination with their role play. "We channelled our creativity. I'd play the superhero – like Spiderman, Batman or RoboCop – and Fabian the supervillain, in a scene we came up with and then we would swap. In retrospect, it was quite good for learning about character development, although I always liked playing superheroes [laughs]. The whole superhero obsession was firmly ingrained in my mind. I'm a hardcore Marvel fan, so it'd really be a dream come true if I get to play one of the characters, any of them from the Marvel Universe."
Loo has a few projects in China that have been postponed due to Covid-19. As for now, he's shifting his focus to starting a digital marketing agency as well as a fashion brand, both of which he plans to officially launch this year.
Read the full interview feature with Cedric Loo and see his full photoshoot with us in our latest Men's Folio Malaysia June/July 2020 issue, now out on newsstands, bookstores and online via magzter.com.
Credit: 
Words & Fashion Direction: John Ng; Photography: Chintoo; Styling Assistant: Syazil Abd Rahim & Nawaf Rahman; Hair: Garrie Sim; Grooming: Cat Yong