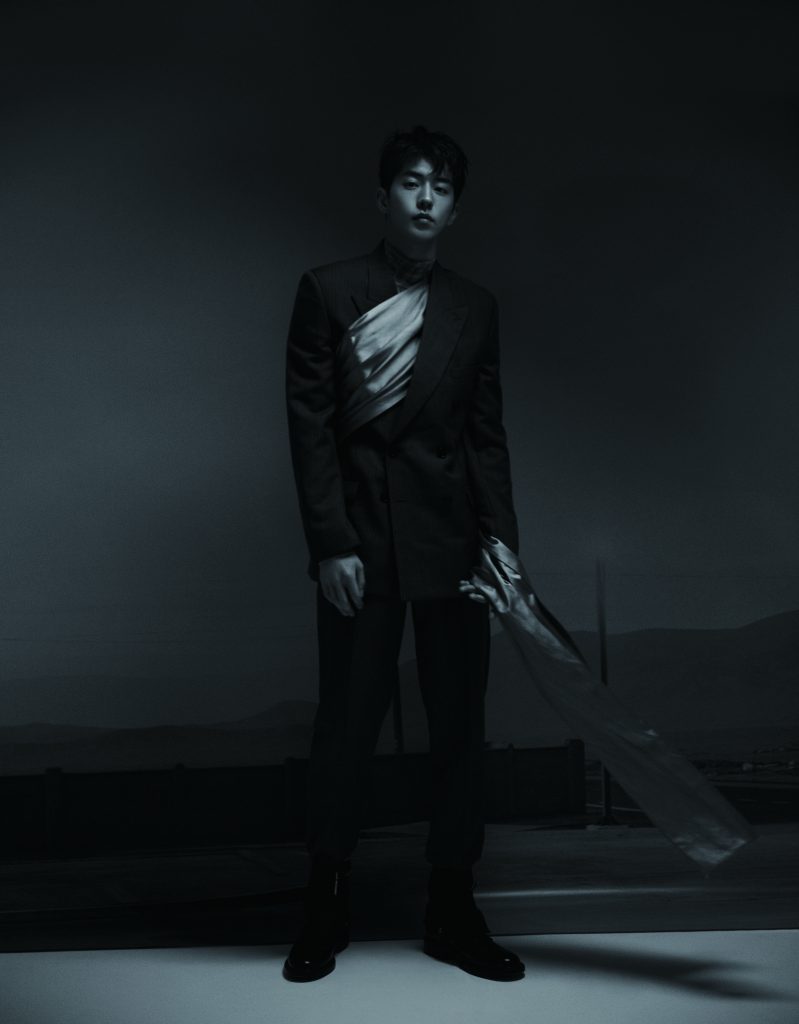 Most Korean actors (if not all) have never failed to steal every K-pop lover's heart and Nam Joo Hyuk (@skawngur) is one of them. But looking at his figure, charming and proportionate face, and flair in fashion, acting and modelling we think we understand why he has all the love.
Dressed in Dior Men on our October 2019 cover, Nam Joo Hyuk expresses his amazing journey in modelling, acting and his passion in fashion.
How did your modelling experience help you in your acting career?
They may have parallelisms in the sense that I have to concentrate in order to showcase all the different aspects of myself. Other than that, I think modelling and acting are just too different to relate to each other. There are always differences in terms of the way of expressing myself on the runway and onscreen. So, it's a constant learning process.
Which character is the most challenging in either a movie or a TV drama you have done so far – and please elaborate?
For me, every work I have taken part in so far was challenging. Every time a new role is given to me, I need to take time to be the character, and at the same time make an effort to connect with the audience through the character naturally. That's why I've always accepted those challenges. Now, I'd like to show them the best part of me while continuing to look for different methods that allow me to express myself in my best capacity.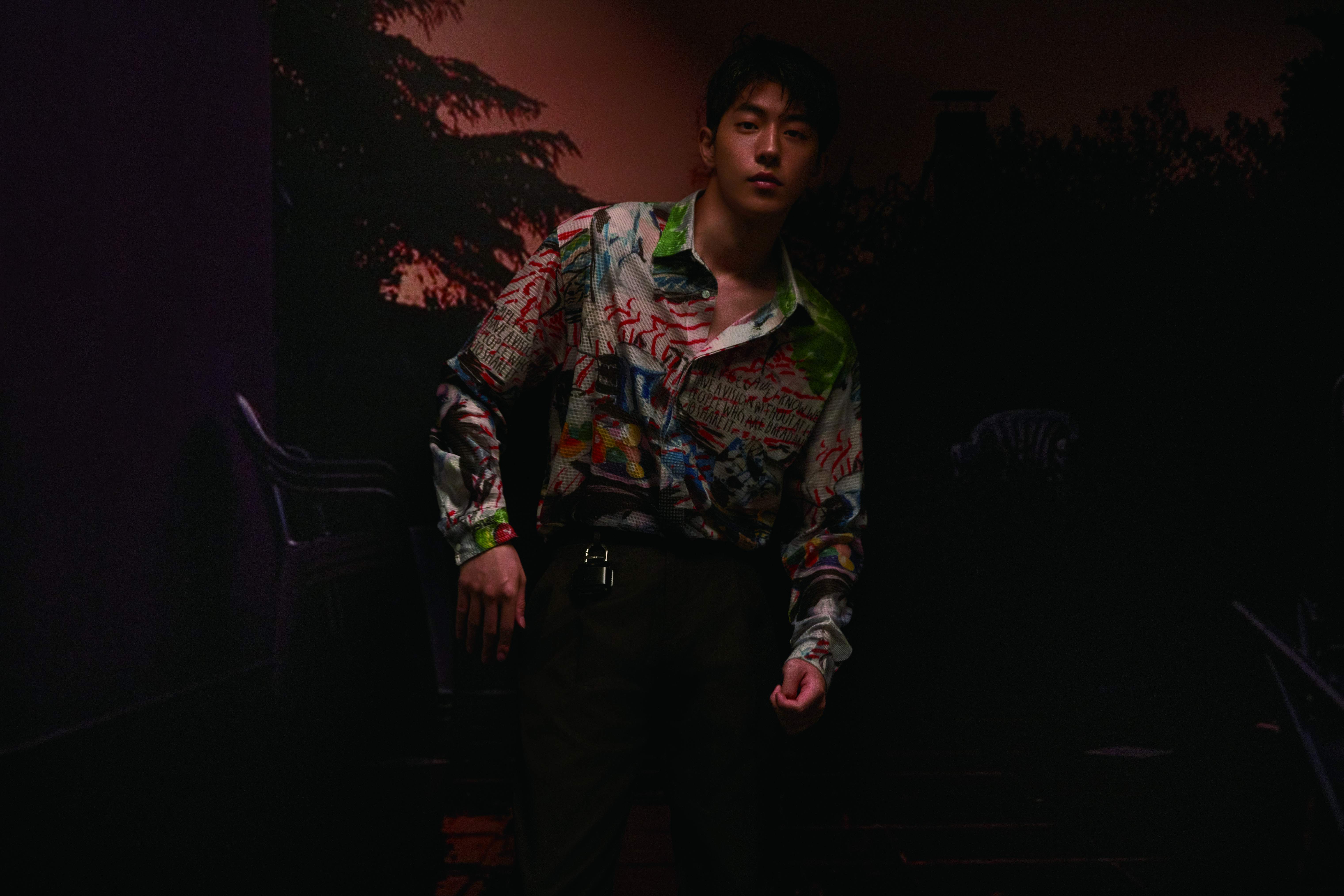 Can you tell us some behind-the-scene stories about your most current TV drama Dazzling (눈이부시게)? If you could time travel just like in the drama, where and when would you travel to, and what would you do?
Among all the teams I had the chance to work with, it was the Dazzling team with whom I got together the most after work. So we all felt comfortable with each other and shared good energy as well. One more thing that was very special about the drama was that there were many cameras used for the filming. Usually, the number of cameras ranges from four to six or seven. So with more cameras, the scenes can be filmed at various angles, and are well-balanced as well.
And if I could actually time travel, I'd like to go see myself 10 years from now; just curious to know how I'll be living and what kind of thoughts I'll have by then.
Your acting in the movie The Great Battle (안시성) turned out to be a great success. What was the most unforgettable experience in the making of the movie?
The Great Battle was my debut film, so I felt very nervous and even overwhelmed by the fact that I was working with great colleagues. But while I was trying to do my best not to cause any problem, they always encouraged and supported me, giving me courage and confidence. Actually, the whole experience taught me a lot, and it was so intense as well. Because of that, it felt more special to me. It was simply an unforgettable experience for me to have met all those amazing actors, actresses, and precious staff.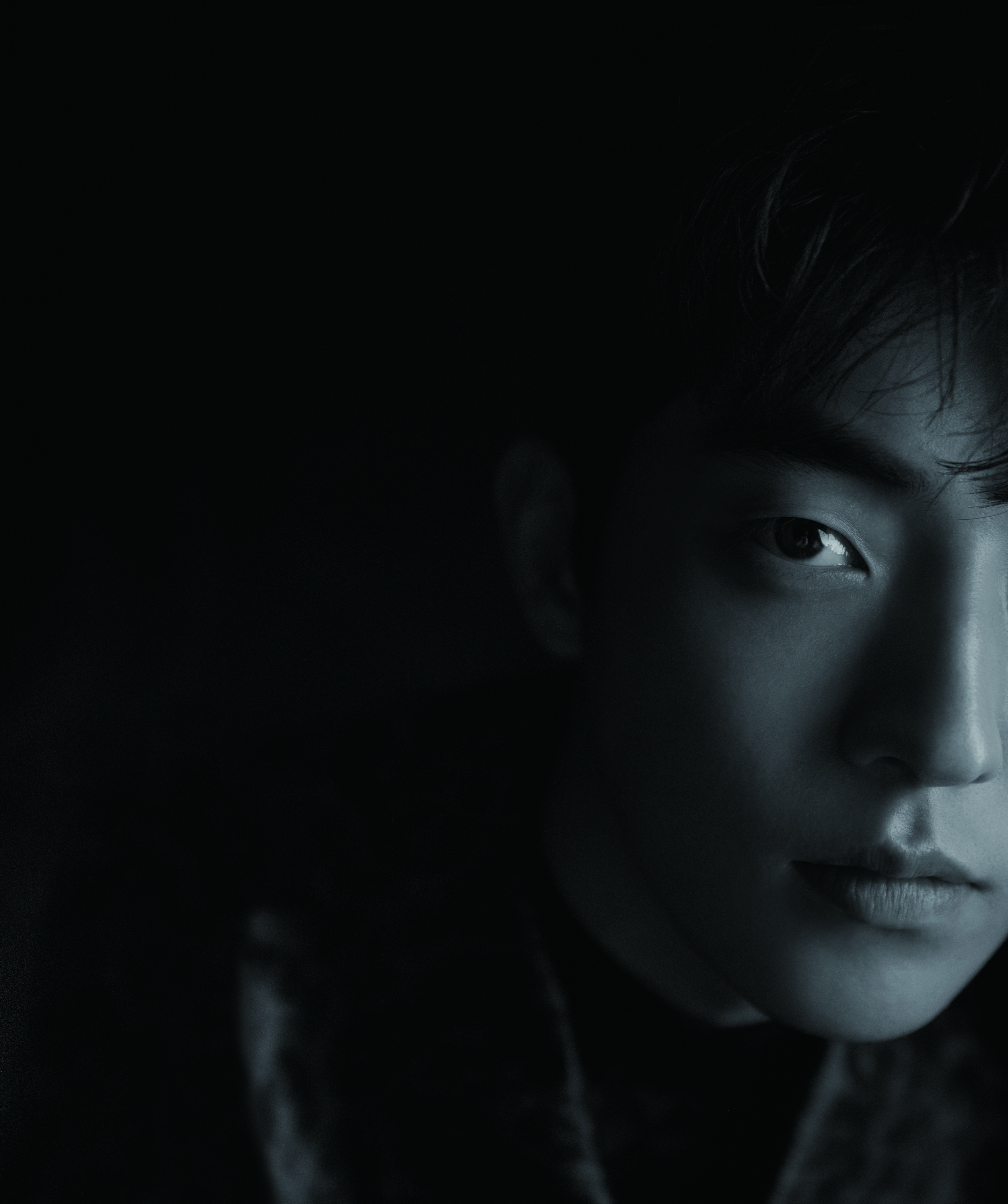 With this movie, you won quite a lot of awards including the Best New Actor of Blue Dragon Film Awards. How did you feel about winning these awards?
I thought of the staff I worked with not only at the very moment when I was being awarded, but even more so after that. As a matter of fact, there were so many people behind the screen who worked hard for the film. I was really just the lucky one who got the precious award on their behalf. And I felt grateful to have had such a blissful experience.
With these film awards, do you think you'll be focusing more on making movies instead of TV dramas in the future?
I wouldn't limit my career to one particular genre. As long as there's a good project, I'm ready to go for it regardless of whether it is a movie or a TV drama.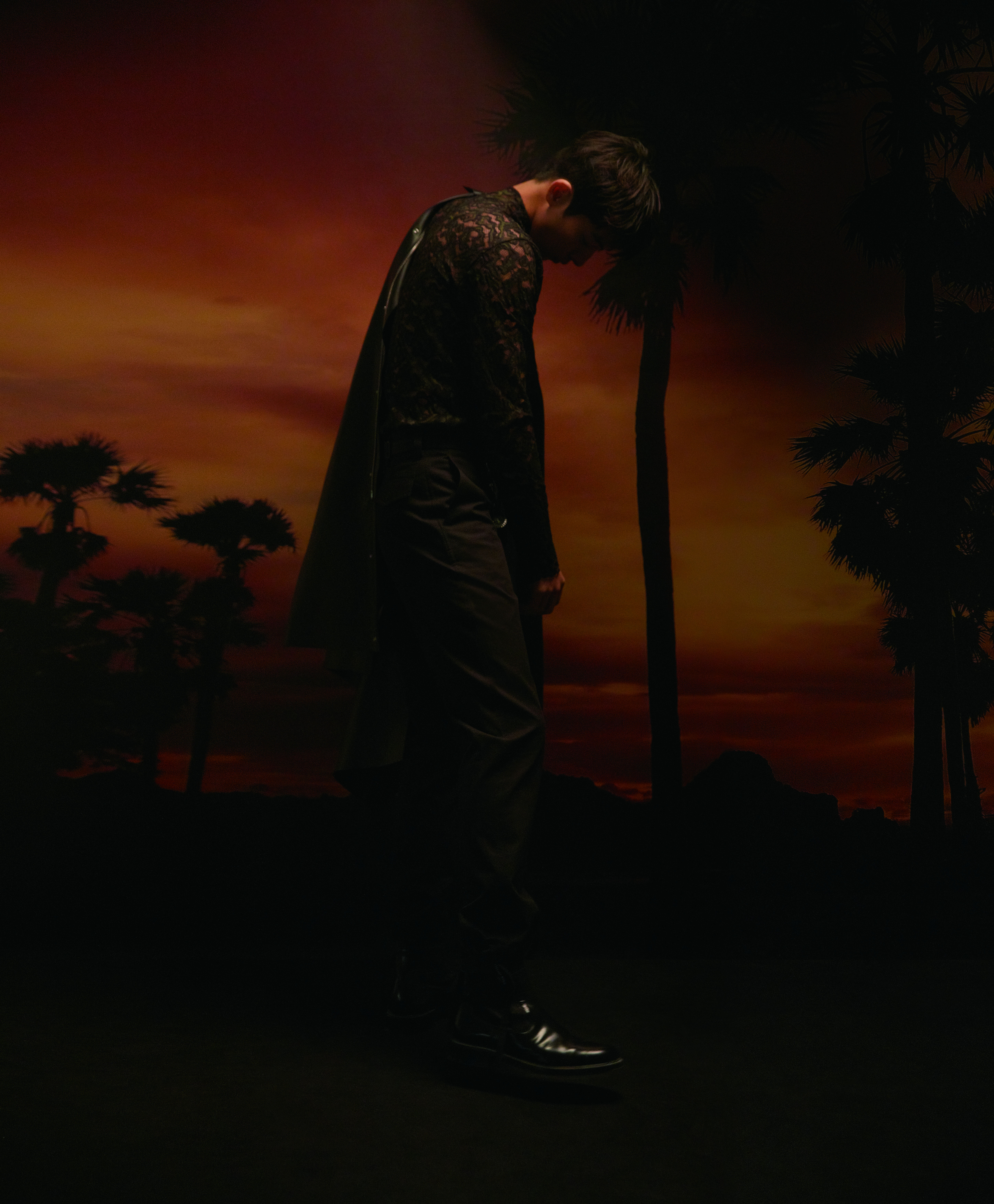 In recent years, Korean movies have become more significant globally. In your opinion, why is Korean film industry so influential?
I can see how the world is keen to discover the Korean culture at the moment, along with the development of cultural content leading the contemporary Korean Wave. On top of this, as more and more Korean films are achieving great success in the international film festival circuit, the industry has been progressively carving out a niche and establishing itself in the global movie scene. And I would always support those who contribute to the positive phenomenon of Korean film industry.
Although you are no longer a model, do you still stay updated with the Korean fashion scene – and what do you think about the Korean fashion scene today?
I still keep checking out what's going on. My career as a model wasn't that long ago, but even so, I had always tried to do my very best to be as updated as I could back then. Today, having established myself as an actor, being in an environment where understanding fashion is essential naturally leads me back to the fashion world more often than not.
Have you done anything to help young Korean fashion designers and the Korean local fashion industry?
Within my capability, I've tried my best so far. To be honest, there hasn't been a lot of special activities related to that as yet, but I believe there would be more in the future.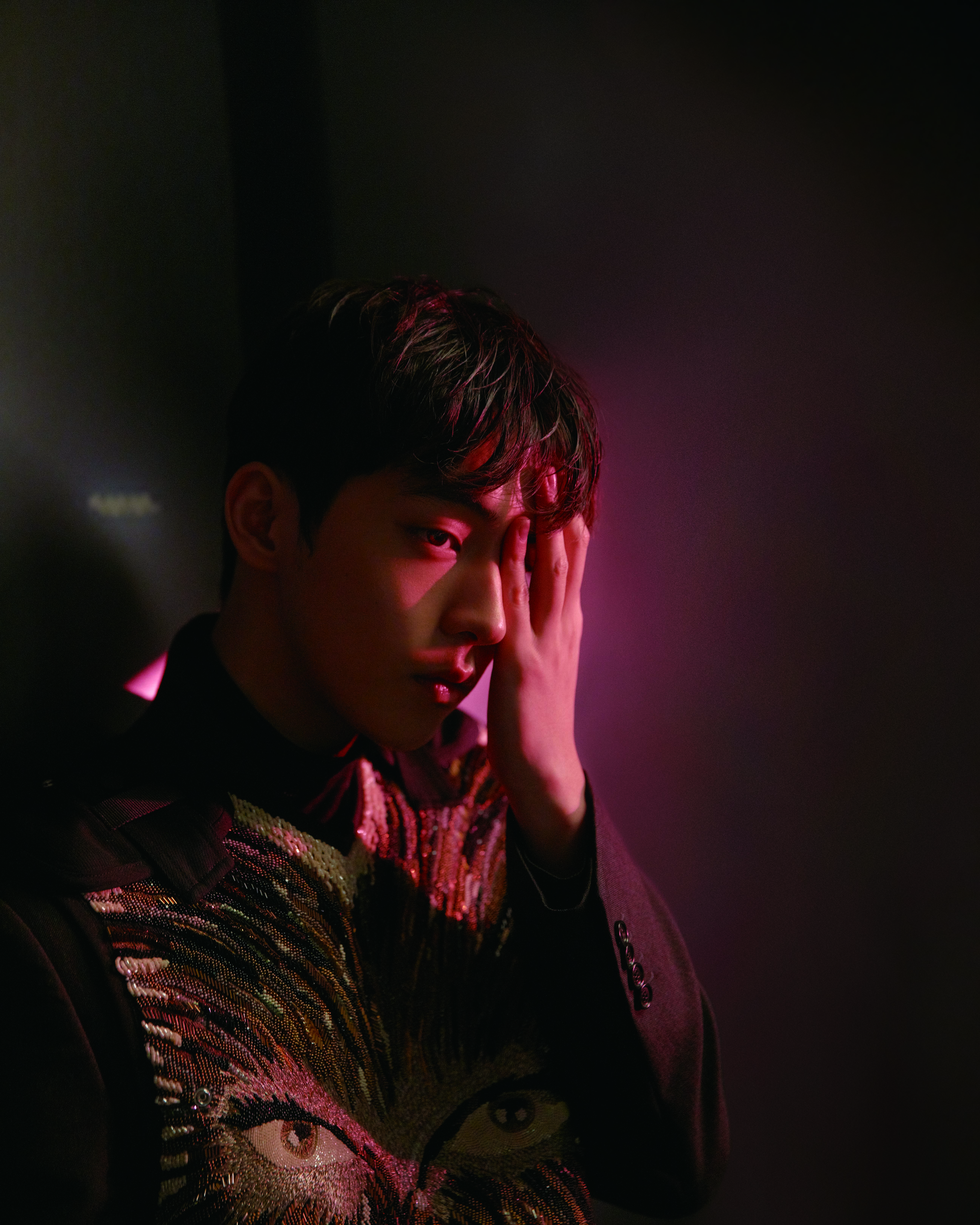 How do you feel when someone calls you a fashion icon? And who are your fashion icons?
I'd be appreciative and flattered for sure. But at the same time, it would make me blush a bit as well since there are already so many real fashion icons out there. I'm not so sure about me being a "fashion icon"; I just like sporty and casual outfits that most sportsmen enjoy wearing.
What is your most favourite fashion style? Classic, sporty, casual, leisure or street?
I like the sporty style the most; it's just my favourite fashion style. It lets you create a natural style that is comfortable at the same time.
Read the full interview feature with Nam Joo Hyuk and see his full photoshoot with us in our latest Men's Folio Malaysia October 2019 issue, now out on newsstands, bookstores and online via magzter.com.
Credits:
All clothes are from Dior Men
Photography: Kim Hee June; Styling: Megan Jung/msgstyle; Hair: Jung Mi Young/allu; Grooming: Kim Soo Jin/allu