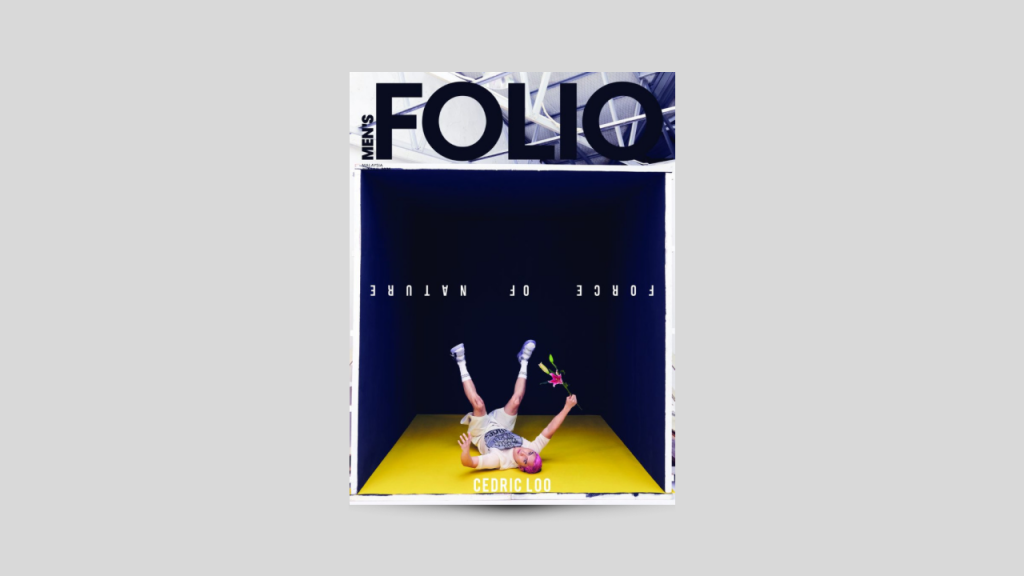 Looking back at my first-ever Men's Folio editor's note dated November 2017, it read: "… it would be just plain ignorant for me to fail to announce that – just like our long-held approach to print – we are embracing the digital platform head-on! I'd like to think that like good playlist, a good publication is all about the mix." It was – and remains – our steadfast belief that the publishing system must evolve at every level. That is truer now than ever since Covid-19 struck down the world. And who's to say print and digital cannot co-exist in equal degrees?
Decked out in Dior on the cover this month, Cedric Loo is the absolute and irrefutable epitome of the "Force of Nature" theme. There were doubters who questioned our cover guy choice and then there were us taking pleasure in proving them wrong. In fact, Loo himself is no stranger to haters and naysayers.
"I faced many obstacles trying to pursue my dream; a lot of people including relatives told me that I was wasting my time; a lot of people questioned my acting skills… I always say to myself 'You only live once.' I don't want to look back and regret not chasing after what I want. Instead, I want to be somebody who may have gone through a bad experience but lead an inspirational life that encourages people to live life to the fullest." You can find his full story in our print issue.
In these strange times, we reckon a bit of humour can go a long way – and that's where our Make 'Em Laugh story featuring up-and-coming comedians Luwita Hana Randhawa (@luwitahana), Farid Azmeir (@faridazmeir) and Hannan Azlan (@hannanazlan) comes in. Any other thought-provoking reads? Plenty. Time for Change, Street Cred  and Tour From Home, just to list a couple.
Haven't gotten your free digital subscription of Men's Folio? Click here to find out how, and while you're at it, follow our social media (@mensfoliomy) for the latest news and updates.
Stay inspired, and enjoy the issue.
Read the full interview feature with Cedric Loo and see his full photoshoot spread in our latest Men's Folio Malaysia June/July 2020 issue online via magzter.com.