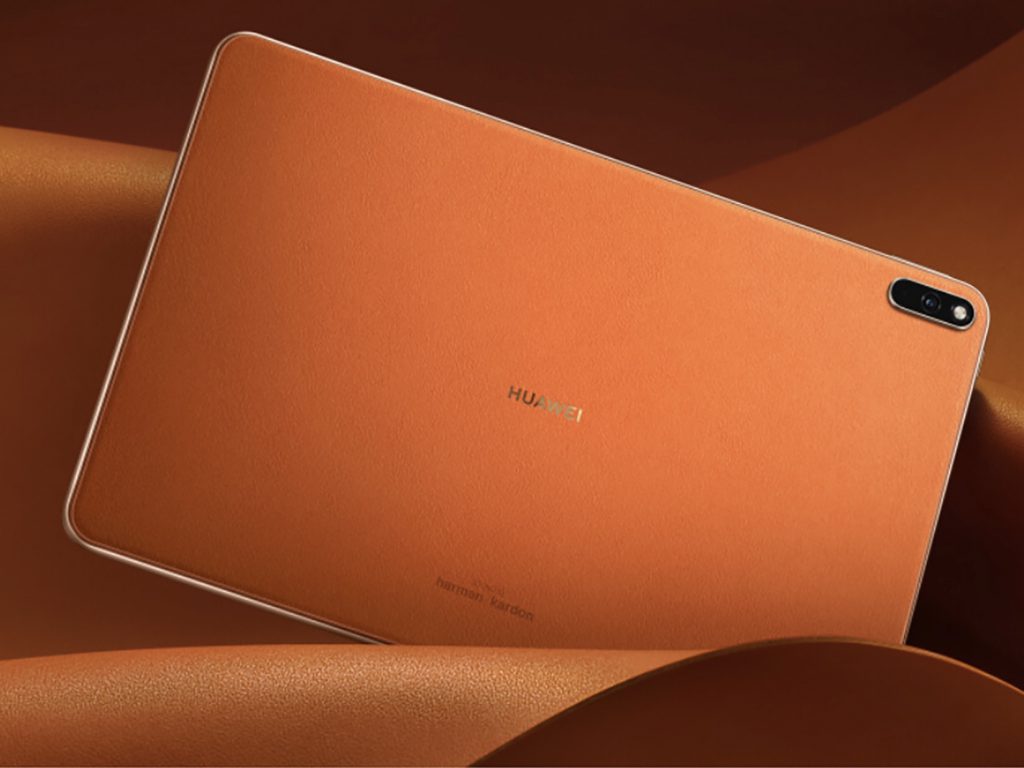 This is unlike any other regular Android tablets that you can get out there. Huawei MatePad Pro brings what is cool about modern smartphones and laptop into a tablet, blurring the lines between these devices. Best case scenario, it makes checking emails, catching up on leisure reading, watching movies or even video chatting a lot easier and better display. And yes, despite the declining applications from Google, there is plenty of essential software available on the App Gallery that can get your daily tasks done pretty quick and deftly. Guiding you with a few things to consider before splurging on it, we say Huawei MatePad Pro is a high-end, future-proofed tablet that definitely needs to be on your list.
What we like
Boasting a trendsetting industrial design, the MetaPad Pro is naturally the poster child for a transformation that has been in the works for some time. As such, it features the world's thinnest bezels that measure just 4.9mm on asymmetrical display with a massive, edge-to-edge 2K OLED 10.8-inch screen display and ergonomic magnesium alloy enclosure. The integrated Kirin 990 core processing chip makes any essential or complex apps including those with the highest-graphic settings run smoothly, without any weird lagging or sudden crash. The powerful processor also makes multi-windows possible, so while writing a story on one side, you can also have a browser for reference materials on the other. Another highlight of this device that you don't want to miss – especially to fellow Huawei mobile users – is Huawei Share, a feature that enables you to project your smartphone screen on the tablet seamlessly. Now you won't have to keep looking at your phone to reply on some texts while catching up with your favourite series – simply activate the Multi-Screen Collaboration button and you can have your show and the chatbox display side by side.
Moving on, the video call is never the same with the MatePad Pro. The newly introduced Huawei-exclusive technology – MEETime allows you to share screen and – here comes the best part – doodle or edit on the shared images or videos live. Some may say it is not a big deal but not to us, especially during this social-distancing period where almost everything has to be done at home – including conference calls and team discussions via video chat. This feature does away with the need for taking notes on the side that may be misplaced later, or the need to recall what was mentioned in an ongoing meeting. Next, the battery life of this device is ground-breaking. Other often-reliable tablets may last for 5 to 10 hours of who-knows-how-many-hour of charging, but this tough guy stays powered for 12 hours with only 2.5-hour charge. Besides wired options, the MatePad Pro goes one step further by supporting wireless as well as reverse wireless charging. This does not come really often for a tablet, in fact, a never did before.
Huawei also chose to uproot the finger-print scanner, leaving a facial recognition screen lock and security system. To its credit, the biometric works ably even in low light conditions during our time with it. The cameras are a little humble with 13 megapixels for the rear camera and 8 megapixels for the front camera, but we say they are great enough to capture high definition photos and 4K30 video recording.
What we didn't like
As much as we love almost everything about Huawei MatePad Pro, the only drawback that we found is its pronounced camera bump. We recommend getting a case to avoid any wild scratches on the camera module. Also, while the external magnetic and smart shallow travel keyboard gives quite a good impression when it comes to writing long entries, we say it is a bit cramped and takes up a big adjustment period when typing with them, especially for those who are used to full-sized keyboards.
Should you get it?
This exuding grace, magnificent device has a lot to offer – flagship internals, compact build, gorgeous display as well as practical productivity features. If you are looking for a very capable Android tablet and don't really mind going extravagant on a single buy, this can be just perfect for you. However, if your works involve working with major premium editing applications like Adobe Photoshop or AutoCAD, you may want to reconsider because Huawei's application options are still finite – but expanding for sure.
Click here for more details, and enjoy  shopping!