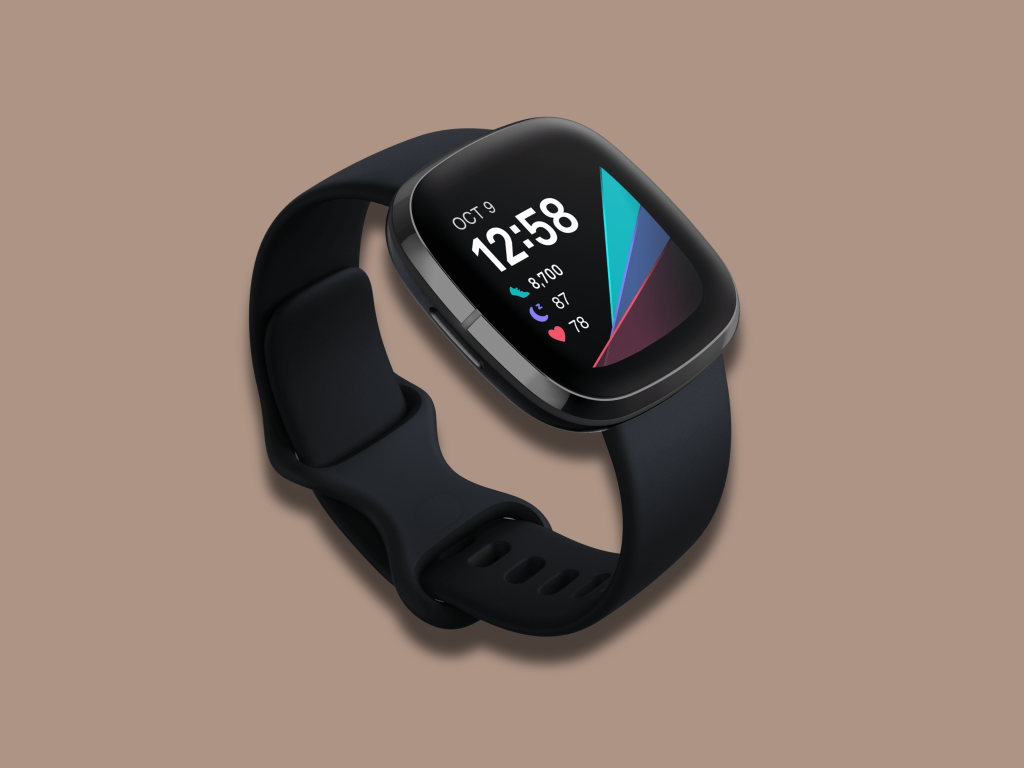 A watch that doesn't only tell time but also put you in charge of your well-being, assisting you to get to know your body and mind better while adjusting them smoothly to improve your physical and mental health. The latest Fitbit Sense is a new line from the fitness tracking company that may look the same as other Fitbit smartwatches, but once you get to know it better, you will realise that it is actually a health data powerhouse, brimming with sensors designed to put you in touch with the inner workings of your body and mind along with other features that you never know you needed.
Cascaded in a stainless steel case, the leading edge design is equipped with the AMOLED & Corning Gorilla Glass 3 display that not only produces bright and crisp graphics but also brilliantly responsive. There is a small sensitive-touch button at the left-hand side of the watch that can be set up for quick access to your most frequently used applications. As practical as it should be, everything is made to be user friendly – swiping to left  reveals all applications installed while swiping to right brings you to a control centre for various settings such as sleep mode, do-not-disturb mode, vibration and volume control as well as brightness adjustment toggle. Other than that, swiping up leads you to widgets for weather, core status and other applications – of which can also be personalised – and swiping down takes you to a shade containing your notifications. The Fitbit Sense comes with a soft silicone strap namely the Infinity Band that we found to be extremely breathable and comfortable .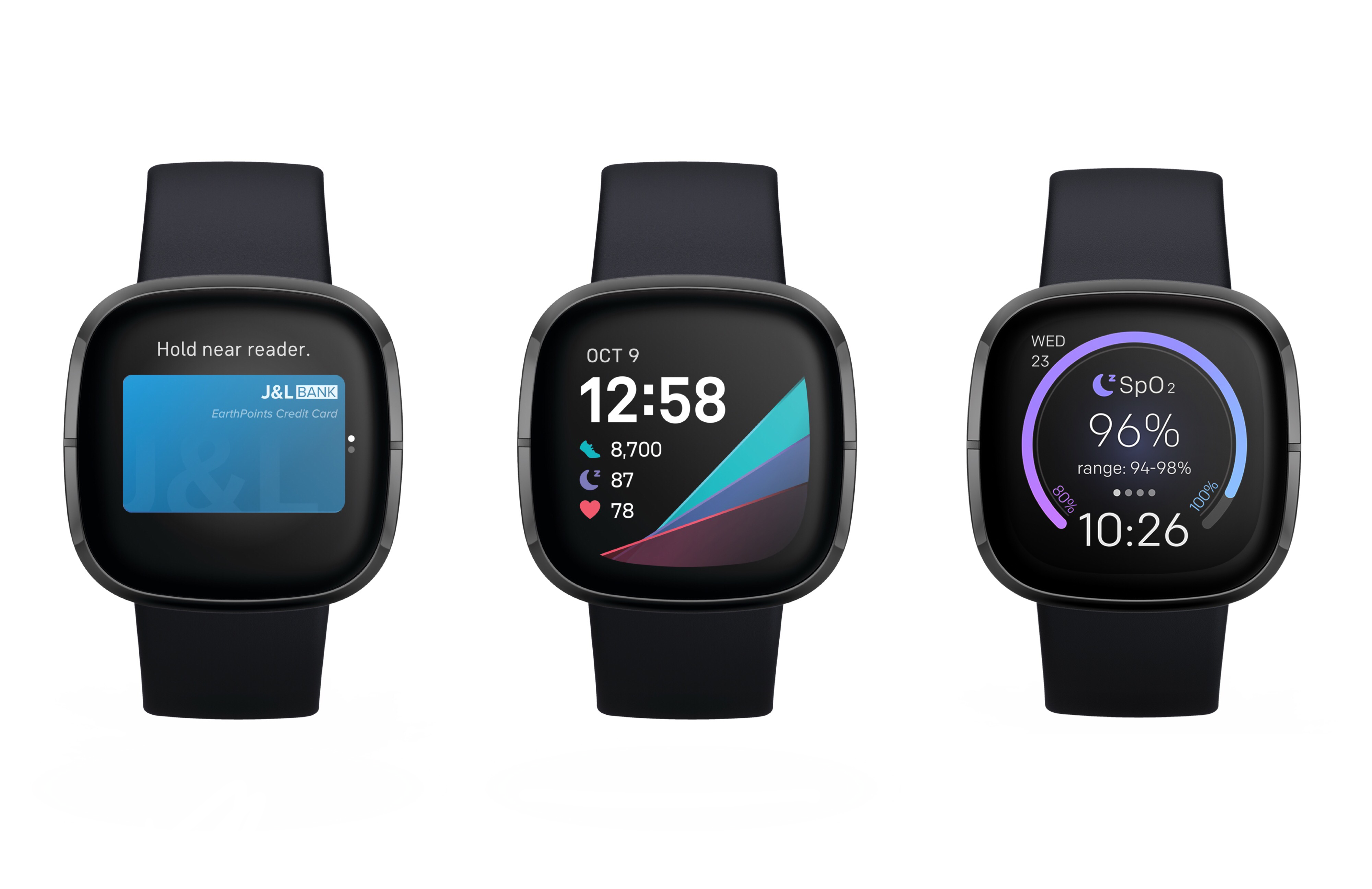 Like other smart watches, Fitbit Sense allows you to view and voice reply to messages, and coming later this year is the bluetooth call-answering feature. The device also incorporates voice controls ability via Alexa (Google Assistant is coming towards the end of 2020). However, one of the strong features that really catches our attention is its stress monitoring functionality which is measured in the form of electrodermal activity (EDA) responses that can be detected based on the conductivity of the skin. You can easily run the scan by activating the "EDA scan" application, and instructions will appear on how to conduct the test. Once the test is done, you will be prompted with a feedback message on how you are feeling at the moment: very calm, calm, neutral or very stressed. Your answers will be stored and formed into a graph so that you can track your mood after a while and get an understanding of the factors that affect it.
Another interesting fact about this new invention from Fitbit is it measures skin temperature at night, allowing you to monitor for trends over time. Although it doesn't tell you explicitly if you're suffering from any sorts of health or skin problems, it is safe to say that a raise in body or skin temperatures can be a sign that something is amiss. The Sense also tracks blood oxygen saturation (SpO2) as you sleep. This advanced functionality – which can be done by manually activating the sensor in the device's settings – helps you to detect signs of conditions such as sleep apnea or other sleeping disorders that are caused by your breathing conditions.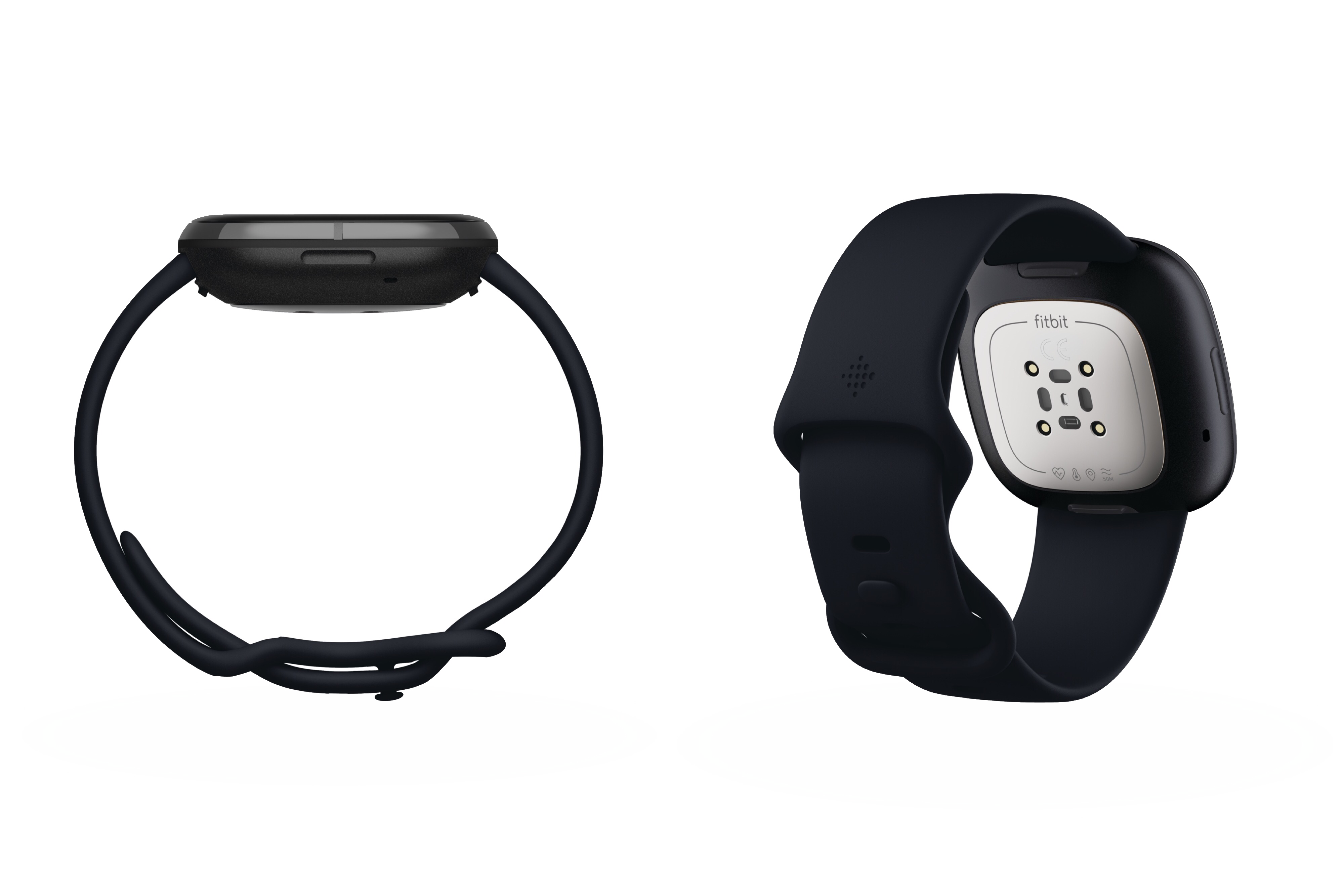 The Sense scores big in the fitness tracking category. The wide arrays of workout options – of which we think pretty much have covered most of the common indoor and outdoor sports  include bike, bootcamp, circuit training, elliptical, golf, hike, interval workout, kickboxing, martial arts, pilates, run, spinning, swim, stair climber, tennis, treadmill, weights, workout and yoga. We took the device for a quite intense workout session and what we noticed was the heart rate tracker along with body index and movement tracers worked efficiently. Additionally, we also fancied the fact that the heart rate was displayed saliently on the screen throughout our training session, and the device omits vibrations to indicate changes in heart zone – something that cannot be found in most high-end fitness trackers. The Sense is also suitable for any water sports either in the swimming pool or sea with water resistance that is up to 50 metres. 
On top of that, speaking of a smart watch the only thing that most probably everyone is looking forward to is how long it stays on. The Sense has the biggest win for this with a battery life that lasts for 5 to 6 days for regular use with only 20 minutes of charging. Furthermore, charging is also simple as the device comes with a small USB charger with a square magnetic dock that attaches to the watch's pack easily. Although we experienced some minor lagging within the system and sometimes applications, we believe that these will simply be resolved through bugs and fixes updates. 
For more information, click here.