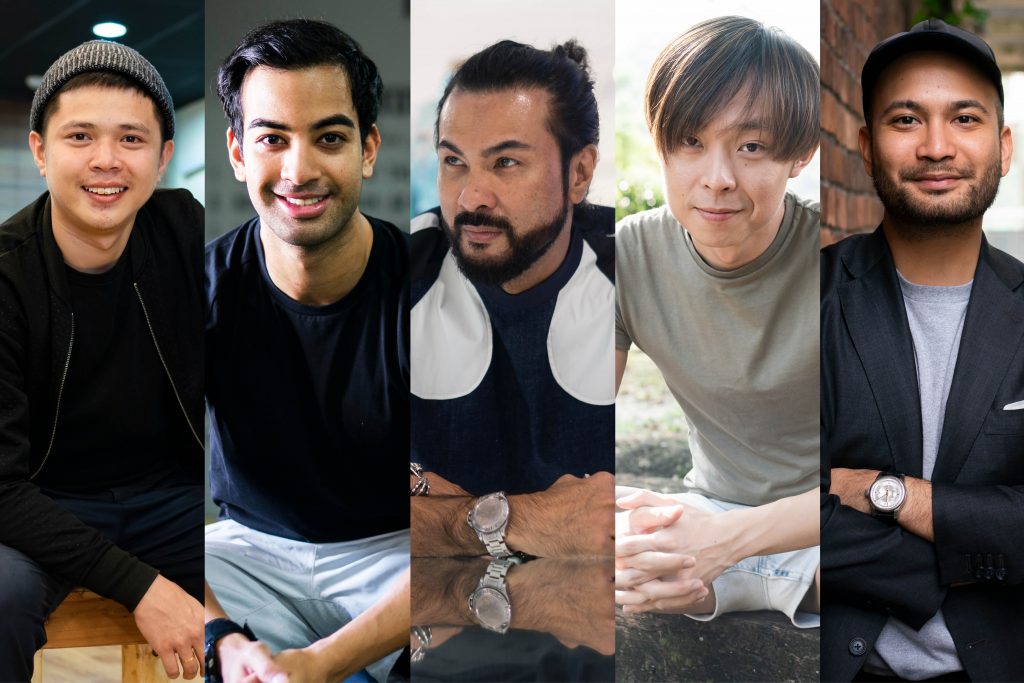 Meet five Malaysians who've made their mark across the fields of art, fashion, community and culture, all in the hopes of building a better nation.
(1) The Creator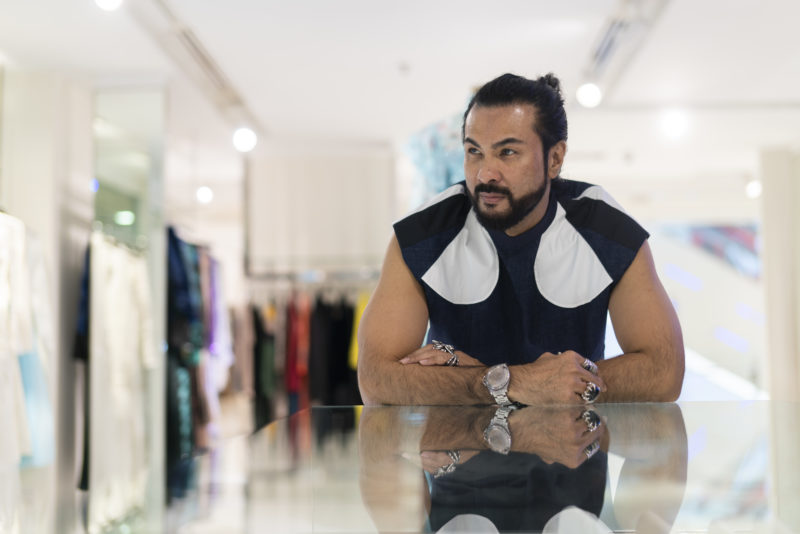 Bernard Chandran is Malaysia's very own King of Fashion, a veteran fashion creator who played an integral role in throwing the international spotlight on Boleh-lah Land. A witness to the evolution of Malaysia's fashion industry, he shares his principles of design and creation.
Before I left Malaysia, I was not exposed. When I went to Paris, I realised that your traditions and culture are really about you and a reflection of who you are.
You are paying your own bills and no one else, at the end of the day. Who cares about other people's opinions. Even if you stay in a small apartment, what matters the most is for you to be intellectual and educated. To go further, it's important for you to be enlightened too. You must be able to understand and see things differently.
If people don't like my clothes – or don't even give a damn about clothes – I'm fine. As a designer, I understand that fashion is not priority for everyone. People have other priorities and interests in life, be it books or sports, and they put their money where they want to spend it. I only ask that they don't judge.
Just be true to whatever you do. That's the most important policy you should have. If you stick to your truth, the rest will come along beautifully. If you like something and you research it well, then you'll see that a lot of things will fall into place naturally. Even for me, it's only after 15 years of being in this industry that I know exactly what I like. I never feel insecure now. But the road getting here wasn't easy. I was everywhere and all over the place in the beginning. It also took a while for everyone to understand what I was trying to do. I can see parallels between my journey and where we are as a country. Malaysia is actually still a new country. We're looking right and left, and trying to do what's best for the future.
Do we still have boundaries, even though we're now #MalaysiaBaru? For rejuvenation to truly happen, it's important for people to be truthful and consistent. These two factors must marry together. We can't create and not care, and not follow up on things. Being consistent is not easy, but it's important.
I always listen to my own inner voice. I try not to rely too much on people's opinion. I did early on in my career, but these days, if I ask it's out politeness. I've realised that in my line of work, there are often only two outcomes; people either like your work or they don't. Them not liking your work can be the best thing to happen to you – it could just mean that you're ahead of your time. Train yourself to listen to your own inner voice.
(2) The Organiser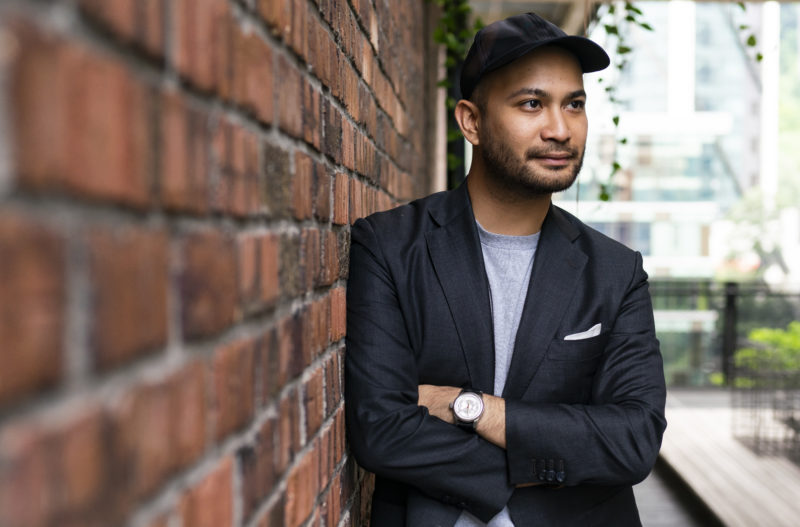 Affendy Ali may have started his career in the legal landscape, but a stroke of luck courted him out of courtrooms into the heart of community and culture. The co-founder of RIUH, a monthly creative platform taking KL by storm, spills the beans on the Malaysian appetite for culture.
I wear several caps. Literally, I have a thing with wearing caps.
Malaysians are hungry for more culture – this is what we observed when we organise RIUH. Our visitors get very much intrigued by the cultural performances that we have. I think culture is something that is very close to the heart of Malaysians, but we lack the avenue to appreciate it – this is why we need to have creative and cultural spaces to bring communities together. Like sports, quite apart from it being fun, arts and culture is imperative to unity. Arts and culture gives a country a breath of soul.
Malaysia has an amazing pool of talent, in both cities and kampungs. I'd really love to see more people come together to participate and support the creative and cultural players here in Malaysia in whatever way they can.
Taking that leap of faith in leaving legal practice and leaping into the unknown – if I had never done it (to my mother's disapproval), I would not be where I am today.
Love, passion and a cup of good coffee can go a long a way in keeping you motivated.
Figuratively, I am a legal counsel at MyCreative Ventures Sdn Bhd, which oversees the operations of: (1) RIUH, a monthly creative platform that harmonises pop-up stores, food stalls, creative workshops, live acts and showcases; and (2) the Cultural Economy Development Agency (CENDANA). In RIUH, I was part of the founding team and now, manage its communications and social media.
My procrastination somehow leads to the best ideas.
We were trying to solve a missing puzzle at MyCreative Ventures Sdn Bhd – how do you offer a consistent, creative platform where entrepreneurs, creators, artisans and artists can come together to showcase their products and talent to the public on a monthly basis? That's how RIUH came about – it was also meant to be a destination for the community at large to come together to discover what the creative Malaysia can offer.
To say that it has changed lives may be too dramatic. However, I do feel that MyCreative Ventures Sdn Bhd through its financing have helped businesses grow, and RIUH has helped creative entrepreneurs, creators, artisans and artists gain visibility and some commercial momentum.
What I love the most about what I do is the people. The entrepreneurs, the creative and talented people that I meet and get to know their stories – the struggles and the triumphs. Also, I get to work with an amazing legal team and a multi-background RIUH team.
The juggle between legal and creative work will always continue. I'm constantly looking for ways within my means to contribute to the creative industry in Malaysia. I want RIUH to further evolve!
(3) The Director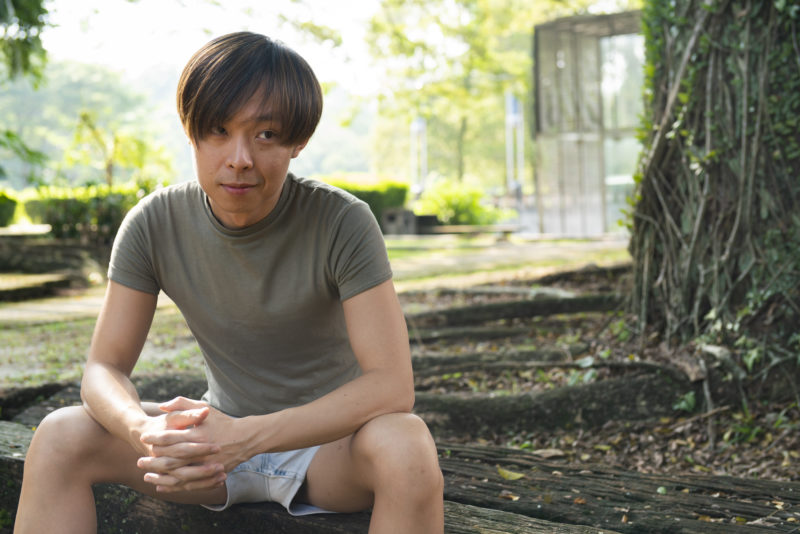 Kelvin Wong is the founder and artistic director of Theatresauce, a theatre company that's captivated the Malaysian audience by serving up edgy performances and shows since 2016. He explains the role of art in creating discourse, and how it can inspire us to become better citizens.
All art is political. A good theatre performance needs to be personal to you and connected to the society you're in. It needs to be present in the time and circumstance that you're in. All of that encompasses what politics is. It's almost impossible – as artists, writers or theatre makers – to not constantly be responding to the environment around you, which is affected by political decisions and circumstances. I feel like it's my responsibility to encourage this realisation on the audience.
We still have a lot of work to do. We must play a role. We might like "Hey I'm just someone who works a 9 to 5 job. I'm highly insignificant. I'm just someone who's taking care of my family or I'm more worried about which club I can go to this weekend." But don't forget that you have a responsibility as with everybody to the country you're in. We have a lot of shit – but you're equally responsible for taking care of it.
A lot of my plays deal with politics, either in overt ways or within a particular subtext. It's something that I consciously have at the back of my mind; I'm constantly responding, challenging, enquiring – and pushing.
Theatre enables and calls for our role as storytellers. What started off as an avenue for "I get to be on stage – it's fun" has evolved into a responsibility to push, challenge and question things. I feel like I've only explored the tip of the iceberg in terms of what theatre can and should do. Theatre has become urgent to me, as opposed to something fun I did in the past.
I still question myself – despite having done theatre for 15 years – if I've actually made a difference. My friends tell me I do, and I think I'm confident enough to say that I have. A good gage for myself is this: if you remove yourself from this entire world, would things have been different? I think it would have.
Something I tell my students a lot as a teacher is, "You might feel that you guys are going around with your phones, just checking out which movie to watch or which Instagram influencer to follow, but if you really, really backtrack the seed of all these – it's politics." The kind of things you're exposed to – what you see online – how quick the speed of your Internet is – goes back to your ministers. In that sense, a lot of my plays deal with politics.
The interaction I have with people, allows me to learn and be inspired from them. I think I push boundaries when I'm around people – that fuels me. I cherish that human interaction a lot.
(4) The Racer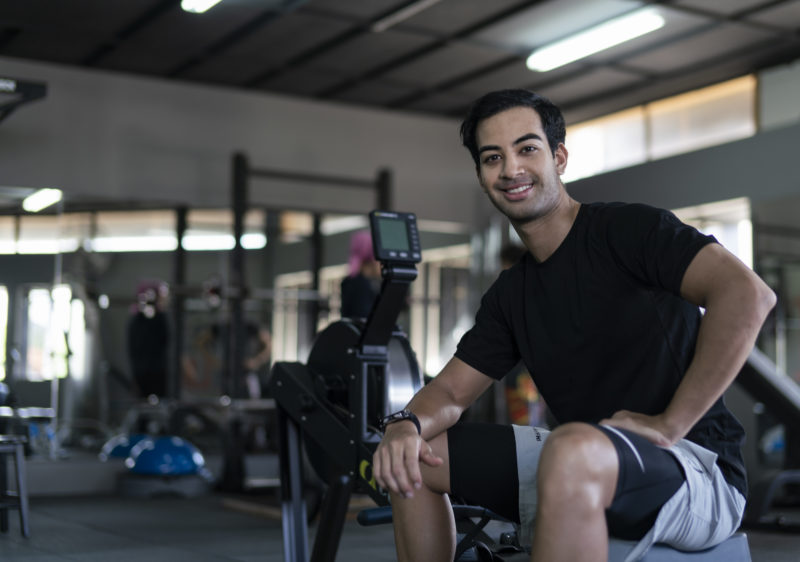 Nabil Jeffri grabbed headlines when he burst into the racing scene as the youngest Formula 1 test driver on the globe in 2010. Eight years on, he continues to raise the Jalur Gemilang up high in the international arena with aspirations of giving back to the motherland.
Racing is my life. It's been a part of me since I was young – I'd started racing when I was seven years old! Looking back, I've always been juggling between school and racing. It's such an integral part of my life – I can't ask for any better way to grow up besides this.
I became the youngest Formula 1 test driver in the world in 2010. It's all thanks to Tony [Fernandez], who gave me the opportunity to test my strengths. I feel like it was probably the biggest jump in my career, you know. It was a huge deal, to become a Formula 1 test driver at the age of 16. It was such a privilege to be given the chance to do that – I can say it really kick started my racing career. That's when Petronas came in as my title sponsor, followed by AirAsia. That moment really impacted my life.
I want to keep winning races for Malaysia. I want to continue doing well for Malaysia. The support I get back home is just unimaginable. For example, if I finish on the podium, I'll get like 500 to 1,000 congratulatory messages and wishes on social media. It's a huge responsibility – to be representing Malaysia – but it's not an experience you can get from any other career or profession, and I live for it.
My dad is my biggest inspiration. Without him, pushing me to go for go-karting, I wouldn't be where I am today. I might have been a pilot or something else, but not a racer for sure. I can always count on him and my family for support – they're always there for my races.
I can't describe the satisfaction I get when I complete races. Or what it's like to train for races. Training for the 24 Hours of Le Mans race [in France] was an amazing, beautiful journey. I had to put in between five to six hours of training daily to prepare for Le Mans 24, doing my simulator with team mates, spending time together. Nothing is better than that feeling. I felt so satisfied when I managed to accomplish what I'd set out to do.
I get a lot of messages from kids asking "How can I become like you?" I feel like I must have done some things right, to be receiving these messages from them. I hope that I can continue inspiring the youth. In the near future, I'd like to give back to the community. I want to create my own racing academy one day, so I can offer the younger generation a platform to enter motorsports in Malaysia.
(5) The Barber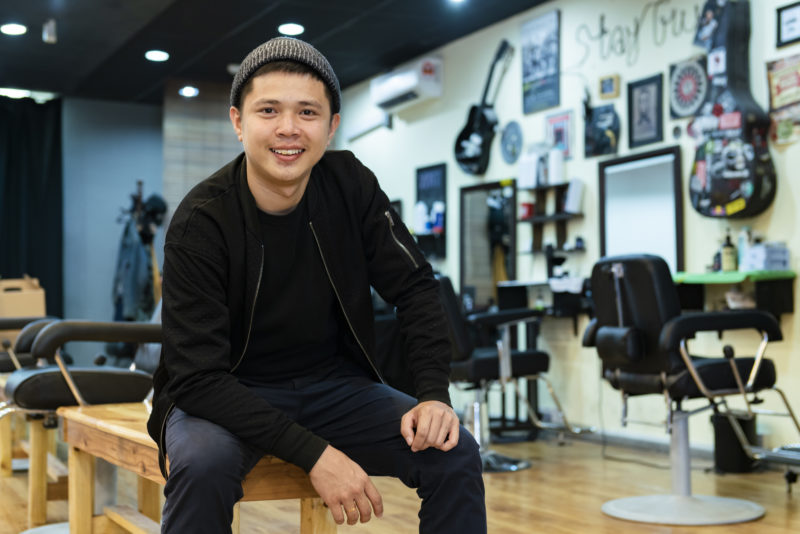 Lex Low is the driving force behind Othrs. Barbers, a social enterprise barbershop. You may have seen some of their clientele on the streets – suave lads sporting stylish haircuts – but beyond that, they empower the marginalised by lifting them off the streets to rejoin society.
I'm a barber-stylist, educator and social entrepreneur. I've been in the hairdressing industry for 16 years and this marks my fourth year since founding my company, Othrs. Barbers.
I was at the verge of giving up on my career due to health reasons when I started Othrs. I told myself that if I could come back doing hairdressing/barbering, I want this to be something bigger than life.
God gave me this skill and ability, and I love to train people. That's when I realised – I want to give this away to those who need it. I get excited when I see someone go from zero to be a hero in skill. And better still, when it transforms someone's life positively. As of today, we've built a strong company that is profitable and yet making an impact in society.
I love to teach people the art of barbering – not just the hand skills, but also the mind and the heart. I love to inspire people to see how much impact a pair of scissors can bring into one's life.
We believe in empowering people through our business. We've trained the homeless, ex-convicts, ex-addicts, orang asli and refugees. We believe in delivering quality barbering skill training to those who need it, ultimately bringing a positive impact to their lives.
I once trained a homeless, ex-drug addict to cut hair. After months of training, we began to get him off the streets and to be skillful. This makes me believe that nothing is impossible.
Today is another chance to grow and build people. This is something that I tell myself every day when I wake up. When you build people, they build your company. Never lose hope on people. We're currently looking at opening a few more branches of Othrs. Barbers in the Klang Valley and to create another line of social enterprise barbershop.
Dream big, but don't forget to make every small effort count. Don't waste time. Grab every opportunity to learn something new, even when it's uncomfortable. Do what is unpopular – it takes courage to do so.