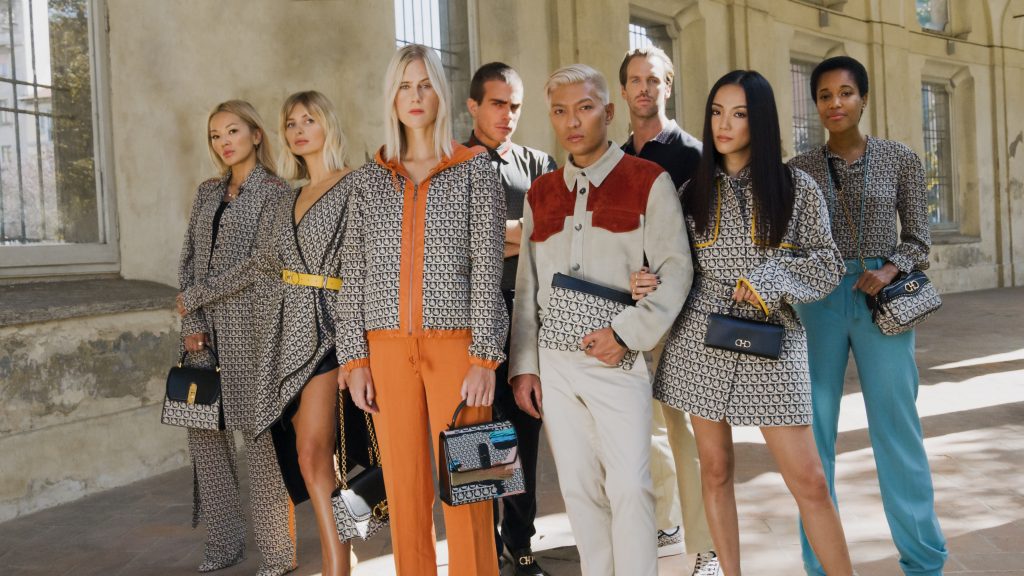 The Italian fashion house, recently presented its Autumn/Winter 2020 collection at Rotonda della Besana, took to Instagram to unveil the second digital campaign celebrating 50th anniversary of its iconic monogram, the Gancini. Directed by the famous influencer Bryanboy, the campaign brings together a posse of luminaries including Linda Tol, Tamu McPherson, Xenia Adonts, Carlo Sestini, Chris Burt-Allan, Tina Leung and Yoyo Cao to express the true definition of "iconic".
From emblematic and recognisable to exemplary and enduring, the influencers convey their understanding of "iconic" while parading a plenitude of items in the Gancini monogram like suit, jacket, clutch, shirt, polo shirt, sneakers and the Boxyz Bag.
In celebration of the Gancini monogram, Paul Andrew shares, "The Gancini is a beautiful symbol with an authentic connection to Ferragamo – it is based on a piece of metalwork on the gates of the company's Palazzo in Florence. The Gancini is iconic to us, a symbol that articulates and connects the values of Salvatore Ferragamo."
Carrying the meaning of a small metal hook in Italian, the Gancini icon first appeared as hardware on a handbag back in 1969. Since then, it has become the hallmark for the historic label and has been adorning various accessories like belts, shoes, ties and scarves.