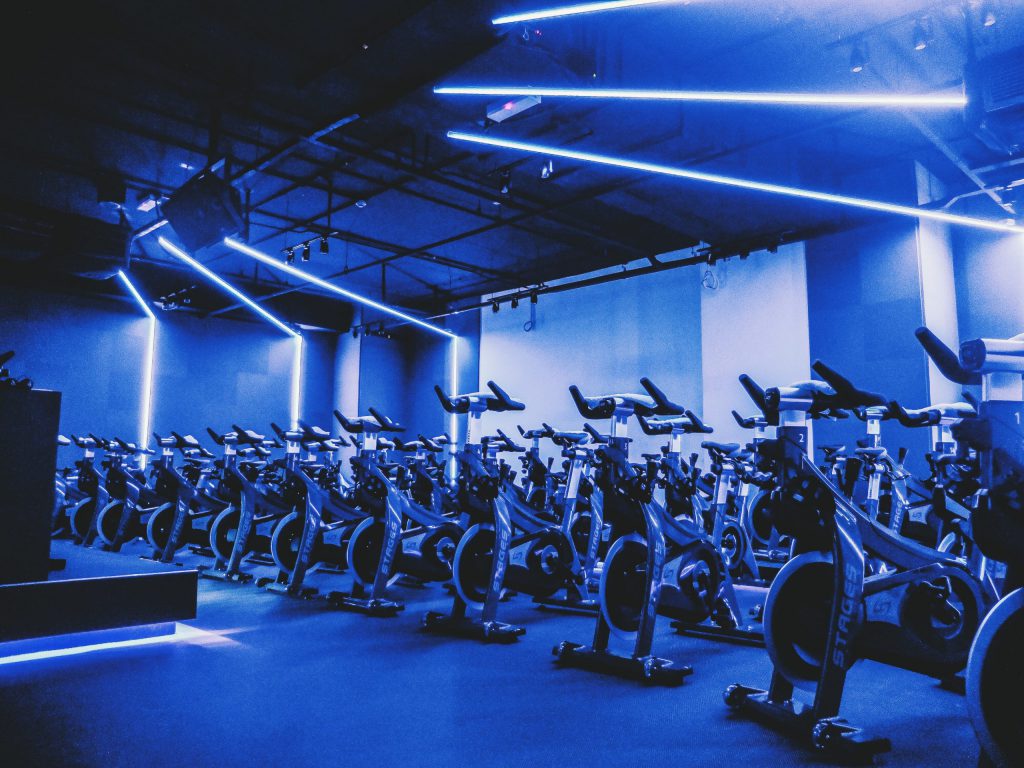 There are plenty of reasons to fling ourselves into workout: to build a lean body shape, to improve health, to reduce stress and depression, to manage our sleep patterns and the list goes on.
Regardless of the reasons, I'm sure that you have only come to a final decision (to get started in workout) after many hesitations. Choosing the right place to get started can be frustrating as there is an embarrassment of choice out there.
Don't worry, we have you covered with four fitness centres, where each of them boasts their own uniqueness. Let's explore them below.
How to achieve job satisfaction, according to the Internet: if you love what you do, you'll never work a day in your life. Now, let's try to apply this same principle to exercise and fitness: if you find a physical activity that you enjoy, your workout won't feel like a chore. Simple enough, right? According to CJ Lee, co-founder of The Playground Fitness in Bangsar, this was definitely a factor that contributed to the formation of the boutique gym. "Fitness has always been an intimidation for many out there," Lee explains. "It was our aim to break the barriers by instilling fun and bringing the "play" factor into fitness. Better yet, we wanted to create a space which inspired us adults to do what we used to do as kids, and therefore the name 'Playground' was born."
The Playground's interiors reflect this philosophy just a little too well; the spacious, high-ceilinged environment – complete with an indoor turf strip – evoke a sense of playfulness. Don't expect to find treadmills or chunky exercise machines here; instead, get ready to dive into a world of possibilities through functional training. "Think about climbing a 6m tall vertical net, swinging from one bar to the next, tossing up a medicine ball as high as you wish or doing a parkour challenge with your sweat buddies!" Lee enthuses. When you sign up to become a "player" at The Playground, you have four types of classes to choose from: Sweet Mess, 4 Play, Power Play and Bee Sting, where each programme is catered to deliver different outcomes. Individuals who are after a more personalised approach can opt for private coaching The Playground too. Backed by a team of dedicated professionals, you can rest assured that you'll get into the best shape of your life for special events like weddings and beach holidays, while meeting your strength and performance goals. "People also come to us for our '12 Week Play to Shred' or 'Hustle for the Muscle' coaching programmes, where you get the best of private coaching and group training," Lee adds.
We'll leave you with another proverb if you're in need of extra motivation: all work and no play makes Jack a dull boy – so lace up and game on.
Workout motivation: the sky's the limit – the next time you're trying to beat your personal best, you might just sprout wings and soar. But for the time being, let's concern ourselves with the here and now on earth, namely with what's going on at Flyproject. All of the fitness centre's action-packed, full-body workouts take place within sleek, contemporary studios; once the classes are in session, the lights are often dimmed as loud, upbeat music is streamed through the speakers. "We use state of the art equipment, sound and lighting systems to push beyond our normal boundaries with instructor-led classes," shares Jason Choong, founder of Flyproject.
Even though the environment has a distinctly party vibe (you probably wouldn't be the first to think that it's like working up a sweat in a dance club, thanks to the LED-lit spaces), one thing that can't be denied is the high level of motivation that accompanies each sweat sesh – everyone present is there to hit a personal goal and cheer each other on. Flyproject offers three different types of classes to help you get into shape: Flycycle (spin classes that include weight movements and fun choreography); Flylab (yoga or high-intensity interval training ("HIIT") that tone muscles and strengthen your core on the mat); and Flyfight (basic boxing classes that include fundamentals like shadowboxing and bag work for strength and endurance). "Our signature classes are FlyCycle and FlyFight, and we have some interesting new ones like Booty Pop Ping too," Choong notes.
The physical and psychological benefits of working out (eg. improved health and fitness, not to mention the rush of feel-good endorphins) have been extolled by fitness professionals and sports lovers. But one definite plus from exercise – especially when you sign up for group and studio workouts – is how your social circle grows, allowing you to develop ties and become part of a community. In other words, fitness helps you find your tribe. Choong shares his perspective on this by highlighting, "Our clientele are everyone who is looking to get back in shape or want to stay in shape, want a place to network, and make new friendships. Our clients truly enjoy returning to Flyproject – it's what makes them feel alive."
And chances are, you'll walk out feeling pretty fly too.
A friendly reminder before you get absolutely drenched in your next HIIT sesh – sweat is just your fat crying. Get ready, cause you're about to be initiated into the Ministry of Burn ("MOB"). Located in Bukit Damansara, MOB draws individuals who are keen to kick start their health and fitness journeys by becoming part of the growing fitness community. "At MOB, we understand what people look for in fitness – sustainability. We innovate workouts, not trends, because that's what the community needs to sustain and improve health and fitness. We focus on results and sustainability," shares Janice Lee, operations manager of MOB.
Regulars to MOB – or the "MOB Squad", as they're known to the KL fitness scene – are all too familiar with the intense yet rewarding workouts. The four signature classes (Ride, Move, Row and Rowcamp) comprise total body exercises, offering MOB-goers effective workouts. "Ride is our signature 45-minute bike-based workout that's designed for efficiency," Lee highlights. "The cardio intervals and total body training combinations are proven to lean and tone your body. You can burn between 500 to 800 calories in no time and have fun doing it." Meanwhile, with Move, you can expect a mat-based functional workout programme that's great for building strength and endurance; the easy-to-follow routine is a great starting point for a toned body and six-pack abs. As the name suggests, Row classes utilise rowing machines; they incorporate cardio and strength training with rowing intervals and sculpting exercises for a balanced workout. Wanna know what Rowcamp is all about? "The all-level workout comprises four heart-thumping stations on and off the rower to condition your body," Lee explains. "You can command power, strength and agility with this circuit training to push yourself to your limits. As you maneuver your way through each workout station, you'll row, crunch, lunge and more for a full body workout."
Don't be fooled into thinking that MOB is all about achieving physical goals though. Amidst the heart pumping music that blares through studios during workouts, MOB Squad members forge an iron-clad connection with each other. "Our aim at the end of any class is to have everyone finish stronger with a team high five and a stronger bond with the community!" Lee says.
Babel Fit: Get Battle-Ready Now
The ancient Greeks may have shaped our impressions of the human form and physical anatomy during the Renaissance, but we're secretly of the opinion that they were probably the flashiest (read: most Instagram-worthy) of the ancient civilisations. Now, if you're after true grit and strength, history buffs wouldn't be wrong in nudging you towards Babylon. Are you ready to get Babel Fit? "We were actually inspired by the Babylonian civilisation," says Sandy Goh, public relations executive at Babel Fit, while giving us a background on the gym's unique name. "Babel was a capital ahead of its time during that period. Our mission is to make a difference in people's lives, the fitness industry and community." A cursory tour of Babel Fit's premises on the rooftop of Menara Ken TTDI will reveal cuttingedge equipment against opulent spaces, as well as modern studios where classes take place. Forget everything you've come to expect from your typical neighbourhood gym; Babel Fit has a lux vibe, one that's only further emphasised by its elegant foyer and outdoor pool, right down to its spa-like lockers (which are also equipped with Dyson hair dryers, so you'll step out wellgroomed and pampered). "We provide world class amenities, motivating trainers, aesthetically-pleasing architectural elements and a unique digital experience to tap into all five senses and break fitness barriers," Goh explains.
What sets Babel Fit apart from other players can be attributed to how it's positioned itself in the market. "We're bridging the gap between commercial gyms and boutique fitness studios by offering the best of both worlds," Goh points out. Individuals who sign up at Babel Fit won't just have access to fantastic facilities and personal training sessions; they can also check out the wide variety of classes available for HIIT, BogaFit, Budokon, Animal Flow and dances. Seasoned athletes will be thrilled to learn that there are even programmes for recovery and regeneration ("RnR"). "Many people focus on things like lifting heavier, running faster and jumping higher, but what they don't realise is that RnR is an important aspect of an exercise programme too. RnR can help you feel better, sleep better and recover faster," Goh shares.
We don't know about you, but this sure sounds like the beginning of a new golden age for fitness.
This story first appeared in the October'18 issue of Men's Folio Malaysia.