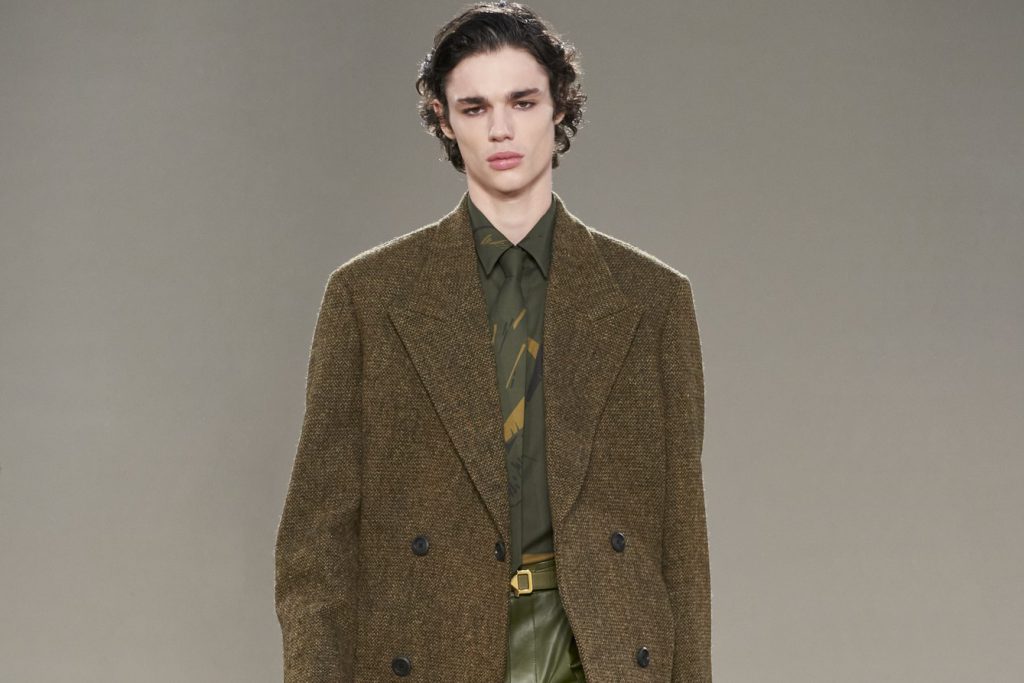 What does masculinity mean to you? As we're verging to openness and diversity, many designers grasp the opportunity to convey their own definition of masculinity. Paul Andrew recently did it with the presentation of the Autumn/Winter 2020 men's collection for Salvatore Ferragamo.
Took place at Rotonda della Besana, the collection sees the house's creative director transporting the Ferragamo Men to a world of new masculinity. Playing with themes of diversity, fluidity and free nature, Paul Andrew picked six jobs from the encyclopedia of careers which he claimed to be the six "alpha" male archetypes. Instead of trying to defy the stereotype of masculinity, Andrew made a statement by revamping the typical uniforms of the said alpha males, revealing the multifaceted character of men.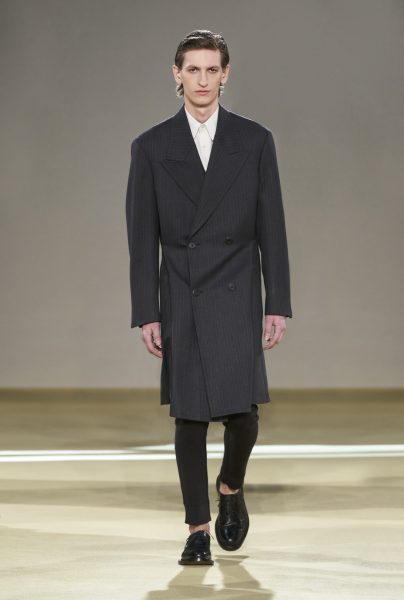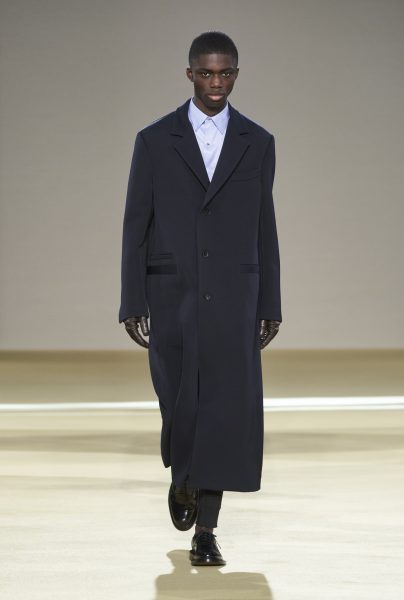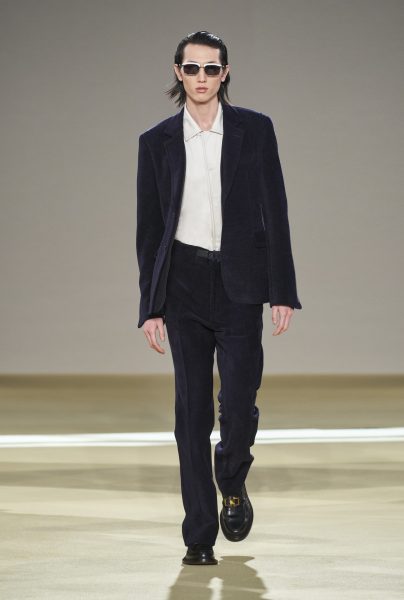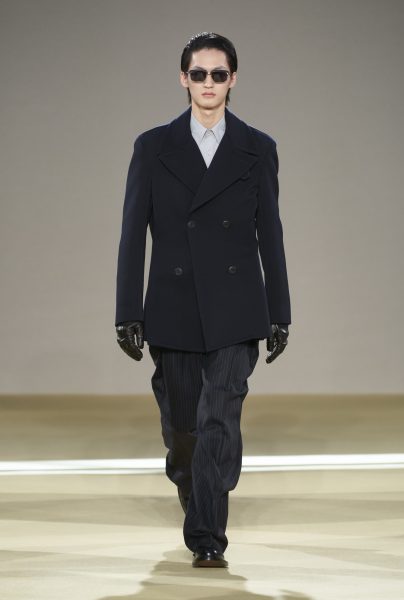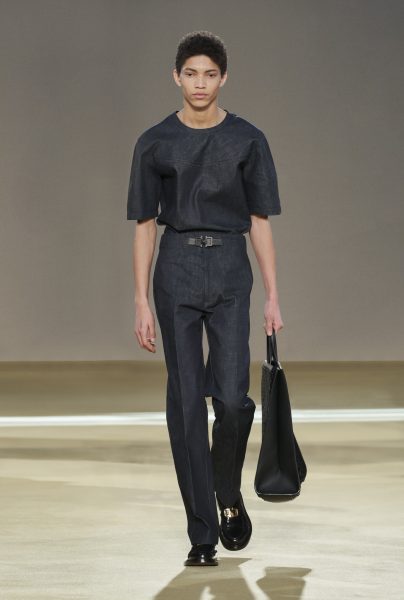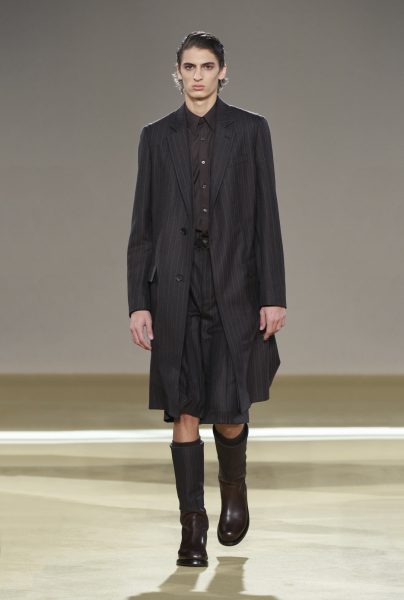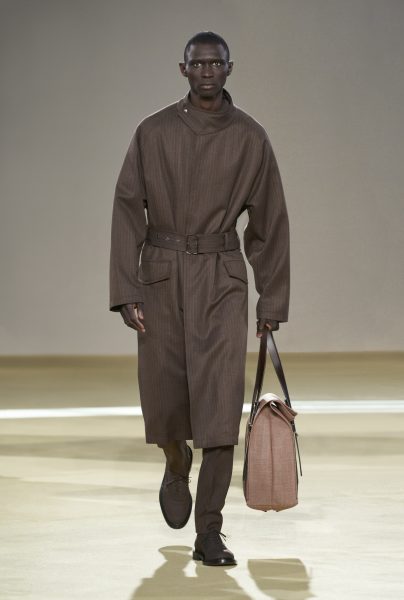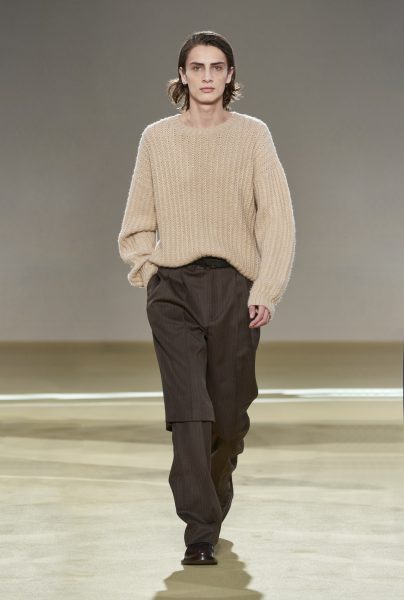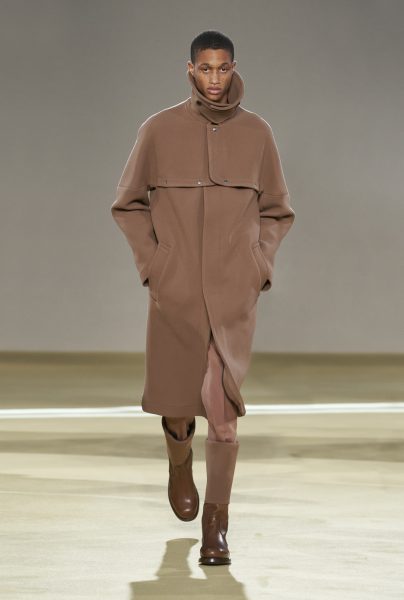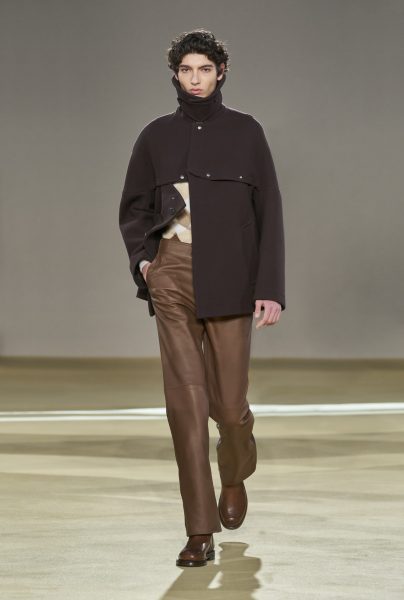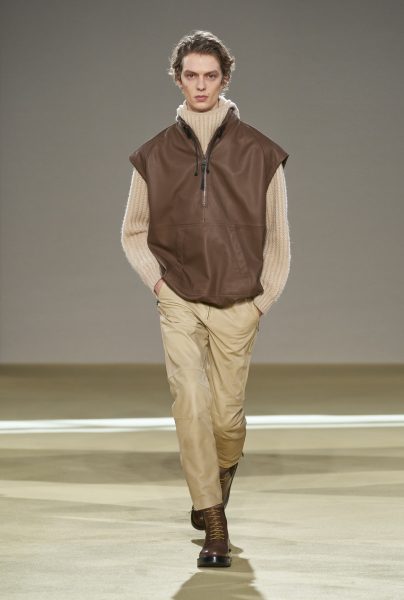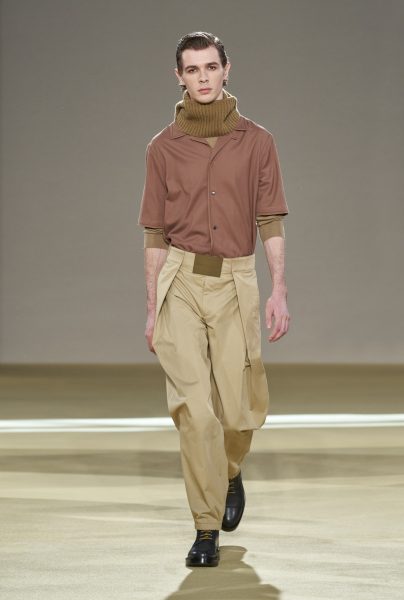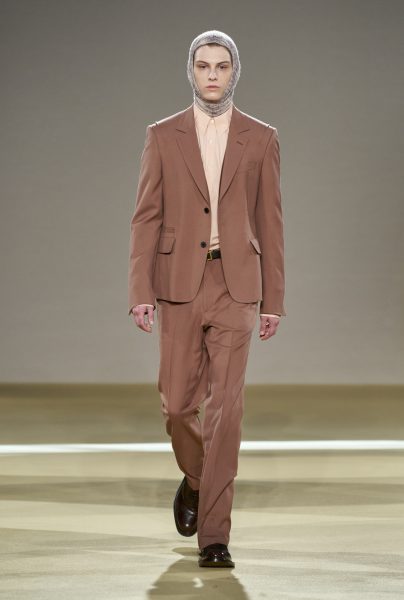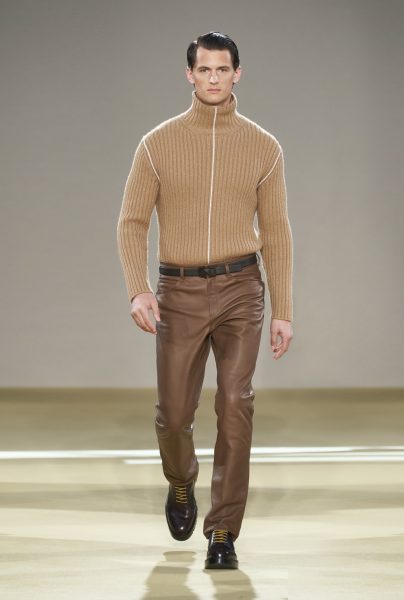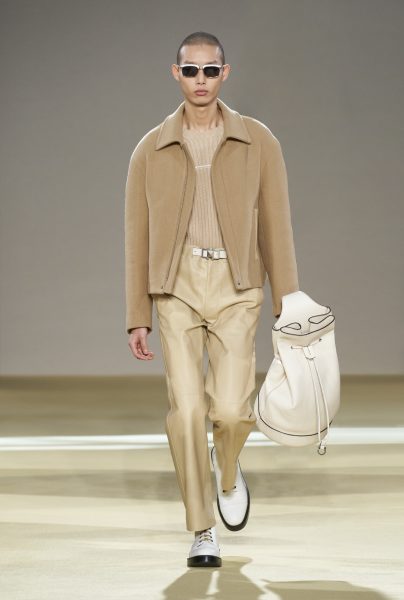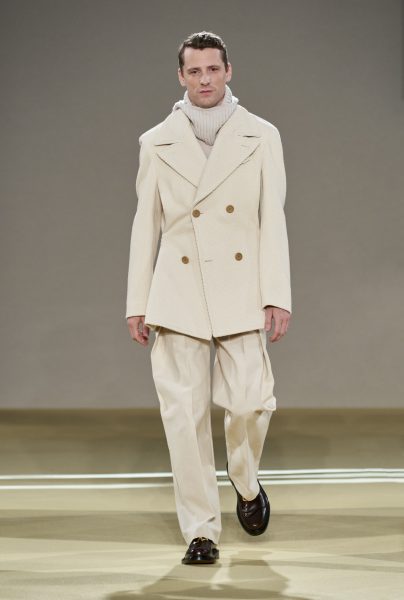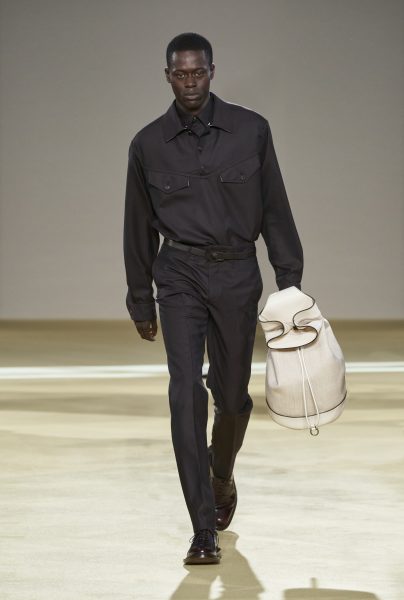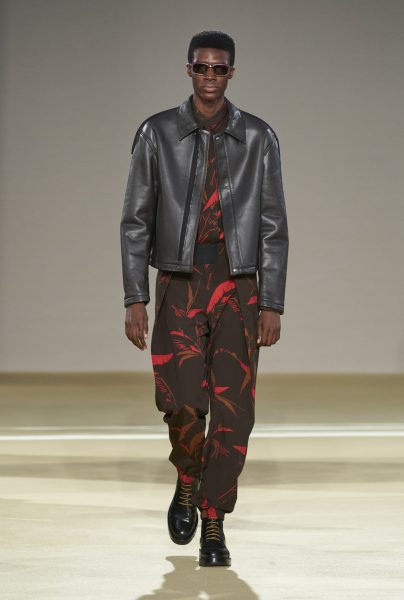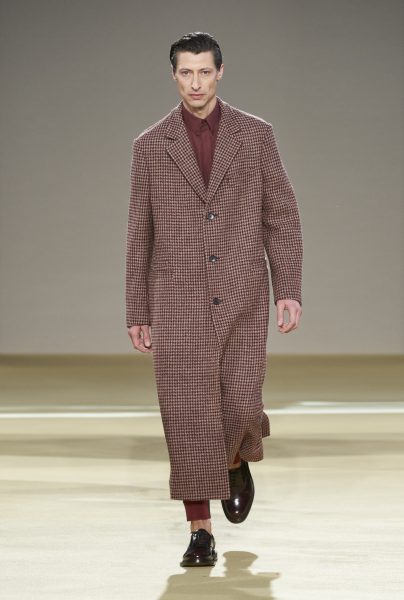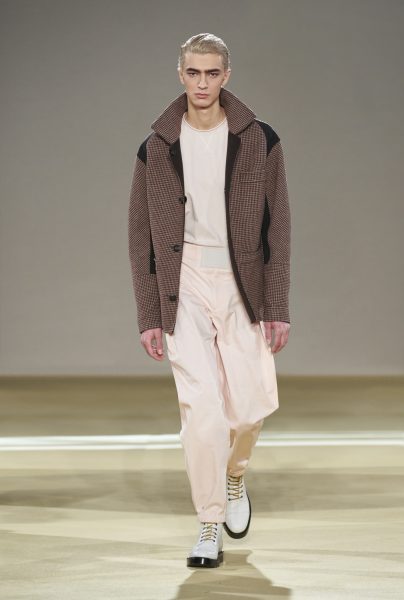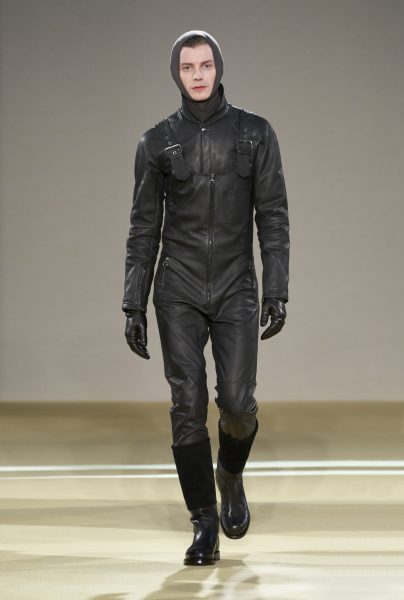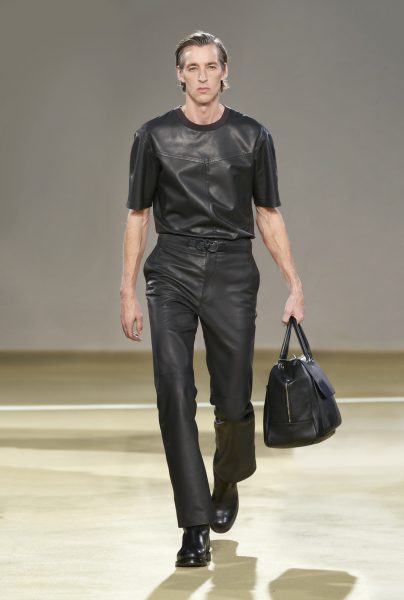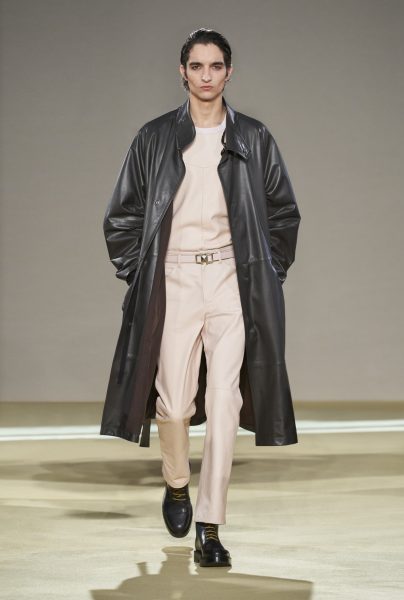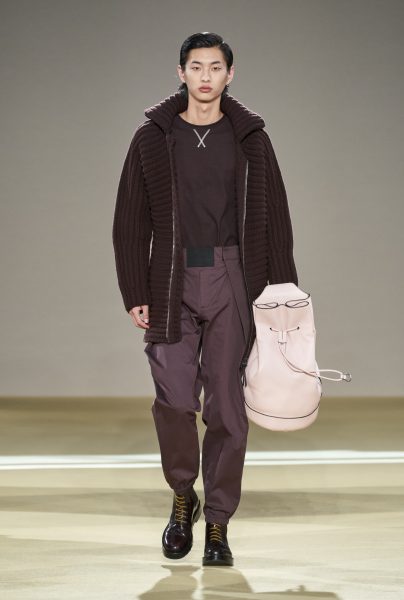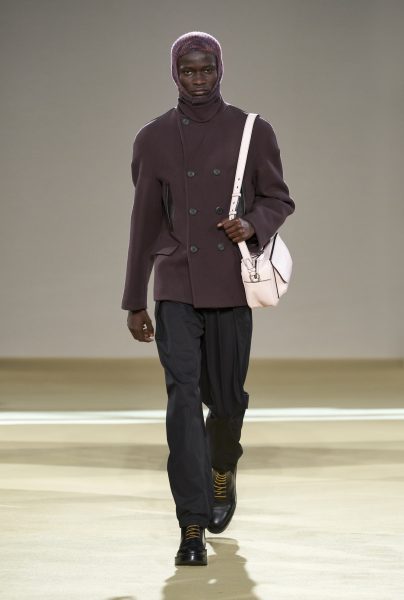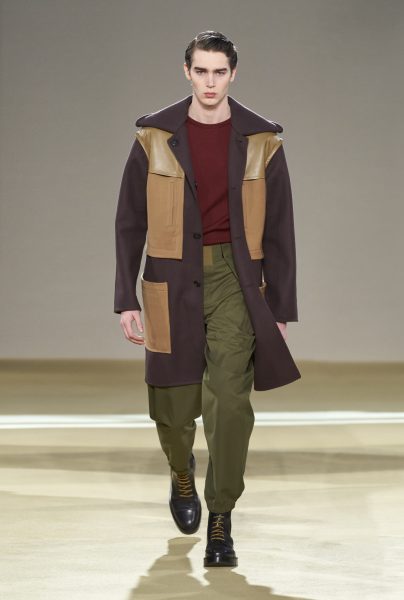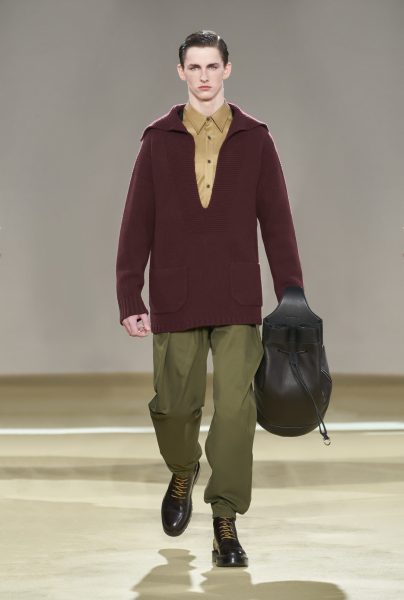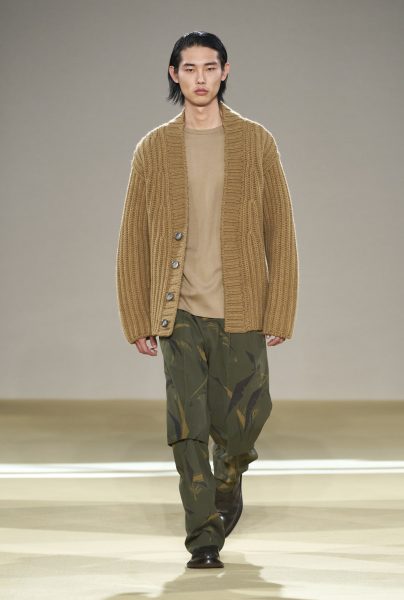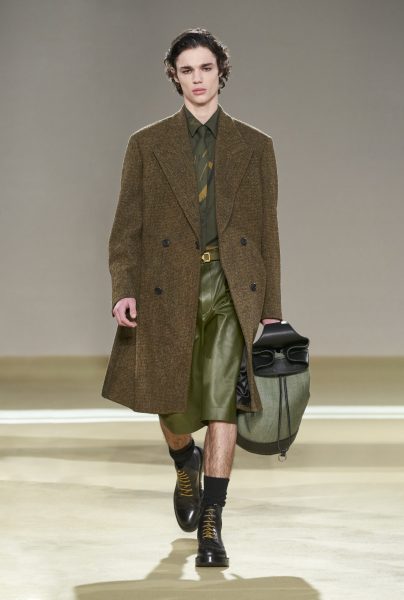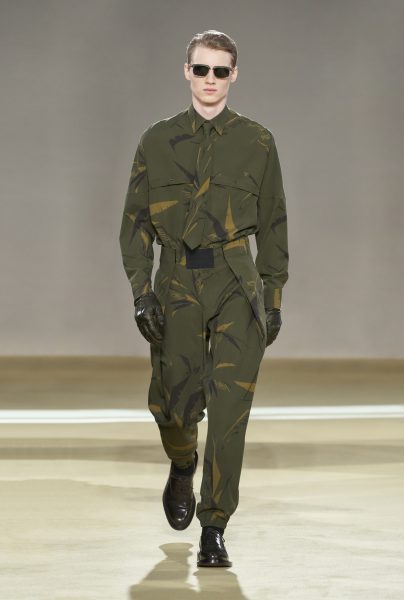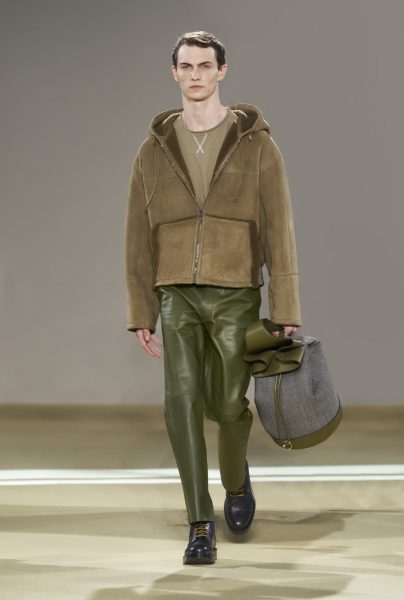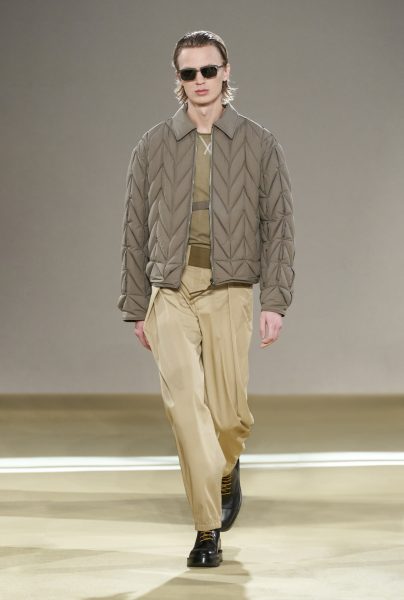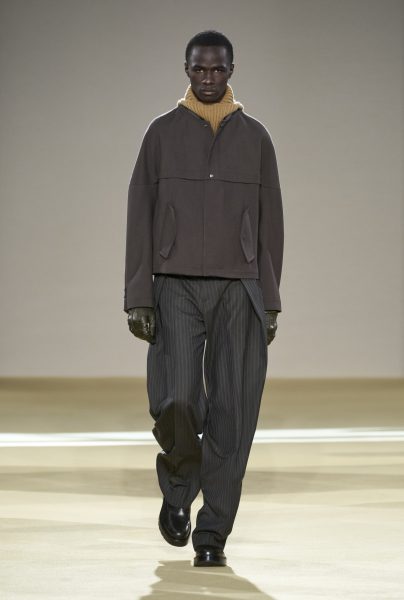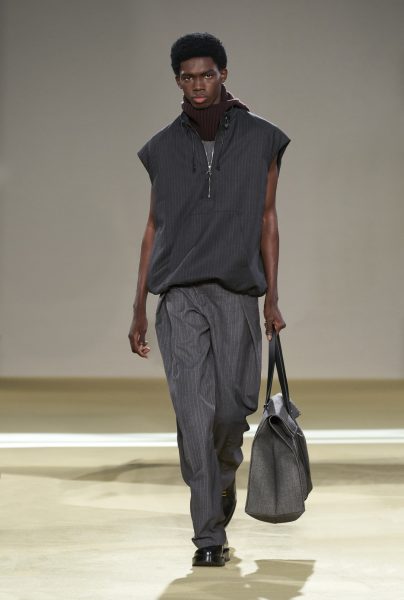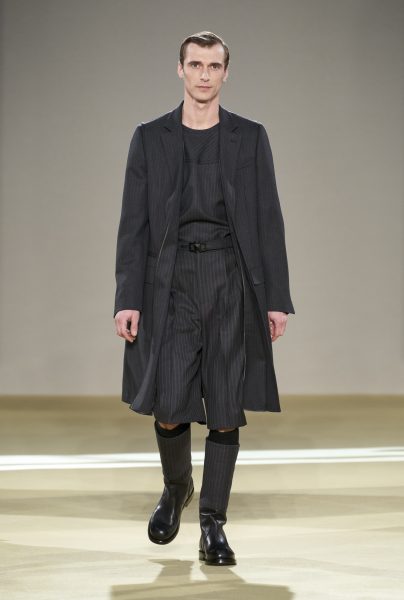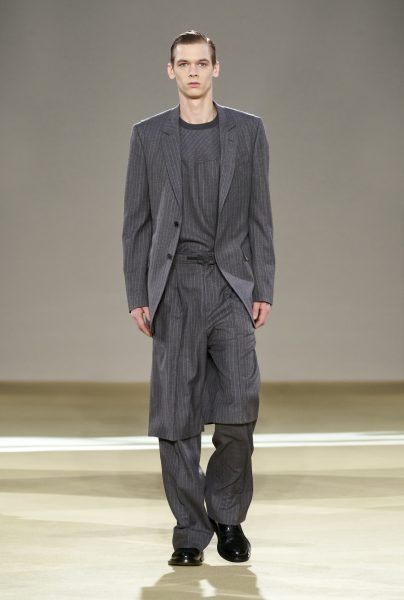 Leveraging the Italian's highly acclaimed artisanship with the application of luxuriously tactile and fluid materials, the collection is a mash-up of the alpha male jobs: sailor, businessman and surfer; racing driver, sailor and surfer; and the like. A peacoat is matched with Scottish herringbone tweed with the helping of a double pleat inspired by '80s Japanese beachwear and pairs up with a double-faced silk wool leggings, giving a refreshing makeover to an otherwise traditional suit. Military meets surfer with "camouflage" print pieces in oxblood and olive matching with a leather flight jacket.
A Salvatore Ferragamo collection would not be complete without some eye-catching shoe design that showcases the house's storied expertise in shoemaking and Paul Andrew's edge yet practical approach to fashion. The foundation of footwear anchors the entire collection. The bench made boots made of leather uppers are gifted with the fabric of matching garment, forming a singular harmony from head to toe. The collection also revisits the archive from 1949 which is visible with the creation of beautifully polished 'biker' and 'army' boots featuring a high-flex V-lug.