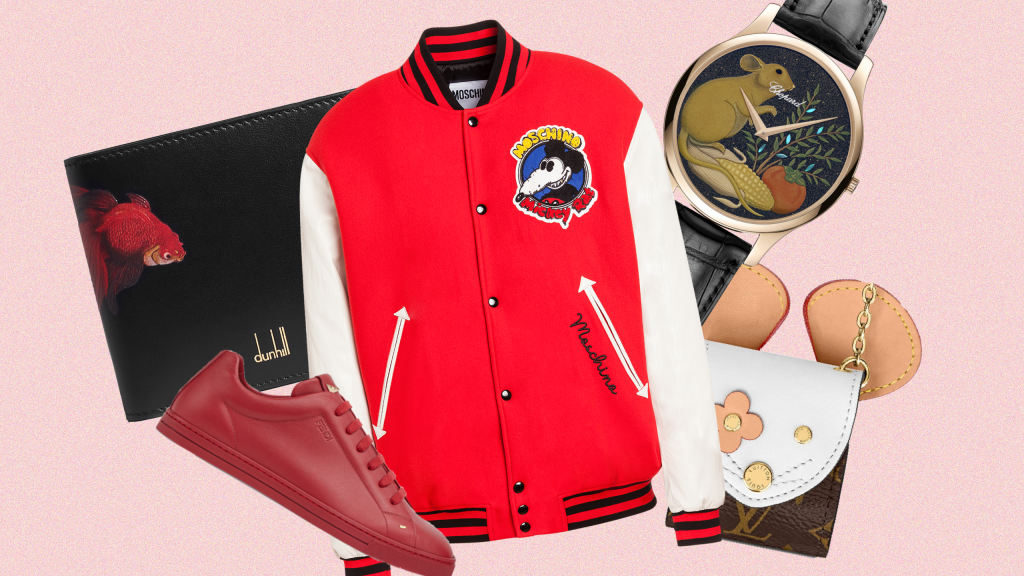 You may be surprised to know that out of the 12 animal signs, the rat is the first zodiac to kick-start the Chinese lunar calendar. It is culturally believed to be the smartest and most versatile Zodiac animal that evokes an ode to freedom in life. In addition, according to Chinese mythology, the universe was once dark and shapeless until the rock star rat took an energetic and tasty bite separated heaven and earth.
In welcoming and celebrating the Year of the Rat, many brands have revealed their limited-edition capsule collections with a creative and adorable spin.Vans taps Chinese artist Zhao Zhao for a collection that represents the explorative and experimental nature of street rat encapsulating the adventurous "Off the Wall" spirit at the same time while Swatch boasts a monochromatic timepiece with a strap and dial that resemble the face and ears of a rat.
Moschino, on the other hand, sets their eyes on the popular cult cartoon Mickey Rat on its exclusive pieces whereas Givenchy presents it in a four-lobed design recalling the House's 4G motif. Other brands such as Louis Vuitton, Fendi and Vacheron Constantin let innovative illustrations take centre stage; Panerai and Chopard come out with super-exclusive 88 units of watches that scream opulent and sophistication; and COS  takes on a more subtle approach by featuring the lucky colours of the year and Salvatore Ferragamo's mouse print silk tie along with Tommy Hilfiger's iconic aviator sunglasses are the real show stoppers.
Swipe the gallery to see all 28 of our favourite Year of the Rat items.