A celebration of gastronomy, Johnnie Walker teams up with Enfin by James Won for an exclusive menu.
Named "The Discover Rarity degustation menu by Johnnie Walker Blue Label", the menu takes connoisseurs on a multisensory journey – be it sweetness, saltiness, sourness and bitterness – to discover the flavours of rare local ingredients, completed with the rich taste of Johnnie Walker Blue Label brimming with notes of vanilla, honey, rose petals, hazelnut, sherry and dark chocolate.
Like every fine dining, Amuse-bouche is served: Nigiri, Borneo heirloom rice; Like The Egg, White of parmesan tofu and yolk of sea urchin; and Cress Pot, scallop chip with hazelnut and cress. As delicious as the appetisers taste, the Nigiri made of Borneo heirloom rice grain is worth a special mention as the rice grain is planted locally by Lun Bawang farmers and gifted with a chewy texture and beautiful colour.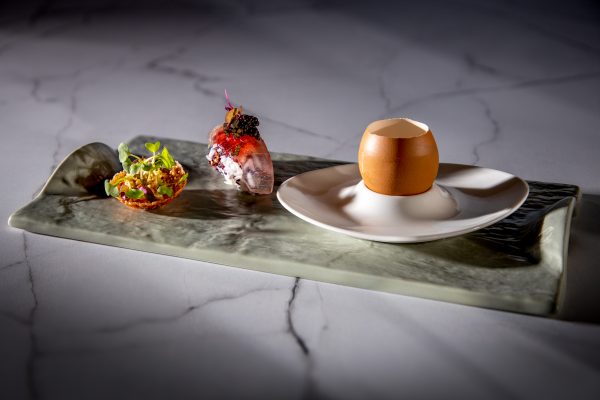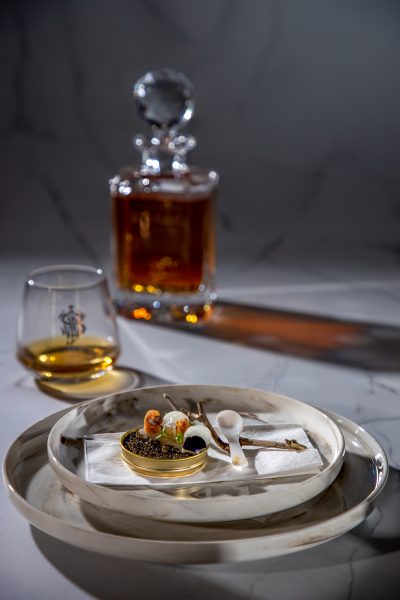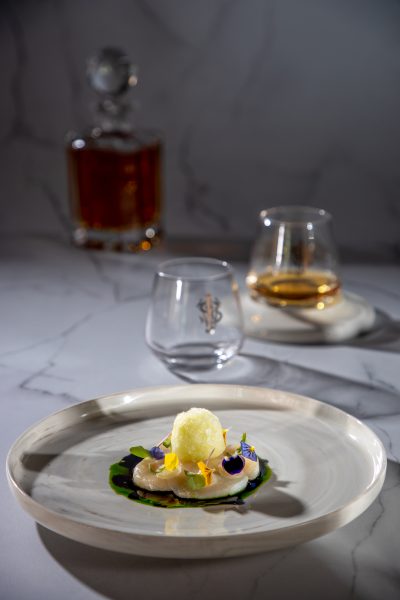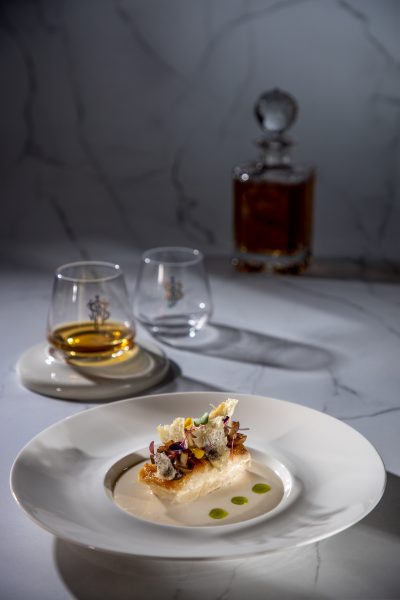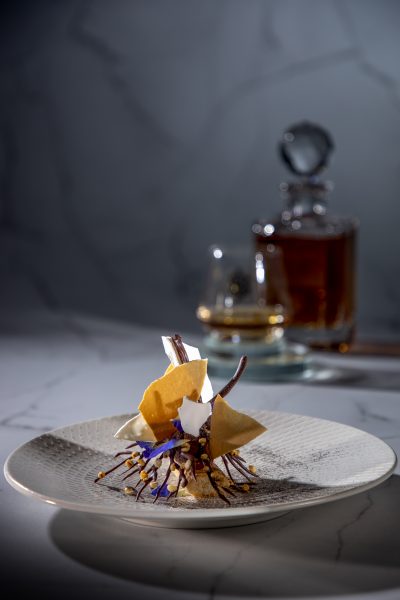 Next, comes the aristocratic food – the Caviar. Sourced from our very own back in Tanjung Malim, the Malaysian Tropical Amur sturgeon caviar serves as the first entree and the Sturgeon fish itself is used in Plat Principal. The produce of T'lur Caviar delivers a fresh, lightly salted and buttery taste while the Sturgeon fish is extraordinarily tender.
Last but not least, the dessert, crafted of the Job's Tears and Semai Cocoa from Lun Bawang community and indigenous Semai tribes, tempers the Johnnie Walker Blue Savoiardi with adequate sweetness, giving the gourmet menu a perfect ending.
On the collaboration with Johnnie Walker, Chef James Won shares, "With an earnest effort to focus on the preservation of Malaysian indigenous ingredients, this menu paired with Johnnie Walker Blue Label gives our guests a glimpse into the multitude of flavours readily available on our own land, produced and harvested by the indigenous community – those who know their flavours."
Available from 1 January to 31 March 2020 at Enfin by James Won, "The Discover Rarity degustation menu by Johnnie Walker Blue Label" is priced at RM688++ and additional RM268++ for pairing with Johnnie Walker Blue Label.