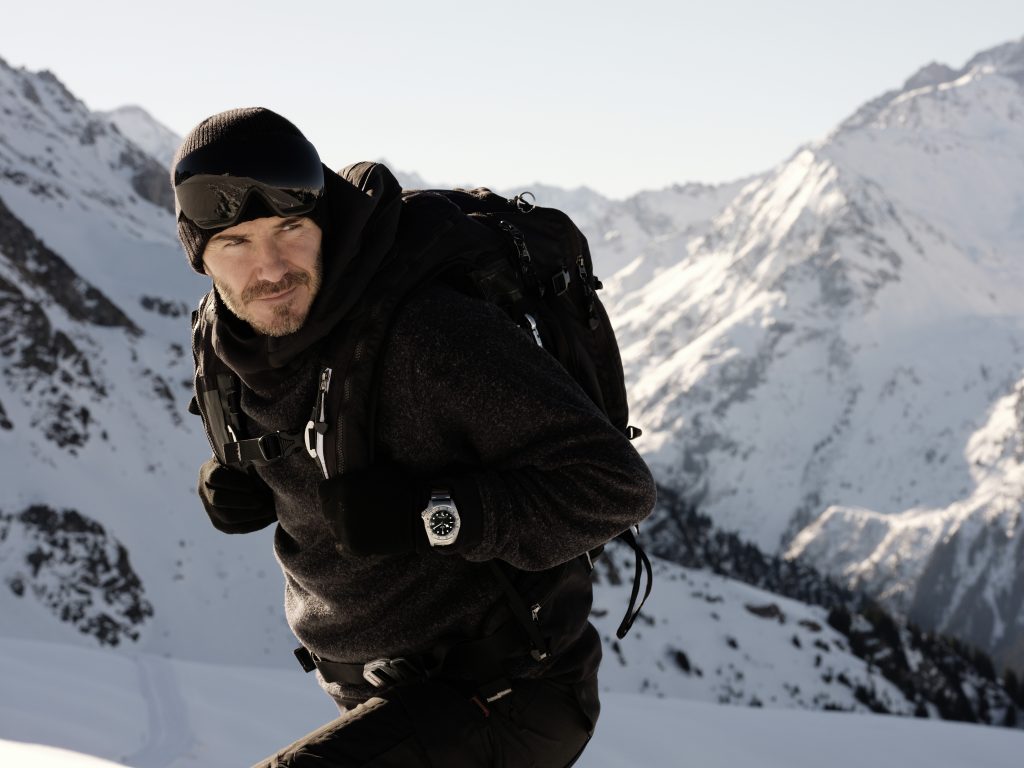 David Beckham clearly wanted to do more after his free-diving adventure with champion diver Morgan Bourc'his earlier this year.
This time round, Tudor invited their ambassador for a backcountry snowboarding experience in the Alps. "It's a great thing to be behind, and try and learn from a world-class athlete. It's been an incredible experience and I want to do more. What do we do next? I don't know. It's like we say, born to dare," he said.
The short video below shows Beckham learning from four-time Norwegian Olympian and Olympic medallist in half-pipe, snowboarding Kjersti Buaas. Scaling the mountain in the early hours of dawn, they reach the top of a high-altitude slope with virgin snow and enjoy a secluded first-track down the mountain.
Both of them wore the Black Bay P01, an award-winning multi-purpose Tudor sports watch based on a legendary prototype developed in the late 1960s for the US Navy.
Find out more about Tudor Black Bay P01 here.