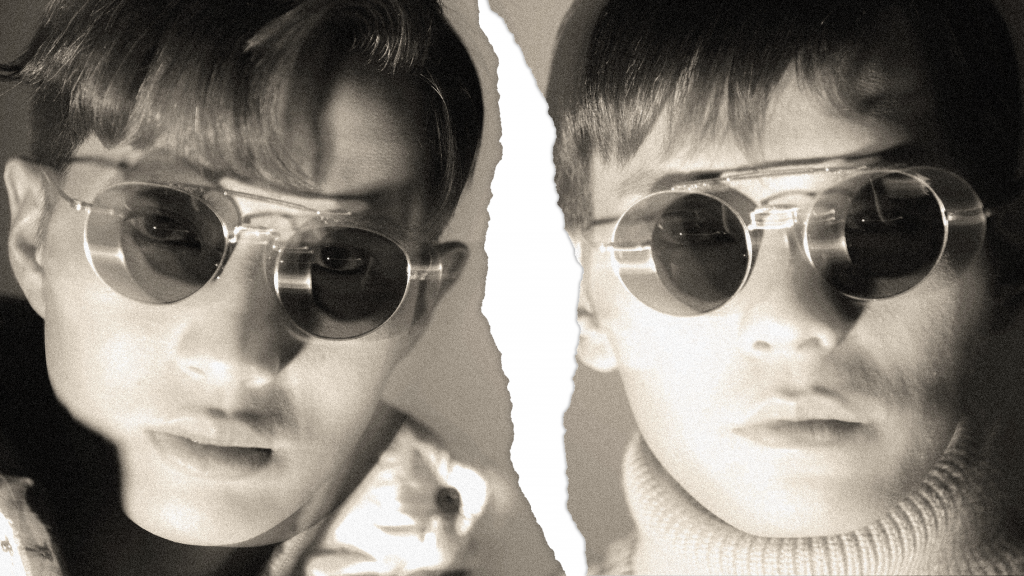 The adage along the lines of: competition brings like-minded people together to turn hindrance into an opportunity – is particularly relevant in the case of FS. The pop duo, you see, have known each other since their vocal training days at Halo Music (M) Sdn. Bhd. where Fuying was from the first and Sam the second batch of trainees. Upon signing record deals with the record label, it wanted a new artist to sing the promotional theme song of the then newly released local production Kepong Gangster.
"The right chemistry" sparked, so to speak, during the battle round between the two which convinced the company that while they were good independently, they were even better together. "What we mean by having the right chemistry is basically the combinations of the voices of FS that produce are new sounds that the company loved and widely accepted by the market," Fuying explains, with Sam nodding in agreement next to him.
Officially formed in 2013, FS has been collecting a string of prestigious awards and accolades year after year. "It still feels surreal every single time we go up on stage to receive an award. It is a recognition to us as a team and it keeps us going; to become better artists," says Fuying. So, what is it that's giving them the edge? Teamwork is an indispensable factor for them. "It takes a lot of communication and understanding amongst not just the two of us, but also the whole team that is involved in FS," he says.
Now under RAM Entertainment Sdn. Bhd., aside from the occasional fun genres, the FS repertoire is consisted primarily of songs about love and lost love. "Fuying is in charge of vocal parts that are on the upper register and also on harmonies. As for me, I'm in charge of the bass, the lower notes," says Sam. "The thing about our personality is that we are on two ends of the spectrum, just as our duo name suggests. Fuying is 'fast'; he's always on the go, solving problems and trying to get things done as soon as possible, and Sam is 'slow', more chill, laid back and always living in the moment. Our differences help keep us balanced." This ability to confidently convey such nuances and make them work to their advantage is all the more remarkable about FS.
It's particularly hard not to think that FS is in the midst of something big. "We're currently working on a few singles; some of them are already recorded and some are still in the writing process. In terms of the forthcoming full album, it's definitely on the way but we're not able to share with you the date yet reason being it is in its early stages," says Fuying. As we speak, FS is in discussions on penetration into the China market.
Six years together is neither short nor long. Has there been a time when you feel like going solo?
Fuying (FY): Us as a duo – or even as individuals – are always open to the endless possibilities out there. Pursuing a solo career or not, just like everything else, boils down to making the right decision at the right time for the duo, the company and ourselves.
And speaking of timing, it is everything in this industry. What is your perspective of time?
FY: Time to me is probably one of the most important aspects in life. Every second is every chance that you have in hand to do something different for your life and you want to fully utilise it because it waits for no one.
Sam (S): You cannot rewind the time you have wasted, all the more reason for you to cherish every single moment and create more precious memories at the present.
What is your opinion on the Malaysian Chinese music industry?
FY: I think it's very small, and we are pretty much scattered everywhere not just in the industry, but also the Malaysian Chinese music fanbase.
S: I personally think what's most important for the industry is for everyone – especially us artists – to be able to work together for the best interest of our local music scene as a whole.
Who is your idol?
FY: For me, it's Jeremy Lin. After listening to his interview podcasts, I'm amazed by his grit and commitment for the game; how humble he is even with all that he has achieved; and how he is so strong in his personal faith. One of his best quotes that I will always remember is: "We can either keep focusing on the goals and wants that we think we need and lose out enjoying whatever you have in hand, when you can actually be present in it."
S: I'd say my mom who gave me life 29 years ago and made me the person that I am today.
"Every second is every chance that you have in hand to do something different for your life and you want to fully utilise it because it waits for  no one."
Besides singing, you also starred in two Malaysian films. Do you think you will be acting more often?
FY: As we mentioned earlier, we're always open to different possibilities in our career, and acting is definitely one of them, like how I recently acted in a short film called Single or Not.
S: If given a chance, yes, of course! We can all benefit from wearing many hats.
As passionate environmental advocates, what is the main concern about what we do to our environment right now?
FY: We think there are many big organisations out there that are still unaware of the severity of our current environmental conditions, which explains why not much has been done. What we love that is close to home and being pushed hard lately is the ban on plastic straws and single-use plastic bags; we know this is nothing major but at least it starts the conversation and keeps it going.
Where do you see yourself in the not too distant future?
FY: I definitely see myself still singing and passionately involved in music – but having experimented with more different genres andperforming styles, either as a duo or a solo artist.
S: It's actually very hard to say since no one knows what will happen tomorrow or in a year from now. What we could do is live in the present and cherish each moment as it happens.
What do you think you'd be doing if you were not in this industry?
FY: Honestly, I can't see myself anywhere else other than in this industry. But if I weren't a singer, I might venture into being a YouTuber or become a music engineer, as long as it involves the entertainment industry.
S: Probably something related to sports such as a sports nutritionist, a fitness coach, or maybe even a MMA fighter. [Laughs]
Read the full interview feature with Fuying and Sam and see his full photoshoot with us in our latest Men's Folio Malaysia Dec/Jan 2020 issue, now out on newsstands, bookstores and online via magzter.com.
Credit:
Photography: Chintoo; Words & Fashion Direction: John Ng; Hair: Garrie Sim; Grooming: Cat Yong; Styling assistant: Syazil Abd Rahim