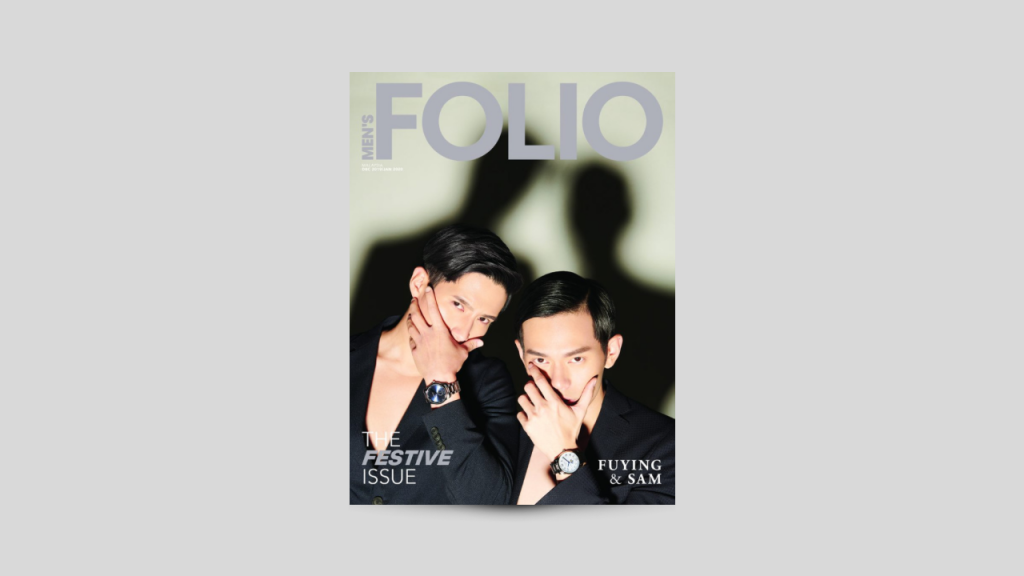 This time last year, Men's Folio ran the cover line "The Festive Issue". It was the same the year before – and also, the year before that. In other words, every autumn/winter season sees the holiday mood reign supreme. In the same spirit, this issue is dedicated to you who enjoy the finer things – and those who are always willing to go the extra mile to live a more fulfilling life.
Going from strength to strength, Fuying and Sam of FS are on our cover for the first time wearing Longines timepieces and Hugo Boss blazers. How does the pop duo perceive the importance of time? "Every second is every chance that you have in hand to do something different for your life and you want to fully utilise it because it waits for no one," Fuying said. "You cannot rewind the time you have wasted, all the more reason for you to cherish every single moment and create more precious memories at the present," Sam continues. You can read about what have been keeping them occupied in our print edition.
Other interesting reads you won't want to miss include a feature on how to combat stress, sustainable dining story, wellness retreat and best spirits for the festive season, not forgetting gift guide for Christmas and fashion spreads to make sure your style point is on point. 
Enjoy the issue!
Read the full interview feature with Fuying & Sam and see their full photoshoot spread in our latest Men's Folio Malaysia Dec/Jan 2020 issue, now out on newsstands, bookstores and online via magzter.com.